When, a few months ago, we told you about the 25 best bars in Barcelona to go drinking or discover cocktails, we talked about other reasons for the fame of Barcelona, such as its beaches, its climate, its sportsmen and women or its architecture. And, finally, its gastronomy. We overlooked it then. We will not make the same mistake twice.
We are addicted to going-out. We always go out. We Go Out. Whether it's a party, a drink or lunch or dinner. Xceed wants you to go out, to be true to your passion for discovering the world, meeting people and living unforgettable experiences. That's why Xceed already allows table reservations at a long list of restaurants in Barcelona.
As a good cosmopolitan city open to the world, Barcelona is immersed in influences that come from all corners of the planet: Japanese textures, Ethiopian techniques, Vietnamese flavours, Italian masses and, of course, traditional Catalan cuisine, faithful to its origins but renewed and adapted to the 21st century. Barcelona is not a big city, but it has a corner designed especially for you. And it's waiting for you. More ideas? Here are 25, all of them very well thought out. For our team, these are 25 of the best restaurants in Barcelona. Is your fav among them?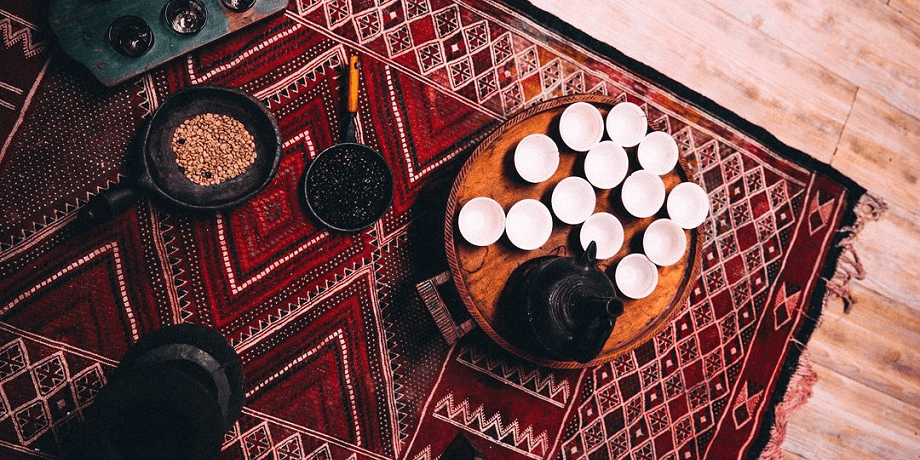 "Feed your health from the kitchen, not from the pharmacy," Rahel Berhe once said. And there is Abissinia, the best Ethiopian restaurant in Barcelona. When you enter the door, it is almost inevitable to forget that you are in the upper part of Barcelona's Gracia district. The flavours, smells and touches of Ethiopia overwhelm the customer's senses from the very first moment. "We believe that when your food takes care of the planet, it also takes care of you", says a waitress. Yes, we definitely like this place.
Aren't you an expert in Ethiopian food and have no idea what to order? Don't worry, neither were we. We were recommended by the staff and we can say that there was nothing to disappoint us. In Abissinia, they cook with fresh seasonal and local products, without chemicals, microwaves or freezers and with a lot of love and always on a low heat. The food is served on a tray to be shared, following the Ethiopian tradition, without plates, cutlery or tablecloths to be used, washed and thrown away and "with food that not only tastes good, but feels good". They have up to 30 different natural spices and the food is enjoyed directly with the hands, feeling "the sponginess of an Ingera, the tenderness of chicken in berbere sauce and the softness of stewed pumpkin".
Tips? Abissinia gave us three and we extend them to you: meserkek (delicious red lentils with strips of onion, chopped garlic and berbere, which is a mixture of Ethiopian spices), dorowot (chicken cooked according to Ethiopian tradition with onion confit, homemade cheese, hard-boiled egg and fresh tomato in Abissinia style), and duba (pumpkin stewed over a low heat with Ethiopian turmeric for at least 6 hours on a bed of leek confit). Welcome to one of the most important and famous gastronomies of the African continent.
Address: C/ Torrent de les Flors, 55 – 08024, Barcelona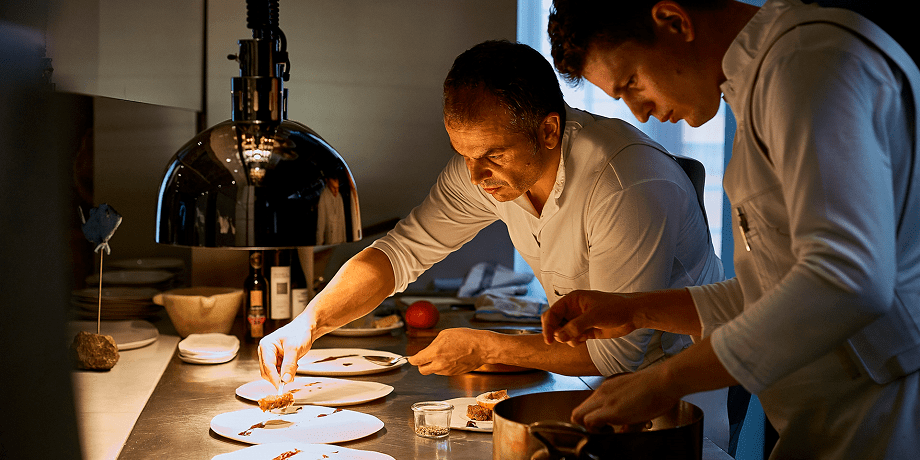 Alkimia and Jordi Vilà are two ideas that walk hand in hand. Jordi is responsible for making Alkimia a name that is familiar to any Barcelona resident. Pure merit. "A kitchen that looks to the future, but knows where it comes from." The treatment you will receive at Alkimia is excellent, as are its elegant facilities, its lounges and, of course, its cuisine, "because good cooking has to be done by hand and with a good hand". Alkimia is a small restaurant… on purpose. Jordi likes it that way. "It's the best way to give yourself completely to the customer and give them everything."
So, in these magical coordinates of the Ronda Sant Antoni, are hidden the legendary Petit Atelier Menu (ideal for when a certain agility is required) and Gran Atelier Menu (tailor-made for the occasion with personalised proposals and à la minute according to the preferences of the diner). We are talking about between 73 and 170 euros per menu. Definitely not a cheap one. Is it worth paying that big bucks? It depends on your pocket and how much you enjoy eating. If your palate is an expert and your wallet is comfortable, you should visit Alkimia at least once in your life. Crustacean esqueixada with fresh herbs and lime romesco, oyster scramble with fermented plum juice, sea and mountain cucumber and pig's ear with galanga and plankton rust, leg of lamb xisqueta, black truffle cream and cheese… We just melt thinking about it.
And, if you prefer "just another everyday kitchen", Jordi Vilà's closest and most personal facet is in Al Kostat, located in a specific corner of Alkimia's main dining room. Excellent products that "turn the act of eating into an everyday occurrence". However, you will hardly ever eat better dishes and tapas. Get prepared!
Address: Ronda de Sant Antoni, 41 – 08011, Barcelona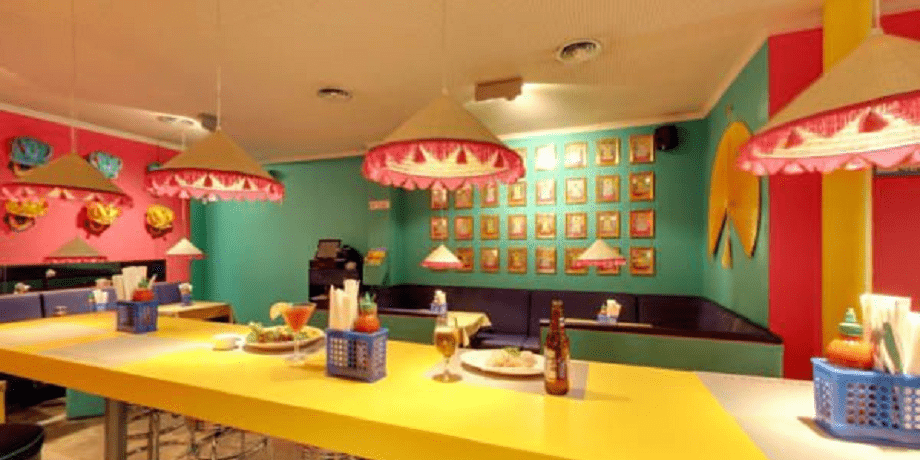 "Bun Bo, Vietnamese Inspired Food." Vietnam is one of the most fashionable countries in Southeast Asia among travelers. There are many reasons for this. Among them, gastronomy. Vietnamese food is "nutritious, tasty and real". And, in Bun Bo, it is "fresh and homemade, day by day". So, you see, you don't have to cross half the world to know one of the most important branches of the Vietnamese culture. As they say, "life is a dream, ask for a Pho and travel".
Between replicas of Buddhist monks, orange-red roofs and sky-blue walls, one thing is clear to us: you won't feel like you're in Barcelona. But the truth is that Bun Bo is right in the middle of the Raval, slipping away amidst the tumult of one of the most eccentric neighbourhoods in Barcelona. Good Asian bowls as starters, curry as a star dish (either vegetable, chicken or the classic Vietnamese curry with vegetables, ginger, lemongrass, carrot, onion, coconut milk and curry spices, served with white rice) or a Bánh mì (a traditional country sandwich) to try new textures. Do you make a Phorrito? It is a a flour tortilla wrap that has beef, rice noodles, chives, onions, bean sprouts, mint, coriander, hoisin sauce and lime accompanied with a taster of pho broth. Just amazing.
Address: C/ Àngels, 6 – 08001, Barcelona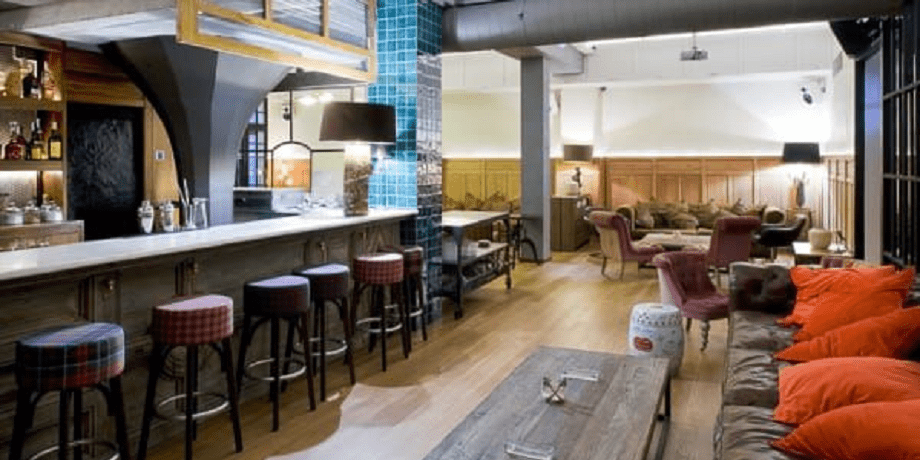 Welcome to Casa Paloma, a restaurant "for purebred carnivores". The slogan is strong; a total statement of intent. Located at the crossroads of Carrer Casanova and Avinguda Diagonal, very close to the well-known Plaça Francesc Macià, Casa Paloma is famous in the upper area of Barcelona for its good treatment of meat. It offers all kinds of products: Angus meat (originally from Ireland and implanted since 1920 in Argentinean pastures), Friesian meat (a breed originating from central Europe), Galician blonde (a breed native to Galicia), beef (long-lived animals, males, young castrated animals) and Wagyu meat (a millenary and cult breed whose meaning is "Japanese cattle").
But Casa Paloma's skill in cooking goes far beyond the raw material: the cuts (sirloin, high loin, low loin, mince, chop and marrow are the variants) and the tartars (cutting the fillet with a knife, seasoning with salt and pepper, seasoning with just the right amount of accompaniment and letting the customer try it to suit his taste for spice or seasoning) are what make this restaurant in the Eixample a place of worship for – as they themselves warned – the "breed carnivores" of Barcelona.
Address: C/ Casanova, 209 – 08021, Barcelona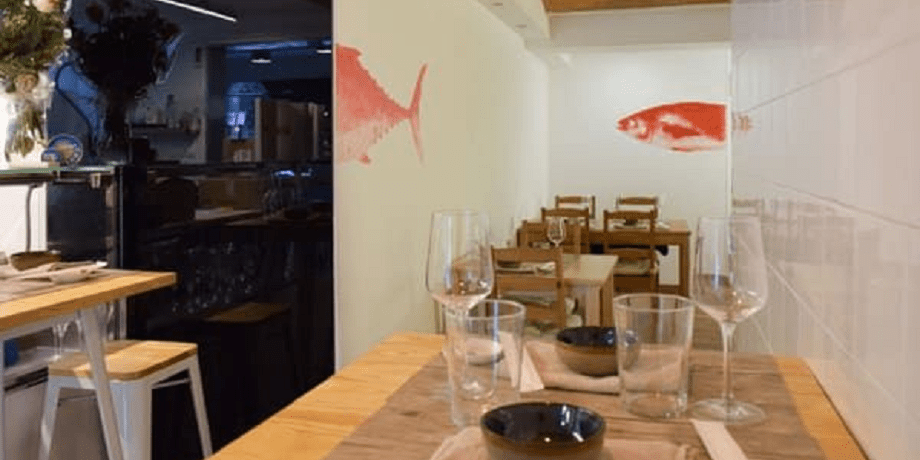 "The future of our seas begins with the responsibility of fishermen, suppliers and consumers. That is Ekubo's call. That is his message to the world. That is his philosophy. When you enter the restaurant, you can look at the fish and seafood display and decide which sustainable and local products you want to include in your traditional Japanese cuisine and sushi dishes. An infinite number of exotic flavours will take you to the very heart of Japan, despite the fact that the raw materials come from the Catalan coast.
A material from Barcelona, treated with Japanese mastery and wisdom. What more could you ask for? For example, that Ekubo remains firm in its commitment to the environment "in order to contribute to a better planet". All its products are obtained through fishing methods that respect the health of the ocean. Welcome to the paradise of the Rising Sun fan.
Address: C/ Comte d'Urgell, 108 – 08011, Barcelona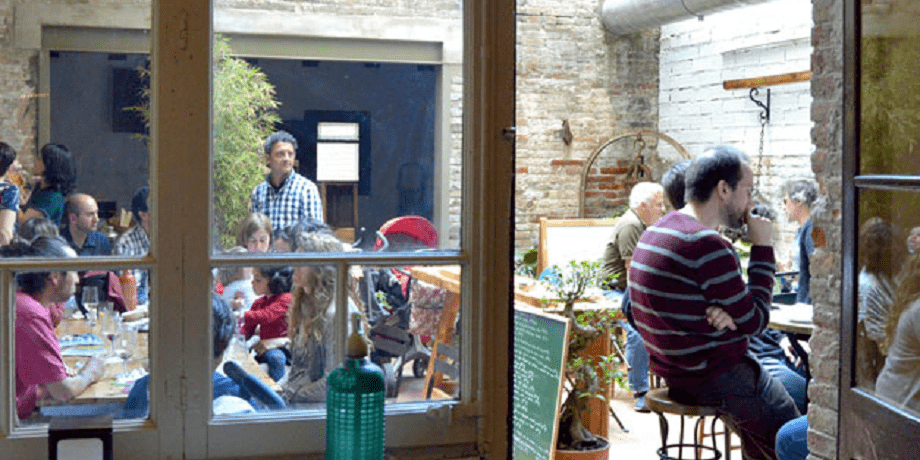 El 58. At number 58 of the beautiful Rambla del Poblenou. Easy to remember. Once, they said of it that it is a "gastronomic crush". Beautiful. El 58 is a tribute to creativity in the form of tapas. The traditional ceramics of Barcelona's bars are also present in El 58. It is a classic neighbourhood restaurant, although with strange figures of creatures that, room after room, accompany female silhouettes.
You probably still think about that creativity in the form of tapas. Okay, let's get down to business. First of all, don't ask for the menu.The 58 works with slates. They will bring you a table with the list of aaaaall the tapas offered by chef Amos Martínez. And yes, we say "aaaaall" because there are so many. Most of them, you will be seeing for the first time in your life. Don't doubt it. We still remember the taste of the Andalusian aubergines with honey and rosemary, the endless salad of marinated tuna, the fresh grilled duck liver accompanied by seasonal fruits and mushrooms, and the tender scallops on celery and vanilla puree. A scandal. Generally, at El 58, you can get to dessert without being hungry. So, we warn you now: save a corner of your stomach for the piña colada mousse. We should charge you for snitching on this…
One last piece of advice. You can't book a table (and the place is well known), so we recommend you arrive early, either for lunch or dinner, if you don't want to wait in line. The kitchen works non-stop from 1.30 pm to 11 pm!
Address: Rambla del Poblenou, 58 – 08005, Barcelona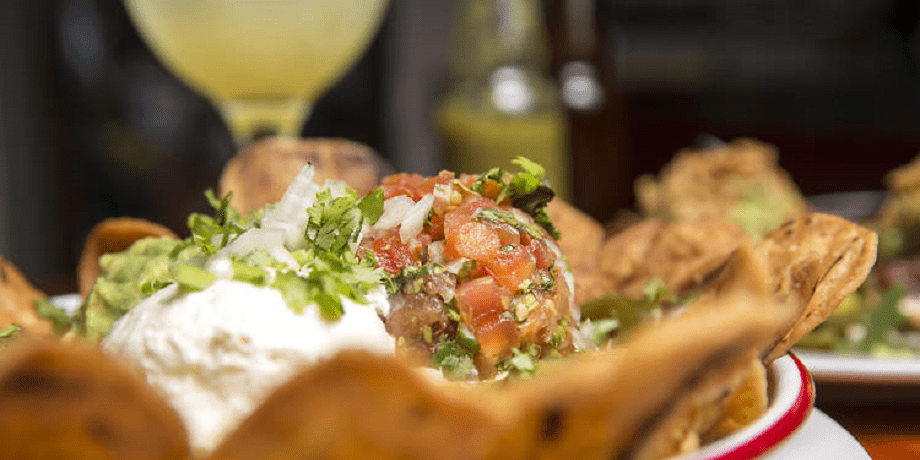 Dale guey, this is the best Mexican restaurant in Barcelona, the best taqueria in Barcelona. As you read it. El Pachuco is a small restaurant, not very ostentatious. The story began 6 years ago, when two Mexicans sensed that their idea could work in the addictive hustle and bustle of Barcelona's Raval. They didn't think much of it and went ahead. Today, El Pachuco is a reference.
The gastronomic offer is based on four types of stews: carnitas, chilorio, tinga and frijoles (beans). However, they cook each one in a different way and no one has ever missed any other. El Pachuco's tacos are light to digest, something not very common when we talk about tacos and European palates, not very used to the demands of Aztec flavours. In addition to tacos, we recommend trying quesadillas, another typical Mexican dish that, at El Pachuco, is prepared in a masterful manner. Come on, we know you love those endless strands of cheese. 😉
And, of course, nachos. How are you going to visit a Mexican rest without asking for nachos? The problem is that the nachos at El Pachuco surpass anything seen before (unless you're Mexican and know what we're talking about). Those bagged-up nachos you buy at the supermarket? Sorry buddy, those are not nachos. Come to El Pachuco and see for yourself. We did it and… you see what we think.
But El Pachuco is much more than just food: tasteful decoration, the latest music (no ranchera music or mariachis), and a mastery of cocktails -with imported products- that will make you fall even more in love with tequila, mezcal… and michelada. Blessed michelada. Is it the best drink in the world?
Ah! At El Pachuco they don't accept credit cards!
Address: C/ Sant Pau, 110 – 08001, Barcelona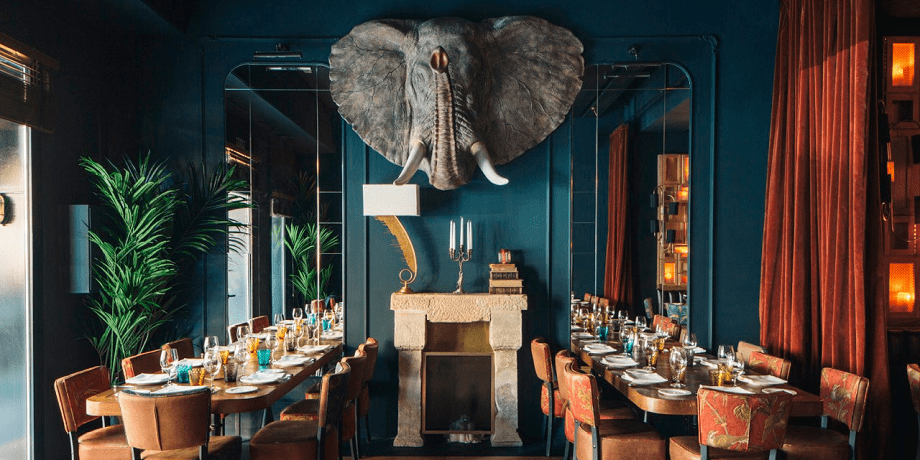 Exclusivity and elegance. If we were asked for two words to define Feroz, these would be our chosen ones. Although they go a little further and encourage you to "get lost in a jungle of incredible taste". We are at the corner of Carrer Tuset and Travessera de Gràcia. That is, we are in one of the highest-class party areas and greatest purchasing power in Barcelona (on Carrer Tuset itself you will find two of the most famous clubs of Barcelona's mainstream: Bling Bling and Sutton). Feroz is well aware of this. That's why, on Thursdays, Fridays and Saturdays, it opens its club area with resident DJs and two atmospheres (commercial music and deep house) until 3 am.
But… if you're reading this, it's because you're probably expecting us to talk about food. Feroz has its kitchen open every day of the week, from 1 pm till midnight, uninterruptedly. Its dishes are bold. Sometimes simple, sometimes complex, but never half-hearted. Its market cuisine is its main feature. Crunchy edamame pods and Kimchy sauce, a Russian salad with white tuna and brunoise vegetables or 50 grams of Iranian imperial caviar from Beluga 000 would be great choices… for snacks. This is where the party starts. Crispy potato omelette with caramelised onions or broken eggs with crispy potato and lobster as starters could still make this a great night. Shall we continue with a beef rice with baby vegetables? Or do you prefer beef tenderloin with foie poêle, parmentier and port sauce? Desserts, wines and cocktails are a world apart. Have you ever mixed Catalan cream with coconut ice cream?
Welcome to Feroz. "Silent by day, we roar by night."
Address: C/ Tuset, 27 – 08006, Barcelona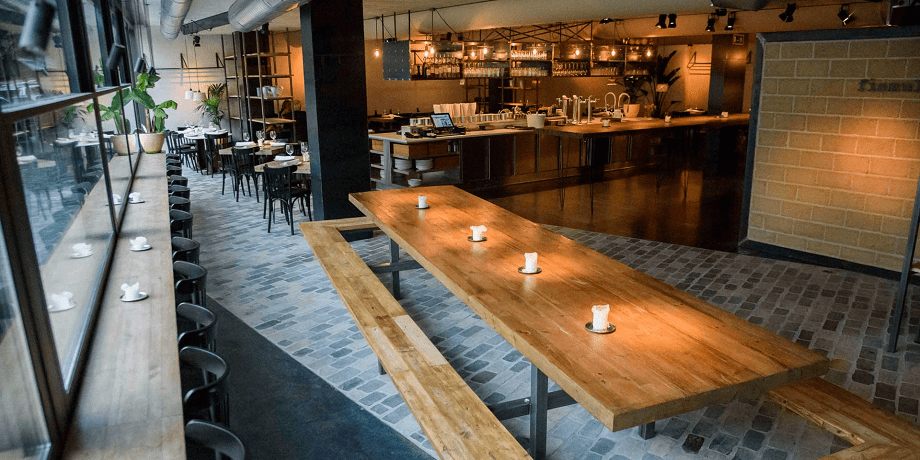 One of those restaurants that, before entering through the palate, already enter well through the eyes. Yes, Fismuler looks great. And it looks very good. It is an elegant, fine restaurant with an excellent presence. It has more than 300 square metres, distributed in a diaphanous way. The sensation of spaciousness and space is great. How could it not succeed if it is located next to the well-known Arc de Triomf? Fismuler started out in Madrid and, after observing his fame grow month by month, in 2018 he took the plunge and opened another restaurant in Barcelona's Born neighbourhood.
A modern and well-kept space, which also offers live music during dinners from Wednesday to Sunday. Could we ask for more? Yes, in Fismuler's kitchen we have Patxi, Nino and Jaime -three former chefs from one of the top restaurants in Spain, El Bulli-, who share their deep respect for top quality products and their loyalty to market cuisine. They accompany the semi-cured sea bream with almonds and grapes. Not to be missed. The cod omelette, the mellow rice with clams, artichokes and parsley and the Vienna escalope with egg and truffle are also a must. In addition, Fismuler has dishes for coeliacs… and accepts pets!
Address: C/ Rec Comtal, 17 – 08003, Barcelona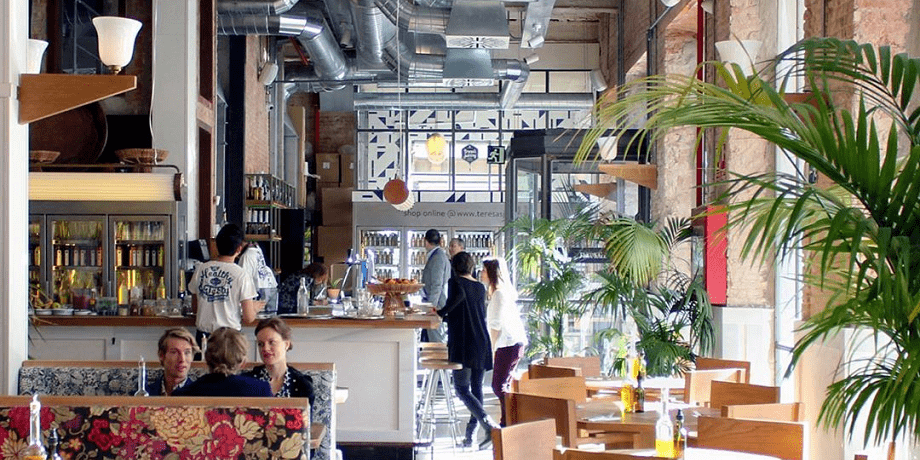 "They offer incredible flavors and take care of the planet." "Cooking with products for a healthy life." "Healthy food no longer has anything to do with gastronomic sadness." "Because we can also take care of ourselves even if we eat out." These are phrases that have been written by both generalist and specialised Spanish media in recent months. All of them, referring to Flax & Kale. As a business card, it's not bad at all.
It was in 2014 when the Flax & Kale team took over an old two-storey building and turned it into this space of New York aesthetics that was coming to stay as a revolution in Barcelona. High ceilings, windows in practically all its walls, kitchens always in view of the diners, private lounges and vegetation as the main decorative element of the space characterize this beautiful place. Flax & Kale uses renewable energy in absolutely everything and even applies a complete water cycle thanks to osmosis technology.
They define themselves as a "Healthy Flexitarian Flagship Restaurant" and claim that "with Flax & Kale, the world of tasty, healthy and sustainable food has no limits". Flax & Kale is a tribute to healthy habits. Its menu is constantly being updated. In fact, this is one of the characteristics that make Flax & Kale famous. Although there is much more. For example, its Edible Garden, an urban garden in the form of a terrace on the first floor, equipped with trees and aromatic herbs, some of which are used in the dishes!
Speaking of dishes: some of his new proposals are the Crunchy Hiramasa Taco, the Spirulina, Salicornia and Salmon Wings Rice Broth, or the Keto Smoothie Bowl. Although, if you are more of a brunch person, you should spend a weekend or a bank holiday trying the Weekend Brunch. The Classic Avo Toast, the Mango Passion Youghourt and the Eggs Benedict will be waiting for you. "Eat better, be happier, live longer. 💚"
Address: C/ Tallers, 74b – 08001, Barcelona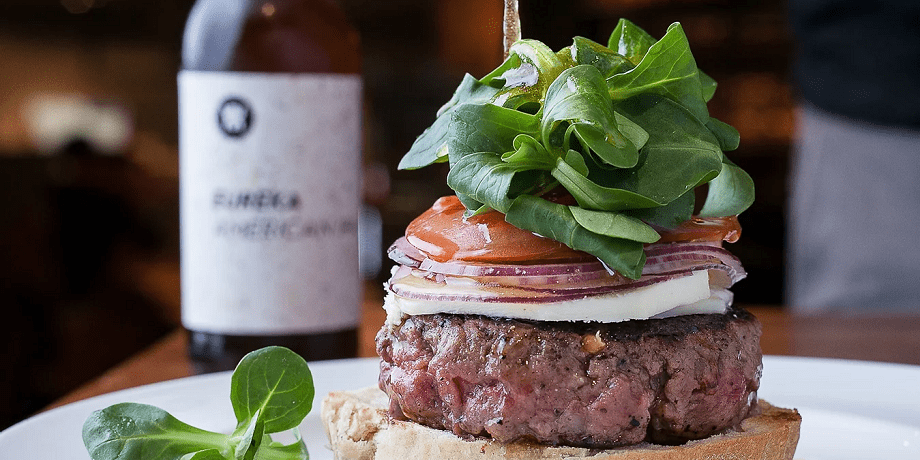 If you are a regular in the upper area of Diagonal, you may be familiar with Foc i Oli. It has two establishments: one in Carrer París and another in Carrer Aribau. Both defend the same concept: hamburgers and sandwiches made on the spot, with top quality meat, fresh local products and homemade bread. They do not hide their recipe. They know they are the best at fusing Mediterranean, classic… and Uruguayan cuisine. Their star dish is chivito, "the best sandwich in the world" according to chef Anthony Bourdain.
It is a sandwich prepared with "toasted bread with butter, a feta of ham and a juicy churrasquito". This is, at least, how the first chivito was born in Punta del Este, when a tourist asked for it and Antonio Carbonaro wanted to get out of the mess without recognizing that he didn't have one. Hence, the chivito, of which Carbonaro arrived to sale more than a thousand a day in Uruguay, is not made with goat meat, but with beef. Gastronomy stuff. We declare ourselves unconditional fans of the chivito, especially if it is prepared in Foc i Oli.
Address: C/ París, 177 – 08036, Barcelona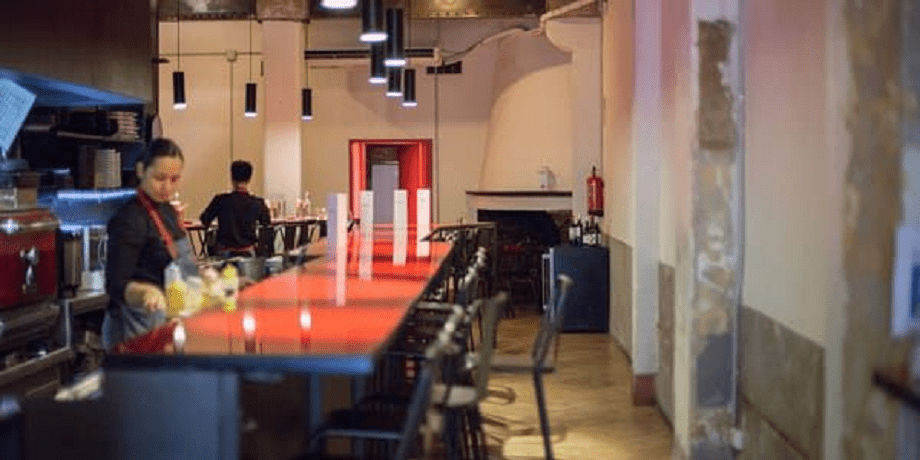 Brazil, India, Japan, Laos, Malaysia, Peru, the Philippines, Singapore, Thailand, Vietnam, Korea, Mexico and Hong Kong. "Hawker is a culinary journey. Welcome." This is how Hawker 45 introduces itself to Barcelona. Its tasting menu is a complete experience, "a journey through the memories and flavours of the life of Chef Laila", a nomadic master of Asian cuisine and beyond. He himself recommends the Kinilaw (a typical Filipino dish using tuna, lime, kalamansi, coconut pulp, avocado cream and cherry tomatoes) and the Bomba de Pho (a croquette filled with beef cheeks cooked at low temperature with lime emulsion, sriracha and accompanied by a delicious reduction of Pho broth).
At Hawker 45, they have the right and necessary respect for traditional dishes. Laila family have no problem taking Japanese Okonomiyaki salmon and adapting it completely, or inventing geniuses such as Laksa (a dish made up of "sweet rice with shrimp, fumet reduction, spices, squid, coconut cream and laksa inspired by the famous Singapore curry noodle soup"). With a Dirty Ice Cream (the "most famous dessert in Philippine street cooking") and impeccably selected wines and cocktails, your evening is rounded off and polished to a level you would never have imagined. You're welcome, adventurous palate.
Address: C/ Casp, 45 – 08010, Barcelona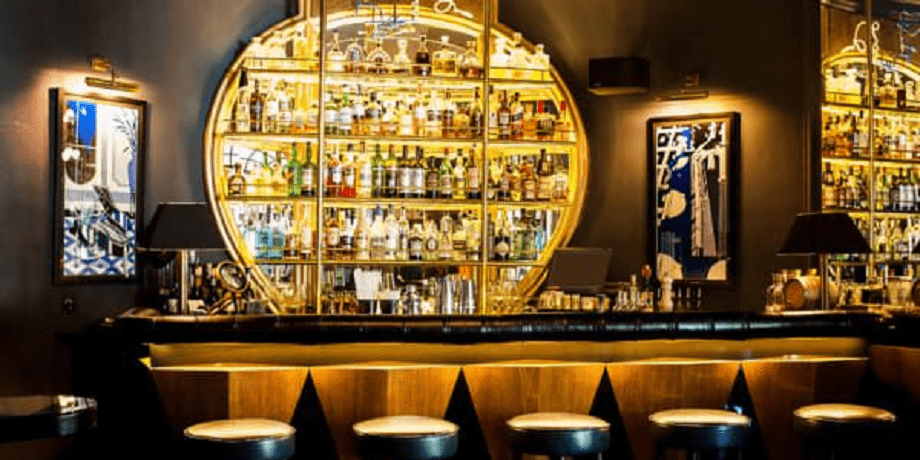 Are you up for a trip to the past in the heart of Barcelona? Camouflaged by the bustle of Avenida Diagonal, hidden in an Art Noveau building, is La Dama, a restaurant as stately and elegant as its name, a corner that maintains the same class and personality that made it famous several decades ago. Neither its appearance nor its treatment of customers has changed, but it has adapted its menu to modern times.
Thanks to this, La Dama currently offers starters such as the onion soup with parmesan cheese cracker, the beetroot tartar & avocado or the smoked eel and foie gras toast, as well as main dishes to make one's mouth melt: Iberic ham and mushrooms risotto, white beans from "Ganxet", squid and razor clams or the steak tartar La Dama, very famous in the upper area of Barcelona. Would you like anything else, Mr./Madam?
Address: Av. Diagonal, 423 – 08008, Barcelona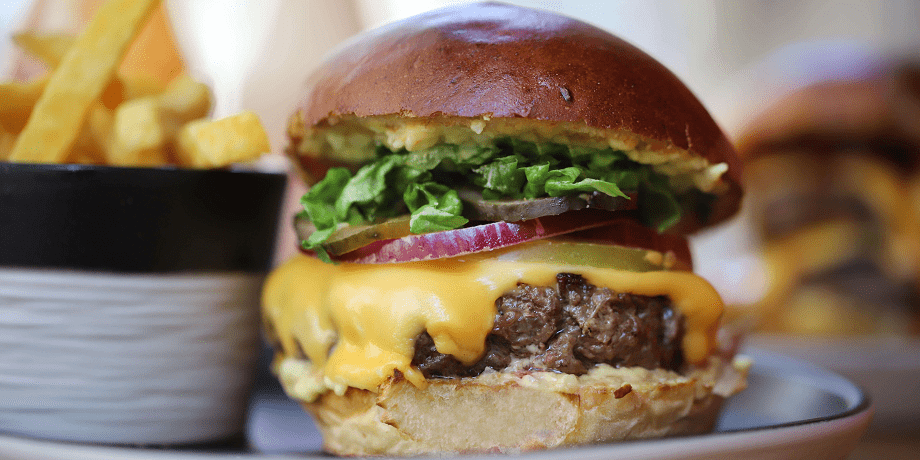 "Very close to American culture", "the most honest burger restaurant in Barcelona", "burgers for all tastes"… The specialised press has talked a lot about La Real Hamburguesería in recent years. There are plenty of reasons for that. At the number 218 in Carrer Dr. Trueta, in the heart of the Poblenou district, you will find this self-described "list of temptations", whose cornerstone are "strategic alliances with key local suppliers". When we entered La Real, we already saw that we were not in a hamburger restaurant. We were at THE hamburger restaurant. So, in La Real, in the real one. "We want to rescue the pleasure of eating with the hands", says Arturo. In La Real, all kinds of whims are welcome.
But let's go back to strategic alliances. It is on the other side of Barcelona, on the left side of the Eixample, where every morning the meat that ends up in La Real is cut. In the Mercat del Ninot, a "third generation" butcher is in charge of this, while a master baker bakes the pastries. Everything, as you can see, is far from the industrial macro-circuits. Oh! We almost forgot. There are no two without three. And there is no hamburger and bread without beer. The beers of La Real are also distilled by hand, this time by Edge Brewing.
What are we going with today? La Real (with 180 grams of picanha, double cheddar, crispy bacon and cream cheese au gratin in each bread), La de Parmesano (with another 180 grams of picanha, cream parmesan au gratin in each bread, mushroom mix, cured cheddar cheese and bacon), La Cheeseburger Clásica (with 180 grams of picanha, double cheddar cheese, lettuce, tomato, red onion, house pickles and house cream cheese) or La Vegetariana (with chickpea patty, quinoa and mushroom stir-fry with goat cheese, tomato, lamb's lettuce, beetroot, onion, vinaigrette and vegan tofu mayonnaise) are great options. Although, at La Real, you can always choose your bread, your companion and your extras. And, if anything goes wrong, chef Eduardo Egui will be delighted to hear your suggestions and criticisms to try and meet your expectations on your next visit.
La Real is always on the move, mutating and adapting to new demands, new times and new customers. That is why, despite having been founded in June 2017, it is already an undeniable reference in Barcelona's going-out.
Address: C/ Dr. Trueta, 218 – 08005, Barcelona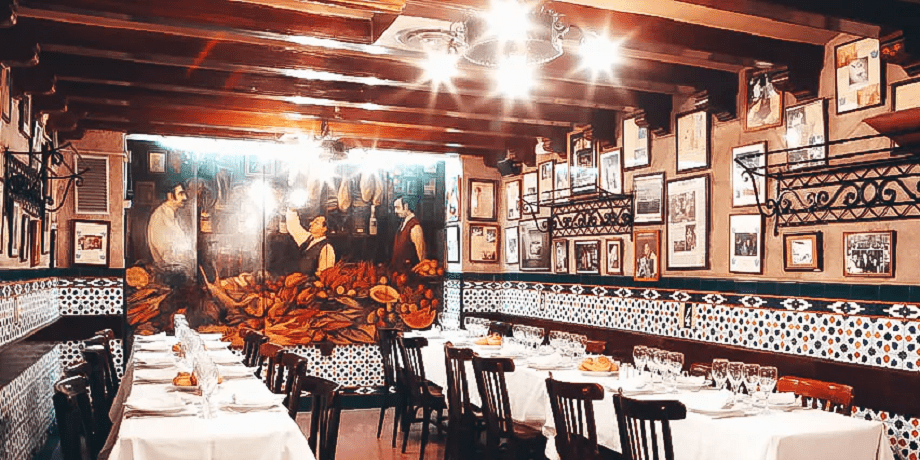 Welcome to Casa Bofarull, convincing and conquering palates since 1835. Los Caracoles is a "charismatic and historical" restaurant, with "high quality traditional cuisine". It was in that year, the 35th of the 19th century, when the Bofarull family decided to found what is now one of the most charismatic and charming corners of Barcelona. At first, it was named after the family, but their most famous dish, snails, ended up giving it the name we know today. Almost 200 years and four generations later, the Bofarull family still runs the restaurant, faithful to the concept of popular cuisine that saw them through.
We are not talking about a well-known and famous restaurant only among the people of Barcelona. Far from it. We are talking about a restaurant with an international reputation. Famous people from all sectors (cinema, finance, fashion, politics, entertainment) always come to eat at Los Caracoles when they visit Barcelona. Lenny Kravitz, Jimmy Carter, Robert de Niro, Giorgio Armani, Joan Miró or Salvador Dalí are just a few examples. These eminences find in Los Caracoles, not only a menu full of good taste, but a place that emanates history of Barcelona to every corner to discover. Not in vain did it receive the Medal of Merit for Tourism.
To recap: we are in the heart of Las Ramblas, in a restaurant with more than 180 years of history, run by the heirs of the family that founded it in 1835, and ready to enjoy a very extensive menu based on traditional cuisine, with options for groups and an uninterrupted schedule from 1:15 pm to midnight. Special "Los Caracoles" snails (of course), clams with artichoke hearts, lobster paella, T-bone steak aged 40 days cooked on hot stone, and all kinds of traditional rice dishes, fish and seafood, meat, and soups, vegetables and pasta await you. A must see and always, always, always a wise choice.
Address: C/ Escudellers, 14 – 08002, Barcelona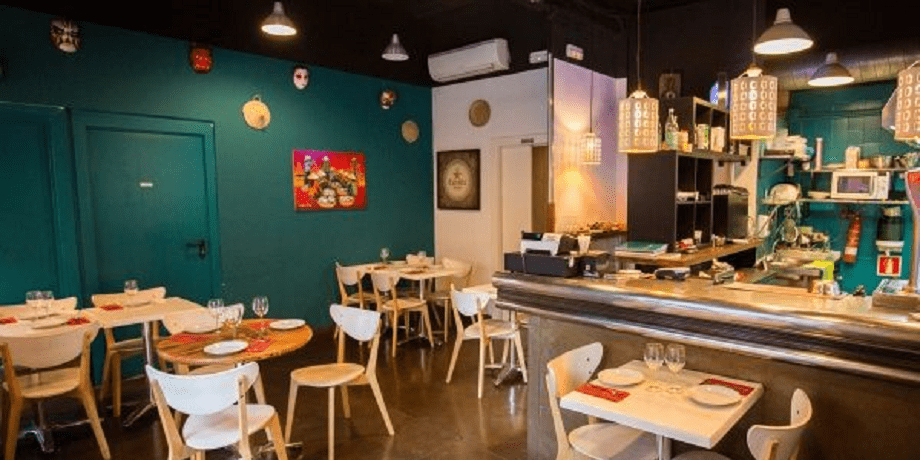 Reading "Mantura Tapes i Vins", one could imagine a classic local tapas restaurant. Nothing could be further from reality. Mantura offers tapas, yes, but based on the "flavours of different places in the Far East". Bringing these essences closer to the palates of Barcelona is the task with which they were born… and to which they remain faithful. They use high quality products and, in their cuisine, their team joins forces to perfect flavours and aromas.
Walking through the Gracia district and finding a friendly restaurant that brings together exotic elements, minimalist design, Asian tapas and a pairing of more than 30 wines, both national and international, is now a plausible reality thanks to Mantura. Let's go with a Xiao Long Bao, a Basmati Rice, some tofu and vegetable gyozas, an octopus sashimi and an ox tataki, please. Although… yes, there is salmon and tuna for the less daring.
Address: C/ Encarnació, 38 – 08024, Barcelona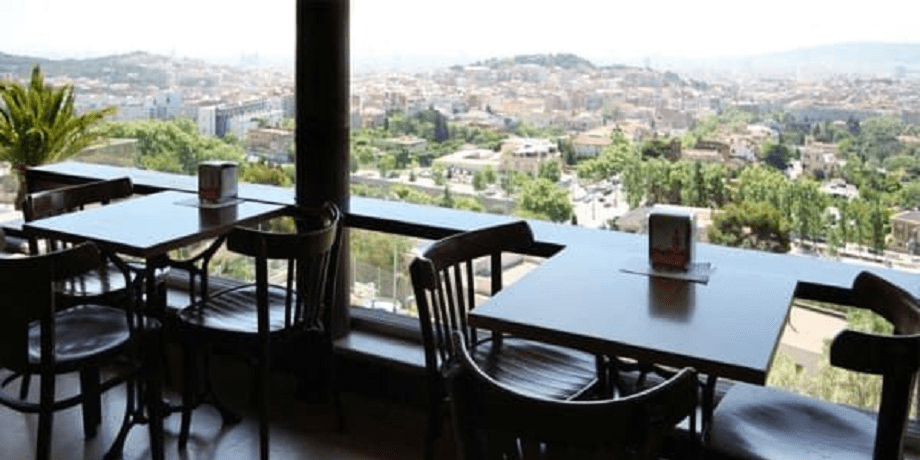 Okay, this will sound like the typical semi-automatic commercial statement, but we can guarantee that you are in front of the best panoramic view of Barcelona. Mirablau is a classic. We don't say it ourselves, but the 25 years of experience and history it treasures behind its back. Its offer is adaptable to the hunger of the diner, although its banner is the Mediterranean diet with "top quality products adapted to all audiences".
From a "tapas" plan (with "patatas bravas", Russian salad with tuna belly in olive oil, broken eggs with potatoes and Iberian ham, grilled octopus with potato parmentier, paprika, olive oil and truffle or vegan croquettes, among others) to a full meal. All the dishes are homemade and we already have our favourites: grilled baby monkfish with Donostiarra sauce, chistorra sausage with cider, duck breast with red fruit sauce and, of course, the fried squid rings with yuzu mayonnaise.
We are in the heights of Barcelona, but the seafood is as present as the urban, carefree, welcoming and warm atmosphere. Mirablau is ideal for a meal with family, friends or a couple. Whatever your story is, Mirablau awaits you with open arms.
Address: Pl. Doctor Andreu, s/n – 08035, Barcelona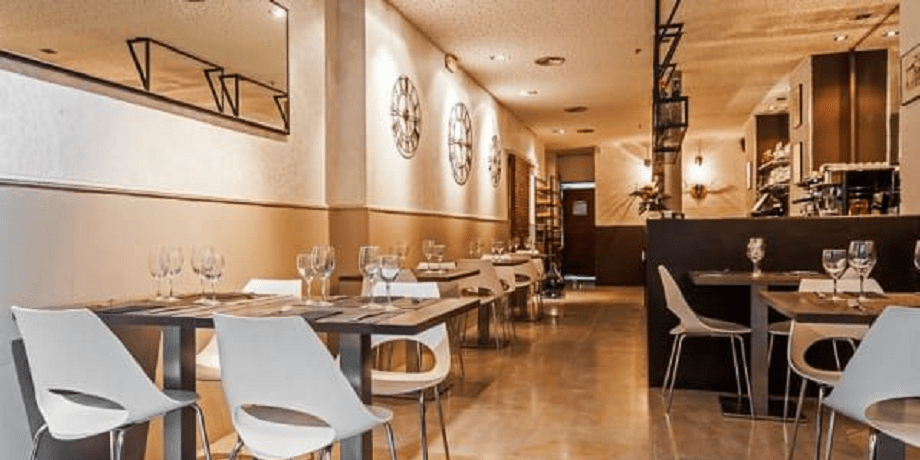 Popular saying is that you should breakfast like a king, lunch like a prince and dinner like a beggar. In Carrer Princesa, in the heart of the famous Born district, Murivecchi makes this saying come true at midday. Don't get us wrong: in the evening you can also dine like real princes and princesses. Murivecchi pays homage to the gastronomy of southern Italy. Pizza? Of course. His wood-burning oven is 480ºC, and it can bake a pizza in just 90 seconds. The dough, however, is left to ferment for 72 hours. That's not an easy thing to find.
For the most expert and demanding ones: the priority pasta comes from the Gulf of Naples, specifically from Gragnano. From Murivecchi, they claim that this is where the "ideal conditions for drying the pasta" are found. However, Murivecchi is much more than just pasta and pizza: entrecôte tagliata with fresh seasonal mushrooms, fried prawns and squid, home-made desserts to get crazy and, of course, a range of wines carefully selected from Sicily, Tuscany and Puglia, among others. Benvenuti!
Address: C/ Princesa, 59 – 08003, Barcelona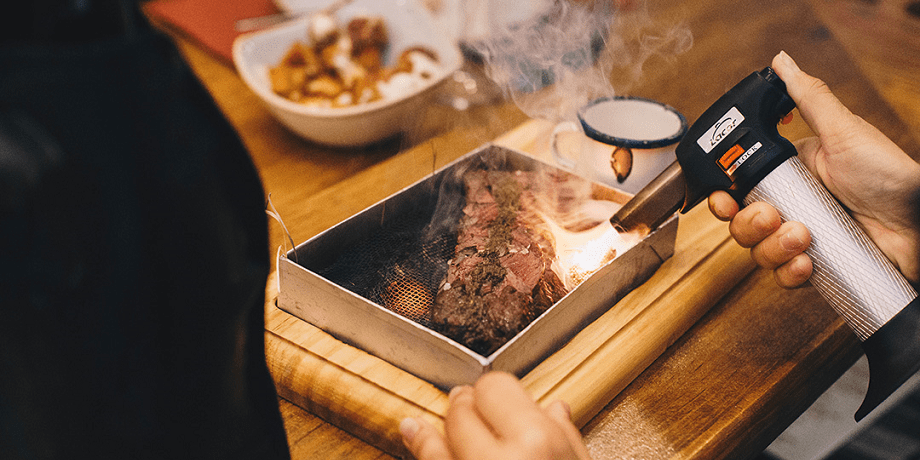 Did you know that the largest foreign community in Barcelona is Italian? What two beautiful gastronomic cultures, right? What if we merged them? Et voilà: My Fucking Restaurant is exactly that. It's a unique concept in Barcelona: Italian roots -converging from the north and south- and Catalan tradition. Everything, with kilometre 0 products, gluten-free and in the heart of Barcelona.
Everything was born thanks to the chef Matteo Bertozzi, already in Barcelona, and to his imperious need to offer top quality tapas and 'platillos' (small dishes), following the slow-food model. Black dry rice with cuttlefish, carbonara celery and crunchy bacon and mussels with coconut milk pearls with tapioca are three dishes that you shouldn't miss out on.
But wait! There's even more: the spaces. Moving around My Fucking Restaurant and discovering its different areas is something that also makes it -literally- unique and special. As soon as you enter, you will find the Bar. There you will have a wide and comfortable bar to drink the first few rods while you make your mouth water and enjoy the team's show-cooking. If you don't get astonished, it's because you're hiding. If you go on, you will arrive at the Salón, a quiet place, decorated with details and with a view of the urban garden cared for daily by the staff of My Fucking Restaurant. And finally, the Chef's Private Zone, secret and well hidden. From there, there is a direct connection to the restaurant's kitchen, from where you will be welcomed with open arms. In My Fucking Restaurant you can breathe good vibes and feed your body and soul. We are still looking for someone who won't leave with a smile.
Address: C/ Nou de la Rambla, 35 – 08001, Barcelona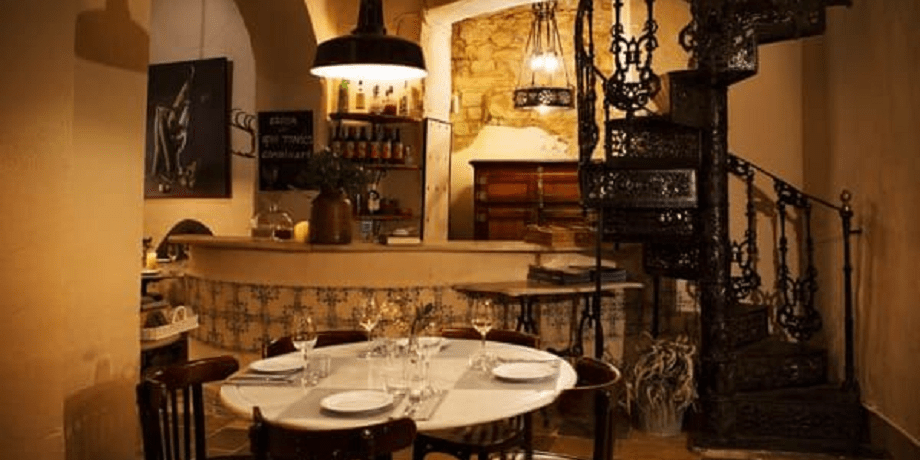 Welcome to the Hostal de la Bona Sort, a building from which the stagecoaches and post office used to leave from the charming Borne district, not without having been previously blessed. Well, actually, that was in the 17th century. In 1927, it became a wine cellar for the workers of the neighbourhood and, in 1976, the Solé Sugranyes brothers inaugurated the Pla de la Garsa that we know today.Since then, the cheeses have played a fundamental role in its offer (in the past, the chef Pep Palau selected and imported them personally from Perpignan).
Today, Pol Torras, who is in charge of the business, insists on maintaining the quality of the cheeses, as well as the pâtés and sausages, in order to continue boasting of the restaurant's historic dishes, such as the black sausage timbale with rossinyols. The magic touch of Fernando Medina (who previously worked for Cinc Sentits, Quatre Gats and Crosmas) in the kitchen makes Pla de la Garsa a top option to let yourself be hypnotised by the flavours of traditional Catalan cuisine: blue cheese croqueton from Molí de la Llavina, aubergine triangles breaded with tender Mahon cheese, foie gras coca with camarelised onions… And for the more discreet, salads and first class cold dishes. Benvinguts!
Address: C/ Assaonadors, 13 – 08003, Barcelona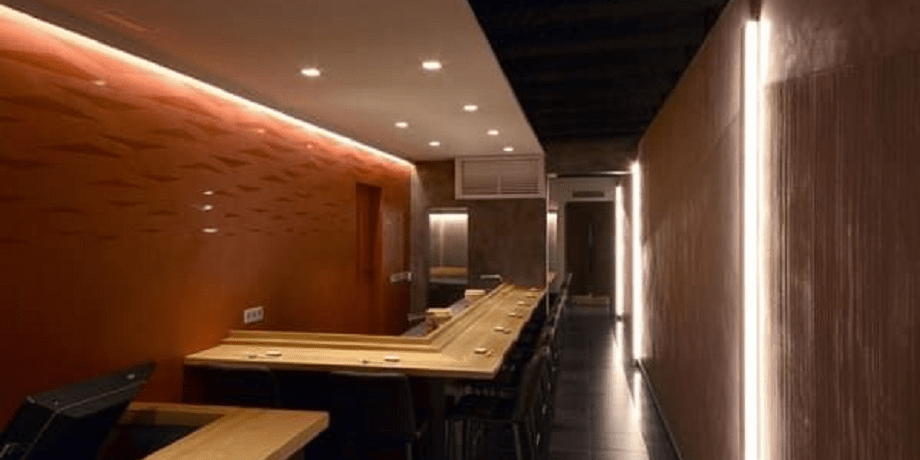 Welcome to the paradise of the nigiri… and of the number 15. In Sato i Tanaka, they fit 15 people. The lunch menu does not go up from 15 euros. And the most important thing: each one of their famous nigiris has 15 grams of fish. The 12 grams of rice complete the sum of 27 grams, the exact weight of each nigiri in this restaurant in the northeast area of Barcelona's Eixample. Ryuta Sato and Aki Tanaka are in charge of making you feel at home, although, if you are lucky, you can even meet Kenji Ueno, the restaurant's boss.
If you are a fan of Japanese food, you will have seen (or, if you are lucky, even been to) those classic tokyo bars where an itamae serves the customers. That is the spirit of Sato i Tanaka: you cross a door… and you feel in Japan. The cooks work in full view of the customer, impressing each knife they give to the different pieces of fish. "We dispatched some 290 pieces of sushi", they once revealed to the Spanish newspaper El Periódico. This is their speciality, but if you prefer, you can also choose dishes such as steamed monkfish liver pate or grilled cuttlefish. The cards are laid: let's play.
Address: C/ Bruc, 79 – 08009, Barcelona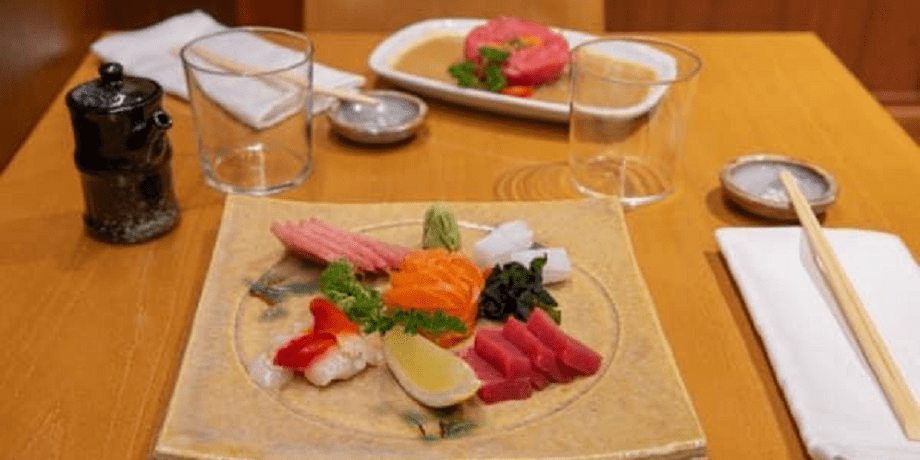 Shunka is the best Japanese restaurant in Barcelona… and in all of Spain. We don't say it ourselves, but authoritative voices of Catalan gastronomy and cuisine such as Ferran Adrià and Carme Ruscalleda. To be able to witness live how Hideki Matsuhisa and his colleagues prepare sushi and sashimi is almost as pleasant as the mere fact of tasting it shortly afterwards. Quality of product and art in preparation; these are the two fundamental pillars that make Shunka a constant success both for themselves and for their customers.
Its traditional Asian atmosphere makes it ideal for both leisure meals and business appointments. Boiled octopus and cucumber with kimuchi sauce, sea urchin nigiri, sautéed noodles with vegetables, prawns and squid, sashimi and sushi moriawase… Do you dare with the tasting menu?
Address: C/ Sagristans, 5 – 08002, Barcelona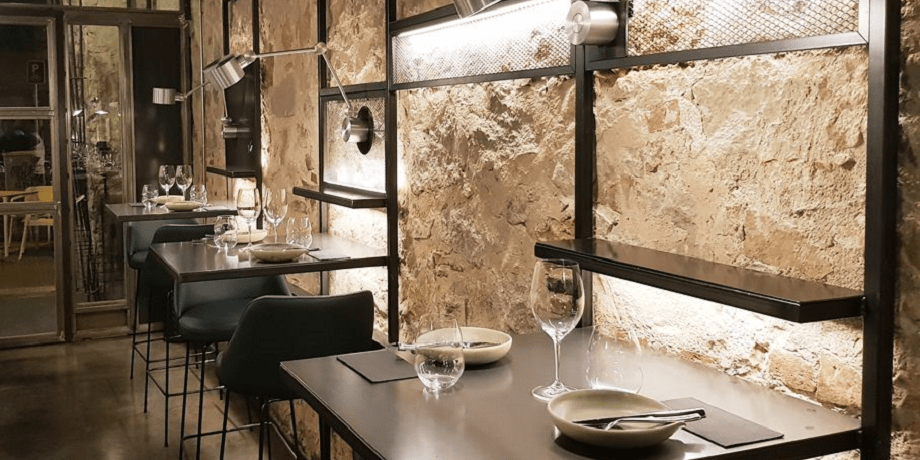 To the south of the left Eixample, just above the Mercat de Sant Antoni, is Slow & Low, a restaurant with "signature, eclectic, travelling and product cuisine". This is how they like to present themselves. There are many reasons for this. The kitchen team, made up of three young connoisseurs of the city, works in full view of the visitors, in open kitchen format. They consider themselves eclectic because they adopt ideas from different cultures and gastronomies, "from street recipes to haute cuisine techniques".
Their culinary concept is Mediterranean, but that does not mean that the ingredients and raw materials can be brought in from any corner of the world. However, it will always be top quality raw materials. It is, of course, an indispensable premise for Slow & Low. They pride themselves on always finding the ideal cooking point in their dishes, which are always presented with decorations worthy of the occasion. Sea bass "aguachile", beef, carrot and red cabbage salad with pita bread… Add a signature cocktail and discover the charm of the complete Slow & Low concept. Impossible to go just once.
Address: C/ Comte Borrell, 119 – 08015, Barcelona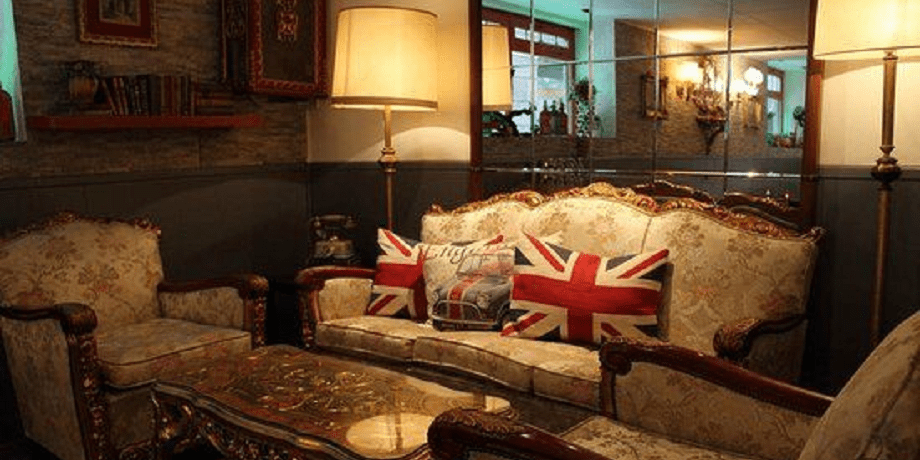 Food, cocktails and Latin atmosphere. Although, in reality, The Benedict Barcelona's speciality is the English Breakfast. Brunch is the perfect plan for this magical corner that you will encounter out of the blue as you stroll through the heart of Barcelona's Gothic Quarter. Open from Monday to Sunday, The Benedict offers you more than 30 different dishes, with abundant salads, full breakfasts and even vegetarian options, all with fast, friendly and efficient service.
If it gets dark, you can always order some Latin tapas -we told you there was a Latin atmosphere- accompanied by a cocktail full of exoticism and musical rhythms not meant to sit still. Although the obligatory date is with the Eggs Benedict, you can always go for a plan B with some grilled ribs accompanied by a passion fruit mojito. Juan Carlos and Nathalie, its managers, will see that you're not a newbie.
Address: C/ Gignàs, 23 – 08002, Barcelona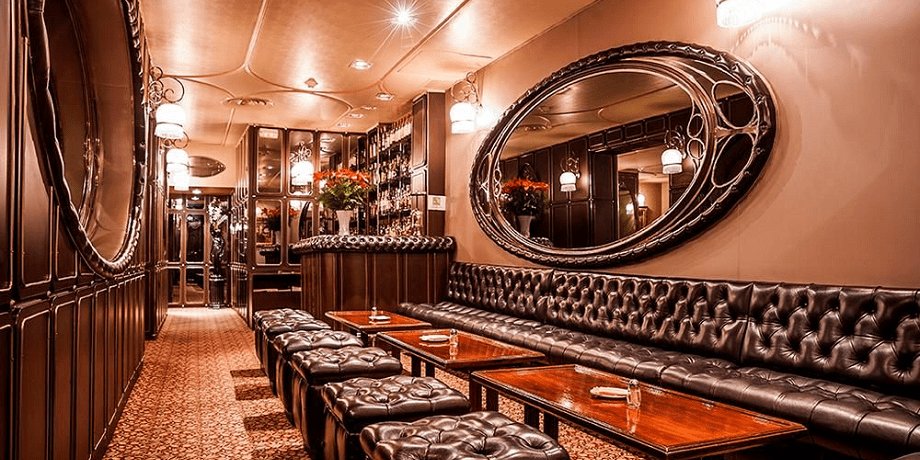 Let the data speak for itself. More than 50 years of history in the upper area of Barcelona, where Carrer Ganduxer was born. A Michelin Star. Three suns from the Repsol Guide. Third best restaurant in Barcelona according to Macarfi. 42nd Best European Restaurant according to The Daily Meal, and National Gastronomy Award in 1984, 1994, 2013 and 2019, which shows consistency in its good work. Via Veneto was one of the favourite places of the great Catalan artist Salvador Dalí (legend has it that he even went so far as to hang sausages as a necklace around the necks of his guests).
Via Veneto is one of Barcelona's greatest gastronomic references. Its culinary proposal by the great chef David Andrés, and its service and customer care by the Monje family, make repeat visits inevitable. According to its director, "Via Veneto incorporates the most up-to-date techniques in a gastronomic vision that praises, above all, the value of the best product". Steamed prawns with leek and coconut vichysoisse, fricandó of Mediterranean bluefin tuna parpatana with parmentier, roast duck in its own juice 'a la presse'… Welcome to paradise on earth.
Address: C/ Ganduxer, 10 – 08021, Barcelona
(Imagen de Portada: © Pablo Merchán Montes on Unsplash)
45