"I somehow feel even happier when I'm told about other tracks rather than "Domino"," admits Olivier Raymond. He is Oxia, a name that already sounds like a legend thanks to the big hit he released more than 13 years ago, but he continues to produce and perform at a good pace around the world (until covid-19 stopped everything). It must be hard to dedicate 15 years of your life to creating new music and that most people still know you for what you did so long ago. Oxia is happy that "Domino" has inspired so many people, but he upholds a catalogue in which we find a variety of styles. In fact, a set from the Frenchman might not look at all like the trance-influenced techno sound many would assume beforehand. That's Oxia. A guy who 'carries' the weight of a 'hit' that conditions an entire career. Can you imagine an Oxia set without "Domino" sounding? It would be like a Paul Kalkbrenner live show without "Sky And Sand". The German has even been whistled because of that…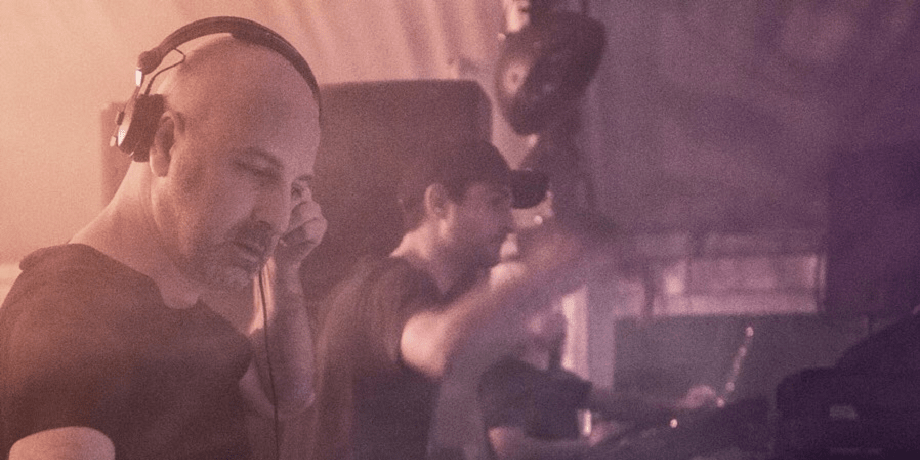 Olivier Raymond: tell me something about you I still don't know.
Wow, I'm not used to talking about myself this way in interviews… I'm someone who loves life and people, who is honest and sincere, and also who is very open-minded and tolerant. I'm obviously passionate about music, and not only the one I play. I also love movies… I would have loved to have been an actor.
Tell me about the meeting point between Olivier Raymond and Oxia.
The two are inevitably a bit tied together, and my personality is often felt in my music. I make music sincerely, by following my instincts all the time. I like to make joyful music, but sometimes I also like it melancholic. It depends on my state of mind or what's going on in my life at the moment I make each track. I don't like to stay stuck in one genre because I like a lot of different things in electronic music, so sometimes I like to do very rhythmic things and sometimes more melodic things.
More than 25 years on a top-level in the scene just doing that?
Yes, it has been a long time now. I don't know if there's a secret to achieve it. I think that, as long as you love what you do and keep doing it with passion, people feel it. And you always have to be very open and question yourself when it's necessary. Also, listen sometimes to what people around you say while retaining your integrity of course.
I feel curious about one thing. It is undeniable that most of the people know you thanks to "Domino", arguably your greatest production ever. Is that something that makes you happy, or would you prefer to be known thanks also to all the work done throughout these years?
Yes, it's true that a lot of people discovered me with "Domino", and it's always a pleasure when someone tells you that he/she loves this track, or that he/she started to listen to electronic music thanks to this track. But to be honest, when I'm told about other tracks of mine, I somehow feel even happier because there are a lot of other tracks that worked well too – not as much as "Domino" for sure, but still, and they're tracks I'm also proud of.
"Domino" was re-visited for its 10th anniversary, featuring remixes by Frankey & Sandrino, Robag Wruhme and Matador. A lot of other remixes are also out there (I especially like the one by Cliff De Zoete). Are you aware of all the remixes of your track out there, or are there so many that you don't even know? Any random discovery browsing YouTube?
Yes indeed, we celebrated "Domino"'s 10-year anniversary three years ago. Before that, I hadn't been very open to doing remixes, probably because I was too lazy to go and get the parts! I made this track with an old Atari computer and used only hardware, so it was quite complicated. What happened is that my old friend Agoria managed to convince me and that's how we released it on his Sapiens label, with the great remixes of Frankey & Sandrino, Robag Wruhme and Matador, plus a reworked version by myself. To be clear, all the other remixes that exist are not official ones. People have taken the initiative to do that, most of the time without asking for our opinion. Therefore, I don't think I know all these remixes. In this case, I didn't know Cliff de Zoete's one, so I went to check it out and… to be honest I'm not a big fan. Still, it's always flattering and nice to see that this track has inspired so many people.
Man, tell us the secret. How did you create that bomb? How was the idea born? I'd love to know the story of how "Domino" was created.
I was in my studio completely naked, that's the secret. 😊 To be honest, I don't really remember how it happened in detail because it was such a long time ago. And, most importantly, I made this track like I made all the others: without thinking it was going to become so popular. Sorry, I can't tell you more!
Do you remember the exact moment when you said: "Okay, now this track is ready to go"? Could you imagine then how big and eternal was it going to become?
Actually, I do, that's what I remember more or less. I thought to myself: "Now I think I have a track that might work really well", even if I really didn't imagine it would be so good and really exceed what I hoped for. I often tell this anecdote: the first time I played it, it was in a club in Juan Les Pins, in the South of France. My friend Nicolas Masseyeff invited me to play in some club and I went there with two friends including The Hacker. After listening to it they both said something like: "Yeah, it's not bad, but do you think it's going to work well?". Honestly, that's the one thing I remember the most vividly; the crowd's reaction not so much.
We can breathe a lot of trance aromas in it. But, when I've seen you play, I remember a lot of tech-house, groovy and funky tunes, even minimal. I wasn't expecting it! Is there a sound that characterizes you the most?
Yes indeed, "Domino" is very melodic, with a little 'trancey' side. There were quite a lot of tracks in this spirit at that time, so it has obviously influenced me, and I have always liked melodic music although I am more rooted in the house and techno genres. And, as I was previously saying, I like a lot of things in electronic music and I like to dabble in various orientations. When I play, it's exactly the same thing: I can play tech-house music, very groovy, as well as more melodic, edgier and techno stuff, all in the same set. It depends on my mood, the crowd's reaction, the night I play, the time… Lastly, don't forget also that "Domino" came out 14 years ago. People change and evolve.
Kompakt, Knee Deep in Sound, Bedrock, 8bit… Not everybody manages to launch music in labels like the above mentioned.
I try to be happy with all the tracks I release, even if I'm rarely 100% satisfied. This said, at some point, one has to just stop and release his track. I'm pretty happy with the tracks I've released on our label Diversions Music, especially my track "Moodulations" (released last year). I managed to put a lot of what I like in this track: it has a little techno side, but still is groovy, with a melody that pops up in the second part. I also did a remix for Agoria with the voice of Sacha Rudy, which was released in April this year on Sapiens. I'm pretty proud of it because the original track is almost pop-ish and I still managed to do something different while keeping elements of the original. When I listened to the original version for the first time, I then thought "what the hell am I going to do?". The track is called "All Over You", from the soundtrack of the movie Lucky.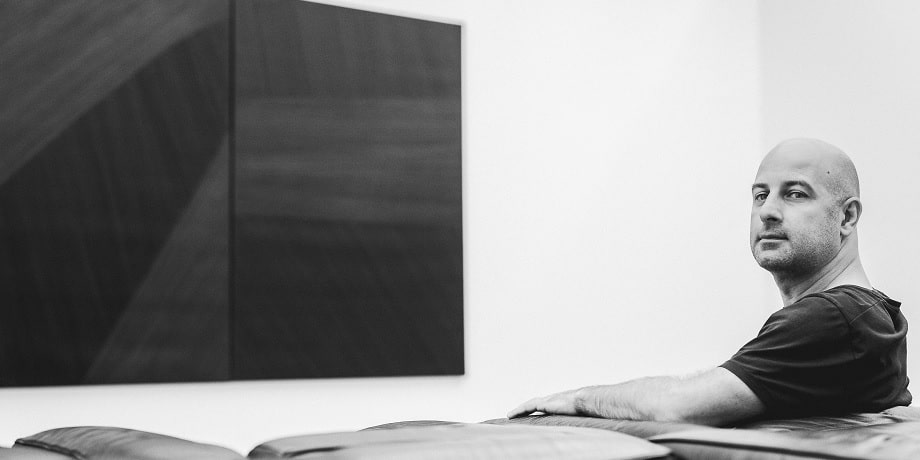 Talking about Diversions Music, it's more than 4 years since you launched your own label. How's the adventure going?
Absolutely, we launched Diversions Music with Nicolas Masseyeff in 2016. And it's been a great adventure so far, even if we sometimes have a little bit of trouble finding enough time to manage it (it takes a lot of time to care for a label, especially when you have to listen to all the demos). But we're quite happy overall. We have released two EPs this year: Yannick Baudino's with a remix of Bizen Lopez and another one by myself, then an EP by Airbas. We have three other releases planned as well: the first one will be by a young French girl called GVRL, then there will be an EP by Bizen Lopez with a remix by me, and finally Quenum's EP featuring a remix by Nicolas.
25 years is a lot of time. Back there, all what exists today was totally unimaginable, I guess.
When I started out, I really didn't think it would last that long! A lot of people said that it (electronic music) was a fad and that it would only last 10 years at the most. And all these years later, we're still here and it keeps developing and evolving. I think one of the biggest changes is digital technology. At the time we all started, there was no Internet and we only played on vinyl. Today, people have the possibility to check out a track the minute it has been released. They immediately can find out what track they're listening to through Shazam, then buy it in seconds, which seemed unthinkable when we started. And it's the same for production: there was only hardware at the time, but nowadays one can make music using only a laptop.
Did those changes affect you in some way?
Yes, of course, it's changed for me. First off, I don't play on vinyl anymore. For me, it was a big change, but it turned out to be very practical in the end because today I can have all the tracks I want at any given time, and yet I don't have to carry my cases anymore! They were so heavy it hurts my back. Also, it changed my way of playing because I can define cue points on the tracks I'm using and put them where I want. I can make loops any part I want and use it for the build-up. It's a little bit the same when creating music – even if, of course, I still can use my old machines. I have a lot more possibilities with all the plugins there are, and above all, I can make music anywhere I go: on a plane, in a hotel… That has saved me a lot of time, especially when I leave for several weeks and I have an idea for a track. I now can make this idea a reality right away.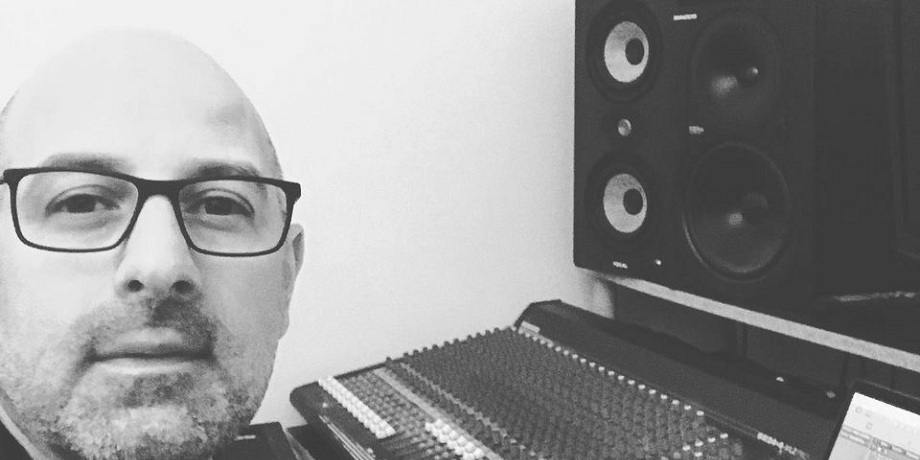 Hey, what about quarantine? What have you kept yourself busy with?
I stayed at home in Grenoble for 3 months after the lockdown started in France. I had a few gigs again in July, but nothing much considering the situation. So, I took advantage of the situation to make some music. I did the remix for Bizen Lopez, and also a remix for Joseph Capriati that'll be out soon. Moreover, I'm almost finished with a new EP, but it's still a little early to tell you on which label it'll be and when it will be released. Lastly, I'm working on a bunch of new tracks.
I've seen some Possession and other raves happening already in France. Olivier, when will we rave again?
For the moment, it's a difficult situation. Many places have not been able to reopen and some may close permanently if things remain like this for too long. I think 2020 will remain a difficult year, but I have more hope for 2021. This being said, nobody really knows. It will really depend on the evolution of the situation from one country to another. We all need to be really careful, and we have to stick to following safety guidelines, as much as possible.
Let's do it that way.
Yes!! I hope we'll get through this complicated period very soon and get together in a club or a festival to listen to good music and party! Despite the situation, let's stay positive and take care of yourselves and your loved ones.
(Cover Image: © Pascale Cholette)
61