You've already read it. Valencia is going strong in January. New Year's Eve already presented us a good range of options for going out to party, but the Turia's Capital doesn't want to rest, something we can already feel in this first month of the 2020s. There are still 15 days ahead and a lot to do in them. Let's go with the 5 best electronic music parties of January in Valencia.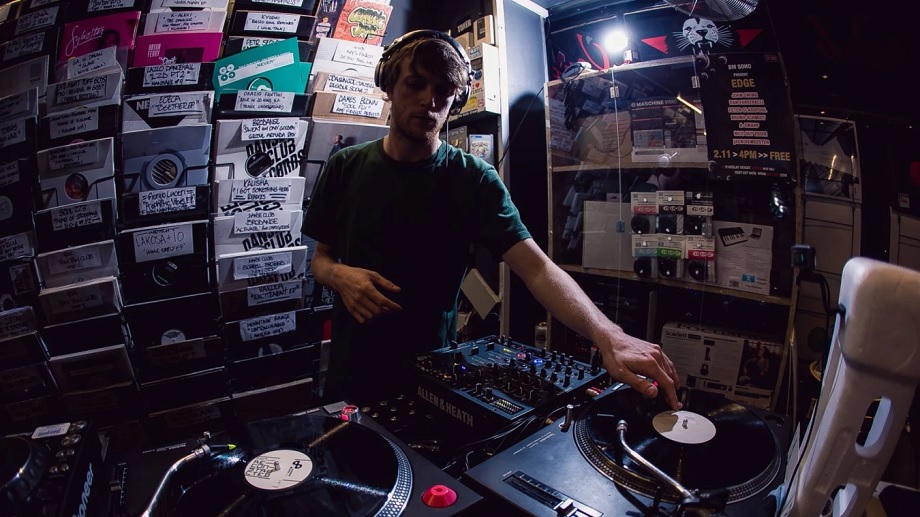 Nights at Oven Club Centro are always framing nights. On this occasion, the Valencian club will give itself over to the cured selection of the British Bruno Schmidt, who will be accompanied in the decks by Dario Mendez on a night that will go, as usual, beyond 7am.
When: Friday, January 24th
Where: Oven Club Centro
Lineup: Bruno Schmidt and Dario Mendez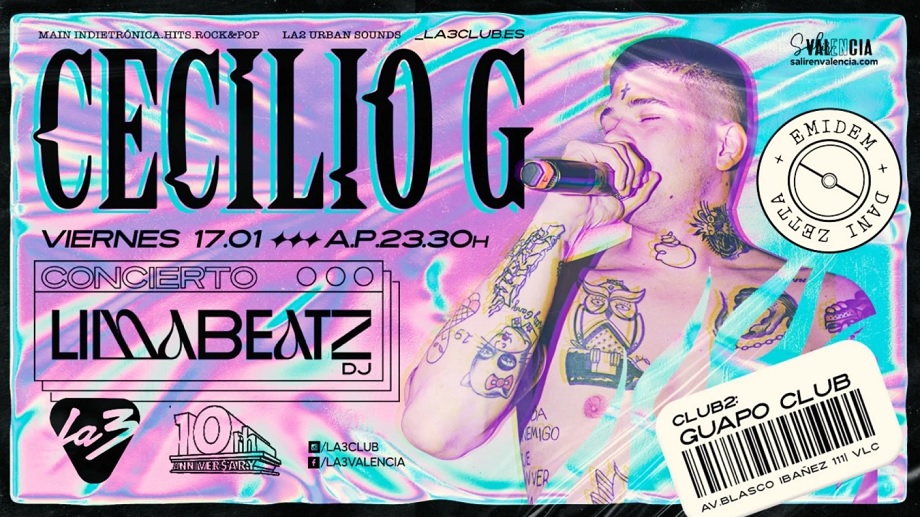 Congratulations, La3! It's not every day that you turn 10. La3 will do it on Friday 17th and will celebrate it in style with a concert by Cecilio G, one of the greatest representatives of Barcelona's suburban rap scene. Cecilio G has just become the star of Sónar in 2019, so La3 is taking him at his best. After his concert, which will take place at 11:30 pm, the party will continue with the dj set of Limabeatz.
When: Friday, January 17th
Where: La3
Lineup: Cecilio G (live concert) and Limabeatz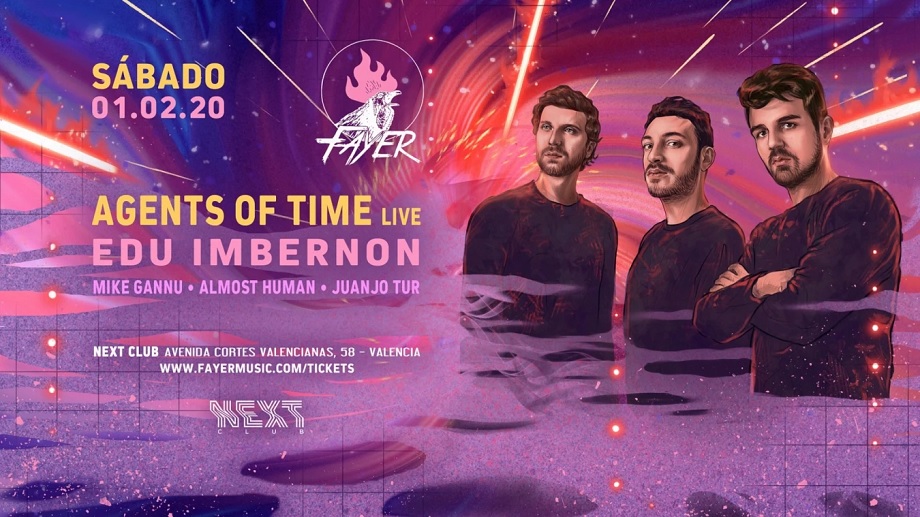 To mention the Agents Of Time is to mention one of the most relevant names in melodic techno. The Italian trio is a regular at Afterlife parties, led by the also Italian Tale Of Us, and is currently developing its own concept Cymatiks, which features artists of the stature of Paul Kalkbrenner. Agents Of Time is one of the most complex live acts in the genre, using a multitude of modular synthesizers and drum machines. They are the guests of Valencian Edu Imbernon for this new Fayer date on February 1st at Next Club.
When: Saturday, February 1st
Where: Next Club
Lineup: Agents Of Time (live), Edu Imbernon, Mike Gannu, Almost Human and Juanjo Tur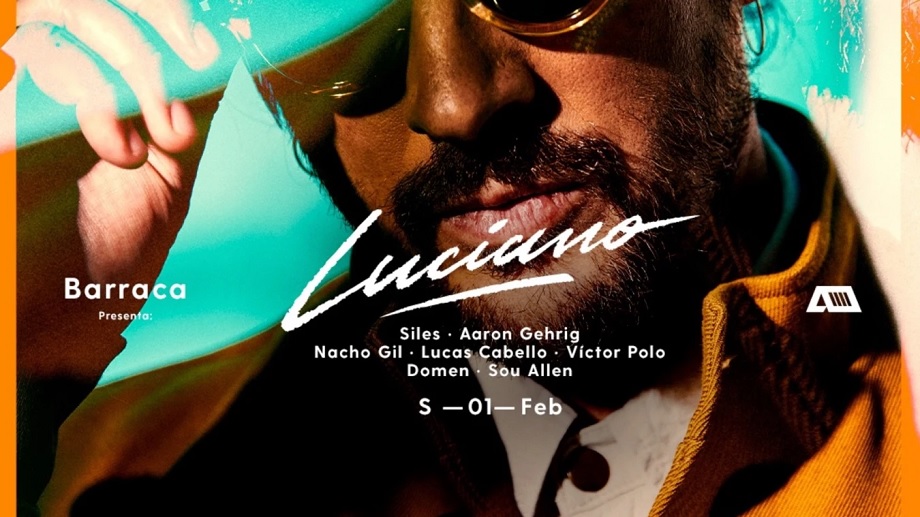 The Swiss of Chilean descent Luciano is one of the greatest DJs of all time. His Latin influences have led him to adapt warm rhythms to dancefloors all over the world, combining house and tech-house with lots of groove and friendly vocals, creating unparalleled festive atmospheres. Icon of Ibiza, creator of Vagabundos, regular at other international parties such as elrow… Luciano knows well how to make the audience dance. What he may not know is that Barraca is not just one more club… This one is a big night coming up.
When: Saturday, February 1st
Where: Barraca
Lineup: Luciano, Siles, Aaron Gehrig, Nacho Gil, Lucas Cabello, Victor Polo, Domen and Sou Allen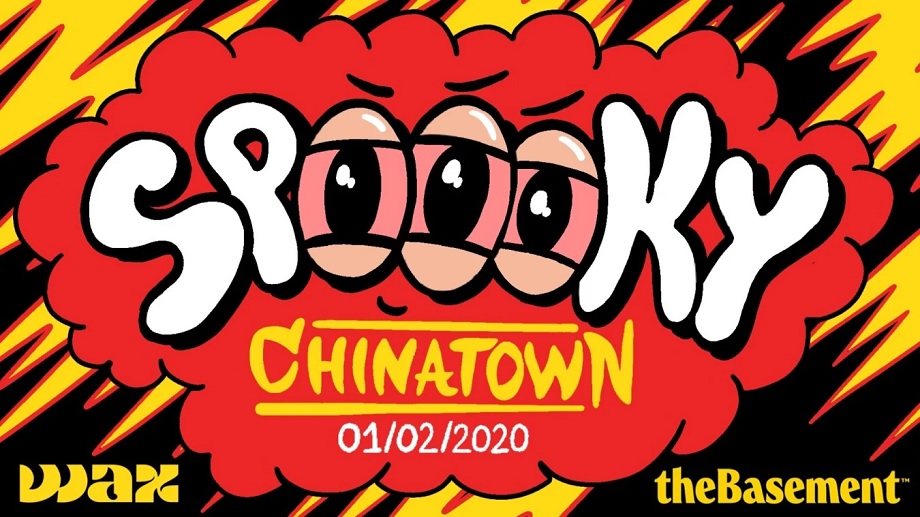 The duo Octave One could be described as one of the (almost) founding fathers of the Detroit sound. Their modular live set is one of the most respected and sought-after on the international scene. In it, we always listen to classic pieces, like the mythical "Black Water". Octave One is an ode to the accelerated, acidic and forceful house music from the other side of the pond. With them, WAX and theBasement propose an intense night in one of Valencia's most historic clubs: Spook. This is, for us, the best electronic party of January in Valencia.
When: Saturday, February 1st
Where: Spook
Lineup: Octave One (live), Alexis Cabrera, AAPAES, Charlie Whatever, Goalmaker, Boranimals, Toni Copas, Dario Mendez, David Pinup and Pau Perez
(Cover Image: © Tim de Groot on Unsplash)
0