Here we go, Barcelona. Little by little, the city is recovering after an intense New Year's Eve and Barcelona's clubs are already welcoming the 2020s with mesmerising line-ups. Here are our 10 bets, which, for us, are the 10 best parties of the month of January in Barcelona. Now it's your turn: choose your favourites, buy your tickets and… go dancing!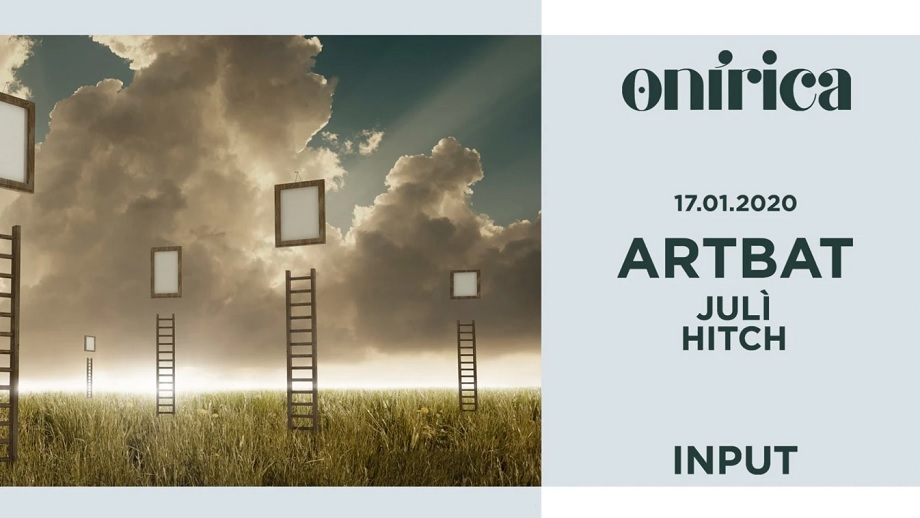 ARTBAT appeared in the melodic techno scene to stay. A few months ago, they were still a promise. Today, they're already a reality. Artur and Batish are Ukrainian, specifically from Kiev, and together they have formed a duo that has already released music in houses like Afterlife or Diynamic. Their last visit to INPUT's Onírica party was massive a success. Shall we repeat?
When: Friday, January 17th
Where: INPUT High Fidelity Dance Club
Lineup: ARTBAT, Julì and Hitch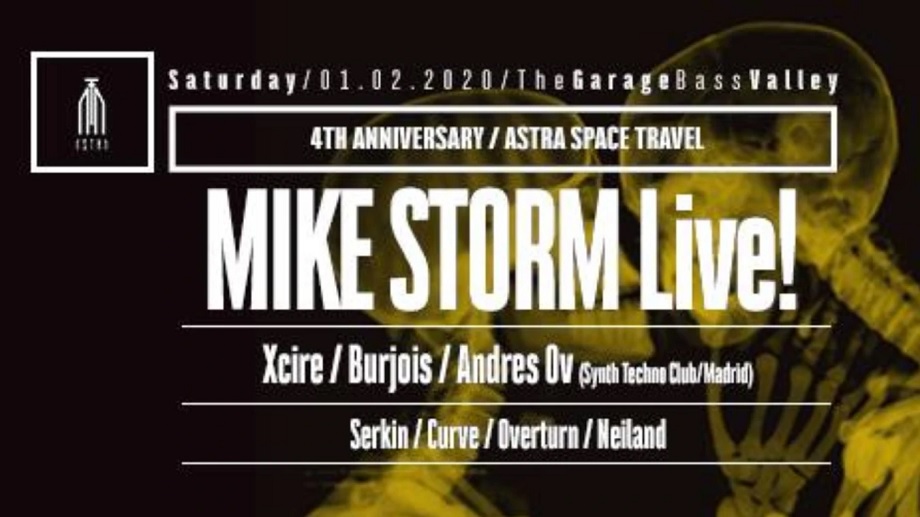 Astra Space Travel is one of the most popular raves in Barcelona. Next February 1st, it celebrates 4 years since it started in Sala Instinto. They will be celebrating at The Garage of The Bass Valley with a 10-hour party that will feature, for the first time in the city, the analogical live show of techno producer Mike Storm, as well as the also Barcelona-debut of the Madrid-based collective Synth Techno Club.
When: Saturday, January 1st
Where: The Garage of The Bass Valley
Lineup: Mike Storm, Xcire, Burjois, Andres Ov, Serkin, Dj Curve, Overturn and Neiland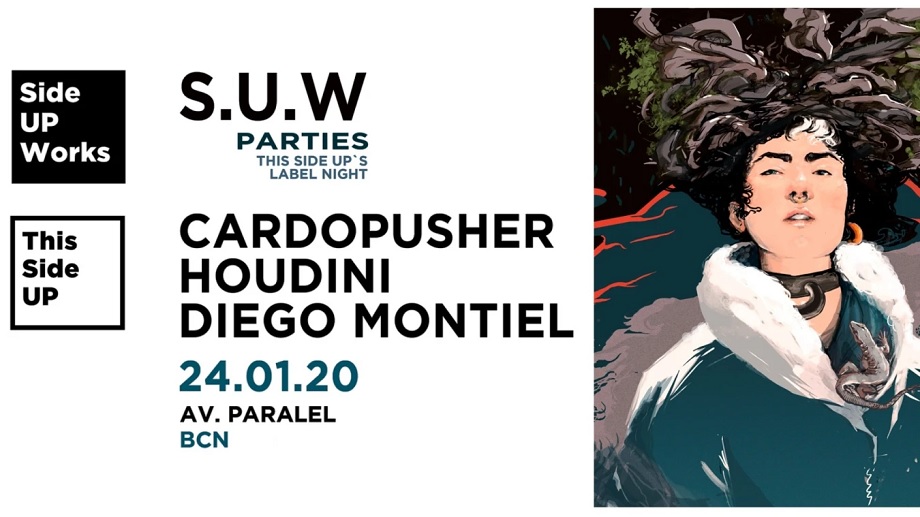 The label Side UP Works, owned by the same club This Side UP, will close January inviting the great Cardopusher. The sound of the Venezuelan, resident in Barcelona, is one of the most powerful and interesting of the city's underground lands. Opening the door to acid techno and acid house influences, a DJ set by Cardopusher always means fun and discovery.
When: Friday, January 24th
Where: This Side UP
Lineup: Cardopusher, Diego Montiel and Houdini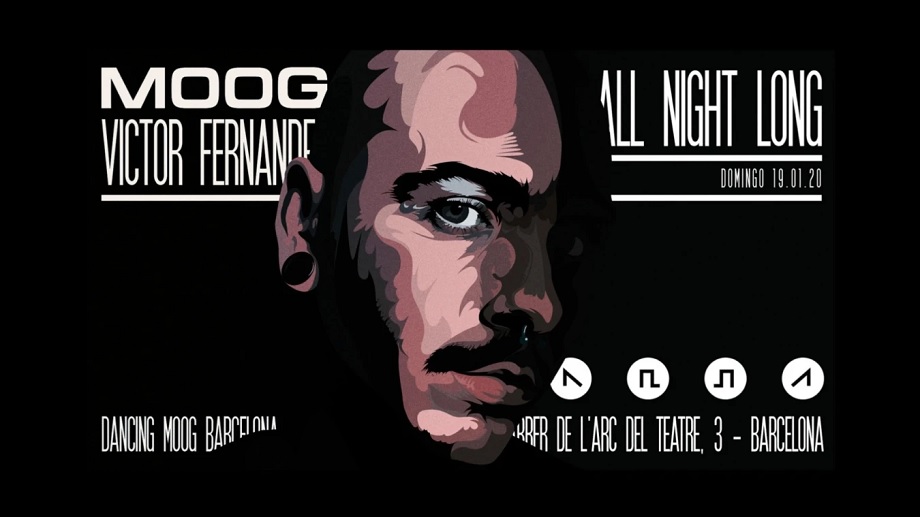 Shall we go back to the roots? Barcelona's young man Victor Fernandez just lived a brilliant end to the decade, in which he performed -twice- in Florida 135 and made also his debut in clubs such as INPUT. However, Victor starts 2020 going back to his origins, that is, playing a 6-hour all night long set in what was for a long time and, in a way, is still his home: the historic Moog. Did someone say techno?
When: Sunday, January 19th
Where: Moog
Lineup: Victor Fernandez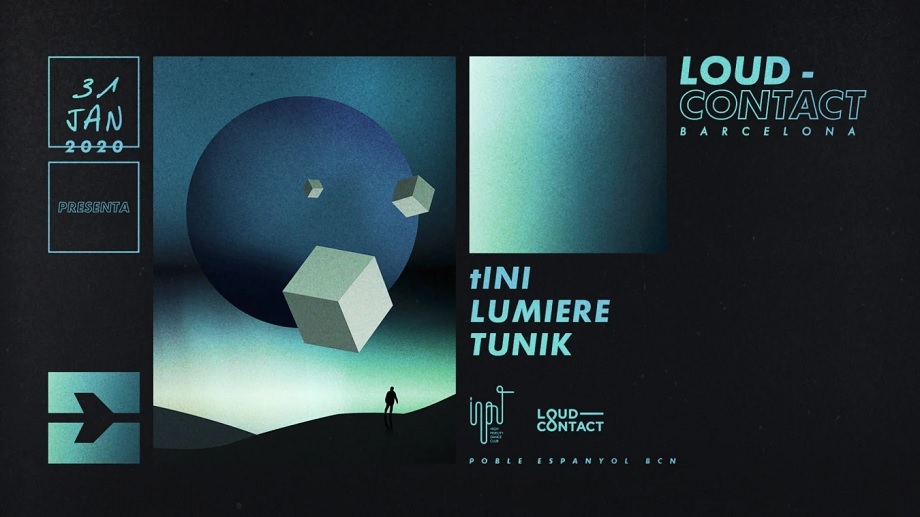 It's been a long time since Loud-Contact last organized a night at INPUT. The Italian promoter returns to the club with the best sound of Barcelona with one of its biggest banners: the German tINI. With her, the groove, the accelerated micro sounds and the dancefloor-rarities are always assured. Guaranteed party.
When: Friday, January 31st
Where: INPUT High Fidelity Dance Club
Lineup: tINI, Lumiere and Tunik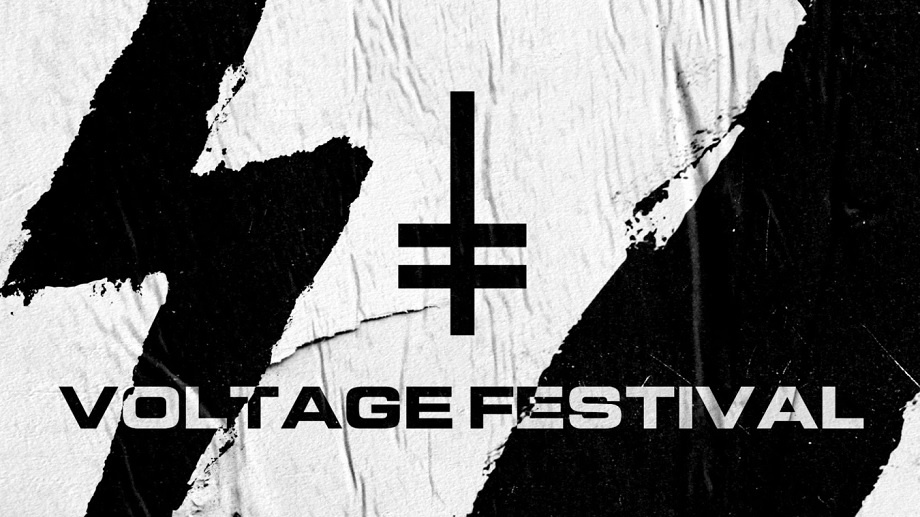 HEX continues to make friends, and on this occasion invites one of the most important festivals of the European rave scene, Belgian Voltage, to The Garage of The Bass Valley. And, with them, comes the Briton Cleric, one of the great classics of techno sound made in UK. The Manchester artist has released on labels such as Figure or A R T S. With him, the British Stephanie Sykes and the capos of Voltage and HEX.
When: Saturday, January 25th
Where: The Garage of The Bass Valley
Lineup: Cleric, Stephanie Sykes, Parallel Circuit, Phara, PØLI and Lorenzo Raganzini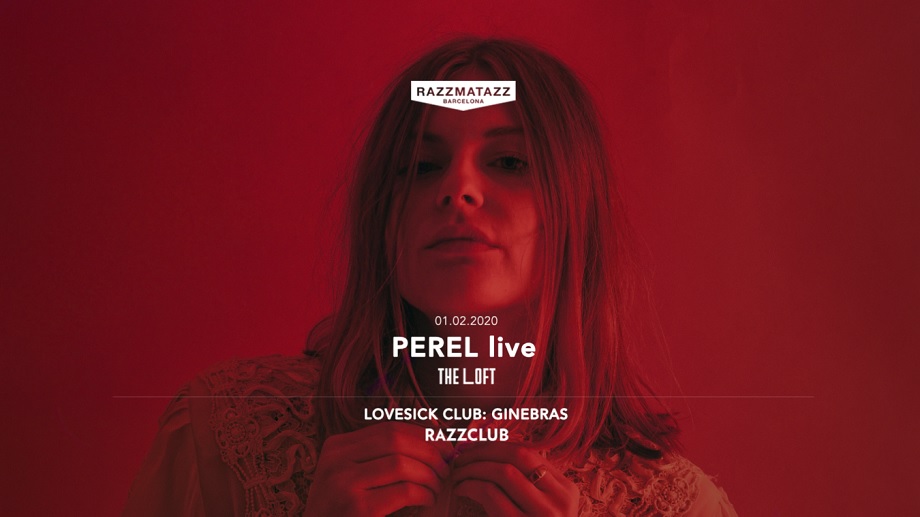 The German Annegret Fiedler, better known as Perel, has established herself, with the help of the cult label DFA Records, as one of the highest quality and most intense live performers of the contemporary electronic scene. Some bass lines reminiscent of the Norwegian cosmic disco and some synthesizers more typical of melodic techno make the sound of Perel one of the most magical of the club scene. Her live show, in which she also sings live, promises to be one of the best parties in January at The Loft, the top gallery of Razzmatazz.
When: Saturday, February 1st
Where: Razzmatazz
Lineup: Perel (live), Fango and Undo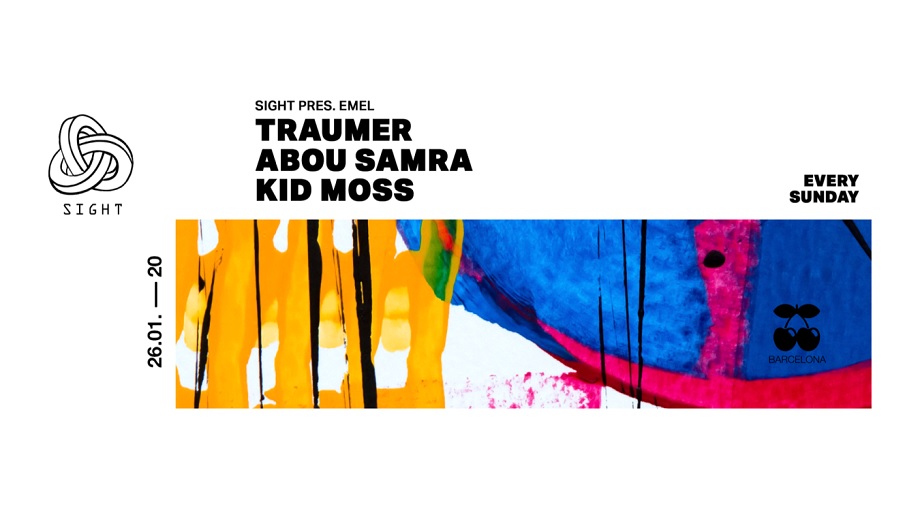 Pacha will dance to the rhythm of Traumer's powerfully based house. The Frenchman is one of the classics of the European techno scene, but has recently taken a step towards more colorful harmonies. The best example is "Azure", one of his latest releases, in which several instruments more typical of funk or even jazz are mixed with house structures and techno bases. His proposal will be accompanied by the Egyptian Abou Samra and the local DJ Kid Moss.
When: Sunday, January 26th
Where: Pacha Barcelona
Lineup: Traumer, Abou Samra and Kid Moss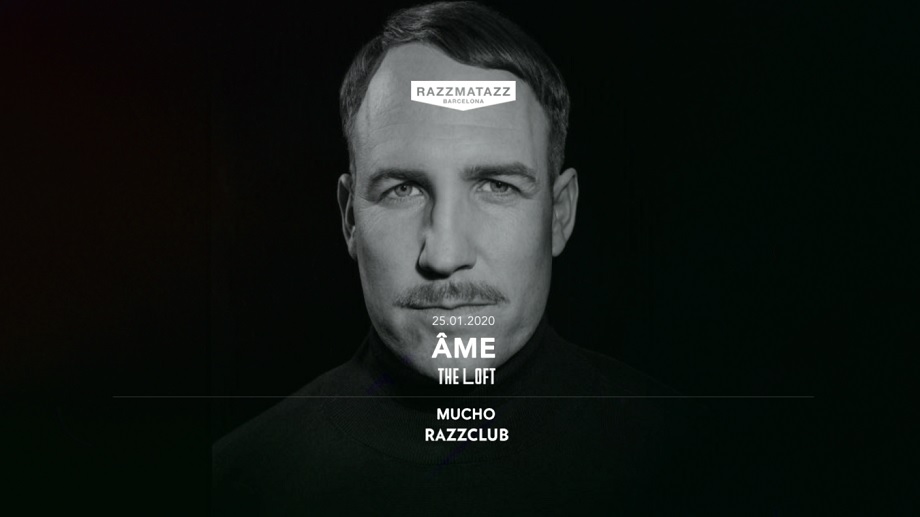 Âme doesn't need any introductions. Its selector version is represented by Kristian Beyer, German Innervisions' capo together with Dixon and one of the most prestigious melodic house and intimate electronica mixers in the world. Âme will be back in Barcelona to make The Loft, Razzmatazz's top room, fly higher than ever with an all night long set that will last 5 hours.
When: Saturday, January 25th
Where: Razzmatazz
Lineup: Âme (dj)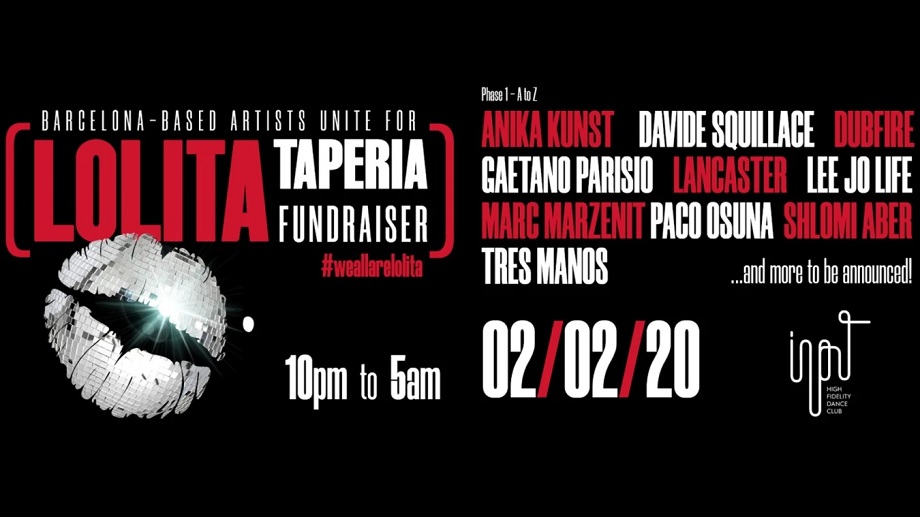 Once upon a time there was a night of dinner and drinks at Tapería Lolita that turned into a party. A party that lasted longer than expected. Tapería Lolita was closed and fined, and now those present – including Paco Osuna, Dubfire, Marc Marzenit, Davide Squillace, Gaetano Parisio and Anika Kunst, among others – have decided to raise funds to cover the expenses and reopen Lolita. In short, INPUT is going to have a very special Sunday night with top level headliners and for a good cause. It's hard not to join, isn't it?
When: Sunday, February 2nd
Where: INPUT High Fidelity Dance Club
Lineup: Anika Kunst, Davide Squillace, Dubfire, Gaetano Parisio, Lancaster, Lee Jo Life, Marc Marzenit, Paco Osuna, Shlomi Aber and Tres Manos
(Cover Image: © Frederic Bartl from Pexels)
1