Today we introduce you to a club that will make a lot of noise in Toulouse this year.
Between open-mindedness and innovation, L'Arena makes it a point of honor to shake up the codes of the electronic universe, notably by its hand-picked bookings.
Installed in the KL complex, a historical place that hosted the Inox Festival for more than 13 years, the will of this new place is to stand out from what is currently offered musically in Toulouse. To make this happen, the collective behind the project has opten for selected openeings on Saturdays only (as well as on the eve of public holidays). Each night will feature a different style thanks to a clever mix of internationally and nationally renowned artists and local talents who are just as important to the eyes of the duo who manages the venue. The parties will alternate between Techno, Rave, Hard Music, Tech House, Melodic Techno through Acid or Trance.
"Our idea is also to promote collectives, which bring novelty in terms of musical and artistic aesthetics, to bring them together and unite them as a team under the same jersey, each with a well-defined musical position"
comment Gaël & Thomas, artistic managers of L'Arena.
Thus it is a true "Dream Team" that they succeeded in composing: La Family Piknik, Pandemic Event, GS Event, MoonTrip, Mind Sound Vektor, Diaz Prod, Sound On but also younger crews in whom they believe and for whom, they want to serve as a launching pad like TTC and De Müte.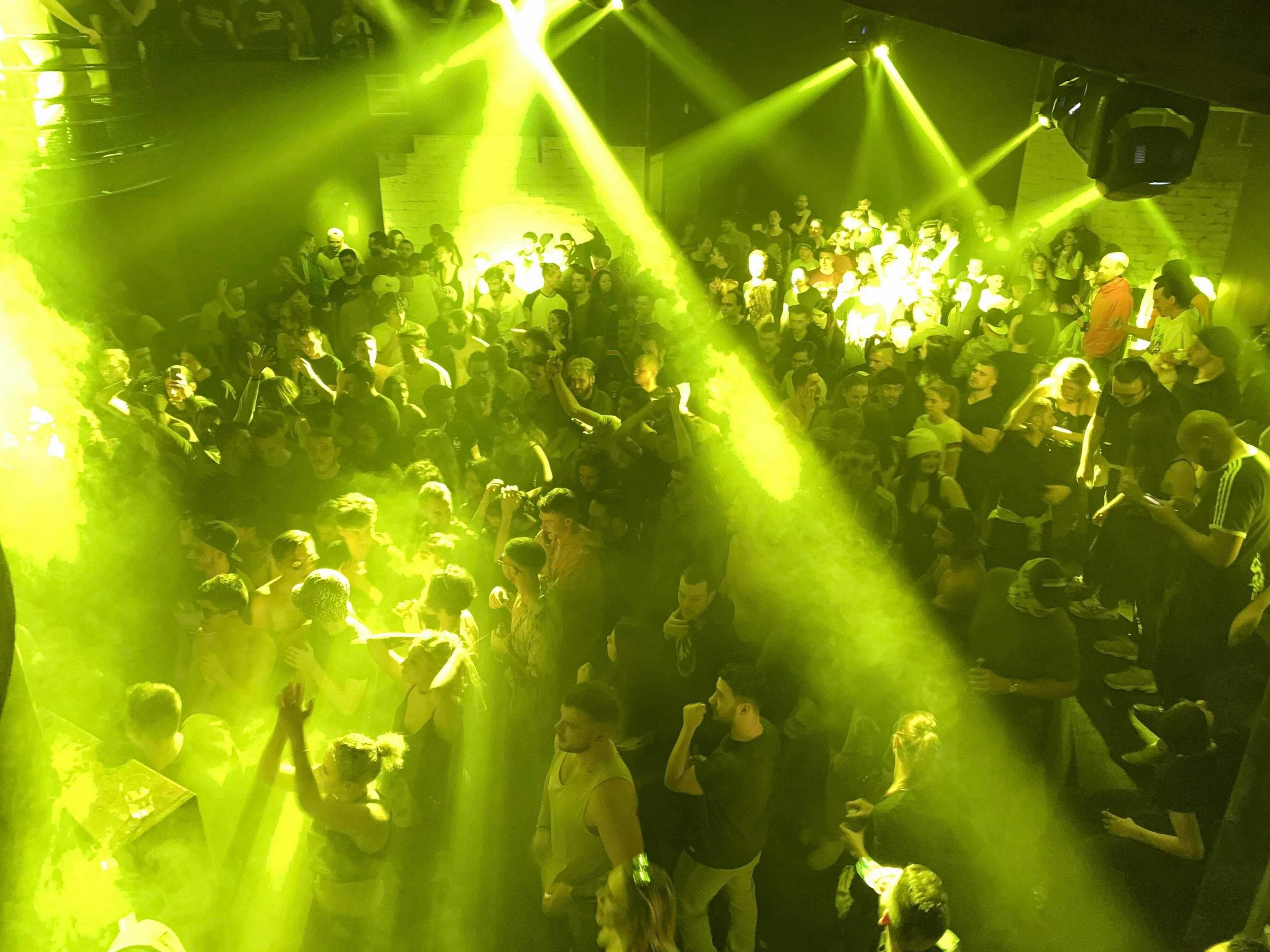 For the Opening of this new season, L'Arena has planned big things with their already flagship night in the region: The HardArena. "For the first time, we will open 2 nights in a row, September 17 & 18. After more than a year and a half of closure, the desire to make this moment unique is huge and we had to live up to the expectations of the public. And then it's our way of thanking them for this incredible support we've been receiving since March 2020."

Another innovative house specialty is the bar oddly located outside the dance floor.
"Electronic music is now aimed at an older audience and we wanted the customer to be able to choose either to go and enjoy the sound or to go out in the fresh air for a drink and a normal chat, conviviality and comfort is very important."
The opening weekend will highlight Hard Music. L'Arena has just unveiled a line up worthy of a festival that will delight fans of the genre well beyond Toulouse after the unprecedented crisis that the event industry has just gone through. We asked Gaël & Thomas a how di they react when the first lockdown hit them.
After the shock and having had our wings cut off in the middle of the flight, we had to adapt and react quickly. First of all, we set up a weekly "

Mix en Live

" event which quickly became a moment of pure re-union between our staff and our customers. We also created a Soundcloud channel (

Arena Electronic Club

) where we gave a simple and playful access to the different styles we represent. We really never stopped working and the results have absolutely exceeded our hopes.
While we're looking forward to get a taste of this new incredible project we asked Thomas for any exclusive insights for events to come after the Opening. He smiled and secretly told us that Saturday September 25th MoonTrip will be on the decks, presenting a brand new entity: Transgression. Another night not to miss! And we will finish by saying that we have at heart to make this season a great success which will be the best way to thank Mr Rémy Roca and all the management team for having invested and believed in us.
22