His name is increasingly showing up on line-ups around the world. Daniel Orpi was born in Barcelona, but lives, works, and creates in London, from where he projects and expands his tech-house approach. His groove sounds young and fresh. His purpose is none other than to bring fresh air to what is certainly the most danceable and criticized musical genre in the world in equal parts.
It all started in London's most renowned DJ booths. Village Underground or Fabric itself are the best examples. It was 2016 and this kid from Barcelona was already sharing nights with giants of the scene such as Darius Syrossian, Richy Ahmed and Steve Lawler. His music began to take off two years later: his debut EP came out via Mr. Nice Guy Records (owned by the great Jesse Perez) and, shortly after, he continued to sign releases with labels such as Saved Records, Stereo Productions, Cr2 Records, CUFF and Kaluki Music. It was with the latter that his EP Touch Me reached number 1 in sales on Beatport's tech-house category, just before his "Deep Inside" was included in the Top-100 on the same platform and on Danny Howard and Annie Mac's shows on BBC Radio 1. Daniel Orpi had come to stay.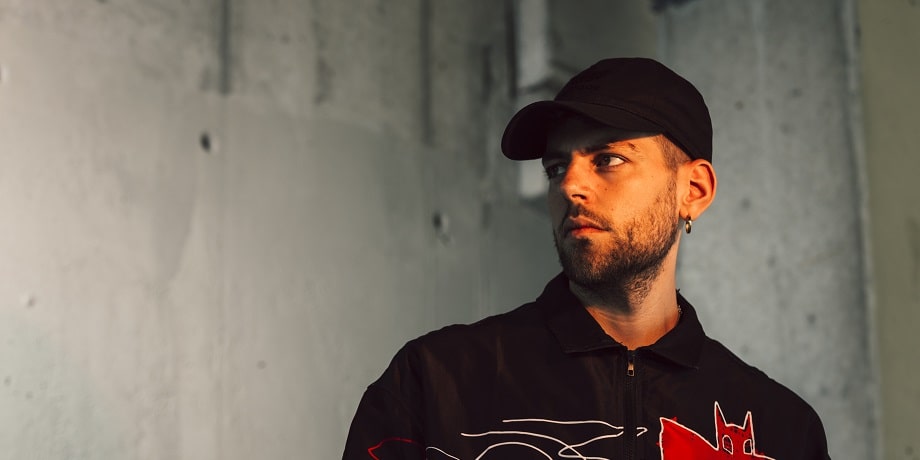 His latest works bear the signature of Rawthentic and Whippin' and, from this year, are accompanied by video clips that the Catalan producer himself animates with the help of Joe, his designer and illustrator. The Bullit Agency, undoubtedly one of the most prestigious international agencies, has already acquired his exclusive representation outside Europe, thus confirming the ambitious projection of his talent.
My sound ranges from house to minimal, although my strengths are the groove and the basslines. I come from RnB, hip-hop and Chicago-house influences, something I think you'll notice in this mix. In it, you'll also find several tracks from my latest album, an edit project called Wild Steps 001. Also, check out one of the last tracks. It will be released next year on Edible, Eats Everything's label.
Daniel Orpi recorded this mix during one of his gigs last August: "It was at PB Avenue in San Diego. I used two CDJ2000 Nexus and a Pioneer DJM900". But his music is not only being played during his own sets. Other big names like Michael Bibi, Guy Gerber, Eli Brown, Franky Rizardo, James Hype, Caleb Calloway, and Eats Everything himself use it in their performances.
Daniel Orpi is currently wrapping up the details of his next imminent release via elrowmusic, embracing one of the most successful flagships on the scene. After that, he will kick off 2022 by touring Latin America. His name will keep growing and his commitment to fresh tech-house, a powerful bassline groove and a more than open door to influences from genres far from the club will surely continue to convince everyone who listens to him.
(Cover Image: © Additive Music PR)
84