It was an October Wednesday. 4 pm in Spain; 10 am in Colombia. Ela Minus lives in the Brooklyn, New York but, like so many other people during the pandemic, she has decided to stay with her family for a while in her native Bogotá. From there, she is now working daily on the progressive release of a series of remixes that like-minded artists and friends have made of the acts of rebellion (Domino Records, 2020) songs.
"I like things to be organic. I didn't want to come up with a first album that had remixes by someone giant. I'm looking to build a solid career, one that makes sense from day one," she tells with the humility and innocence of someone still unaware of the talent and projection she treasures. One of the objectives of these remixes and edits is to adapt the most danceable tracks of the album to the club dance floor.
acts of rebellion is an LP of 10 songs, but it barely lasts 34 minutes. The shorter tracks are of a contemplative nature, beatless. In the rest of them, electronic sounds navigate between techno structures, downtempo rhythms and clashes from the most nostalgic electro. Ela Minus herself acknowledges that her obsession with synthesizers was born when she discovered the sounds of the 80s and 90s. As she herself states, "you can feel that later in the music".
Ela Minus went from playing drums in a rock band to deconstructing gadgets and hardware to designing and conducting her own orchestra. The first episode only predicts a career worthy of all our attention. Behind all that talent, there is Ela Minus, a nice and friendly girl from Bogotá who, with a cup of coffee in her hand, sits down in front of her computer, opens Zoom and dedicates 30 minutes of her day to us.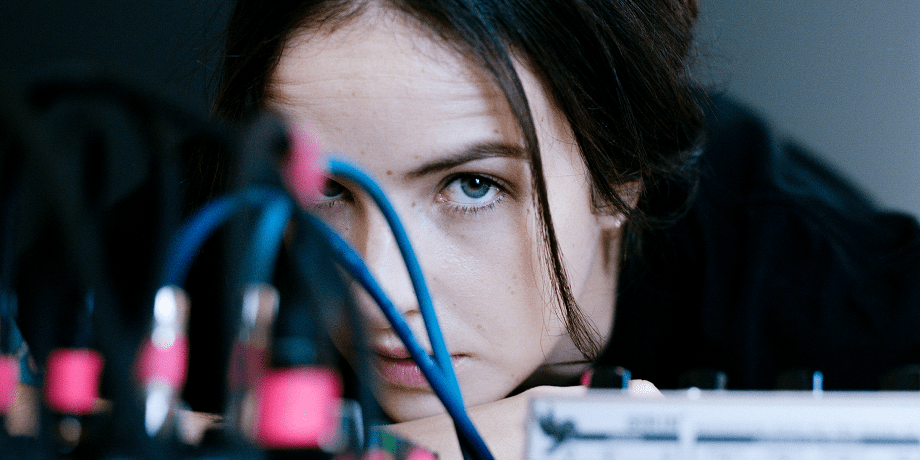 What do you mean by acts of rebellion?
On a practical level, the main act of rebellion was not to use computers to produce. I want to rebel against the standard electronic scene, where most producers use software and computers. On an inspirational level, an act that I seek to inspire from the record can be perceived in "megapunk". It is an act of rebellion against any force that is oppressing the subject who is singing or listening to the song.
What do you want to tell us with these 10 tracks?
Rather than saying something, I invite the listener to question him/herself and come to new conclusions that will predefine his or her life from this moment on. Let them think about what really makes them happy and about what they want to do in their lives. I seek to make the listener happier. If we make people happier, we will make better individuals to shape society. This is the way to change for the better on a social level.
Colombian, born and raised in Bogota, but trained in Boston first, and then New York, where you are now based. How much of each culture is in your music?
I believe that all that one is and all the experiences one accumulates are always reflected in what one does. Everything I am and have lived is in my music. My greatest purpose when writing music is to be totally honest. I wouldn't know what elements of my music identify with each culture or experience. I see it more as a global representation.
You once commented that, in your previous time as a drummer in rock bands, the fact that you were Colombian weighed much more heavily than now, doing electronic music.
Yes, that is very true. When I was a drummer, everyone was surprised that I didn't play Latin music and they even tried to hire me to play salsa or Latin at events. All this, simply because I was Colombian. Now nobody asks me why I don't do electronic cumbia, for example.
This is a great advantage from electronic music. No matter whether it has cradles like Chicago or Detroit and hubs like Berlin, it is a 100% global music concept. One can make electronic music from either Kenya, Australia or Norway.
Indeed. And that brings with it even greater challenges. How to make it sound unique when its creative techniques are so widespread? How to differentiate it from what anyone else in any corner of the world may be doing right now? It's a huge challenge, but a precious one at the same time.
How did Ela Minus start to get interested in electronic music and to relate to club music?
My relationship with this musical style stems from my earlier love for synthesizers. I had only heard rock and punk when records like Radiohead's In Rainbows came out. It blew my mind and that's when I started researching and listening to bands that used synthesizers. When I arrived at Berklee, the school where I studied jazz, I realized that I wanted to find my own scene, my own way of existing outside that school, since nobody listened to electronic music there, nor went to clubs. I moved to Boston, started going to clubs by myself, since my friends there didn't like it either, and started to establish a super personal relationship with the club culture and the act of going dancing alone. I fell in love with the anonymity of going alone and not knowing anyone.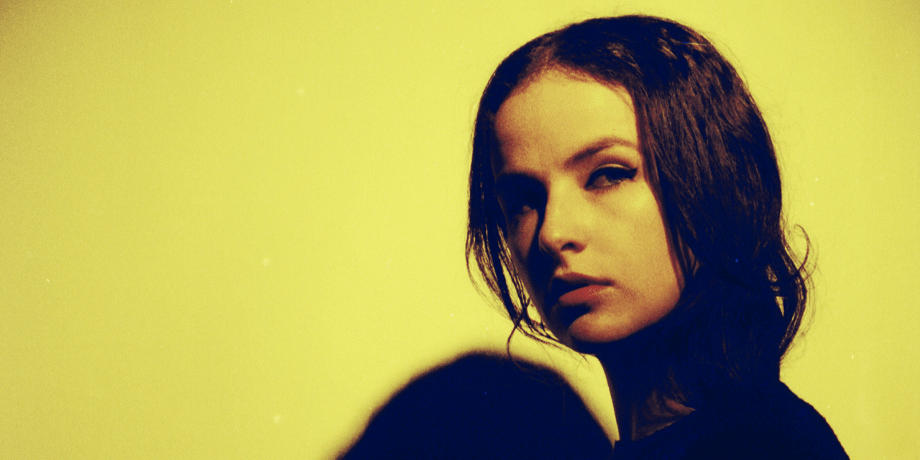 An anonymity that gives total freedom.
And that is priceless.
It's an album completely produced and recorded by you and includes your singing, your voice. Generally, in English, although in "el cielo no es de nadie", "dominique" and "tony" you use Spanish. Do you use one language or another for any reason?
The truth is that I don't mean to. It's random; my tunes are born out of improvisation.
In Europe, it is difficult to listen to electronic underground music in Spanish in nightclubs. Is it the same in South America?
It's just as complicated around the world, I'd say. Most people who do electronica on this side of the pond don't sing, so it's hard to find Spanish voices in electronic music. And that makes a difference. As much as it is electronic with more Latin rhythms, the fact that our language is not present weighs heavily.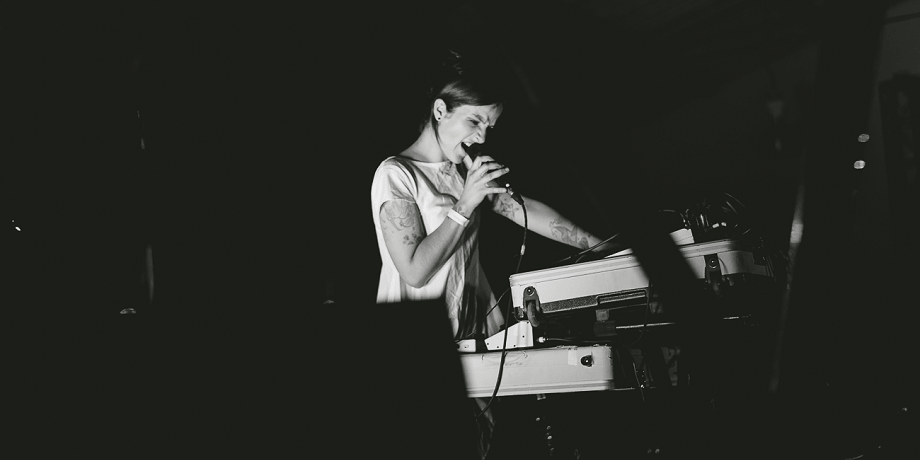 Spaniards and Latin Americans, when listening to music in Spanish, are also much more aware of the message contained in the music we listen to.
Yes, that's very interesting. We absolutely all tend to listen to music in English much more than in any other language. I have the impression that the ear tends towards English phonetics when it comes to music. We have to fight to change that or at least balance it a little more.
And it's not just Spanish. We really miss more electronic music also in French or German, not to mention much smaller languages.
Strongly agree. Many people ask me why I sing in English if I am Latin American. I always answer that I sing in both languages. But this leads me to think that most of the world's producers who are natives of non-English-speaking countries also tend towards music in English. Although, for some reason, we Latinos are more questioned about it.
acts of rebellion offers a very sensual techno sound, not too high bpm, clear and quite elegant, far from the rough stuff. "el cielo no es de nadie" reminds me a little of the sound of Paul Kalkbrenner.
I like Paul Kalkbrenner's music! No one has ever told me that my sound reminds me of his, but the truth is that, while you were saying it, I visualized it in my head and yes, it makes perfect sense.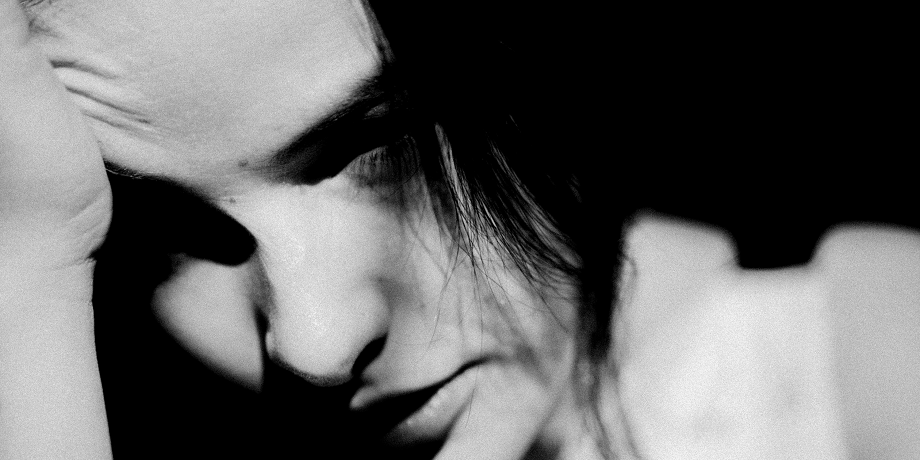 Are you inspired by specific artists and names or are you more of a free soul when it comes to creating?
I'm in the middle of it. I have to say that I listen to a lot of music. First, I am a music lover and then an artist. That is clear to me. I go to parties and concerts a lot and I love discovering artists. So everything I listen to, of course, has an influence on what I do afterwards. Especially when I listen to that older techno sound, influenced by synth-wave and the trends of the 80s and 90s in Belgium and the Netherlands, very lo-fi. But, at the same time, as I said at the beginning, I think that everything I am, what I eat, the conversations I have in my day to day… come out later in the music too.
You haven't told me any names yet… 😊
(laughs) I can give you a lot. From that sound I was telling you about, I remember now Palmbonen, Antenna, Fatima Yamaha… I also really like the Russian techno scene, with all that Trip Recordings has with new talents like Vladimir Dubyshkin – I love their covers, plain to one colour, neon style. I highly recommend you to listen to him. Well, I could go on and on and on about names all day long. (laughs)
Would you like to end up working with them?
Of course. And nothing makes me happier than to think of some of them remixing me. I already got three: DJ Python, Fort Romeau and Buttechno. And there are more to come.
Having remixers like Fort Romeau and Python in your first steps as a producer is not bad at all. How did it happen?
The approach was super natural. What I've done most so far is play live, especially in New York, which is where I live. In this way I have met many people through common friends and have established friendly relationships. I'm a big fan of Python and Fort Romeau. I met both of them and as soon as I offered them the remixes, they accepted. With remixes, I always look for two aspects. The first is to have a personal relationship with the remixer. I like things to be organic. I didn't want to come up with a first album that had remixes by someone giant. I seek to build a solid and organic artistic career, which makes sense from day one. And the second thing is that I want to get versions of my songs that I can mix in the DJ sets. I see it as something natural.
Actually, I was going to tell you that acts of rebellion songs are generally short for what we consider club electronic music. In fact, Pitchfork catalogues it as techno-pop. Besides, there are some tunes like "N19 5NF", "pocket piano", "let them have the internet" or "do whatever you want, all the time." which are purely ambient pieces. Even "Close", although that one has more beats. It seems to be an LP thought more for listening than for mixing in sessions. Would the remixes be the bridges that join those two environments?
Yes, exactly. Although I must also say that, when playing live, as I have all the machines with me, I am very flexible and I modify the structure to lengthen the tracks. I think of my live sets as DJ sets. I transition between tracks and try to get a DJ set-like result.
I understand. I was thinking more of an outside artist. Let's say, a DJ who is looking for new music to select and finds acts of rebellion. If (s)he wants to play those songs, (s)he will need the remixes.
As it is. That's where the remix pack that's coming out now comes in, which will also include extended mixes of the original tracks. This is more thought to give service to DJs in clubs.
That sounds good! Production, live performance, singing, recording… And, also, making some of your synthesizers yourself. In Remezcla, you spoke of your set-up as a "small synthesizer orchestra in which each piece is a musician and you are the conductor". Tell us how you work and how you got there.
The analogy with the orchestra is closely linked to my previous role as a drummer. I had been playing the drums all my life and in the end I came to experiment with them, visualizing them as a modular instrument. I thought that I could question it, modify it as I wanted and put together something new, with other elements. My approach to hardware was somewhat similar. I thought that they are modules and that I could modify them as I wanted. That's what I thought and that's what I did.
You were talking about a "visual representation of your music with your set-up". We are quite close to the concept of a complete artist…
(laughs) I don't know if I can or should say it, but it's undeniable that I'm touched that you see it that way. 😊
Does Ela Minus dream of something concrete when she looks into the future?
Wow… The truth is that I never think about that. I'm the typical friend with whom it's a nightmare to make plans. I'm not good at it, although I'm trying to improve that aspect… (laughs) although it's true that 2020 has taught us not to plan too much for the future. At any time, everything can change, so our main concern must be to be present. This brings me back to the first question of the interview: the acts of rebellion. The system and society forces us to plan our lives five, ten or even more years ahead, when the only thing that is truly real and palpable is being present every day, doing what we love to do. Going back to the question you asked me, and being honest, no, I don't have any dreams. I never think about it.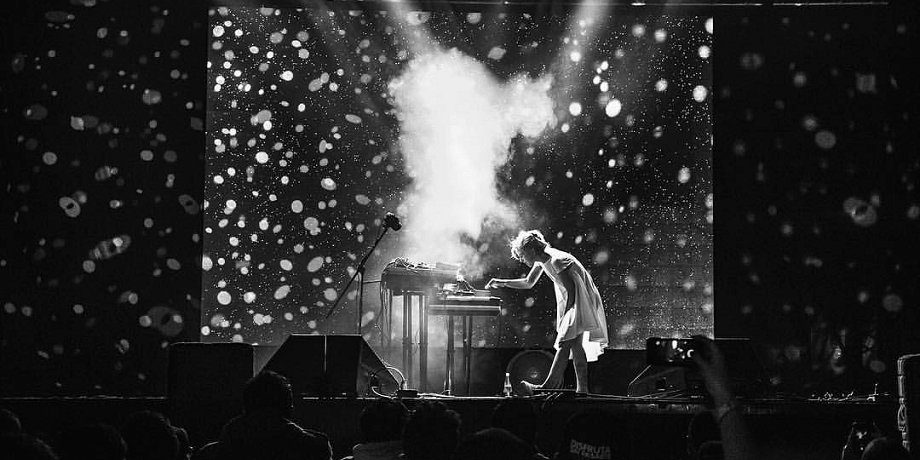 Can we go dancing during the pandemic?
I am all or nothing. Dealing with something as important as health and something as disjunctive as a virus, I think it's stupid not to be patient. What is happening is a disaster for everyone, but it is smarter to resist the temptation to do things halfway. We all know that after two hours of partying, everyone will forget about the pandemic. Actually, in my opinion, dancing safely in these times is a farce. It seems that the end is nearer and nearer, so I ask for patience and just dance at home with trustworthy friends.
There are people who defend that electronic music have always been born in illegal events: after-hours, raves…
I am the first to defend such rebellions. That's what my music is about. But to rebel against people's health, against something that affects us all? There, rebellion is an excuse. In reality, it's a purely egocentric and selfish act.
I agree. The great danger is that the consequences of going to an illegal party may not harm the person who does it, but third parties.
Exactly. It's very crazy to see how the way we behave changes depending on whether things affect us or the rest of us. I think that's why the pandemic has spread so much: we don't see the danger as something real and tangible for ourselves, and so we decide to take the risk without even knowing the consequences of our actions afterwards. It is very crazy… and very sad to see how we work. But we have to fight to change it. Let's be positive!
(Cover Image: © Teddy Fitzhugh)
31