Some say that Brussels has a "middle child syndrome" when being compared to electronic music meccas – London or Berlin, but for us, it's an absolute hotspot, as clubs like Fuse or Belgian techno queens, like Amelie Lens are taking it to a global level.

It might have been for some of the best beers in the world, or because you are a huge fan of atoms, or maybe you felt like you had to see the Manneken Pis in person to check if it was real. No matter what brought you to Brussels, you got a bingo on its vibrant nightlife scene
With many venues hosting local and international talents, Brussels will surprise you with a diversity of genres, venues and locations. So whether you're looking to dance the night away or just enjoy a few drinks with friends, Brussels has plenty of options to choose from.

Have a look at our top clubs (in alphabetical order, because we love them all ❤️) in Brussels and choose your night out!
Why you should go: Cosmopolitan and hype, Birdy claims itself as a «place to live» for all-night owls who want to party in a cozy and eclectic atmosphere. Located in Boulevard de Waterloo, Birdy is a hip place for classy and sophisticated night outs.
Atmosphere: Come here for a cocktail at the start of the evening or a glass of champagne after midnight. Chandeliers, feathers, and all-the-way sparkly, this club attracts those who search for that VIP feeling, paired with bottle service and urban music.
Music: Modern Commercial hits, Hip-hop, R&B and all kinds of urban music.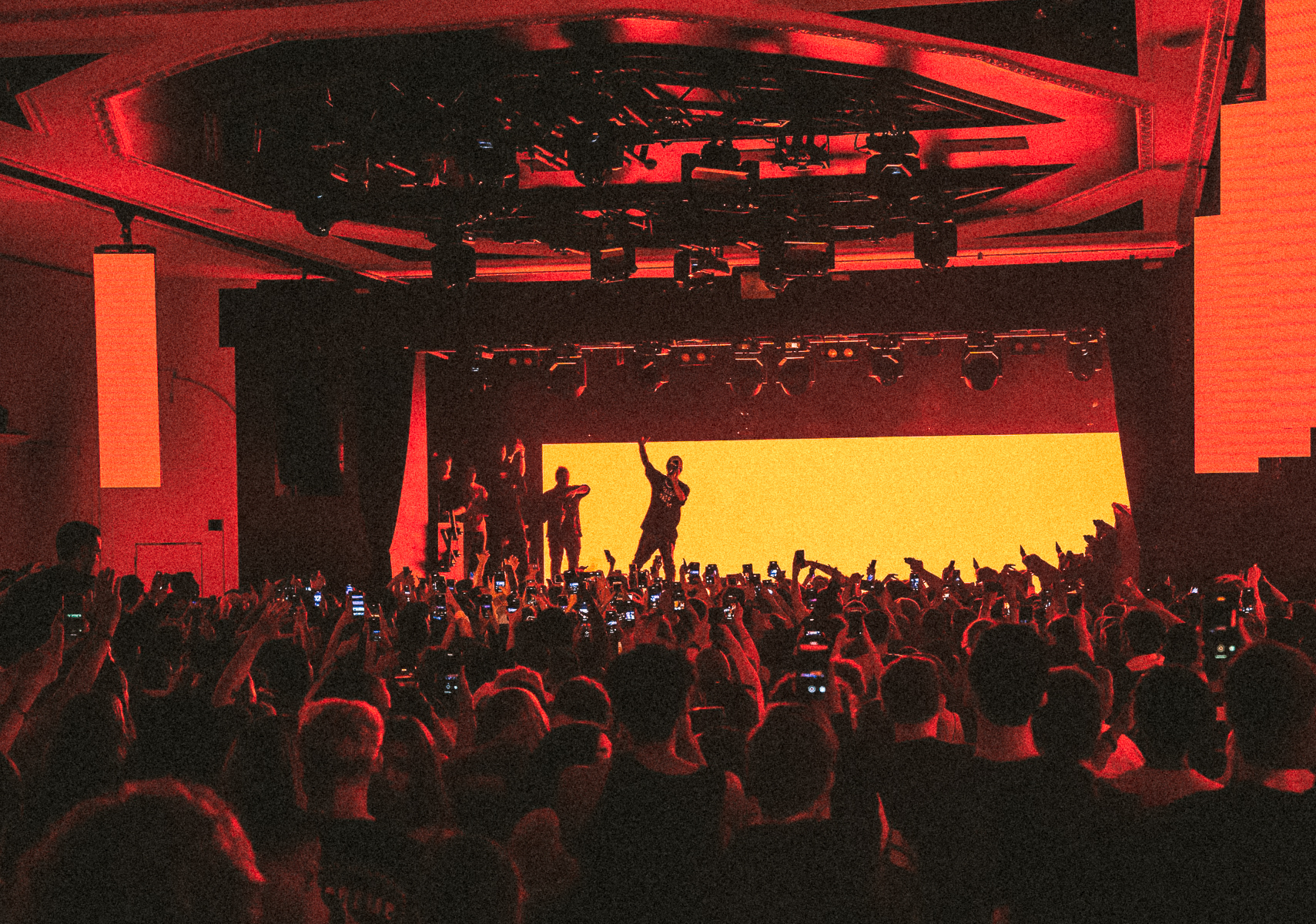 © Bloody Louis
Why you should go: The club sits at the central Brussels' cultural hub of Ixelles, and within five years managed to host the biggest names in the electronic music and hip hop scene.
Atmosphere: Signature red carpet floors and the famous main room which is packed regardless of who's playing. It is essentially Brussel's ultimate venue for a proper party night with drinks, and hip-hop and EDM tunes, for a young, beautiful & sweaty crowd. Get ready to give your best on the dancefloor, you'll have a competition.
Music: Bloody Louis rightfully takes a number one place when it comes to hip-hop or R&B parties in Brussels – be it a Migos or Travis Scott concert or an all-nighter with Martinez Brothers or Diplo – Bloody Luis is always good fun.
Recommendations: Get there early and make sure you have purchased your ticket ahead of time, as it's almost always sold out!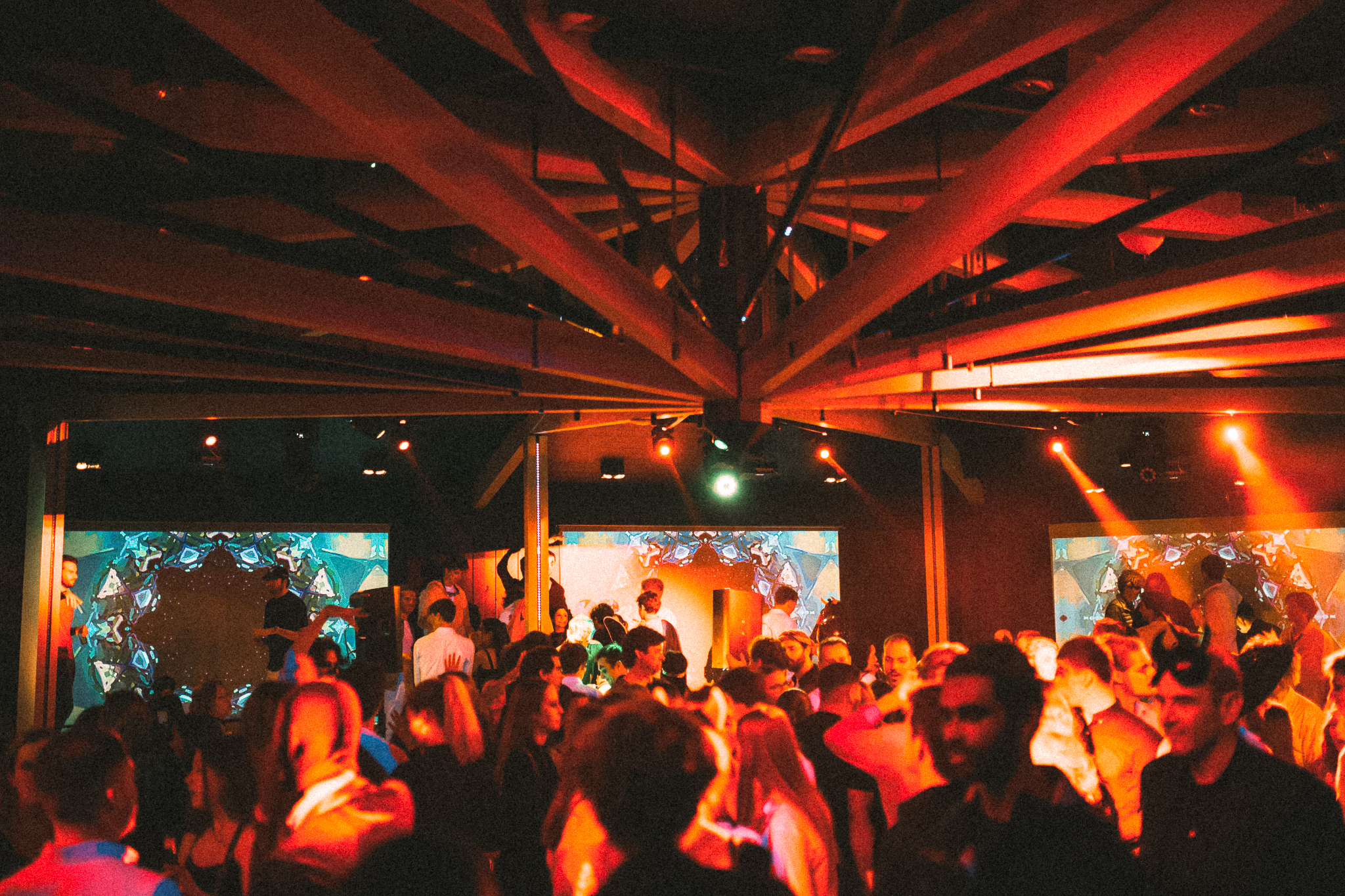 © C-12
Why you should go: C-12 is not just a nightclub, the collective calls it a multidisciplinary platform, a place where freedom, diversity, creativity, and alternative culture are protected from the restrictive and normative outside world. C-12 is all at once: a gallery, a space for concerts, art installations, club nights, and exhibitions.
Atmosphere: C12's unique space under the Brussels Central Station lives a double life: The Horta Gallery, which was originally intended to be a shopping mall works by day, and by night the entire place (with the famous C12 dancefloor room as its center) transforms into one of the trendiest clubs of the city. It's mid-size dancefloor with poles, visual and light installations, plus a serious Function One soundsystem makes it one of the best examples of Brussels's underground scene.
Music: Club's programming is diverse, fresh, and always top-notch. Their line ups are perfectly balanced between local techno talents and international acts like Marcel Dettmann, Omar S, Dr. Rubinstein. Needless to say that C12 's house and techno nights have raised the bar in the electronic music scene of Brussels, not to mention the famous Bénédiction party or 12-hour New Years' Eve raves.
Recommendations: This place is created at the intersection of music, arts, and underground culture. Leave your posh outfits for another night and come with an open mind – C12 won't disappoint.
Why you should go: Dyoukes is known to be Europe's biggest Afrobeats club, so if you are a fan of the genre – don't cross out that place from your party calendar.

Atmosphere: Main dancefloor and balconies, VIP areas, Jamaican Flags and unbeatable atmosphere. A perfect recipe for an urban nightclub in the heart of the city.

Music: Dyoukes serves it all: from R&B, Hip Hop to Afrobeat – the trendiest hits on the dancefloor are guaranteed.

Recommendations: Keep an eye out for Afrobeats best artists and book VIP tickets in advance.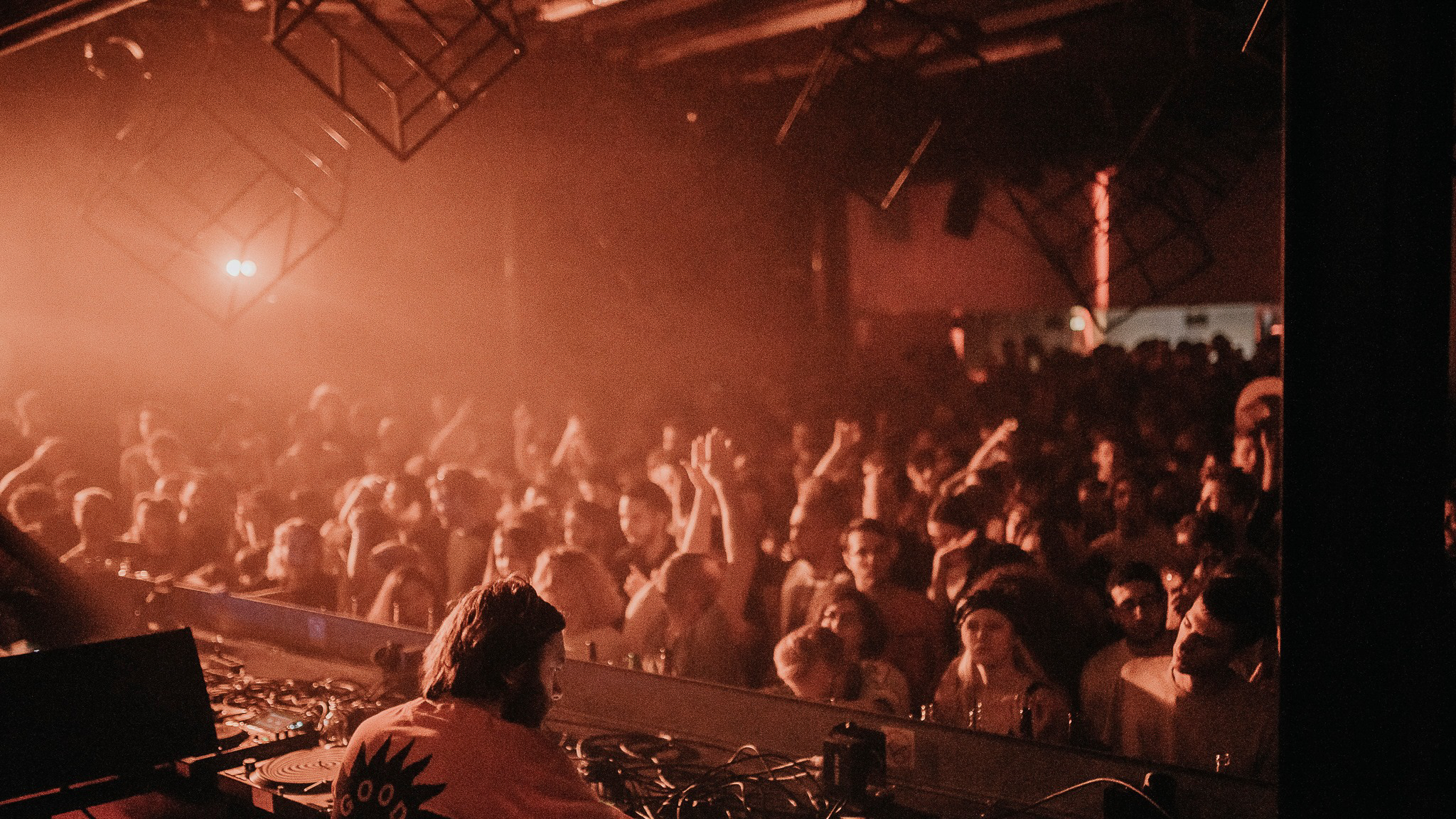 © Fuse
Why you should go: Fuse has been pioneering the electronic music scene since 90s, rightfully being called the biggest techno club and longest-running electronic music institutions in Belgium. This is, arguably, the first techno club that put Brussels on the world map of electronic music.
Atmosphere: As you enter the venue through the old cinema lobby, down a double staircase, and into the huge main room. A 360-degree neon-lit bar sits in the center and three short steps lead to a colossal dancefloor. This is where you'll be blown away by main acts, like Robert Hood or Car Craig. The second room upstairs hosts label showcases and gives more of a local, intimate vibe, where the crowd shares their passion for techno regardless the looks and styles.
Music: Historically Fuse's programming has grown around one genre – techno. However, over the years they have diversified their musical direction, bringing the best of both worlds – global techno and house music superstars, as well as nurturing local talents.
From one weekend to another in the main room, you can catch such techno-heavyweights as Ben Sims, Jeff Mills, Agents of Time, Anna to Job Jobse and Jayda G.
If what we wrote above sounds like a dream to you, check out their summer festival XRDS Festival.

Recommendations: Get your tickets, put your Dr. Martens on and head there, regardless of what day of the weekend it is. Fuse is the venue to be if you call yourself a raver.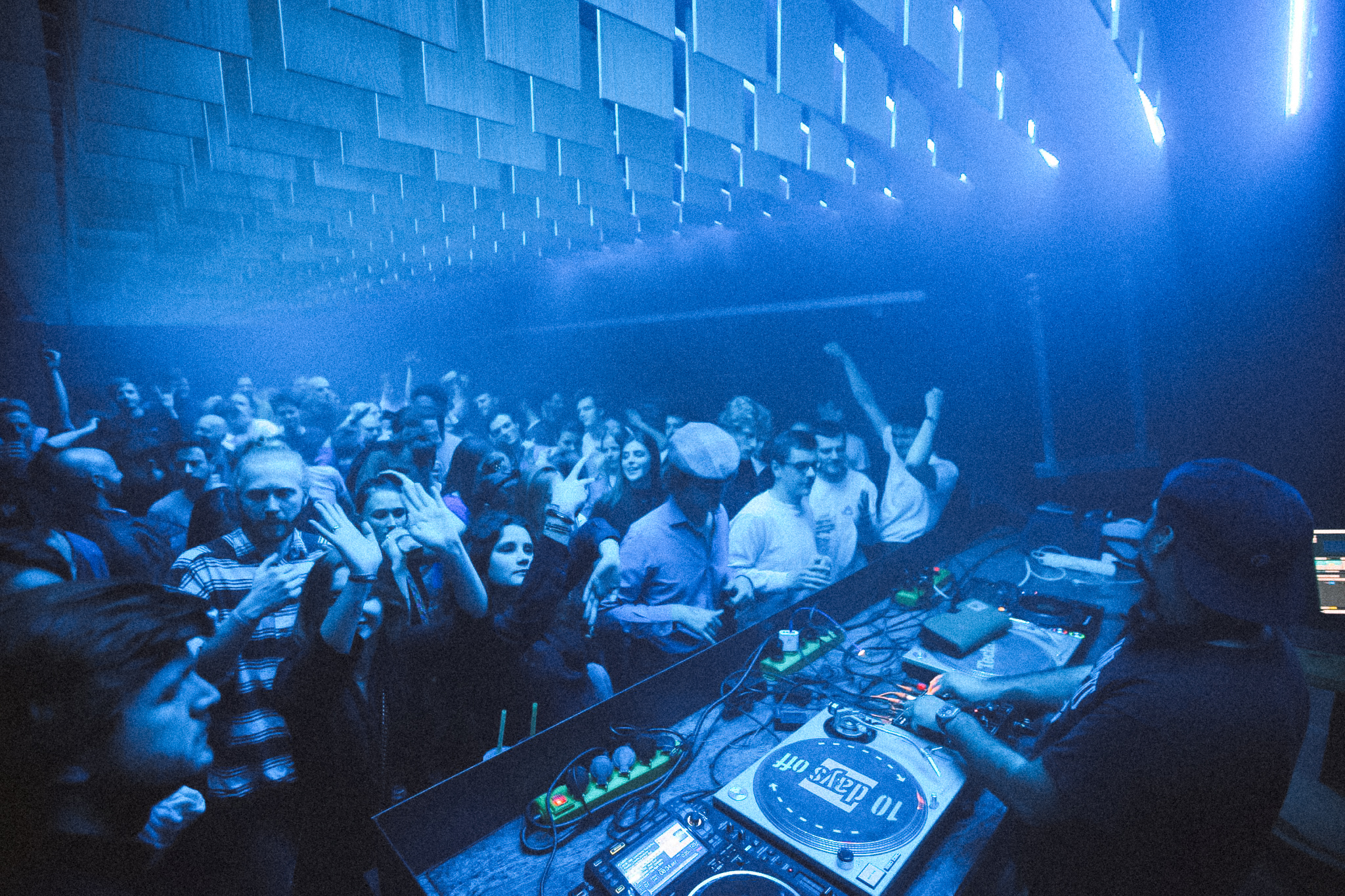 © La Cabane
Why you should go: Located in Watermael Boisfort La Cabane feels like a rave soirée, not less. Created by Play Label Records, it's a 300-capacity venue that combines a club, bar and even homemade vinyl library.
Atmosphere: A club divided into 3 spaces with an intimate dance floor with tailor-made soudsystem, a heated terrace and a cocktail bar. The entire club's ceiling is covered with cutted oak layers, each of which serves as a reflection surface and reveals the lights.
Music: La Cabane cultivates the sophisticated taste of it's crowd, consistently bringing the finest selectors and tastemakers from all across the globe. Techno, House, Disco – their approach to booking is creative, coherently traversing several genres in one night. Roi Perez, Chaos In The CBD, Chez Damier, Dj Boring – one of the few, that stood behind the decks there.
Recommendations: The club encourages party people to come with eco-friendly transportation, so take lime, taxi, or public transport, show the receipt and get a free beer, shot or shot drink!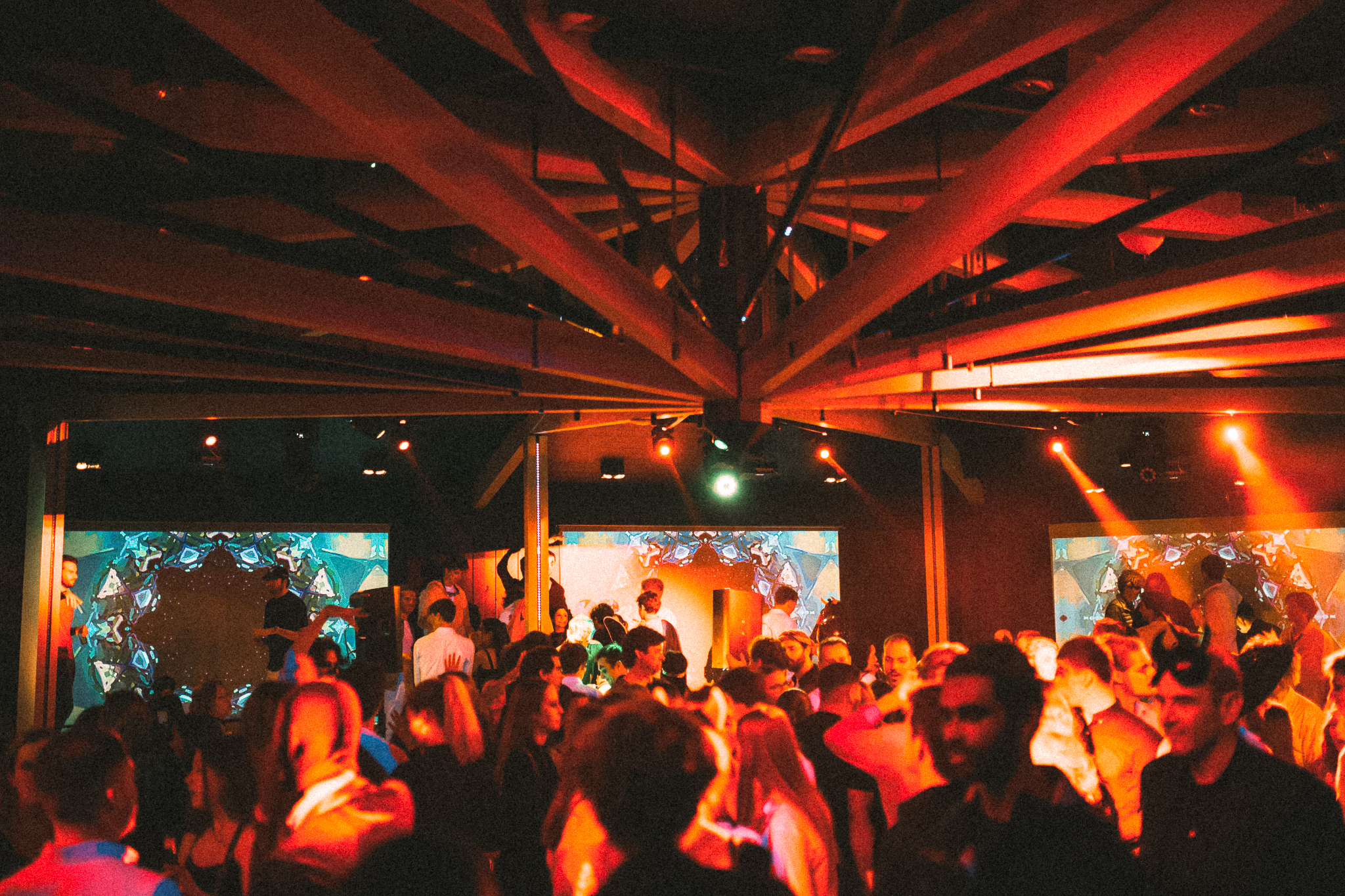 © Le Jeux d'Hiver
Why you should go: 'Jeux d'Hiver' is a restaurant, bar and club located in the well-known 'Bois de la Cambre. Their signature events like "Thursday Afterworks" and "Wave" attract fun and sophisticated crowd for a night out in the middle of a forest, literally.
Atmosphere: Les Jeux d'Hiver offers multiple spaces – Salon, BoMA, Terrasse, Restaurant, Patio and many more. Three sound systems, a harp, and ultra-contemporary decoration makes it a perfect spot for all kinds of events and night outs.
Music: Club performances by a variety of artists, ranging from up-and-coming local talents to internationally renowned DJs in electronic music.
Recommendations: Over the years Jeux D'Hiver has built up quite a reputation for being hard to get in. Minimum age – 20. The dress code is Casual-smart.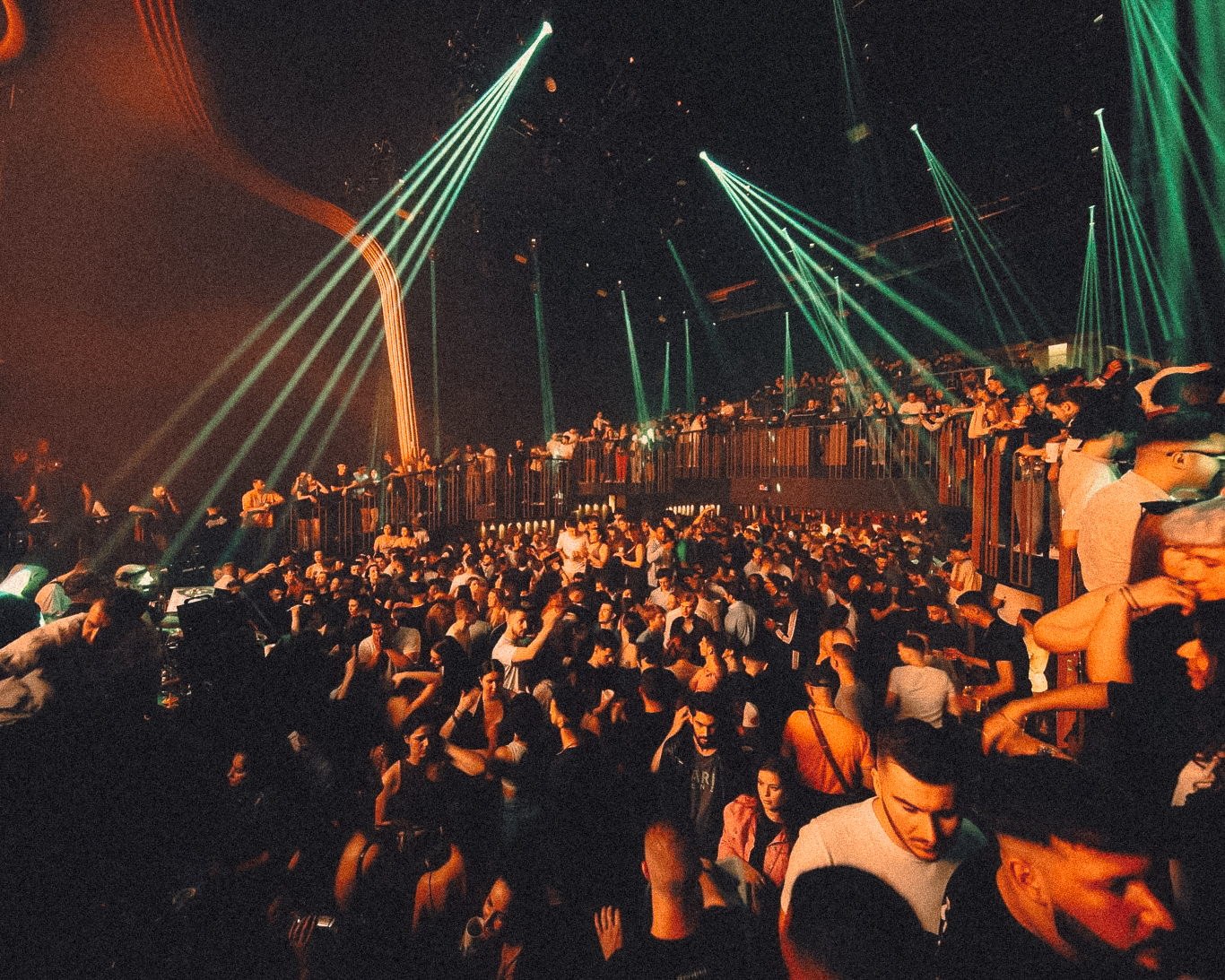 © Mirano
Why you should go: The "Ciné Mirano" cinema opened its doors in 1934 and was transformed into a nightclub in 1981. After a major makeover in 2019 the club became one of the city's hotspots for clubbing.
Atmosphere: Old-time nightclub meets Cinema. Mirano is well known by its spectacular interior, brand-new sound system and exceptional acoustics. Main dancefloor and balconies – a heritage of cinema space gives s special touch to the whole clubbing experience. VIP with bottle service or the main dancefloor – a night in Mirano is always a good idea.
Music: With a mix of live concerts, acts and a revolving dance floor it is impossible to get bored here. Mirano's Friday programming plans meet electronic music tastes by introducing the Reflect (techno), Soulcity (disco/house), MIND (downtempo founded by Hangar) concepts, Saturdays are reserved for urban, hip hop, and urban concepts.
Recommendations: Dress up nicely, check their Mirano's weekend programming, and be ready to live your best night.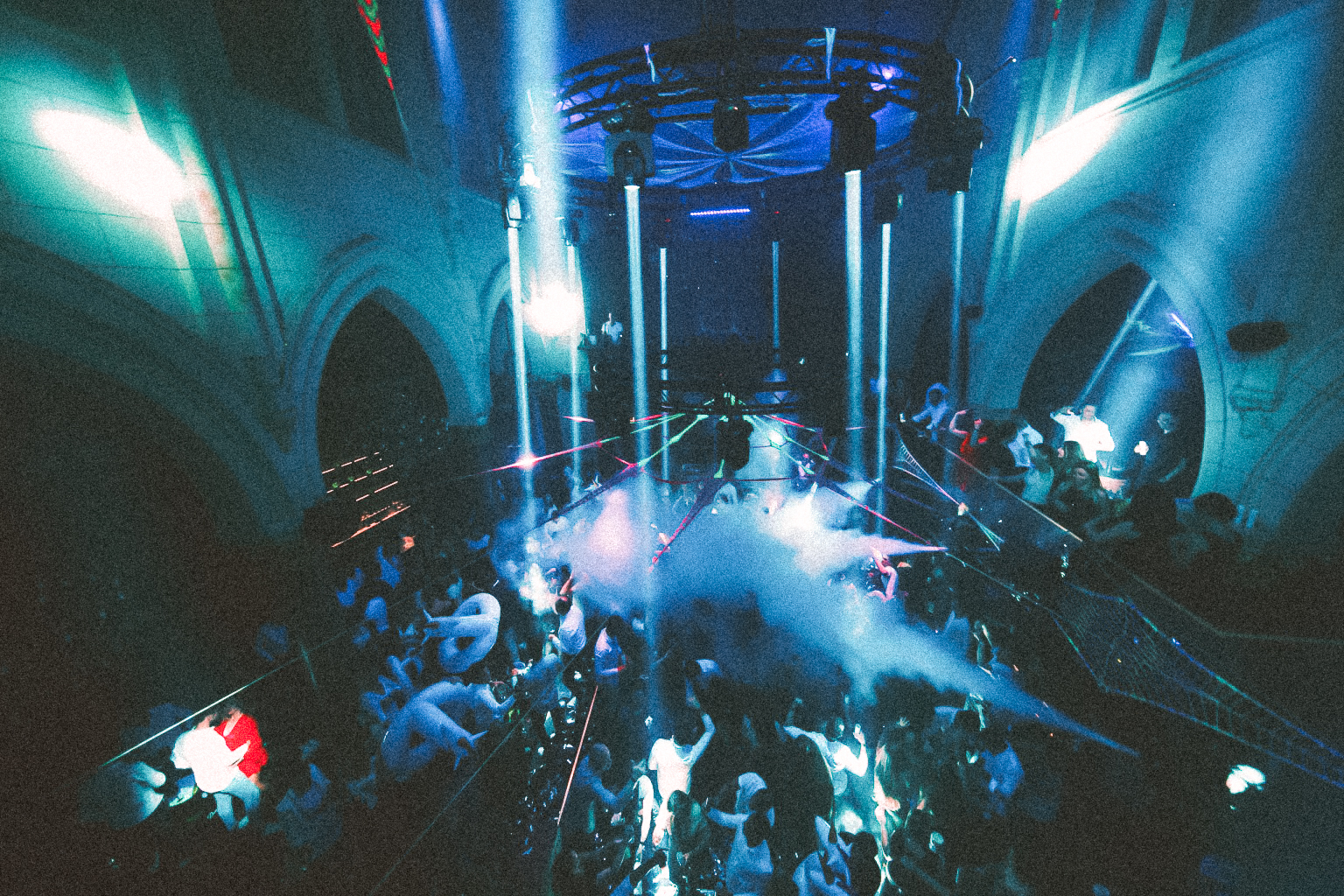 © Spirito
Why you should go: Commonly known as one of the most beautiful nightclubs in the country, Spirito has a lot to offer when it comes to the ultimate clubbing experience, starting with its location – we are talking rave in the building of an Anglican Church. Yes, church! The name speaks for itself – this is indeed a spiritual center of techno, house, and all genres of electronic music in Brussels, located in the bohemian Ixelles neighborhood.
Atmosphere: Now, picture gothic warheads, high ceilings with chandeliers and triumphal arches, two floors, VIP areas, visuals, and a serious sound system…that's rights, a night in Spirito is an experience you will get hooked on the moment you step your foot in. This most beautiful club in Belgium (read – world) is a perfect combination of intimate partying and a mid-size clubbing experience.

Music: Spirito is a temple for every kind of music-lover: you can get your dose of a killer-techno rave one weekend, and lose yourself with a house-infused party the other. Check out Spirito's signature DISCOCO or HER with all-female lineups paries – these nights will not leave you disappointed. Sunday's residency "On Sunday" run by everyone's local favorite Lexx has been a stable of the capital for years bringing nothing but the best in international house and techno artists.
Recommendations: Dress up nicely and be creative, as this place is calling for an extra look (and attitude). Should you be in Brussels on Halloween – Spirito's Day infamous "Day of the Dead" celebration will make you reconsider the term "sin".

---
We dedicate this article to the best clubs, s but it would not be complete without with out mentioning a few major Brussels event organizers that do events all over the city- so keep an eye our for them! Klub Vertige, Hangar, Tendy Belgium, the guys at Voodoo Village are cooking up a big residency with their side project The Yard.
38