Controversies, provocations, risky artistic bets, unpredictable shows… and a lot, a lot of bad words around. We criticised them a lot, and, in the end, we always end up the same, giving thanks to the best festival in the world. In our preview, we already warned that Sónar was facing one of its most difficult editions. How was it? Well, as always: it was outstanding.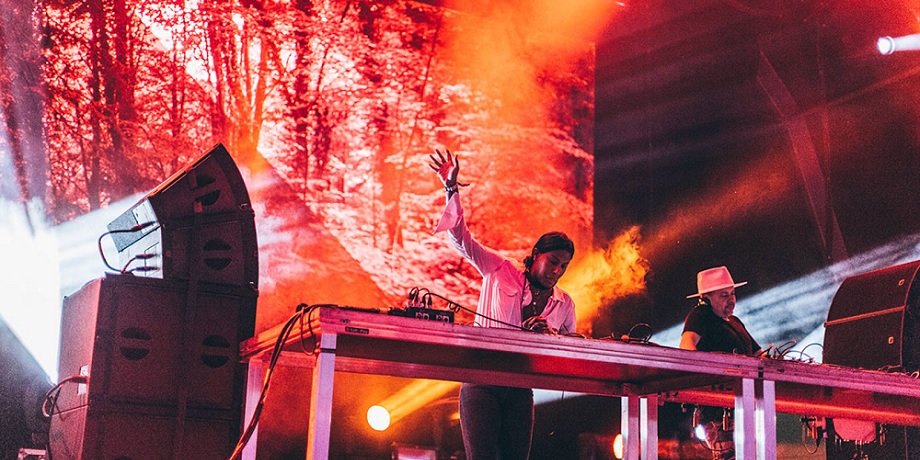 When Amelie Lens, Dixon and Louie Vega & Honey Dijon finished their sets (it was 7 am on Sunday morning at the Fira Gran Via in L'Hospitalet), I had some guilty feeling in my body. Something inside me told me that I hadn't been fair to Sónar. We hadn't treated the festival as it deserves. But let's start the story from the beginning.
The "not advanced music festival"
Wednesday, June 19th. 12 noon. Antigua Fábrica Estrella Damm. Barcelona. Press conference for the official presentation of Sónar and Sónar+D 2019. We arrived with the desire of some battle. Bad Gyal, star of the By Day programme. Bad Bunny, the protagonist in the By Night. With him, an A$AP Rocky that (fairly or unfairly) ended up missing the appointment for being imprisoned in Sweden after a street fight. This is not the artistic avant-garde that has always accompanied the festival. The question was in the air: "Sónar, what happened to you?"
On the other hand, the most critical ones had been pointing out to the organizers for months for not having blocked the dates in time. The famous textile fair would overtake us. Sónar would have to move to July. "It will be hotter", "there will be two OFF Weeks", "many artists will already have those dates booked", etc., etc., etc. Sónar was constantly hit in the media and the industry. For months. Non-stop.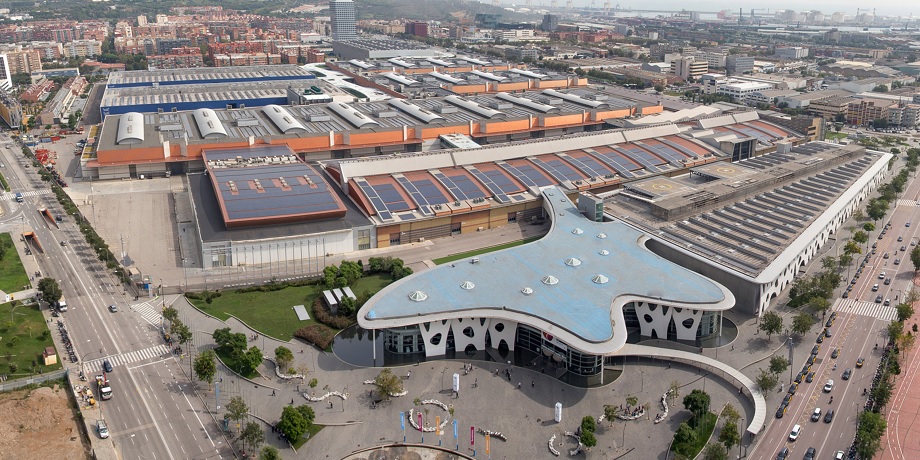 It was on Wednesday at noon. We were precisely in the same week that would have hosted the festival in any other year. The sun had no compassion. Barcelona was unbreathable (in the end, the change of date was even good in that sense). At the press conference, Enric Palau, the festival's booking director, pointed out that reggaeton had been played in Sónar for years. Specifically, since Diplo played Daddy Yankee's "La Gasolina" in 2006 or since Calle 13 were also headliners shortly later.
I've been looking at Sónar's communication on its social networks for all the previous months. And I was attentive during the presentation. Not once were the words "advanced music festival" mentioned. Not once. That terminology has characterized Sónar for 25 years, but it's no longer used. And we asked why. "When talking about technological development applied to performance, and about artificial intelligence and new scenic trends, it is taken for granted that all this encompasses a concept of music advanced to its time", was the answer. We bought it, but the slogan of a festival doesn't stop being used just like that, without a reason. Was Sónar acknowledging that it has lost a certain focus?
The directors had everything under control
Sergi Caballero and Enric Palau have been organising the most influential electronic music festival in the world for 26 years. If there is one thing they know, it's to direct the proposals and, in a certain way, to guide the tastes of the audience. It's obvious that they also face unpredicted problems. The change of date was the most serious one, and it seems that the only consequence has been the loss of 5,000 attendees, going from 126,000 to 121,000. It's not a massive problem, at the end of the day.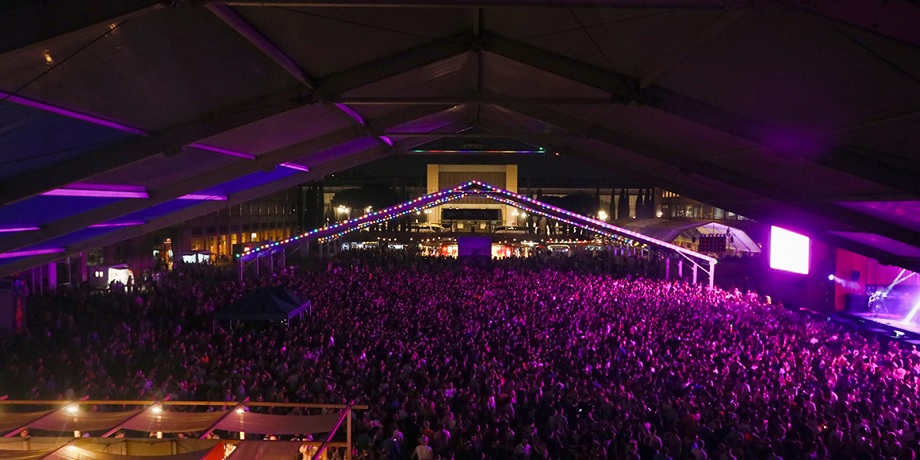 The rest was under control. Absolutely under control. Also, the commitment to urban music. It's not a whim, but the faithful representation of a tangible and real movement in society. A movement of high relevance and much influence in the rest of alternative genres. As I signed in the festival review, "Sónar does nothing more than show a reality, be faithful to it and play the role of a window to the world". Isn't that its ultimate mission?
For all these reasons, the festival opted for a triumphal entrance on horseback by Cecilio G, a guy who also knows well what it means to be in jail. Provocation? Indifference? In the end, what difference does it make? If it wasn't due to the socials, I wouldn't have even noticed it.
26th electronic recital by Sónar
I wouldn't have noticed it because, my dear friends, Sónar (and I can say this full of happiness) is still the same Sónar who has been making Barcelona falling in love with it for 26 years. Sónar, friends, is still our Sónar. Opening doors to new styles, new trends, new audiences, but caring and pampering those who, for years, continue to find in this event our greatest source of inspiration.
I can't deny it. We went to Sónar still with Bad Gyal, Cecilio G and Bad Bunny in mind. And, without realizing it, we were already dancing to the amazing live show presented by Dengue Dengue Dengue. From that moment, we started to break our brains. Daito Manabe's and Kamitani Lab's union or Fennesz's live show at the Cómplex, Shiva Feshareki's, Afrodeutsche's or Slikback's sonorous dementias at the XS, Leon Vynehall's or Daphni's parties at the Village, and Arca's complete madness with "Sal de mi cuerpo" at the Hall made our Thursday.
We left the Fira Montjuïc exhausted, overwhelmed, impressed by everything we had seen. And it was just the opening day. That had just begun, and we were already beginning to ask ourselves: "Have we really doubted Sónar all this time?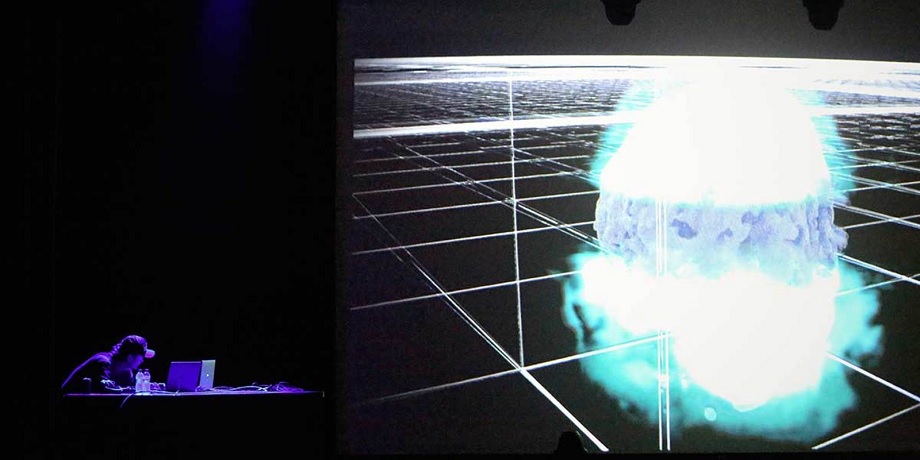 From then on, everything improved. On Friday, DJ Krush and Maya Jane Coles gave us legendary sessions at the Village. Ylia and Lorenzo Senni made Dôme become the most advanced level music room in the world. Mans O and Holly Herndon broke new performative barriers at the Hall. Bruce Brubaker and Max Cooper made magic at the Cómplex. And Aleesha, Muqata'a and Virgen Maria broke all the schemes at the XS.
On Saturday, LYZZA held an early rave at the Village, before Red Axes and Erol Alkan rocked it in style. We almost didn't hear about Bad Gyal, as a German girl named Perel (we've already talked about her) was bringing the Dôme as close to heaven as possible. The beauty of Kelly Moran's music paying homage to John Cage's teachings at the Cómplex or the avant-garde Hall marathon with Nicola Cruz, Actress and Max Cooper (who repeated) were almost unnecessary. That was a recital.
At night… Bad what?
We didn't even remember that Bad Bunny was singing. Attending 3 shows like Caterina Barbieri's, Deena Abdelwahed's and Neon Chambers' (Kangding Ray and Sigha's union) ones running was something worthy of a Berlin Atonal or an Unsound. With that, one could sleep happily. But then, HAAi's revolutionary rave was joined with Paul Kalkbrenner's journey to the past and the great closing with Dixon (you know, the best DJ of all time for the one who writes here).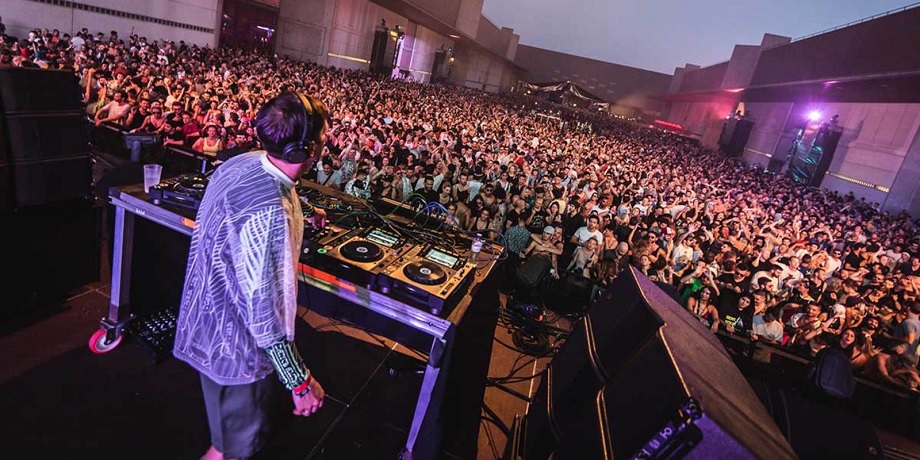 The night before didn't have much to envy either. DJ Koze's embarrassing closing didn't tarnish a scandalous itinerary with Tutu, Acid Arab, Murlo, DJ Seinfeld, Underworld, Mall Grab, a little bit of Disclosure, an epic and fully dark Four Tet live and a brand new b2b with Palms Trax and Peggy Gou. If this were a Dekmantel day, nobody would be shocked. But it was Sónar, the so-called "Sónar of reggaeton and trap".
Forgive us, Sonar, we didn't know what we were saying
That's why, Sónar, I publicly apologize. Forgive me for having doubted you, your principles, your tastes, your artistic curatorship. I'm sorry for thinking that you surrendered to less elaborated proposals. Sorry for thinking that you had left the avant-garde aside. That you had forgotten your revolutionary origins. I'm sorry for believing that you were no longer going to be our festival, the festival in which, year after year, I reunite with everyone. Forgive me for believing that the OFF movement had won you the battle.
Dear friends, Sónar is still Sónar. And we'll continue to be faithful to it. Because in 26 years, Sónar hasn't failed yet. Not once. Not a single year. And if it hasn't done it in 2019, with all the problems and all the criticisms it's received and all the risks it's taken, I don't think it'll ever do it again. No, friends, Sónar won't fail. Let us not fail either. Sorry to doubt you, Sónar, and thank you for putting up with us one more year. See you in June (yes, June) 2020.
SÓNAR 2019: 10 KEY PERFORMANCES
(Cover Image: © Phlame)
0