It all started in Dortmund, where Juliet Sikora has lived since she was 3 years old. Juliet is a tech-house and deep house DJ, selector and producer. Groove is her flag, but she always tries to give a personal touch to her music, a touch of elegance, of subtlety. Juliet's music moves away from easy drops and strident percussions. So does all the music released on Kittball Records. We are talking about one of the most successful tech-house and deep house labels of the last decade, leading the charts of platforms like Beatport along with other big brands like Hot Creations, Get Physical or Deeperfect. Juliet runs the label alongside Tube & Berger, a reference duo in the tech scene since the early 2000s. Together, they have conquered some of the best European clubs, such as the English Egg, the Belgian Labyrinth, the Paris Rex or the Germans Mayday and Parookaville. And, of course, they are regulars at big and unmissable events like ADE in Amsterdam or the OFF Week in Barcelona.
Hi, Juliet. Maybe this is a weird question, but, tell us: who are you?
I hope they're all that easy! (laughs) My name is Juliet Sikora, and I'm a very happy, of course good looking (laughs), and a musically housie and groovy DJ with 20 years of experience.
You were born in Poland, but I guess you feel more German…
You're doing well… I was born at Groβ Strehlitz, which, although it has a German name, belongs to Poland. However, I moved to Dortmund being 3 years old and I'm still here. It's not the prettiest city in the world, but people are honest. That's what I like here. And BVB, of course!
We can consider yourself German, then.
I'd say so, yes.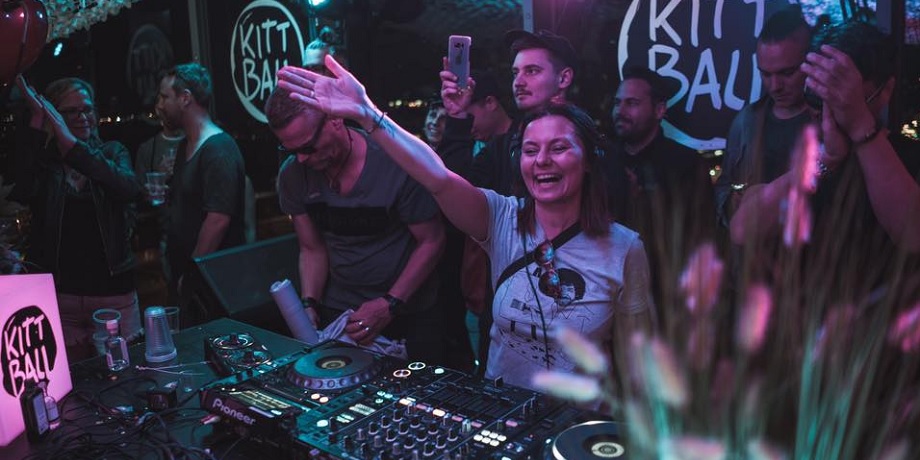 Tell us about the scene in Dortmund.
We have a very changing but interesting clubbing scene. I have my own parties here for years, and they use to work pretty well.
Tube & Berger created Kittball Records in 2006… and then they went for you.
That's it. It was in 2009 when they headhunted me and offered me to be the co-owner of the label.
That's how all started?
Not really. It all started in 2004. I was driving on the highway, back home after visiting my boyfriend. Mr Berger called me and said they were interested in working with me. They asked me if I was a singer! I told them: "No, I'm a DJ, let's produce together." That's how "Together Now" was born, the track it all started with. Years later, I was told that Berger called me because he had fallen in love with one of my press kit pics. (laughs)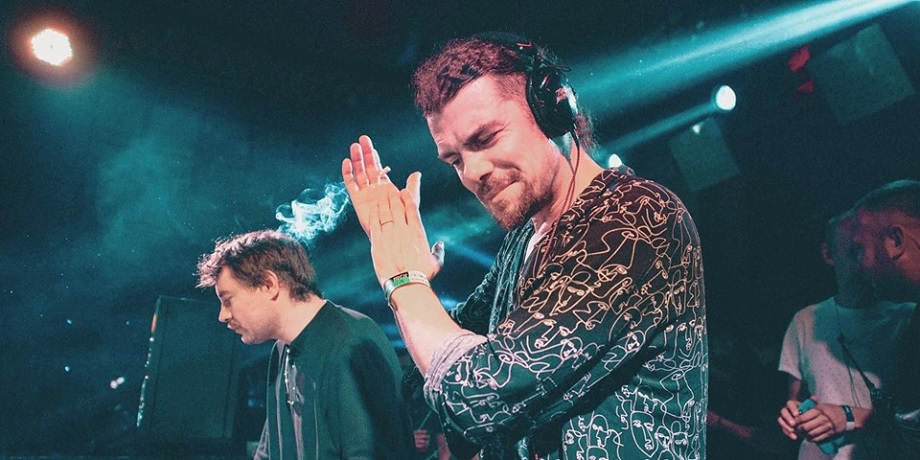 Can't believe it! And now, friends…
Yes, now we are brothers and sister. All Kittball is like a family. The guys live in Solingen, 60 km away from Dortmund, so everyone is taking care of everyone here.
Kittball Records: how does it sound?
We started as a tech-house and deep house label until 2013/2014. We led Beatport sales in those genres. Then, deep house wasn't attractive for the audience anymore, so we decided to change to new sounds and directions. After some doubts, we found our spot in more housie and groovy sounds. Actually, we release all the music we receive and we like, but it's good to have a defined style.
Is it? What are the benefits of defining an accurate style?
Think about this: I get a lot of demos every day that have nothing to do with our style. Imagine what it would be like if we didn't have an accurate style!
Why Kittball and not another label? What makes you different?
We have a group of artists which we work very close to. For a label, it's very important to have an inner circle to work. Also, we do a lot of different things: showcases, rooftop parties… We don't just release music!
Paji, Purple Disco Machine, Return of the Jaded, Timo Maas, Ida Engberg, Ante Perry, Jay Lumen, Teenage Mutants, Turntablerocker… The list of artists who have published in Kittball is a bit awesome…
If the label is good, the artists come alone. It's just a fruit you collect after your good job.
In an old interview, Tube & Berger said it's quite easy to release music on your label: "Produce great music and be a nice person", they said. I guess it's not only about that…
To be honest, the easiest way to release on Kittball is to get a personal relationship with someone of us (either with Tube & Berger, either with me). Look: right now, I have 711 demo emails which I have to listen to. Imagine… It's easier to come to a gig where I play, have a good time together, ask me for my personal email address, and start a relationship.
711 demos… Will you listen to them all?
Of course not! I have a guy who puts the filter. What I do is to listen personally to all the demos people I know send to me. Sometimes, I need 1 or even 2 weeks, especially in the summer season, but I always do it.
You just remixed Claptone's "Alone", getting super good feedback by labels such as Relief, Cajual and Mother Recordings. Even Pete Tong played it on his BBC Radio 1 show. You must be happy…
Look, I cried the first time Pete Tong played one of my tracks in his show.
When was that?
In 2013. The track was "Set It Off".
How has your sound evolved since then?
I started producing in 2011, more or less. And every year you get better, of course. I must say that, with Kittball, I don't have so much time. When I focus more on production is in winter, especially in January and February. It's when we the DJs have more vacations. As for my sound, I'd say it's nearly the same I used to produce when I started. I always try to update it with the sound I think is "in" and focused on the market, but my thing is house and tech-house and I don't think it's changed much in these years. I was one of those weird DJs who played tech-house when everybody was playing techno.
How many tracks have you released in these years?
I'd say more than 20 easily.
Is there any special one?
Of course. "Larrys Garage" is my favourite one, especially because of its message. When I listen to it, I feel there's something special there. I also have that feeling with "What Did I Tell Ya", a track I produced together with Return of the Jaded. Sometimes, you feel like it's a huge track. With these two, I had goosebumps in the studio.
You produced "Larrys Garage" in just 4 days. I guess it's not the usual pace…
Normally, I need one week, because I'm not from Monday to Friday in the studio. I prefer to produce slowly. And sometimes you face big disappointments… It happened to me with "Fuck, Marry, Kill", for example. I spent a lot of time, and it was never huge on Beatport.
Are you working on new music now?
I have too many ideas in mind and not enough time to work on them! I want house music, that's for sure! I have to finish some tracks, and then to find a label to release them.
To find a label?
Of course! On Kittball, I'm already releasing music with Tube & Berger. I need to broaden my audience using other labels. And also, I think this is going to be too housie for Kittball.
What are you using to produce music?
I have a TR8 and Ableton with a lot of plugins. I don't need much more. Ableton is so easy to use.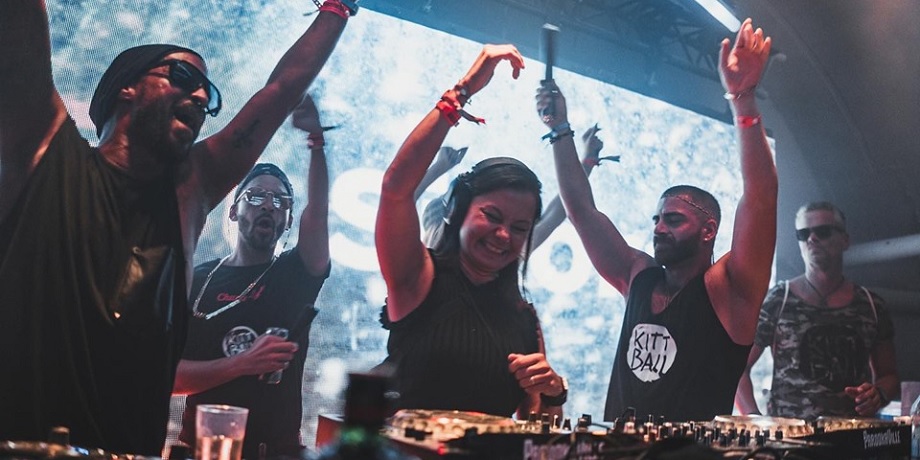 Is there any sound or instrument that characterizes you?
The piano, no doubt. I love the piano, and I'm happy it's back to electronic music. House music is back, and this means pianos are back.
And what are you using to deejay?
I use a Pioneer RMX-500, which is the smaller version of the RMX-1000. It's a bit tricky to use it because it's not so accurate, but it's cheaper. (laughs)
Do you play different styles depending on the place and the time, or do you like to play always the same style?
I change a lot. I go with the flow. I try to feel the audience, to absorb the energy on the dancefloor, and to adapt myself to it.
If I asked you "do you remember that amazing gig?" you'd say…
Last year at Sisyphos (Berlin). It was my 5th gig that weekend. I had no sleep, and I had to play for 4 hours. I received a lot of energy, that I couldn't stop. It was a night to remember.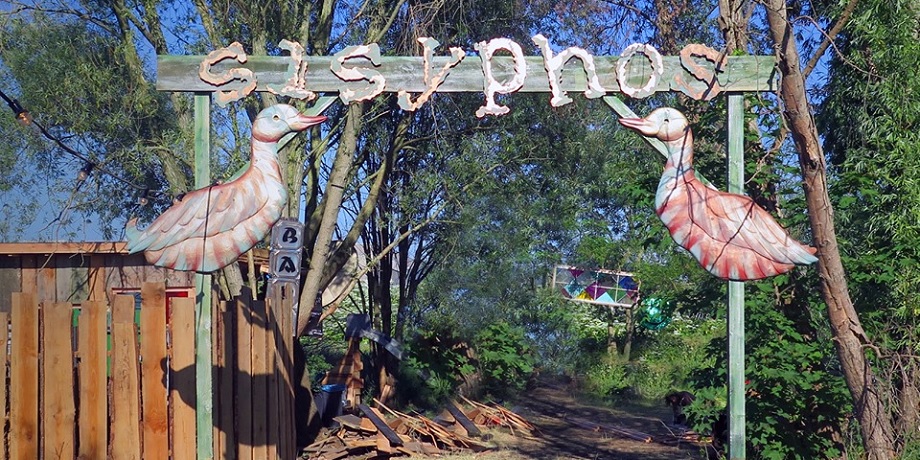 Who are your inspirations?
Carl Cox. A unique reference for all DJs.
Can you peach me 3 bomb tracks you use to play in your sets?
Let's go. "Bang" by ZDS, "You're Everything (Rogue D Remix)" by Javi Bora and Huxley, and "Tomorrow's World" by Secondcity.
We haven't talked about Jean-Michel Jarre yet…
(laughs) How do you know that?! It was an old cassette of my dad. I had a record player, so I played it and… voilà, there we have my first contact with electronic music. I was 3 years old.
A cassette… Such golden times!
Listen, 2 months ago, I found old cassettes I recorded from the radio when I was a kid. They are old mixes (record & stop) that I recorded when my favourite tracks sounded on the radio. You can imagine… Such a treasure!
You said one day: "There's something wrong if the DJ doesn't dance." I hope you dance pretty well…
Last weekend I stand on the DJ booth and started to dance while Tube & Berger were playing. I was a bit drunk, of course… (laughs)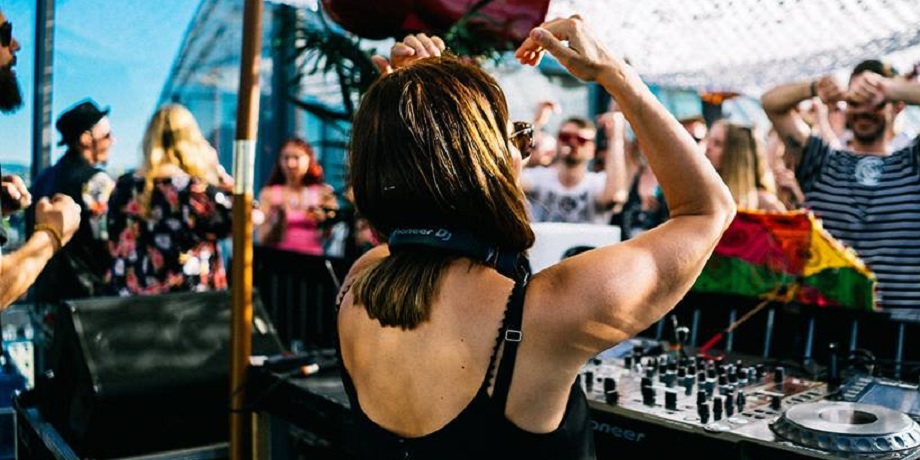 Is there something you always do before you play?
If I have the time, I always arrive at the club 1 hour before I play. I like to check the vibe in the club. Even if I play at 3 or 4 am, I go early to the club and I see how the party evolves.
What's 2019 for you?
My debut at an elrow party in Germany. Super important for me.
Other big achievements for the future?
I'd love to play at Burning Man and Tomorrowland.
Tomorrowland… Do you mean on the mainstage?
Well, there I'd piss my pants. (laughs)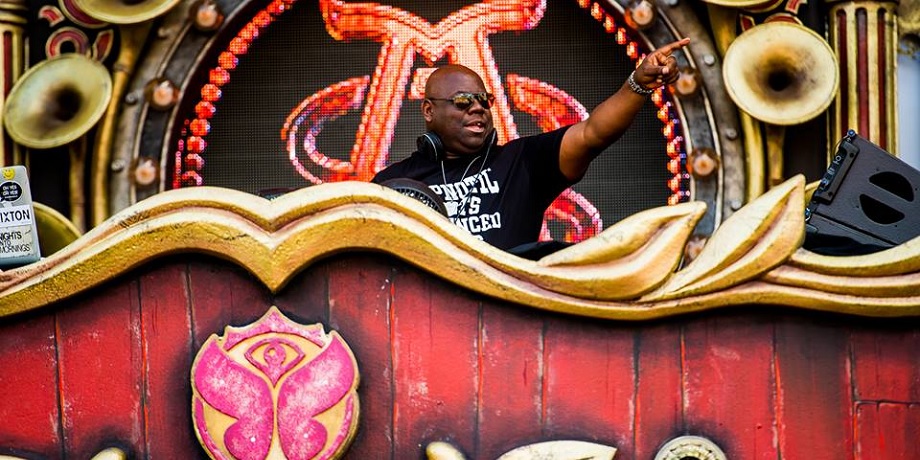 Talking about Tomorrowland, what do you think about people like Solomun, Carl Cox, Paul Kalkbrenner, Charlotte de Witte or Kölsch performing on that mainstage?
I think the directors of Tomorrowland are reading well how the music industry is moving. EDM is still a big genre, but not as big as it was 3 or 4 years ago.
Is that good or bad? What are your thoughts about EDM?
I see EDM as an open door to electronic music. Its audience is super young. It's people who had never listened to electronic music before. Then, most of them go further, and they end-up finding us. So, I see EDM as a big opportunity for us.
The last one: as a woman, I guess you are happy with the trend of the industry towards equity, parity and defence of the LGTBI collective. Is there still work to do?
When I think about how it was 20 years ago, I realize how much easier things are nowadays. Now, they consider us because of our job as a person. Now, promoters don't book us because we have tits, but because we make good music. Before, many doors remained closed just because there were women knocking.
Despite that, some people still criticize the opposite: many physically attractive DJs become big just because of their image, and not because of their music.
Everyone will have their own point of view. It's a complicated problem, and there's not a perfect solution. It's hard to find the right answer to these cases. We are human beings, and we need to be and behave like human beings. Always.
UPCOMING GIGS WITH JULIET SIKORA
(Cover Image: © Juliet Sikora's Facebook)
0