It was one of those days when Razzmatazz was full long before midnight. It was a big day. In a live format, so, somehow, in a concert format, the Ecuadorian Nicola Cruz presented the sounds of his second studio album. Prender el Alma was the first -released in 2015-. In between, single releases, several EPs and countless remixes. Until the end of 2019, when Siku arrived.
Nicola Cruz's second LP consists of 11 tracks. With each of them, the French-born producer approaches different cultures of the planet, adopting ethnic and ancestral sounds and including them in his already extensive library of samples and instruments.
Room 1 of Razzmatazz began to dance around 10 pm. Sano opened the night with a session in which tropical rhythms, mainly percussive, set the pace. We don't know if it was agreed, but when Nicola Cruz jumped onto the main stage -surrounded by vegetation and a little later than planned because a lot of people were still waiting in the queue-, he followed the same way.
It was normal, as Siku is an album in which percussion plays a leading role. "Hacia adelante", "Obsidiana", "Señor de las piedras" and "Esu Enia" are the best examples. Nicola Cruz didn't just show us his new artworks, but also glanced at the past giving us emotional moments. The one in which we could recognize the bass of his version of Umeko Ando's "Battaki" was one of them.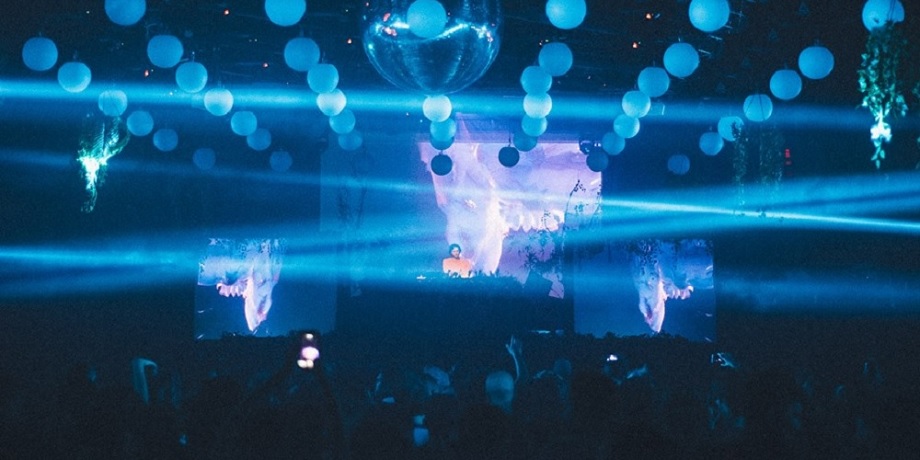 The dancefloor was fully packed. Razzmatazz hung the SOLD-OUT and travelled with Nicola Cruz through ethnic music turned into club tracks. As if they were two unique beings, music and audience fed back their energies. Nicola Cruz was giving power and intensity to the most serious spectra of his music -although never leaving aside the low bpm-range and the elegance that has always characterized him-, while the audience shouted and applauded each drop.
An hour and a half later, Nicola Cruz got a resounding – and long – recognition from Barcelona. An ovation that made it clear that Razzmatazz wanted more. Nicola Cruz was back at the controls, this time in DJ format after Sano gave him a two-hour break. The dance floor continued to dance to the rhythm of one of the most influential artists of modern downtempo before the Catalan producer beGun gave an end to a night to be remembered for years. The relationship between Nicola Cruz and Barcelona is more alive than ever. We will never be thankful enough.
(Cover Image: © Razzmatazz Clubs)
0