Fer BR is a common name on the boards of the most minimal sounds of Spain's underground clubbing. He's a good friend and faithful collaborator of one of the biggest legends of the country, Paco Osuna, with whom he even shares an artistic project under the alias Project00. Fer BR's sound is dark, minimalist, and eclectic. Halfway between tech-house and techno, although perhaps closer to the former, he has found his way into important imprints such as Claude von Stroke's Dirtybird and Adam Beyer's Truesoul. After six months of the pandemic, he also reappears on Mindshake, Paco Osuna's label, where he had already launched music in the past, to release Multiple, a 10-track album in which we can appreciate the nuances of his different facets as a producer.
The main trigger for Multiple was my move to Barcelona and the time I needed to adapt to the new studio and the city. At first, I wasn't truly clear about what I wanted to do in terms of production: whether I preferred to avoid following fashions, or perhaps to adapt a little to more current sounds. In the end, I decided to stay true to my principles and go for different styles, always adding my personal touch. After the process, I got a few tracks quite different from each other and proposed to Paco Osuna to release a dancefloor-oriented album on Mindshake. After thinking about the concept and finishing some tracks, Multiple was born.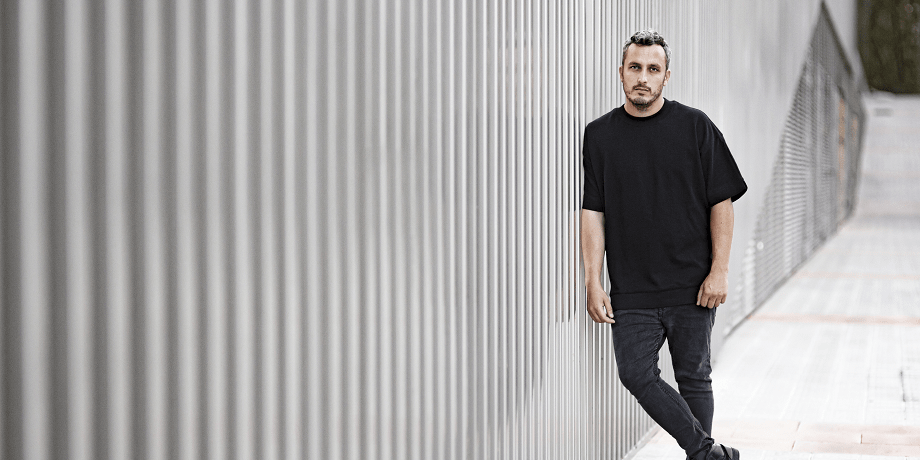 Fer BR has been working on these tracks for more than a year. The pandemic only made him doubt about when to release the album, as it had been ready for months: "In fact, at first, we delayed the release, but, after thinking about it, we decided to publish it anyway, although, without clubs and festivals where we could play the music, it wasn't the best time".
Fer BR tells us that he always starts his tracks with the kick and the bass. When another element attracts his attention, he usually uses it to start new projects. "It usually happens to me, for example, with vocal elements," he says. As for the software, he uses Ableton Live and works a lot "in the box", although he also messes around from time to time "with some machines in the studio".
Multiple is, in general terms, a dark, dancy, and medium-beat album, ideal maybe for a mid-night-time on a night that progresses from initial tech-house to purely techno proposals. Today, we premiere "First Of All", the seventh track on the album… and one of the most succulent and playful. The same vocal cuts Fer BR talked about accompany us during the whole track -in a male version- and appear in the seconds previous to each of the three drops -in a female version- claiming that "first of all, the rhythm".
Probably, "First Of All" is the most peculiar track of all, since it has a hugely different break from what I usually do. I'd say it's a more melodic track and it really works great on the dancefloor. Luckily, I've had the opportunity to play all the tracks live and see the reaction of the audience. The truth is that they all passed the test! (laughs)
Tracklist:
Of Many Ways
Raw Strings
Elrollo
Kasid
My Roots
I Feel You
First Of All
Bring Me
Mental Breakup
Hidden Figure
(Cover Image: © Mindshake)
44