South Africa continues to gain places on the international clubbing circuit at an enviable rate with concepts such as VAULT. Since 2016, the party has been pushing hard to deliver a unique take on techno and its sub-genres in Cape Town, with Mødular as its home. This Saturday 30 September, they are back for one of the most important dates in their calendar featuring Sandrien in the booth.
In association with Knowledge Imprint, VAULT will be hosting one of the artists they admit has been on their radar for some time now due to her innovative approach. VAULT resident and Knowledge Imprint's Deano saw her playing at Berghain and from then on, it was clear to him that it was time to bring her to the South African dancefloor. Deep, versatile, thoughtful. Sandrien's style is something worth experiencing. Mødular's other two rooms, Lido and Anchor, will host local magic from artists such as Pia, Athi Maq, Aaron P, Singlemotheroftwo and Kyle Russouw.
To complement her extended set, they have teamed up with Gorgeous George Hotel to present 'Conversations with Sandrien'. A free entry panel discussion that will cover a range of topics including mental wellbeing, event promotion and the art of DJing.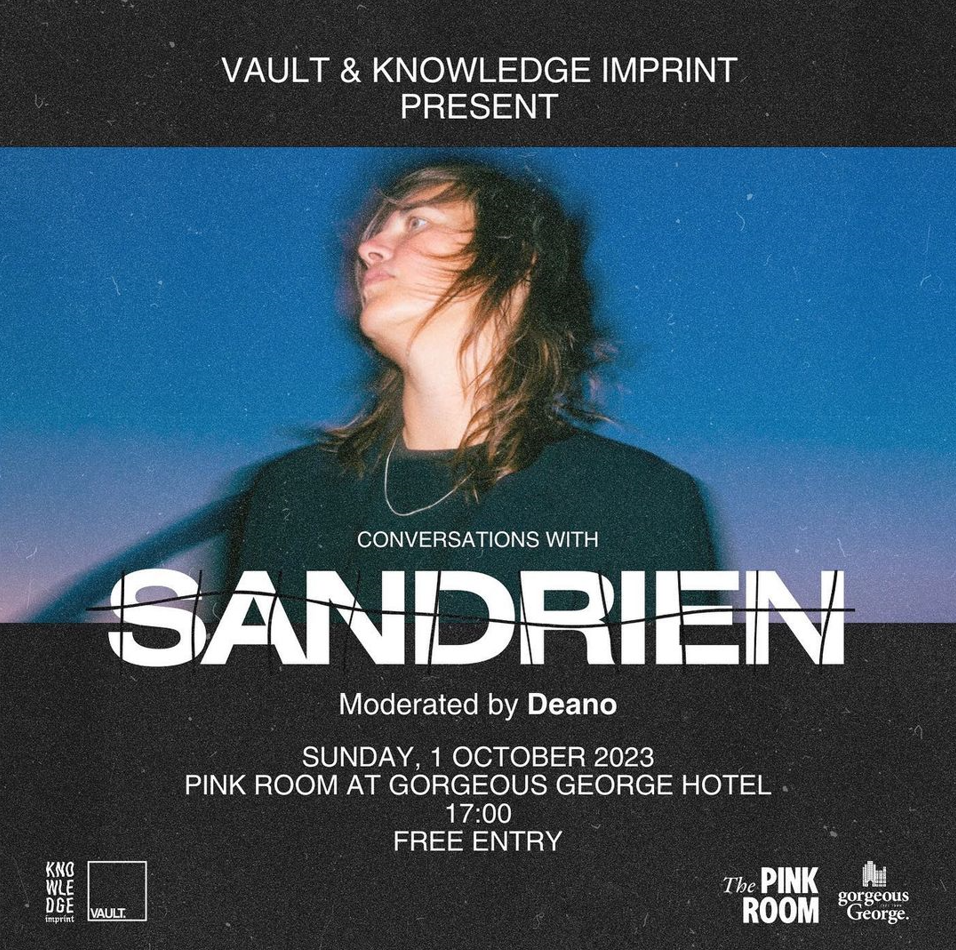 After a long list of select nights with artists such as DVS1, Alarico, Rebekah and Deniro, Sandrien's arrival showcases VAULT's ability to set the direction of clubbing in Cape Town. But what else shapes VAULT? We spoke to the organisers to find out more about the concept and their approach to the scene.
---
How does VAULT envision its role in shaping the future of Cape Town's local community dynamics?
In 2016 we started the VAULT concept out of pure necessity I guess. The scene at the time was very much focused on Tech house and more commercialised iterations for the music, nothing going over 126 bpm. We had a small crew of djs, promoters and producers who were more interested in a faster, more raw and hypnotic approach. At the time there was no event or outlet for this music in the city. We did our first event in a 100 pax venue, pushing faster and at time harder techno sounds. Since 2016 we have run monthly and have built great momentum and a strong following. It has been incredibly rewarding to have also seen massive growth djs playing faster techno locally. We are glad to have been able to influence this over the years by providing the space.
VAULT has hosted artists of all registers; How would you define the soundscape of the concept? Are there criteria beyond the music that guide your artist selections?
We don't have a strict soundscape within techno, however we generally gravitate to artists playing a more pure or classic form of techno, faster stuff, bringing mental elements into their DJ sets. DJ's who can really tell a story over the 3+ hours. Some highlights for us were the likes DVS1, Dasha Rush and DJ T-1000 to name a few.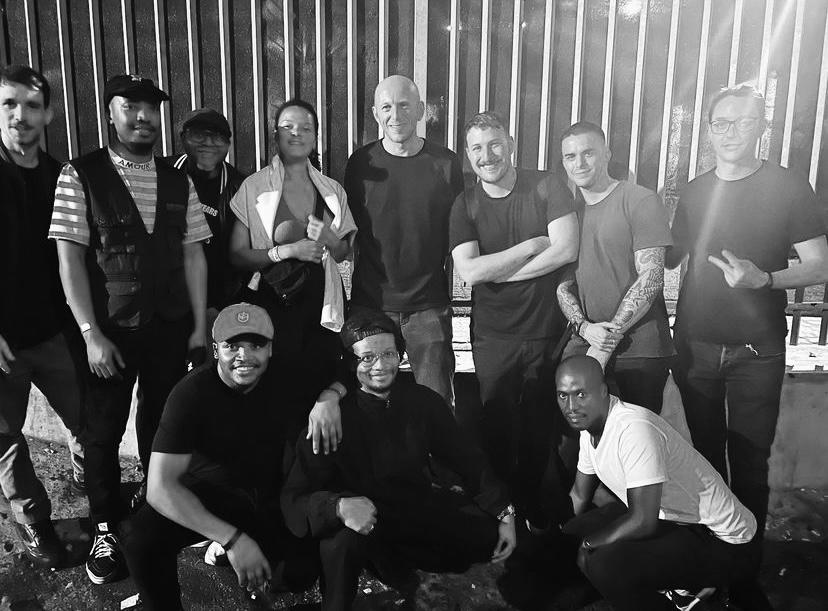 What inspired the choice of Mødular as the venue for your events?
-We were actually one of the first events to run at the Modular venue. We have been involved since the club opened 2017 and have been able to grow together with the space through our monthly events. The club is intimate and dark, with a strict no photos policy which has always suited the music we push at our events. The space is very well aligned to our approach and vision.
What do you see as the main differences and similarities between the Dutch/European scene and the South African scene? Where is this latest heading?
I think the scenes are quite different in that Europe has a lot more access and understanding around the music as well as far more venues helping cultivate a strong scene. Dance music is also seen as a credible career path abroad whereas locally we are still trying to build the viability of doing this type of music full time. I do feel that we have come a long way but still have some hurdles to overcome. This being said, I feel we are on par with Europe in terms of the actual music being played and made in South Africa. Hopefully our government will start taking the industry a bit more seriously over the next few years which will allow more focus on development and professionalism.
0