A last look at Space, Ibiza's ground zero for 20 years.
In the early summer of 1986, around the time that house song Farley "Jackmaster" Funk's "Love Can't Turn Around" hit the UK charts, a small electronic dance venue called Space opened up next to a water park on the island of Ibiza. Outrageous and flamboyant, the hazy opening night isn't much talked about. An addition to the revolutionary "super clubs" that were drawing thousands to post-rock, pre-rave Ibiza, Space was just another chance to party. The crowds moved to 4/4 and ran gleefully to the water slides at night.
Three years later, Space in its current form was launched by a socialite both political and party-ready: Pepe Roselló,  a man with a rich history owning and managing venues on the island since the early '60's. The veteran worked Space like a horse, uniquely bypassing Spanish licensing laws which called for all clubs to be shut for two hours a day. Roselló promised his guests two parties, one in the day, one in the evening, running in with bar staff and organisers to clean up the cameras, lights, mess and drinks ready for the next session. An open air terrace was set up so helicopters and planes could soar over the dancefloor, earning the now-signature roars from those below.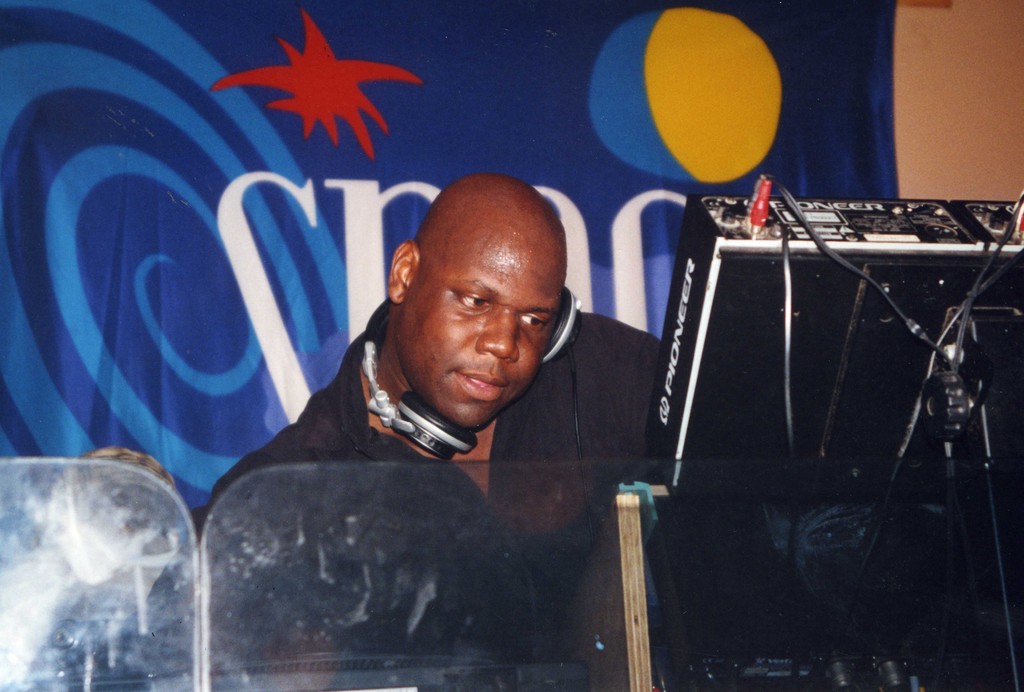 Rosselló, a music fanatic as much as a tycoon was devoted to playlisting and monitoring what sound he wanted his guests to hear. After working around the stern restrictions of previous Spanish dictator Francisco Franco in the '70s, who forbade the music of non-Spanish being imported and played, Rosselló had the opportunity to set a precedent for the most acclaimed club in Ibiza.
Jon Rundell, a face very familiar among regulars and in the words of Carl Cox, "a jewel in the crown", looks back on his finest moments in the main room. "I played on the inside terrace, I was very nervous. I mean I was in the really popular club on the island and I was opening up one of the biggest nights they held in it," Rundell remembers. Rundell is a DJ and producer that helped develop Space's reputation in its latter history. "Carl and me swapped set times as he was not very well at the time…. I still can't believe I did that." Rundell explained, recalling his four hour debut set in the main room. "I'd been as a clubber often before that and had always hoped I would get the chance one day."
It was Space's DJs and performers that impacted and shaped the venue the most itself. Self-labelled "elder statesman" of house music Alex P recalled the idea putting decks behind Space's chill-out bar, penning the name "Full Moon Terrace" in a conversation with club-founding friend James Mitchell. Space was only a couple of years old, Alex approached Pepe with the idea and thus a cornerstone feature of the venue was born.
Though huge names like Aphex Twin and A Guy Called Gerald have established their sound behind Space's walls, the residents like Alex, Rundell and Cox would become celebrated  worldwide thanks to the footing that the club provided.  In a retrospective on their website, Space remarked that it was the residents who were the only ones who really understand the Space Ibiza crowd, "the only ones who know what to play and when to do it". For a venue with four "Best Global Club" trophies in its cabinet (courtesy of the International Dance Music Awards), it speaks volumes about the philosophy here.
The acclaim came thick and fast in the 2000s. Space as a name was so huge DJs would beg to mix sets unpaid, well aware of the aircraft carrier status the place had earned. The open top terrace was now a conglomerate,  pioneering the concept of "after" parties that have  since been spread almost everywhere. The meteoric rise led to the inception of Space Entertainment, an agency that masterminds international events like Space Ibiza on Tour. In Forbes' writeup of Brazil's Space B. Camboriu, electronic music's history is given a brief rundown, house itself being labelled as 'appeal[ing] to those tired of listening to music about heartbreak, and looking to feel liberated as an individual.' New York and Santa Catarina have since set up their Space-affiliated venues, but as the club's influence and name expands worldwide, it's days in Ibiza are numbered.
As revealed by Carl Cox, an integral member of Space's sprawling family, the club will see its doors close for the last time this year. The keys will  be in the hands of Paladium Hotel Group, the ones behind fellow open air Ibiza club Ushuaïa. Cox broke the weary news to Inthemix, remarking "[Pepe and I] grew up together, we've been all the way through this together, and we're going to finish together… I'm quite happy about that… it means we leave the legacy of a club that made a difference."
Carl is closing the club with his fifteenth and last year, "I'm really grateful people are as excited as me for next summer. I am getting ready for one last epic season". Despite high spirits, the Space-sized hole that will be left come 2017 is heavy on the minds. "There will be a big gap of course, but like all things, eventually they must come to an end." Jon notes, "It's a loss to the island." Those dancing in NY or Brazil may never feel the same freewheeling glee as those in Space Ibiza or whatever will replace it. But its legacy stays put on the Balearic coast, where it's meant to be.
See more iconic photos from Space Ibiza through the years in their 25th anniversary book here.
0