The festival has not yet started, and we can already see Manrusionica's 10th anniversary on the horizon. The reason is very simple: in what will be its 9th edition, the Catalan festival already marks a turning point in its promising trajectory. This Saturday, June 8th, Manresa will live a complete sensory experience. It will dance, see, smell, taste and touch electronic music (and everything that surrounds it) from 12 noon until 7 am.
In the heart of Catalonia, the capital of Bages already looks like it's facing a big week, something especially plausible in Parc de la Seu and Plaça de la Reforma (just 2 minutes by walking separate both places). Parc de la Seu will host, from 12 pm to 2:30 am, a daytime event -free for those who want it- in which the creative gastronomy of Plus Fresc and Archicookture and the "workshops on music, technology and sensations" will offer an alternative to dancing.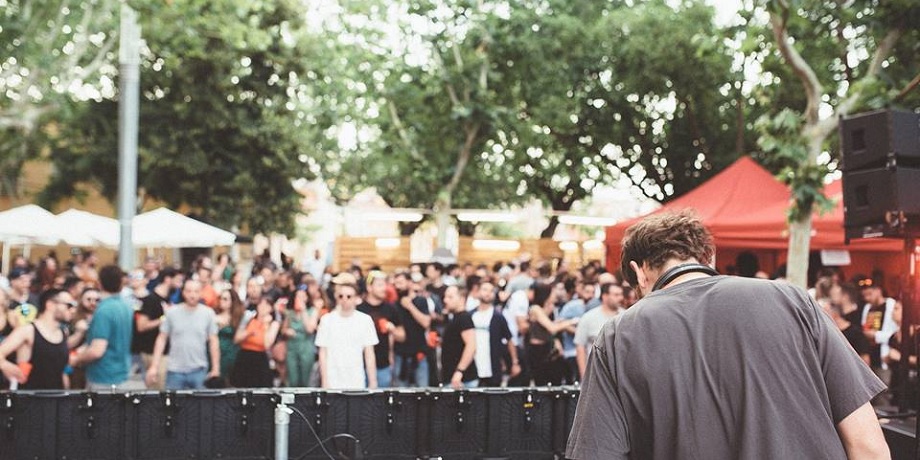 It will be at 6 pm (also until 2:30 am) when the Fibracat Stage, located in Plaça de la Reforma, joins the party. There, a live mapping projected on the wall of the emblematic Basilica de la Seu will accompany an evening in which the music will be played exclusively by women, making the day one of the most important for electronic music in Manresa to date.
A powerful daytime line-up
Between the 2 stages, Manrusionica's audience will be able to enjoy the techno sound of American Louisahhh (Brodinski's usual collaborator), the aggressiveness of Fango (recently signed by Kompakt), the live performances of BeGun and Affkt (the latter will join forces with Sutja Gutiérrez), the rising local talent Tutu (her recent appearances at Berlin Atonal, Nyege Nyege, Unsound or Mutek endorse her), the acclaimed Solid Blake (Modeselektor quoted that she is the best DJ they have ever seen) and MLiR's new gorgeous live. C.E.E. Shepherds, IVAN (union of Ivy Barkakati and Phran), Pépe, Isa-bel and Xols complete the daytime line-up.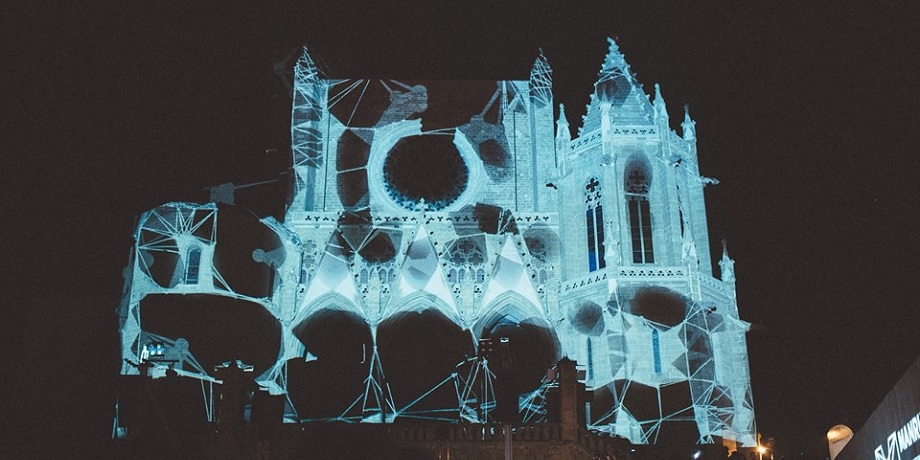 We reserve a separate paragraph for The Night Shuttle. This is the performance of LKGT, a guy who has had a brilliant career as a DJ in many venues in Barcelona in recent decades. His musical approach has no limits. Nor prejudices. In Manrusionica, he'll open the doors of his booth so that any artist of the festival can get there to play a track with him. Whichever track (s)he wants. Even the most unpredictable madness will have a place, so missing this one doesn't look like a good idea.
A night only suitable for braves
Music will still be sounding in the centre of Manresa when, at 1 am, Palau Firal opens its doors to welcome Industrial Light Experience, the real premiere of Manrusionica as an extended nocturnal festival. The large, spacious and industrially oriented venue will be completely transformed thanks to Cymatic's lighting.
FinalVersion3 (alternative alias of the Valencian Averno) will be the one who inaugurates it with house and electro acid, before the legendary The Hacker with its electroclash sound and the great master of ceremonies Angel Molina put an end to this historic edition of the festival.
Daytime access to Parc de la Seu and Plaça de la Reforma is completely free, but those who prefer it can buy a ticket that, in addition, will give them access to Industrial Light Experience and will allow them to enjoy better bar prices, exclusive access to workshops and other advantages. This Sunday, when Manrusionica 2019 will be already a recent memory, the X edition of the festival will start. Manrusionica will continue to write its own history and music will continue to make Manresa a city to fix your ears on.
(Cover Image: © Manrusionica)
0