Luigi Madonna is one of the greatest icons of the new generation of Neapolitan techno. With artists like Marco Carola, Joseph Capriati, Rino Cerrone, Markantonio, Gaetano Parisio and Roberto Capuano as references, Naples can proudly assume to be one of the great cradles of the big-room techno genre at an international level.
However, it was with the Chicago house sound that Luigi fell in love with electronic music. When he was only 15 years old, Luigi already idolized François K, Frankie Knuckles and the great DJ Sneak. Shortly afterwards, during one of his recurrent visits to Ibiza, he discovered in Cocoon the minimal techno sound that marked his professional career as a producer and DJ. Dave Clarke, Jeff Mills and Adam Beyer were some of those first artists who guided him. Today, Luigi can proudly say he has loads of fans around the world, while he has released music in some prestigious labels such as Plus 8, Drumcode and, especially, Second State. Due to it, he's used to play in all the big festivals in the world, like Awakenings.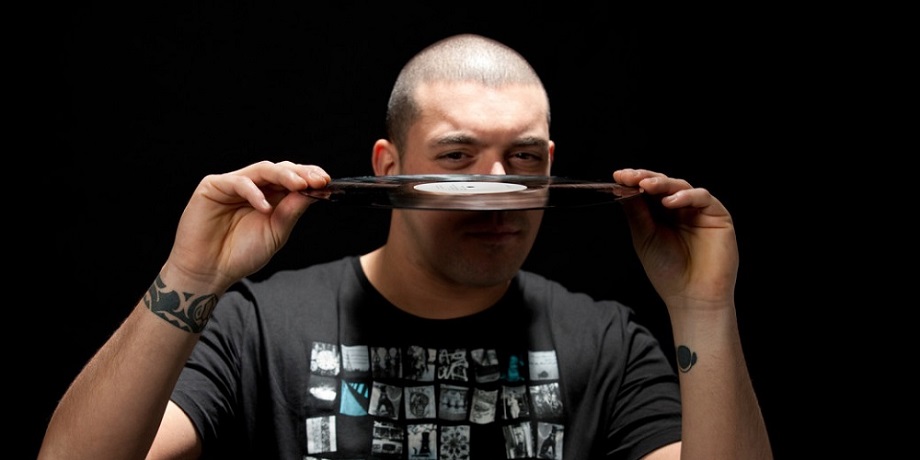 At the Xceed and Sight party, we'll be able to listen to Luigi Madonna for 6 hours in an All Night Long set, something not new for him. We've already seen him opening, keeping it high and closing a fully-packed dancefloor. In this kind of performances, Luigi normally uses vocals and house pearls that discreetly break the rhythm of his minimalist techno narrative. In a recent interview with DJ Mag España (he occupies the whole cover this month), he quoted that Pacha Barcelona is "an ideal club for a 6-hour set", so the equation is perfectly set to face a massive techno night to all xceeders in Barcelona.
To start to warm-up, we've cooked this little selection with 5 tracks normally played during Luigi Madonna's sets. For sure, they will be in the extended musical selection made by the Neapolitan. Let's dance!
Luigi Madonna & Roberto Capuano – Midfield [Second State]
Although it had already attracted the attention of the scene for years, "Midfield" was the track that consolidated Luigi Madonna as a mass idol. Thanks to this artwork, he became a man able to fill the mainstage of any frontline festival. Almost 2 years later, "Midfield" still sounds like one of the best results of the Second State label (owned by Pan-Pot) to date.
Marla Singer – Path [Sculptures]
If you're going to see Luigi Madonna, you have to be a techno lover. And if you love techno music, you have to love Marla Singer. Although he's been involved in controversy in the latest stages, the French producer is still a standard for the acid and rave sound. And, yes, Luigi Madonna reaches these limits most of the times.
Midland – Final Credits [Classic Music Company]
This is the richness of Luigi Madonna in All Night Long format. You will find rave sounds, but also paused electronica, closer to house music and even to disco. The British Midland's classic "Final Credits" is the best example. It wouldn't be the first time we've heard it on a Neapolitan set.
Floorplan (aka Robert Hood) – Never Grow Old [M-Plant]
Following this more house style, Luigi Madonna has confessed on several occasions his love for Floorplan's music, an alias under which Robert Hood launches his most colourful productions. With "Never Grow Old", Luigi manages to shake the dancefloor with voices from the 90s as he takes it back to techno thanks to a fully-grooved bass.
Luigi Madonna – Enfant Terrible [Second State]
"Enfant Terrible" is Luigi's latest big work. Once again, it was the label of the German duo Pan-Pot, Second State, who chose the sounds of the man from Naples. This new track was released in February 2019 and showed the clear turn towards the acid sound that Luigi Madonna has starred in as a producer. We bet everything that it will be one of the tracks close to the closing moment in Pacha Barcelona.
(Cover Image: © Luigi Madonna)
2