At first glance, Doc Brown is a likeable guy. We like his attitude. Classifications aren't his thing. Neither is criticism of certain genres of electronic music. Doc Brown sticks to his feelings, his emotions, his inspiration. With that, he creates music for the dancefloor and, once it's finished and released, his job is done: "At that point, the creative process is over, so it's all said and done." Although his artistic career is still growing, the American producer and DJ has already released on a good list of labels, such as Cube Trax, Whartone, HoTL, Insomniac, Lapsus Music or Exit 32, where his latest work was launched: the Paradigm EP. His two biggest milestones to date, however, are two: the release of his track "Totally" on Stereo Productions and the imminent creation of his own label, Unlearn:Records.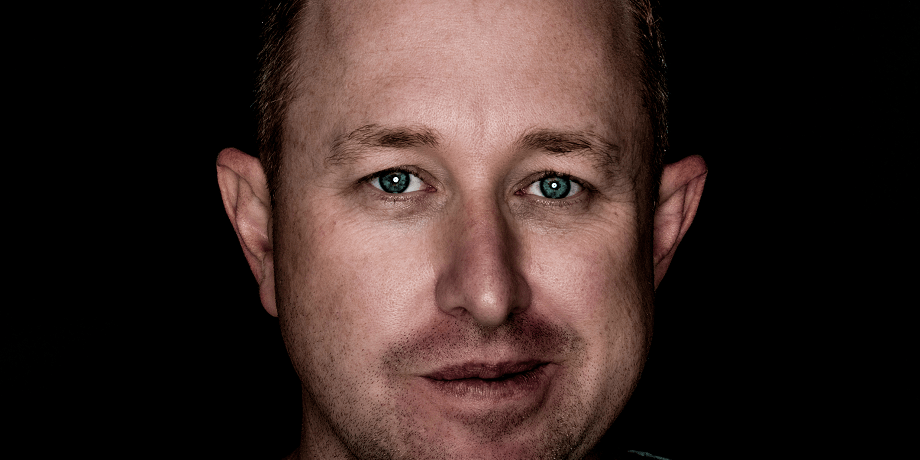 Doc, tell me something about you I still don't know.
Well, I was born in Arizona and I lived for a while in NYC, but I'm currently living in Miami. I have worked in the music industry basically my whole life doing various jobs, but it has only been recently that the DJ and production career really started to take off.
What about that career? How is your sound?
Musically, I'd define myself as dark and groovy. I like postmodern textures and processed drums, but I still like the music to sound smooth and not too abrasive. Definitely, dance music made to dance to.
I have listened to your latest Paradigm EP on Exit 32. Proper tech-house music.
I think that's an accurate description, yes…
I'm happy to hear that, since it's quite usual that tech-house artists refuse to say they produce tech-house. Have you also noticed that? Why do you think that happens?
That's an odd one for me. I don't think about genres too much and I also don't really care what genre people want to fit me into. I don't really think about that type of thing when I sit down to write a song, so whatever people want to call it after it's done is okay with me. By that time, the creative process is over for me, so it's kind of all said and done. As far as others, I think tech-house is an easy target for critics so a lot of artists want to avoid that.
What is undeniable is that tech-house is probably one of the most criticized genres in the underground electronic music scene. Why do you think it is?
I think a lot of music elitists look down on tech-house at the moment, but the real truth is all genres suffer from the same problems: lazy producers, lack of creativity, and an overwhelming volume of mediocre music. With tech-house being such a big and popular genre, it seems to be an easy one to illustrate those points. I've found most musical arrogance and criticism usually comes from people trying to define themselves and fit in to certain social circles based on what they listen to, which is really weird when you think about it. I honestly try to avoid any kind negativity when it comes to music.
You have released on labels like Cube Trax, Whartone, HoTL, Insomniac and Lapsus Music, and some big names already showed publicly they support you (Damian Lazarus and Tiesto among them, which are two very different approaches on electronic music). How have you managed to get the support of such different but equally big artists in the scene?
To be honest, I have no idea! I can say that although I think all my tracks sound like "me", some are more melodic, some are darker, etc., so I think different tracks of mine appeal to different DJs. I've definitely focused the sound I'm trying to push in the last year or two -not only as a producer but a DJ- and have very specific goals about labels I want to release on and DJs I'd like to see supporting my tracks in the near future. Fingers crossed…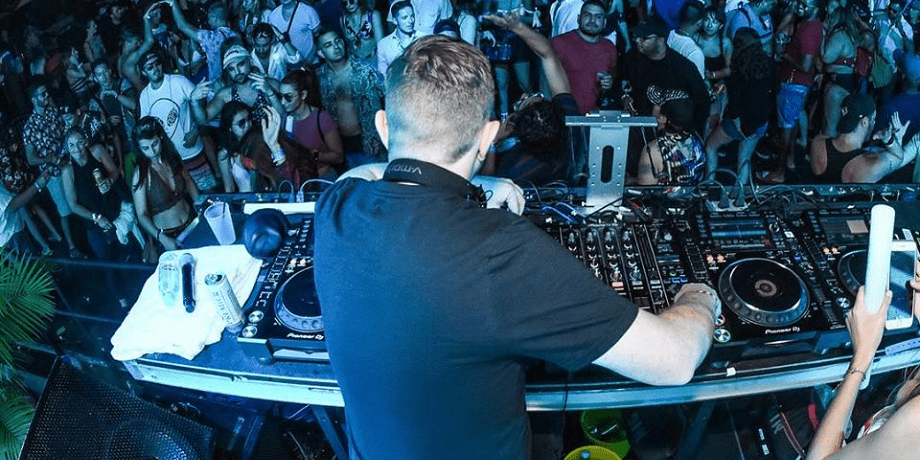 I've read that your track "Totally" on Stereo Productions is your biggest tune to date. Would you agree?
It definitely was a big turning point. Stereo is such a huge label and personally it was one of the first tracks I wrote that became a go-to in my sets. It taught me a lot about the quality level of tracks you need to be writing to be successful.
I know there's a funny story behind it, something related to Chus & Ceballos…
Yes, it was actually Chus & Ceballos that played it during peak time with thousands of people in Lima which was crazy. They didn't actually know it was an unsigned demo of mine actually, so when I heard them playing it, my very first thought was for a release on Stereo. Luckily, they thought the same… and it was out within only a few weeks!
Did that single moment change your short-term future a lot?
Well, simply saying you've released on a label of stature like that can open a lot of doors. I certainly get a lot more demos listened to these days! I don't really think that one track or one show will ever make a career change overnight though -especially in underground dance music- but continuing to notch achievements like that are a great way to mark progress and build on your name.
EDC festivals and BPM were in your calendar when the coronavirus hit the world. Were you enjoying the best moment of your career?
I've been lucky enough that year after year things always continue to improve, so it always seems to feel like the best time in my career… which is pretty cool. Immediately prior to the pandemic, I really had anticipated having a nice string of parties during Miami Music Week and then a cool show up in NYC for my EP release, but sadly none of that was able to happen.
Will that come back? I mean, do you think you lost the opportunity of your life due to the outbreak, or it looks like you will re-take the same pace once the world goes back to normal?
I have every intention of keeping the momentum going as best I can, so I don't feel any opportunities lost. I actually anticipate coming out on the other side ahead of where I was when it began!
And now the big question: will the world go back to normal at some point? What are your thoughts?
Hmmmmm… I guess that depends on how we will define "normal". I mean, certainly mostly normal, yes. I'm not sure how quite long it will take; it's definitely already taking longer than I thought it would when it started. But there are things we will have learned from this experience that will change how we do things going forward, so some things will be different. Times like these are a great opportunity to reshape and improve your own world, which is actually pretty exciting.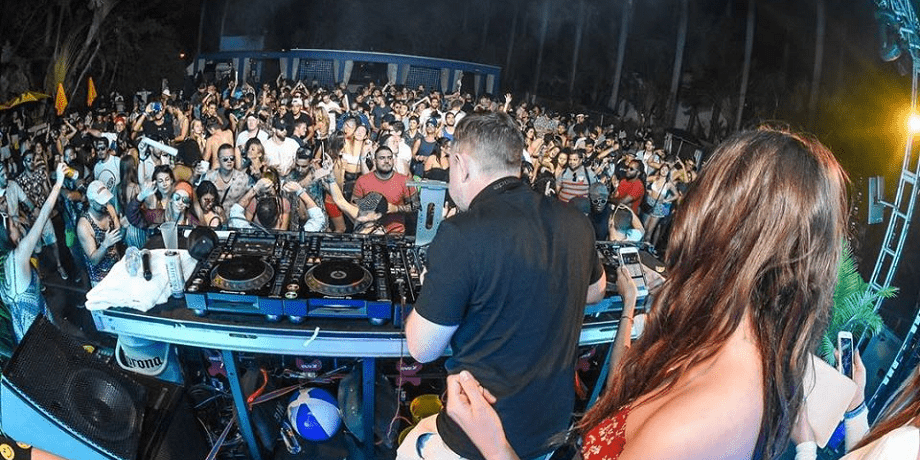 How have you been during the lockdown? What have you been doing?
The lockdown for me has been a time of great focus, having all this time has honestly been a blessing. In addition to having time to catch up on all the little things, I've had a lot of time to produce music and I've started a weekly show on Twitch that is going quite well and growing week by week. I'm thoroughly impressed with Twitch as a platform and I'm really having a lot of fun!
I guess one of your main occupations these days must be your own label, which is about to be born. What can you tell us?
Yes, this also has been taking my time and I'm really excited about it! Unlearn:Records will have its first release on August 21: two tracks of mine called "Voices In Yr Head" and "Connection" to begin. Musically, it's pretty simple; if I'd play it, I release it. Fundamentally, it's all about investment in every release. What really is the point of putting out music if you're not going to invest in promoting it properly or get it into the hands of the right DJs? The volume is intense; you need to stand out from the crowd both visually and musically. As far as the future releases and artists you'll have to stay tuned, but I think many who follow me might have a pretty good idea about what to expect…
We wish you the best of lucks, Doc!
Thank you so much. My sincere hope is that we'll be able to catch up in Ibiza next year… (laughs)
(Cover Image: © Additive Music)
56