A couple of years ago, Barcelona welcomed a new player in its nightlife scene. A place with only one goal: to make your night one in which you senses are overwhelmed by a unique acoustic experience, making you appreciate the music in a way never experienced before. But it doesn't stop with music, INPUT is art, entertainment and creativity, innovating every weekend so that each night has its own special touch. A perfectly distributed and brain melting Funktion-One sound system together with mind blowing visuals enable this.
In such a short span of time, INPUT has become the referent in the Mediterranean city for techno lovers. SWING, HEX Barcelona, Locked, FACT, showcases during Off Week… the best curated line ups arrive to the industrial space every week, and this autumn the bombs don't stop coming.
It really is going to be hard for Barcelona's clubbers to stay at home on Friday night for the next three months…
SEPTEMBER
Kicking off the list we find melody genius Stephan Bodzin. The captivating German live act will take over the best venue in the city with his hypnotic pieces.
Characterized by a very real and memorable sense of melody that sticks long in the mind, it is surely a night not to be missed if you're looking for a different techno experience. We can't wait to hear the fat bass and the vivid sound design he produces through INPUT's unique sound system!
Check out the passion he puts into his live sets and do not miss the chance to experience it
Being one of the finest tech house exports Spain has seen in the past few years, the young Cuartero has taken over the world by storm, releasing on labels such as Desolat or Hot Creations. The DJ and producer is very much loved in his national territory and being able to catch him at INPUT is a very special occasion. Plus, the club's unreal resident DJ's HITCH, The Deals and Pau Guilera will round up the groovy night.
When people say "Martin Buttrich's music sounds amazing", they're not just talking about how catchy his compositions are or the way he manipulates beats into unique pieces… His skills have given him cachet among sound engineers. A flexible, curious, and humorous approach have made him truly great at what he does. 4/4 beats with gritty sonics and a human touch that only Martin can afford, so if you love good quality tech house make sure you don't miss the legend.
OCTOBER
There can be no doubt in admitting that Alan Fitzpatrick is one of the most influential electronic artists of the moment. The Englishman has become a global headliner for festivals and clubs, due to his ability to move your mind, body and soul by delivering tracks that stand out from the norm.
Expect floor-filling bombs influenced by a various sonic palette made up dub, breakbeat, electronica or house that will have you dancing until the early hours of the morning.
Another national product, Edu Imbernon is a multifaceted artist that has turned into a truly global electronic music proposition. His unique blend of electronica, house and indie has earned the Valencian talent a huge name in the scene. A regular in most worldwide events, Edu hosts his own trademark Fayer in his native city of Valencia, bringing some of the most respected artists in the circuit, such as Dixon or Damian Lazarus… and nothing seems to stop the movement.
His melodic take on tech house cannot be left unseen, especially if it's accompanied by INPUT's mind blowing and absorbing visuals. A truly talented, hard-working artist that any electronic music fan must check out.
The mastermind behind the anthem 'Rave' arrives to the amazing venue for the first time.
Sam Paganini has been lucky enough to release a track that defies genre classification and reaches into mainstream culture, becoming a timeless classic. His branded powerful beats that many describe as 'sexy groovy dark techno' (I think the term speaks for itself) will have you floating in the dancefloor for what will be an unforgettable night. See the damage he can do:
The bombs don't stop coming. If you ask Barcelona's clubbers who's the referent for techno in the city, they will most likely tell you it's HEX Barcelona. The brand has seen a meteoric rise since it was born just a few years ago.
This time it is turn for one of the most influential talents of contemporary techno, Marcel Dettmann. The Berghain resident and Ostgut Ton family member will turn the industrial space into a hell of darkness, pure techno and red lights.
The German seeks to inspire his listeners with sound both reduced and rough, balanced by emotional and surprising moments throughout his sets. Between old and new tracks, the man communicates his message with an apparent effortlessness that still amazes crowds.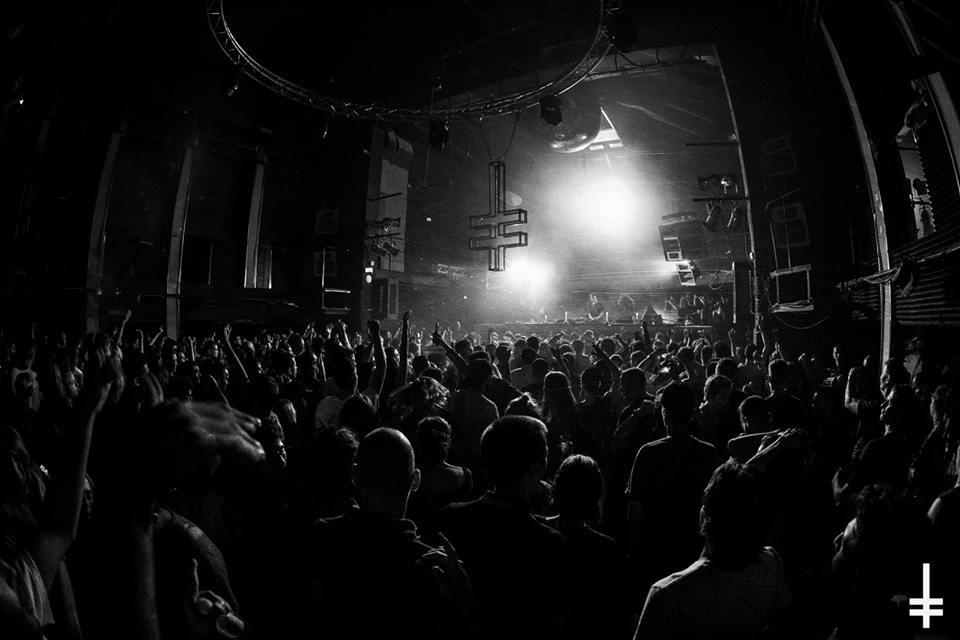 One of the most groundbreaking artists electronic music has seen in the last few years. Matador brings a strong sense of melody to his tracks, full of brain rattling bass and powerful synth sounds that definitely do not go unnoticed. His energetic live sets are something really unique, so no wonder Minus boss Richie Hawtin added him to his family. A real privilege to have the Irish man in town!
Nicolas Lutz has always operated best on the very outskirts of dance floor culture. A master of mystery and relentless seeker, his knack for unearthing precious gemstones -for immediate exploitation and then, slowly but surely, the greater good of the community- is uncanny, and its this insistence on clearing a path between the unknown and the utterly unexpected that elevate his sets into explorations of far away lunar landscapes and charters through the depths of murky seas.
He began his career in the late nineties when minimal and tech-house were making a resurgence in Istanbul. In a city oppressed by both a stifling heat and a musical style equally as stagnant, Onur Ozer helped battle to change the old rules and break old habits, breathing fresh life into a dispirited club scene. Armed with his vinyl case, still dressed in his shabby student clothes, he entered the clubs to share his biggest passion, dancing without reason.
Loud Contact arrives in INPUT to deliver terrifying beats to accompany your Halloween night.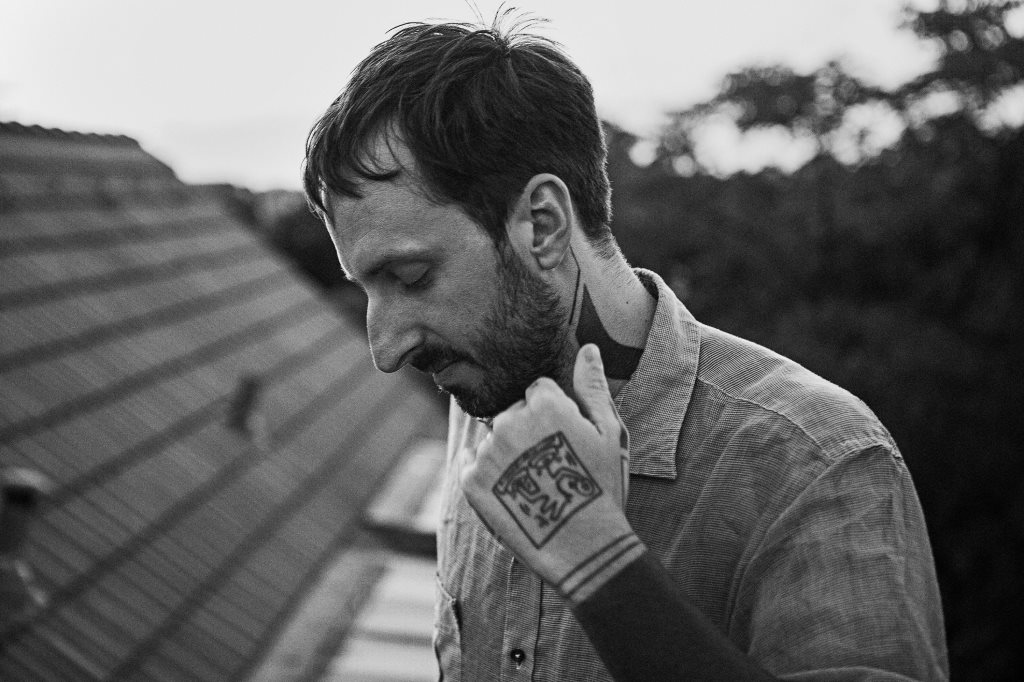 NOVEMBER
Long gone are the Drumcode and Mindshake days.The lad behind the hit 'Run Baby Run', Paul Ritch, has shifted towards a darker, more emotive sound, capable of entering your mind into another dimension. There has always been a certain minimal sonic palette in Paul's sets and productions, so this move is probably the logical evolution of the artist, who now provides real sensorial experiences through his sets. Hard-hitting techno not recommended for the faint-hearted and totally for those who want a reflective journey. Unmissable.
DECEMBER
Possibly the most iconic duo in the techno circuit, Pan-Pot not only have an electric vibe to watch, but their grasp and keen understanding of each and every dance floor is unparalleled. Whether it's an intimate club night or a massive festival like Awakenings or Timewarp Pan-Pot know exactly what to do. Unconstrained by boundaries, they traverse techno, house and everything in between with a master touch, always with a murky and progressive style. The launch of their recognized Second State label only expands the duo's legacy to the scene. We cannot imagine a better place to have them than INPUT High Fidelity Dance Club.
There are a few weeks in November and December left without events, but we will surely see some big announcements in the near future. In the meantime, all of these parties will surely keep Barcelona's clubbers busy during this Fall. Congratulations to the INPUT team for such a well curated line up, stay tuned to their events for new announcements.
1