Barcelona is one of the liveliest cities in Europe. Its nightlife is on fire 7 days a week, 365 days a year. Among its streets, very different types of party-goers meet, very distant from each other, even antagonistic, totally opposite. In Barcelona, we breathe that scent of the underground scene, with a passion for quality electronic music. In Barcelona, we breathe that scent of youth, of being a student. We breathe that air to unrestrained party. In Barcelona, that passion for the live concert, for the rock music, for the sounds of Metallica, for the rumble, is breathed. In Barcelona, you can feel the warmth of the Latin rhythm, the curves, the sensuality. In Barcelona, you can feel that scent of money, of tourism without limits, of nights without taboos. In Barcelona, exclusivity is always present. In Barcelona, you can see that passion, that hobby, that inspiration for the botellón and the parkineo. In Barcelona, you breathe the air of freedom, open-mindedness, equality regardless of race, gender or sexual orientation. In Barcelona, modernity and the avant-garde are the daily bread. In Barcelona, vintage is cool, vintage is worn. Barcelona is made to everyone's taste. And you? Are you made to be liked by Barcelona? Welcome!
The hipster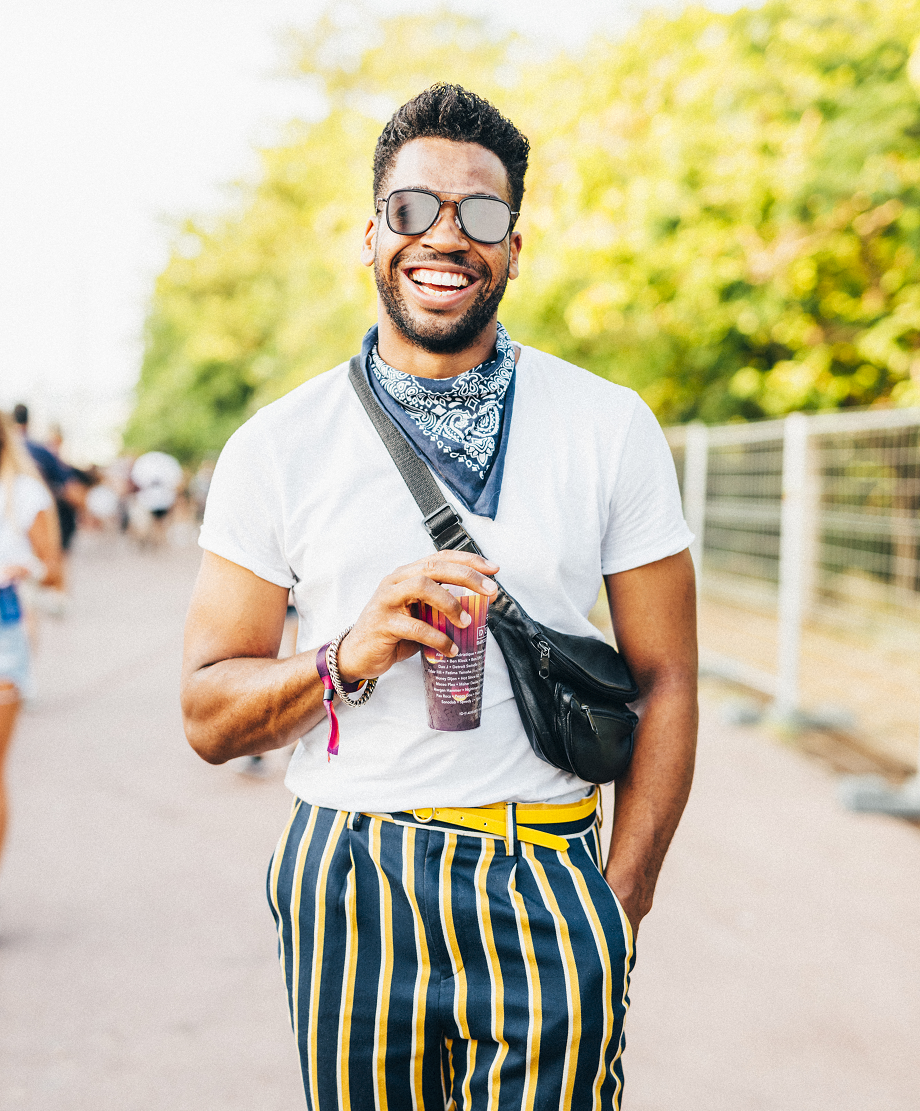 The colour, above all. If the colours don't fit, they fit. And if they fit, you'll be the king. They don't call themselves "hipsters". Not even "modern". It's a tag that others put over them. Envy? We don't know… The truth is that many wouldn't dare to dress as they do. They take care of every single detail. Their outfits are impeccable. You'll find them dancing electronic music, mostly. In particular, dancing house, disco, funk and its derivatives. And, if it's under the sun, much better. Events such as Brunch -in Barcelona or SoundEat, nights at venues such as Nitsa Club, Red58, LAUT or Macarena and festivals such as Sónar (especially Sónar by Day), Mutek, MIRA or DGTL are good meeting points for the moderns, for the hipsters.
The pijo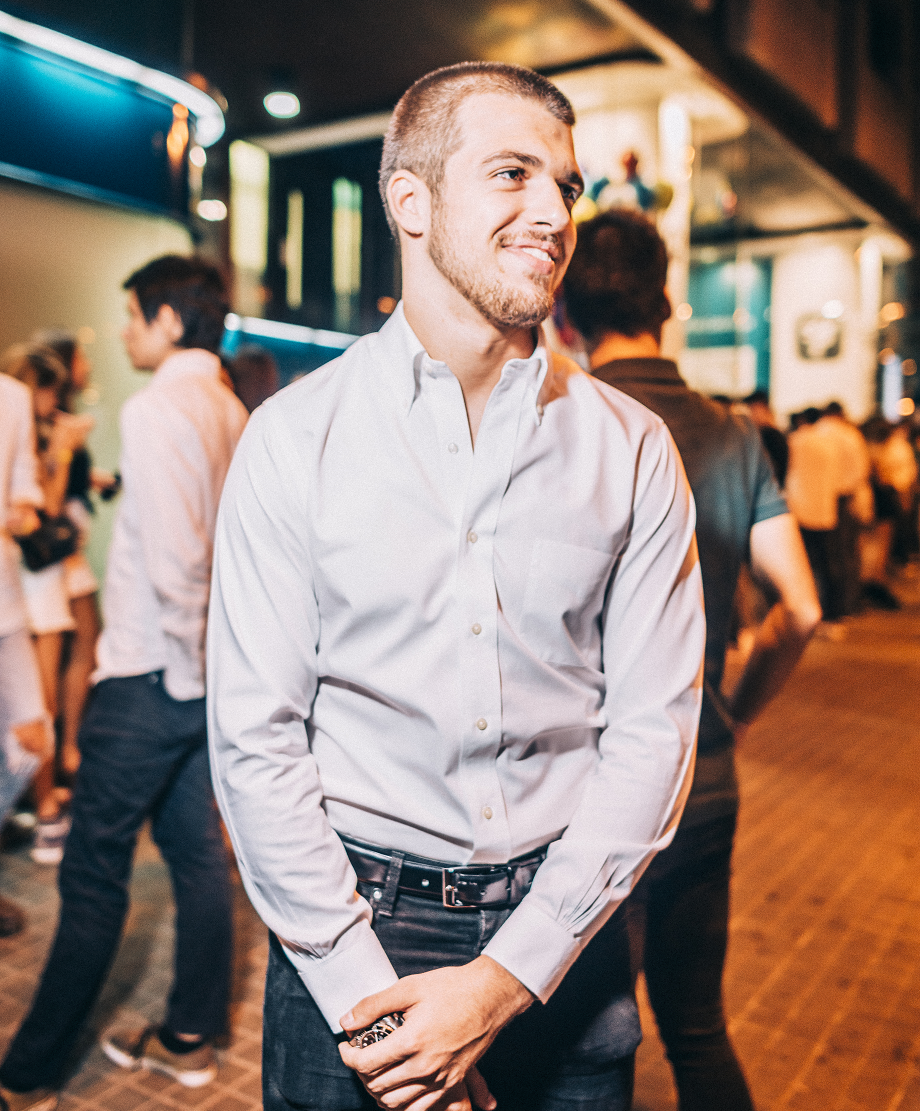 It's the defining phrase par excellence of what happens above the Diagonal Avenue. We speak of an audience with an age from 18 to 35. They always tuck the shirt inside their pants. They always wear nautical shoes (even some go further and use moccasins). They will hardly go dancing without heels, without a cute dress and without having carefully set their make-up. They ask, they even demand "commercial music". They usually say it with a "well, yeah, I don't know…" and a shameful smile. They usually come from a good family and they use to study at private universities, although they will hardly pay a ticket. Their strategy is always the same: free guest list or "I know someone who enters us", "the doorman knows us because we come every weekend", etc. The Aribau and Tuset streets, with clubs like Costa Breve, Sutton or Bling Bling, are their home.
The "cutre"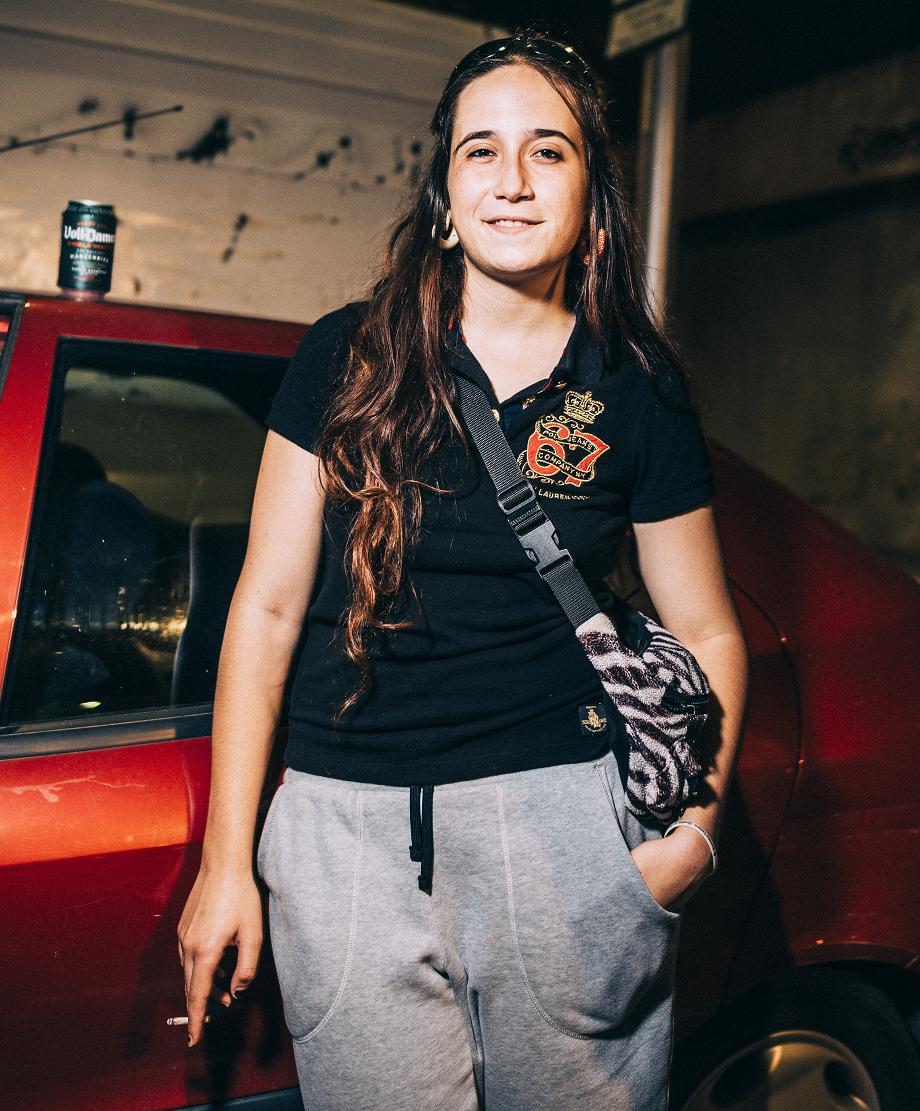 These basically don't care about anything. "I let myself go", they say. Going out partying, for them, means taking the car, turning it into a bar, getting off a couple of litres of alcohol in the famous "parkineo" and entering the club to kill themselves with shots. "We love everything that is vulgar, "cutre"", says one of them while her friend reads us the full name of the party they are about to attend: Mandanga de Verano; Bailoteo y Cachondeo. "What can go wrong?", he asks. There was never somebody who cared less about everything.
The rocker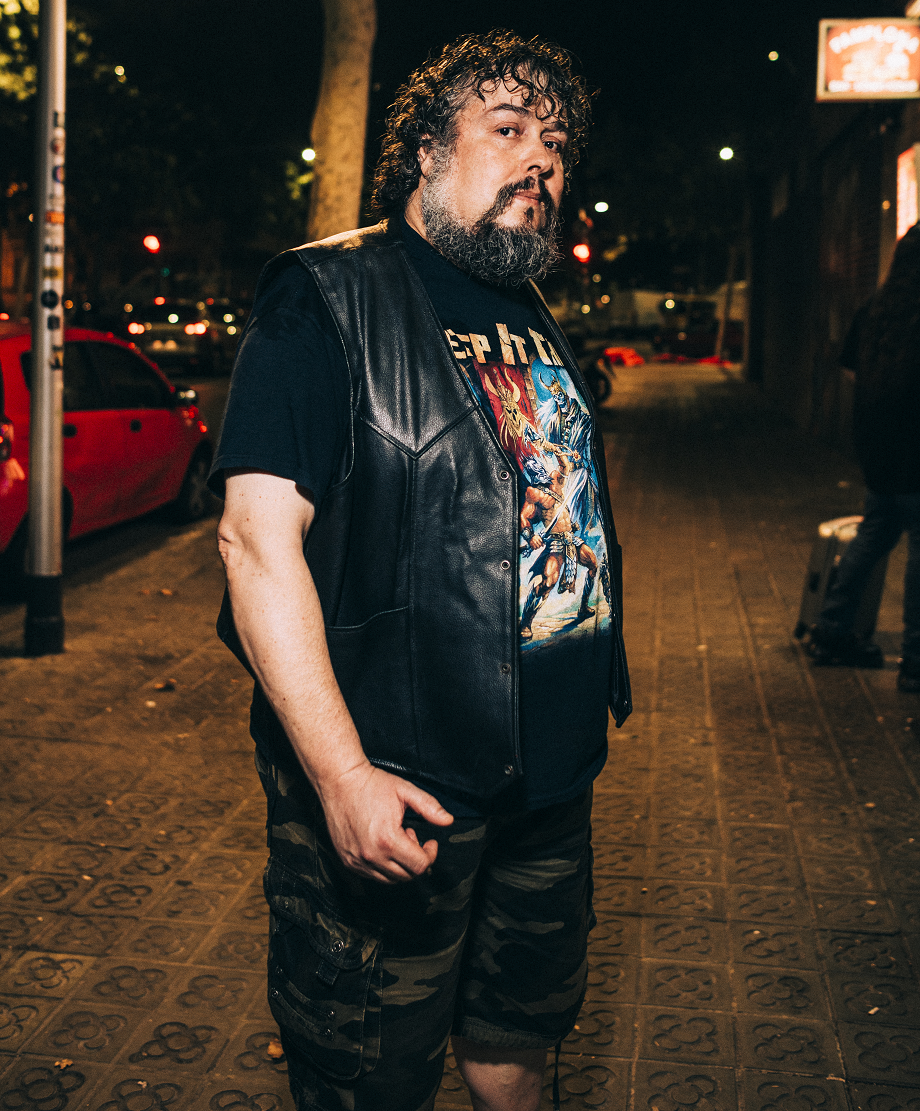 They were heroes in their time. For years, they travelled around the world following their favourite rock, heavy metal and punk groups. Now, they're living other times. "Artists no longer live from records, but from merchandising and gigs", they tell us. "Or we make the effort to keep going to concerts to support live music or our artists of all time will disappear", they predict. It's hard to find an unbridled passion for rock music in the clubs of Barcelona and rockers are not surprised: "As much as there are large groups that have become mainstream, rock music will always be underground". For them, there are not many parties beyond those concerts. Theatre, art exhibitions… and time with the family. "I'm a father, man".
The puretas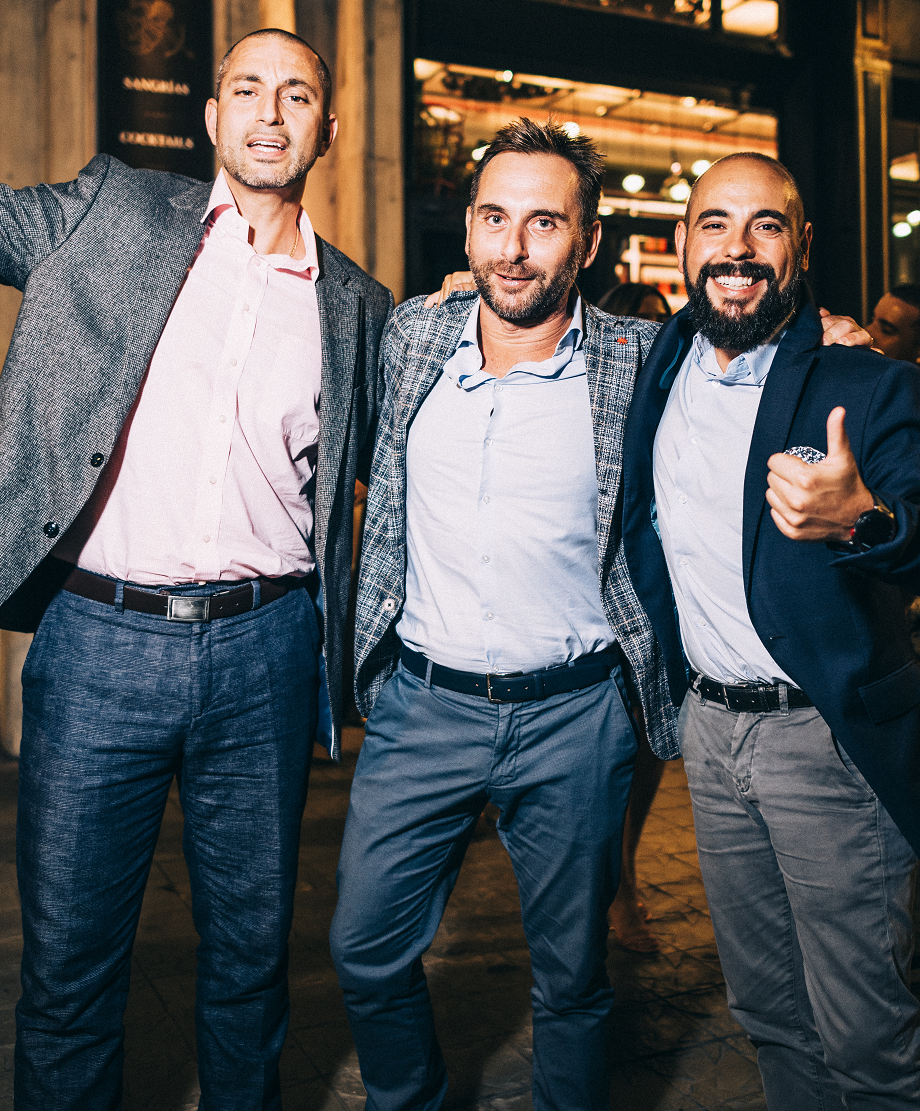 We will never hear one of them say about himself that he is a "pureta". It's difficult to find someone proud of being one. But that's how they're called in the scene. The "puretas" don't act according to their age. They put on their shirt, their jacket and their tie and go to the most fashionable club in town to rejuvenate their senses. "We have gone to dinner and now we will only walk around here", three of them say while the fourth just shouts "hey, boys, Bling is just around this corner". We love them…
The home student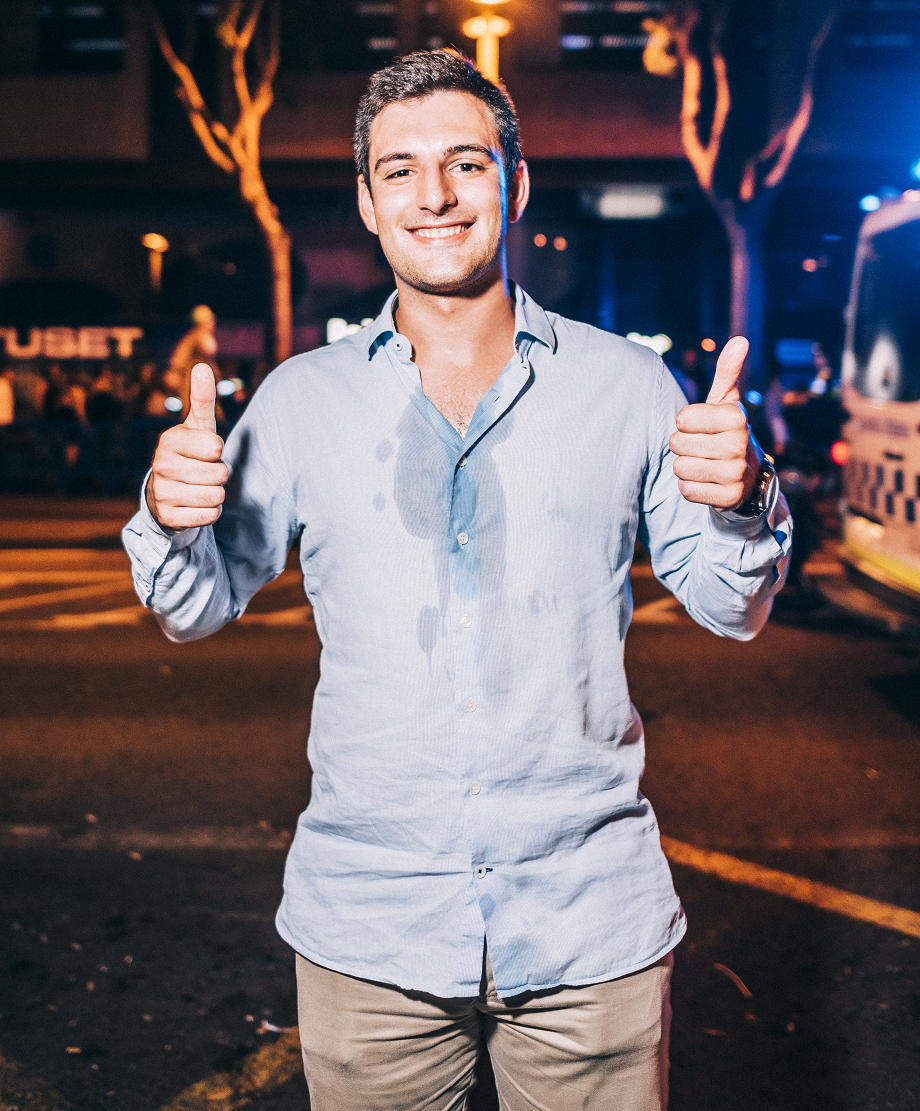 Most are not from Barcelona city. They have come to study. They live in university residences or student apartments. On Friday afternoons, they leave to spend the weekend in their town, so Thursday is their moment. They are excited about wearing shirts and shoes and going to high-end clubs, although they won't say no to a "university party" or a "guiris bar". Oh! Of course, always "with guest list, we don't have a job".
The abroad student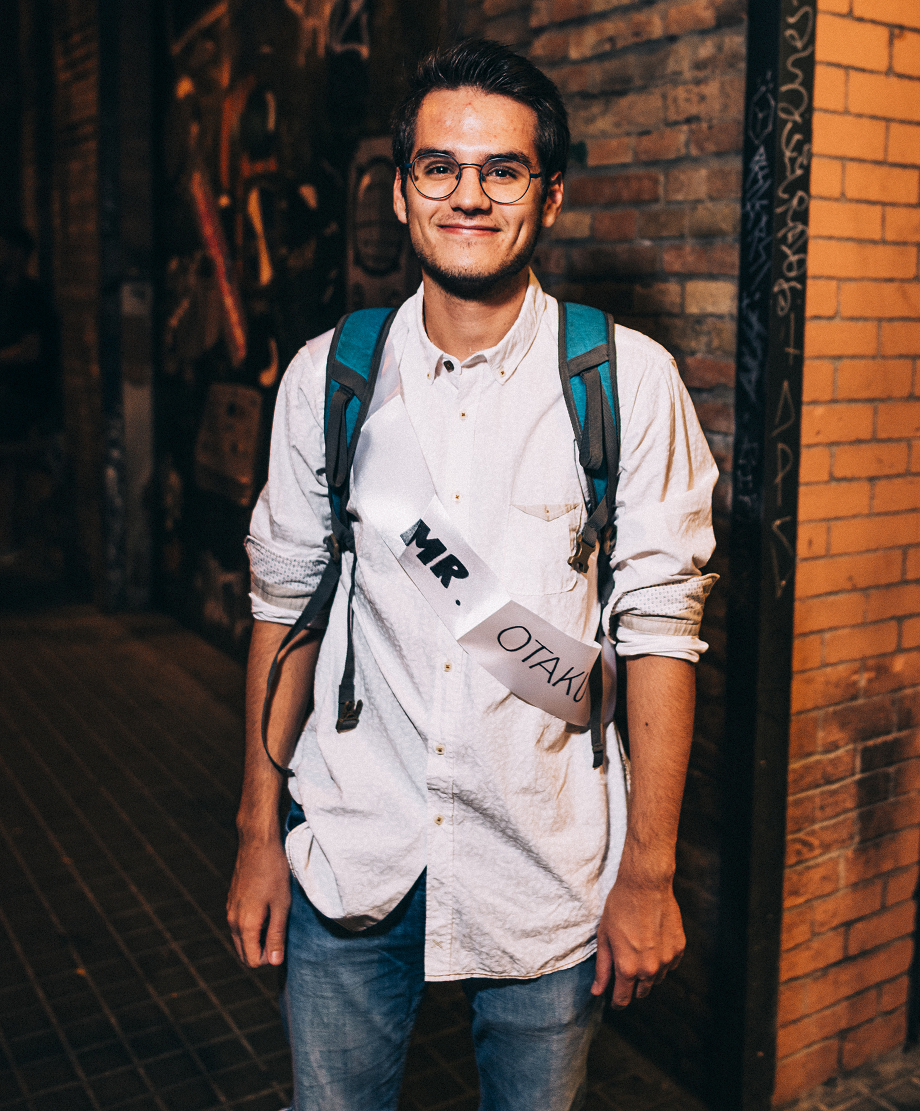 They usually go in large groups and have no idea where they're going. Someone guides them, organizes them massively and tells them what they have to do, when and where. They don't even know what music they are going to dance. It's not something that worries them either. They haven't come to Barcelona to think so much.
The guiri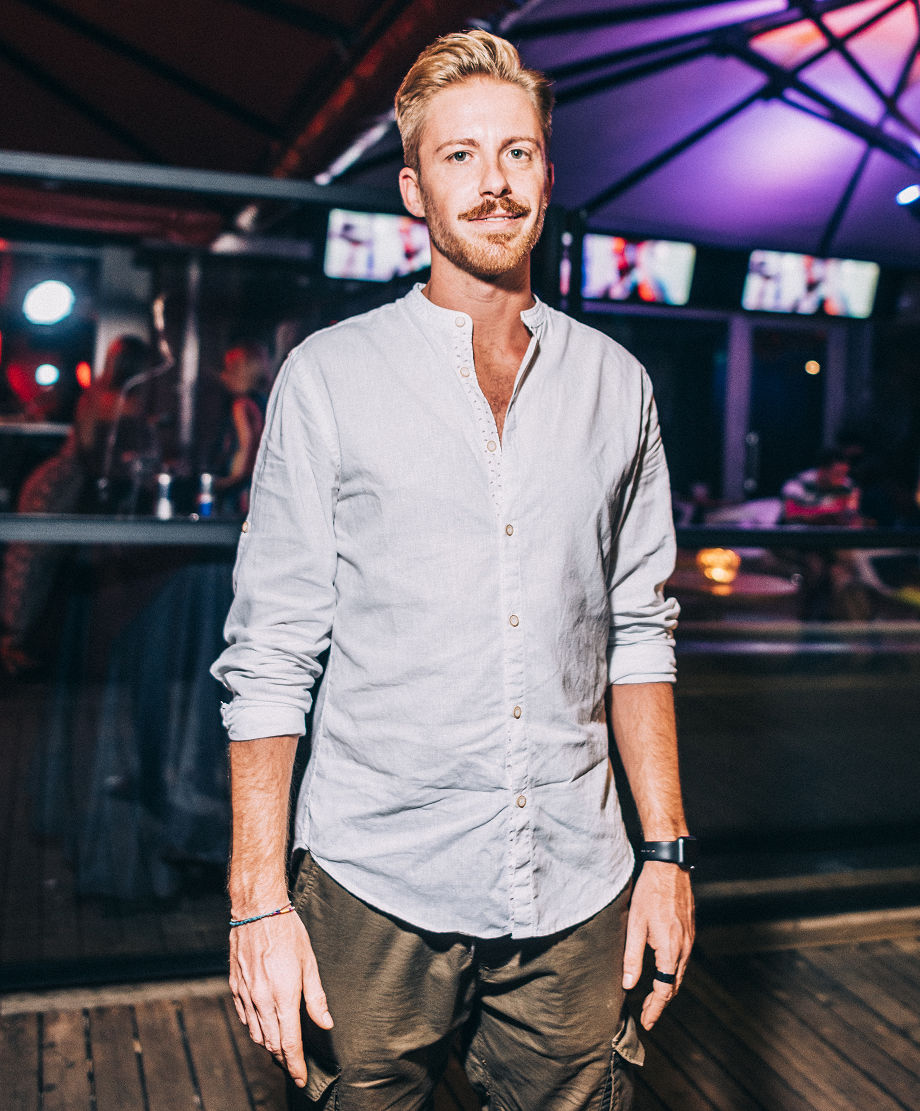 They have travelled to Barcelona just with friends. Some are students, but with fresh money in their pockets. Others are successful workers, with also full wallets. They usually wear their best clothes and look for parties with glamour, in which the details are taken care of. They show some interest in music: they look for hip-hop, R&B, Latin music, commercial hits… They seek the warmth of the Mediterranean Sea and, of course, flirt. Above all, they seek to flirt. Going back to the hotel with just your roommate is a resounding failure, although they won't stop trying again the night later.
The cani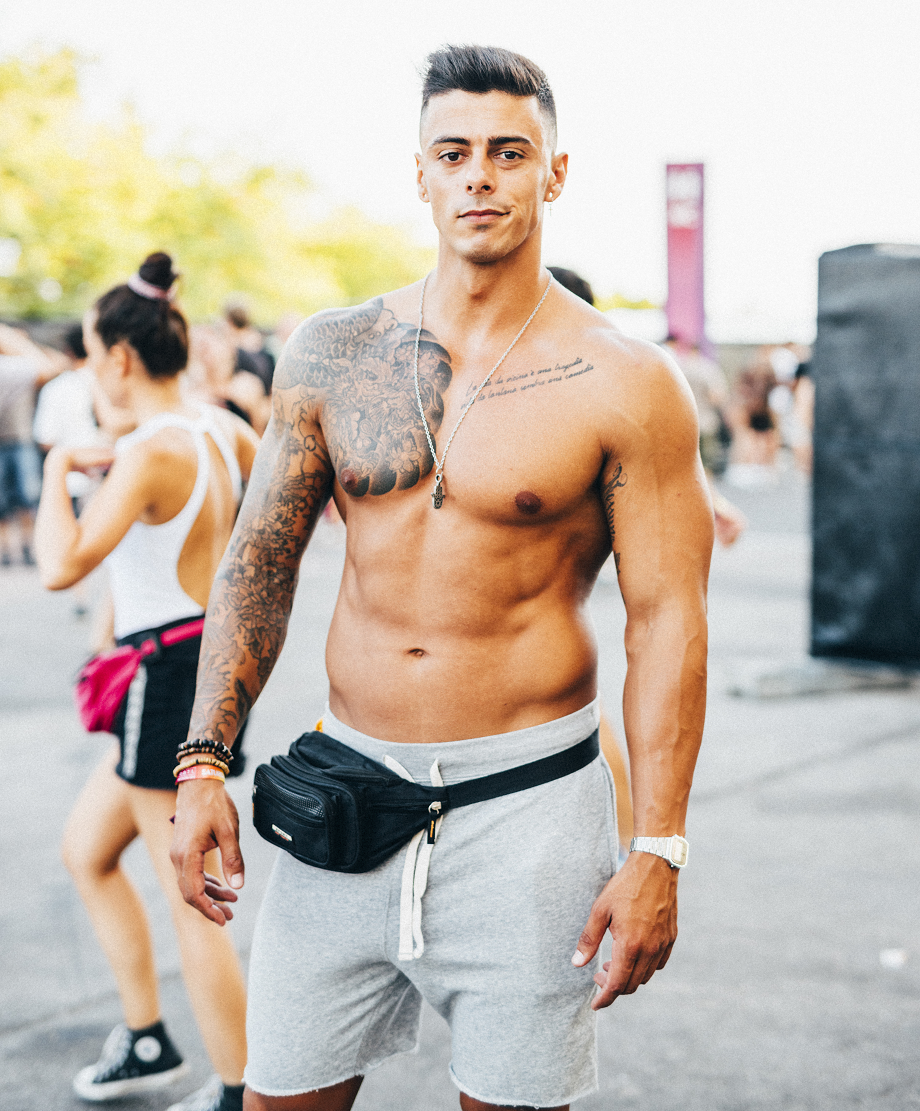 They love to excessively show their body. It's something exaggerated. And it's their daily routine. Not a single hair on the whole body, a tanned skin that could perfectly fit on a magazine cover, Action Man muscles, degraded haircut, ink on the skin in 99% of cases and, yes… normally with not so many clothes. They are everywhere. One can find them dancing reggaetón in Malalts de Festa, dancing tech-house in elrow or camouflaged as serious people in Pacha. Idols!
The "flow" dancer
"We dance everything!", they promise. "I've been to elrow, which is techno, and I've loved it, for example." Fortunately, her precision in specifying her preferences is greater: "We're going to Shôko to dance dancehall, R&B, dembow, reggaeton…" We all know that these people have a special gift for dancing and it's indisputable that these genres are the most demanding ones for the skeleton. After all, it all makes sense.
The gothic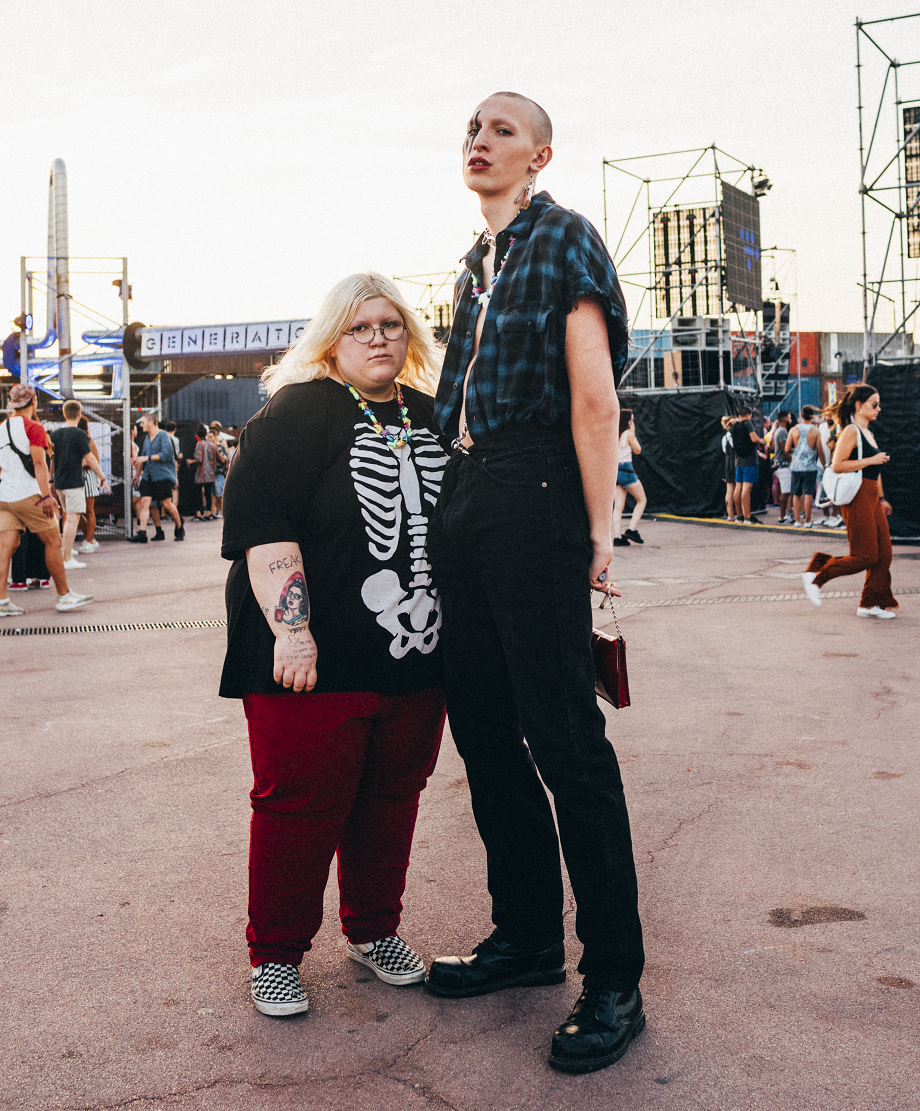 They love, adore, idolize the black colour, although (contradictions of life) they tend to be whiter skin (they avoid the sun). They take the issue of tattoos to the extreme. They inject ink where others could never even pinch themselves. Many would say that they are like the "heavy metal" and the "punk" music, but the most underground and experimental electronica has gained followers of this style, leading them to attend events like DGTL Barcelona.
The old school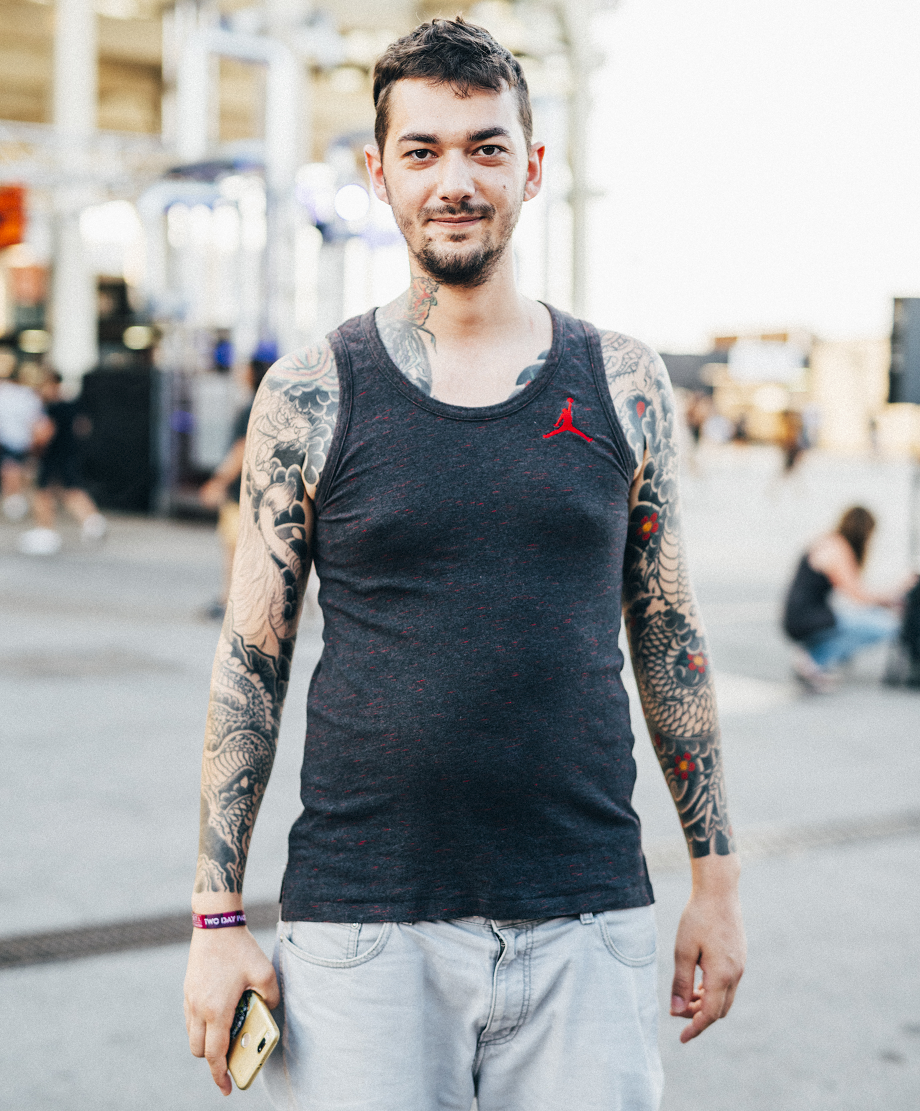 Social networks didn't exist in the 90s. And there were just a few cameras at the electronic parties (better known as raves) in the best of the cases. People didn't waste their time grooming themselves in the mirror or deciding clothes and colours in front of the wardrobe. The raver just went out of bed, ate four cornflakes, put his always comfortable battle clothes and went to that adventure whose closing time was always unpredictable. There are still some of them. Their outfit is simple. And they are so happy…
The cool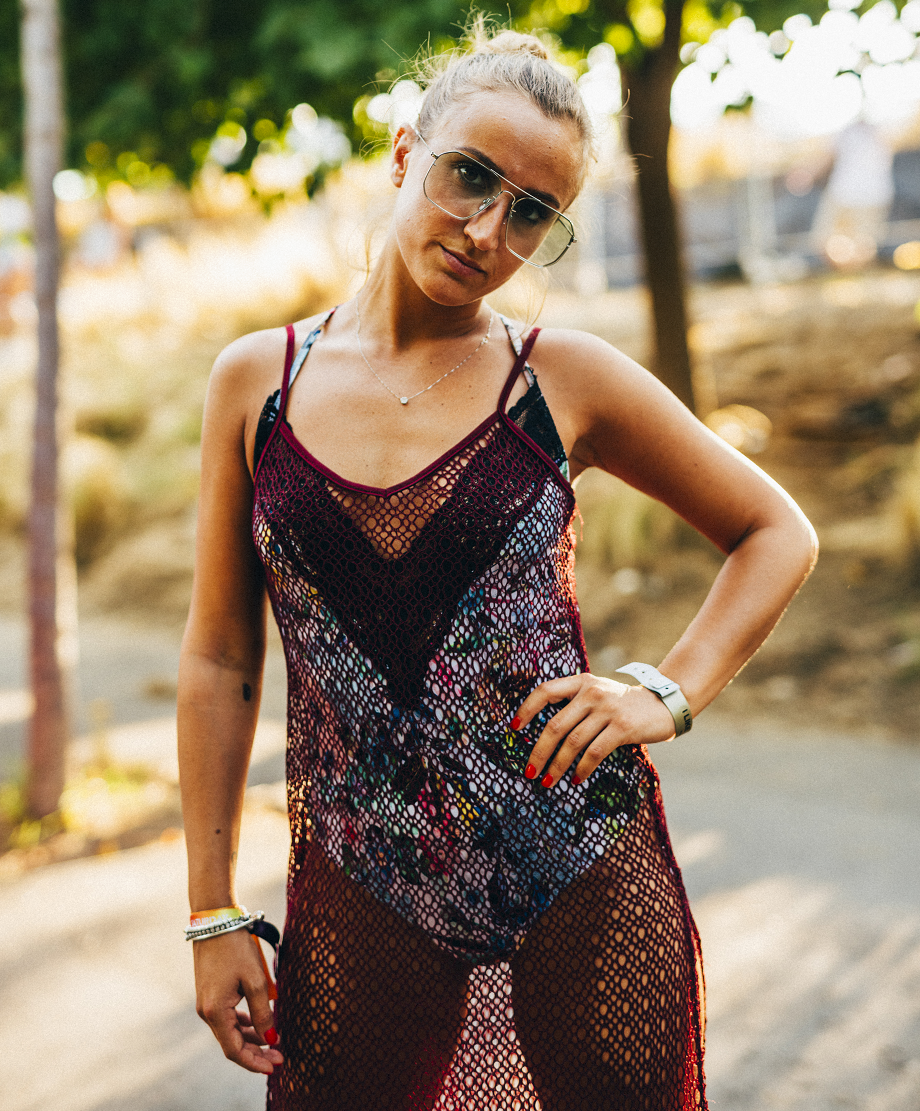 We especially find them among women. They have class, style, glamour. They have been worrying for decades about being always spectacular and imposing, but the classic "going for drinks" dress is a pain in the ass for them. They like electronic music. They like to experiment. They like to take life to the limit and dance for hours, days, weeks. The bright colours, the bright shades and the flashy gadgets are their options. They may be going to Brunch -in the Park or SoundEat, but if they were teleported to Burning Man, they would perfectly fit between that audience.
The divine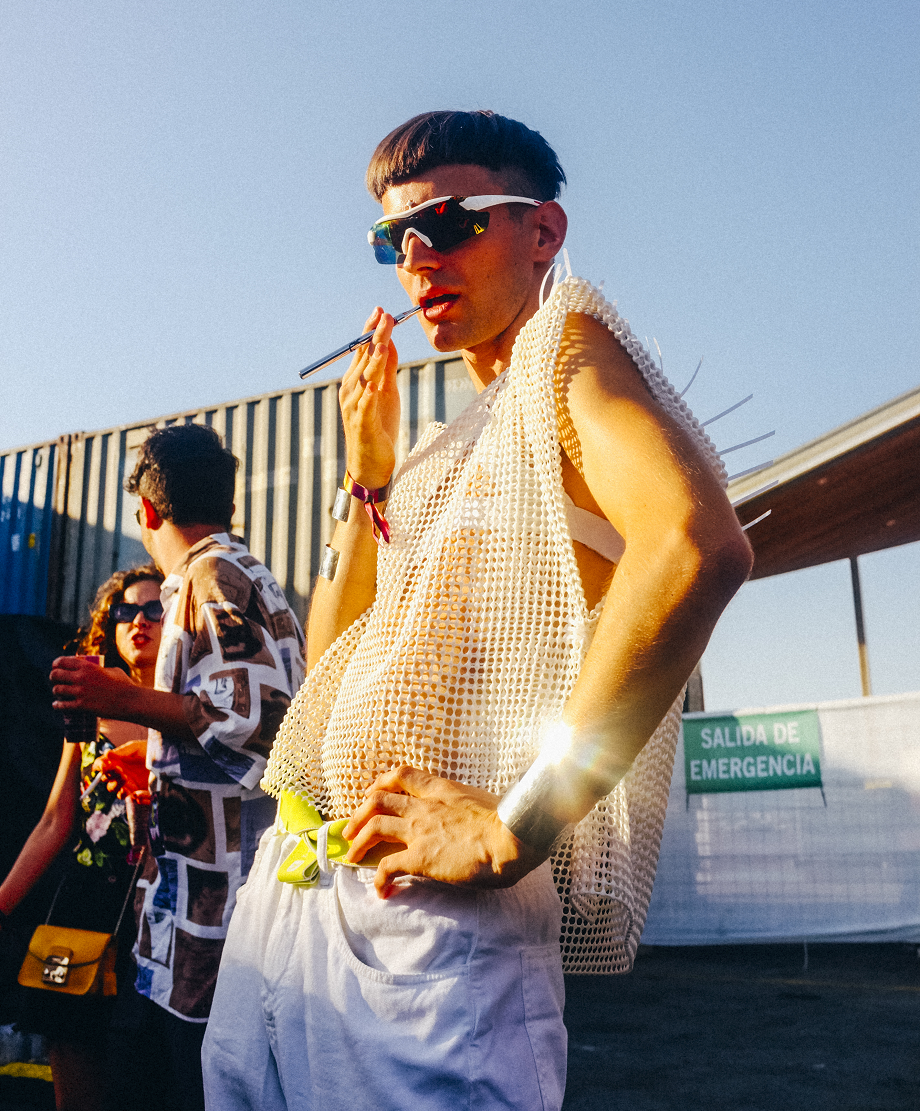 They are adorable and many of them love to highlight their beauty and their sex appeal. They seem to come from another galaxy or, at least, from another planet. They give off love around them and love to be noticed. They are extremely expressive, so much so that one could immediately find out what they are saying by looking only at their gestures. They frequent techno and house music festivals and their love for debauchery without embarrassment usually makes them MVPs of the night.
"¡Servesa, beer, agua, amigo!"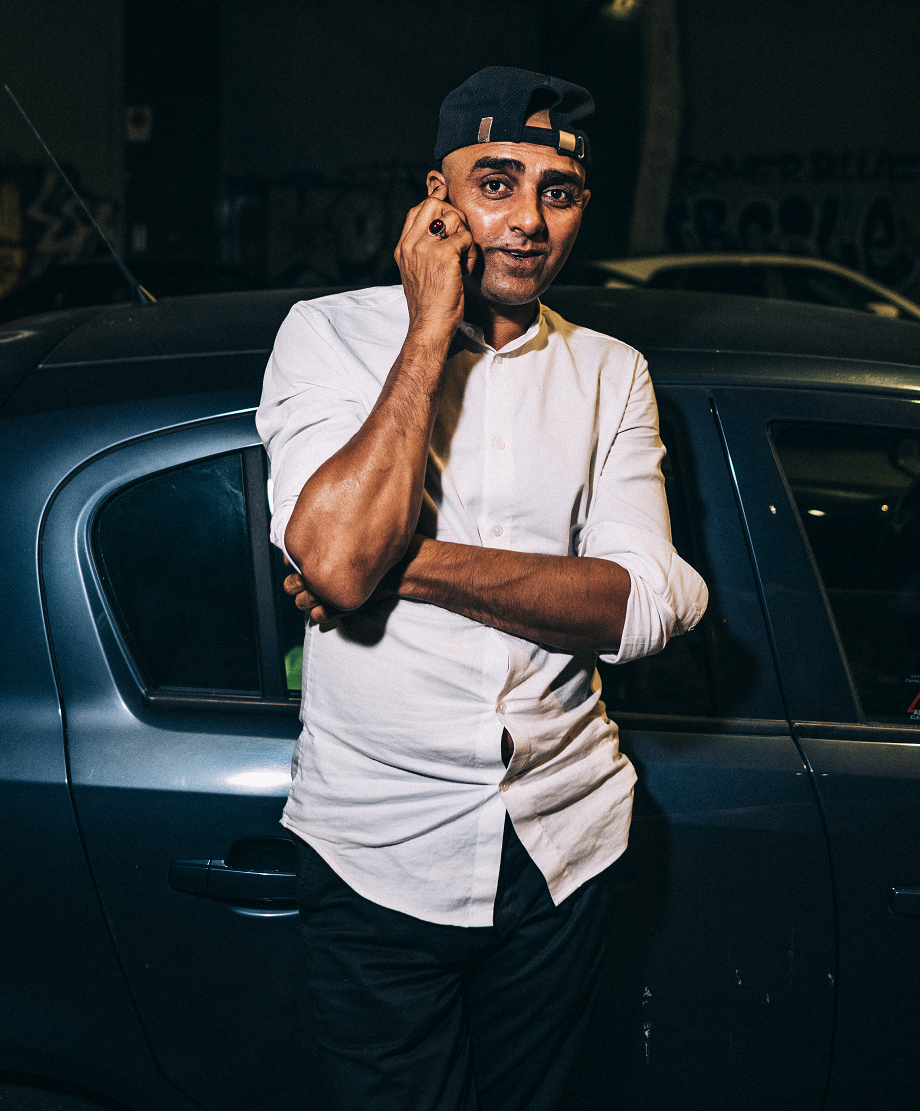 Let's end with something really serious. What would we do without them? They are always at the exact time and place. And, always, with a beer in hand. Sometimes, they think you're a guiri and try to sell you a can for 2€, but, if you make them see that you are from Barcelona, they will lower the price. They don't enter the clubs, but they are in all the doors. They are an active agent of Barcelona's nightlife. They are the real heroes and nobody, absolutely nobody, dispenses with them. Hipsters, pijos, cutres at the parkineos, rockers, puretas, students of all kinds, guiris, canis, gothic, ravers… Who has never needed a beer from one of our dear friends? May we never be missing them!
(Cover Image: © Oriol Reverter)
0