Barcelona is a city steeped in history and its long-running nightlife venues are no exception. Collectively they've created a scene that includes a diverse range of nightlife options for clubbers from around the world to enjoy. The city of Barcelona sleeps, but it definitely doesn't do it at night (that's what siestas are for). 😉
Barcelona is a city where you can find underground clubs, terraces and rooftops and even incredible bars, but it is undoubtedly its clubs and discotheques that set the pace of the night.
Each venue has unique characteristics that are worth discovering for yourself. But our top team of nightclub researchers have tested the waters and put together a list of the best night clubs in Barcelona for your careful consideration. Enjoy!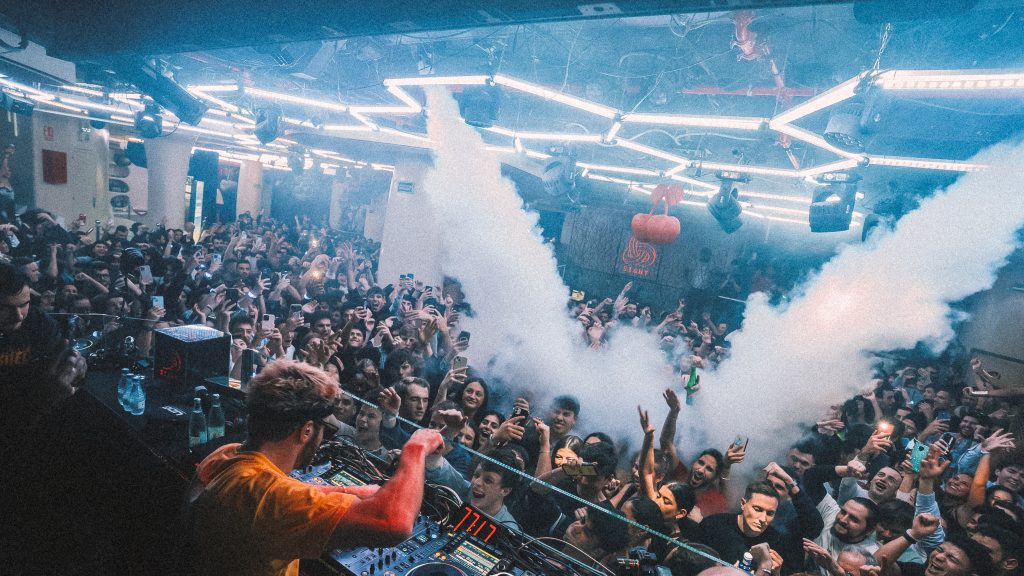 Why you should go: The world-famous Pacha brand brings amazing music and an authentic atmosphere from Ibiza to Barcelona's Port Olímpic. This club is the jewel among the nightclubs of the port and it is open seven days a week!
Atmosphere: Ibiza style clubbing in the purest form. Visitors are greeted by a sleek white interior and a stunning view over the beach. Located near Barceloneta Beach, the club attracts an international crowd with both smart and casual vibes.
Music: Pacha Barcelona uses its worldwide brand notoriety to attract the most excellent national and international DJs of the current music scene to the city. To give you an idea, the club has recently welcomed artists such as Paco Osuna, Loco Dice and Dom Dolla.
The urban vibe is also present in Pacha's agenda, with concepts such as FLIRT, PEGAO or MOULALAGA adding a tempting touch to the club's weekday and Saturday nights.
Recommendations: Pacha transforms every Sunday into the most outstanding meeting point for clubbing lovers with Sight. The party encourages you to end your week with the best electronic music, featuring the most in-demand names: Deborah de Luca, Miss Monique and Hugel are some of the stars of the upcoming line-ups
Prices: Its first ticket releases are available for 10€ with a drink and can go up to 15€. Pacha also has a wide range of VIP services that can be chosen by the type of bottle.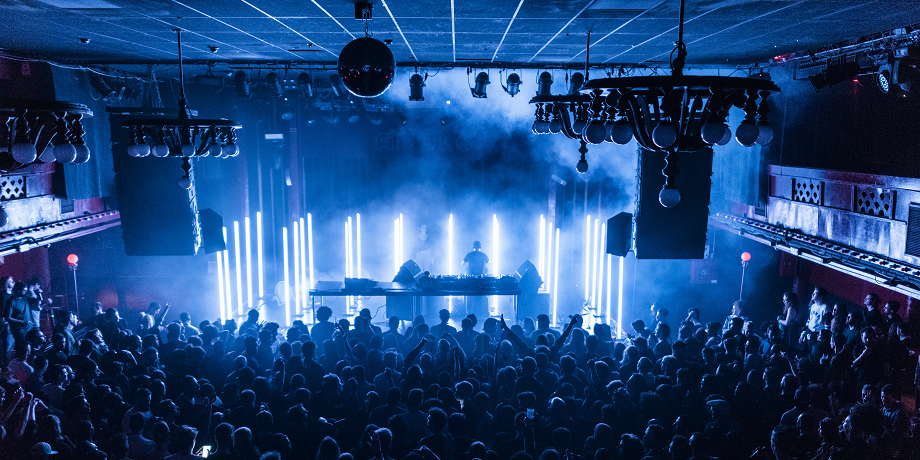 Why you should go: It's one of the nightclubs with more history and better line-ups in Barcelona. Its more than 75 years of experience are proof of this.
It's open from Monday to Sunday and hosts some of the city's most famous parties and concerts. At Apolo, even radio and TV programs have been held – its musical and artistic variety is truly respectable!
Atmosphere: Apolo breathes vanguardism. People work on their looks to move away from the mundane and break down fashion barriers as well. Be yourself. Dress the way you feel. Comfort and dancing are priorities!
Music: Every party has its own musical style. Mondays feature Honey Bunny and Bass Bunny with pop and international hits. On Wednesdays, the famous Bresh! visits Barcelona along with the urban sounds of Caníbal. On Thursdays, Milkshake offers a multicolored and vintage session to warm up the crowd for the grand arrival of Nitsa.
The big star of Fridays and Saturdays at Apolo brings to Barcelona one of the most outstanding and exclusive electronic programming in Spain: Klangkuenstler, Daria Kolosova, Anfisa Letyago and many more. Finally, Ley DJ lands on Sundays with its Churros con Chocolate concept, described by themselves as "your winter festival".
Recommendations: Pay attention to the day of the week when you visit Apolo, as it's not the same to lose your voice singing hits, to get your groove on with afrobeat and dancehall, or burn your shoes with the most underground techno. Go to the party that convinces you the most!

Prices: The price varies depending on the party or concert and can range from 18€ to 25€, always with 1 drink included.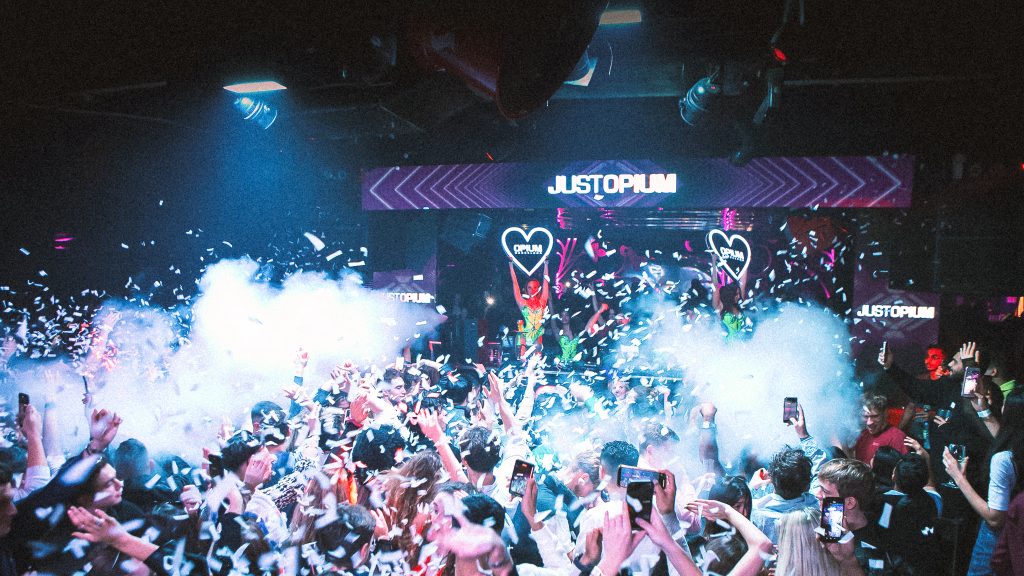 Why you should go: Opium is the place to catch the big names in EDM. It has a capacity for 3,000 people and manages to fill its dance floor every day of the week practically without any exception. It also has a large terrace facing the Barceloneta beach.
Atmosphere: Classy but unpretentious vibes and young people from all around the world.
Music: The most renowned mainstream electronic music DJs have played at Opium. Stars such as David Guetta, Tiesto or Don Diablo regularly visit this venue every year thanks to its WEDJS concept, helping Opium build a brand as one of the best night clubs in Barcelona for EDM lovers.
But throughout the week, Opium is active with events like Zazatâ, May May or Ladies Night with reggaeton and hits as the main attraction
Recommendations: Bring tissues in case you get teary listening to some of the nostalgic tracks played by the DJs..
Prices: The first tickets are available for 15€, but if you're more of a bottle person, prepare at least 300€ to enjoy this service.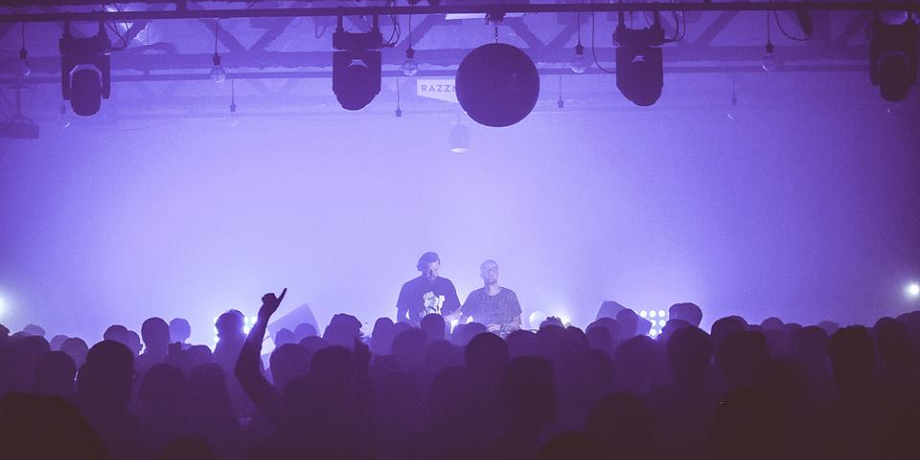 Why you should go: Razzmatazz is a unique experience. It's located in Barcelona's industrial urban district of Poblenou and was established in the year 2000. It was the first club in Spain to schedule five different spaces. It opens every day of the week and is, without a doubt, one of the top national nightclubs and, more and more every day, one of the top international ones. A true emblem of Barcelona.
Atmosphere: Urban, underground, industrial.
Music: All flavours are available. Razzclub is the indie side of the venue, Lolita is the home of genres such as house, trap and dubstep, Popbar, as its name suggests, is the place for pop, Rexroom is an experimental hybrid and, finally, we reach the top with The Loft. This last, spacious room is dedicated to the most avant-garde and powerful sounds of the electronic scene.
Together, all these rooms have hosted legends such as Richie Hawtin, Paul Kalkbrenner, Coldplay, Skrillex and Kanye West.
Recommendations: Don't be surprised if you lose all your friends within the labyrinth of rooms. It's easy to get lost inside the many rooms, so make sure you keep some phone battery for when you inevitably get separated from your gang.
Prices: It depends on the concert or party and the day. You can find tickets for €16 or €45.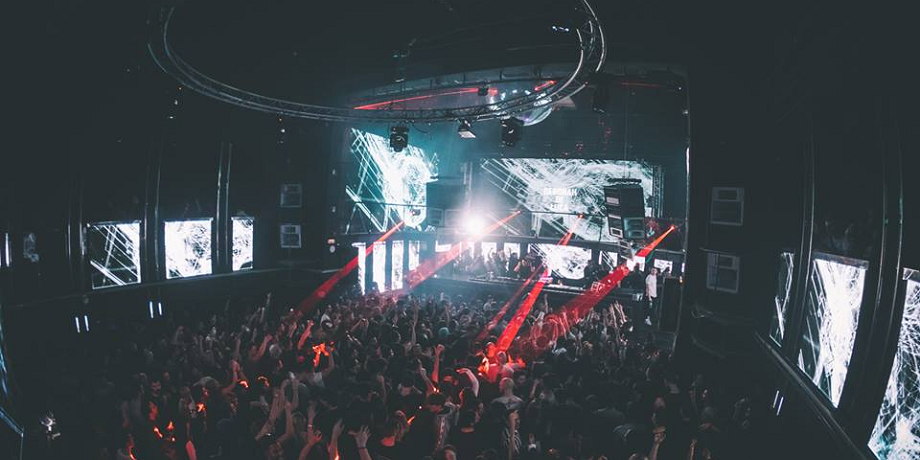 Why you should go: INPUT is in the top 3 best places in the city to experience electronic music. Its giant Funktion One sound system is worthy of any first-level festival, and also its large LED screen doesn't leave anyone indifferent.
Atmosphere: INPUT is usually frequented by ravers who want to dance and let their imaginations run wild. From young people in their twenties to people in their thirties, everyone at INPUT is driven by a single passion: listening to electronic music in the best possible way.
Music: The fact that different promoters organise the program of the venue means that we can enjoy everything from techno options such as Ben Sims, Ben Klock or SNTS to melodic artists such as Worakls, Konstantin Sibold or Edu Imbernon, without forgetting the groove of Jamie Jones, Hot Since 82 or Los Suruba.
In addition, from time to time INPUT ventures to change its underground vibes for the summer ones of the beach at GO Beach Club, a venue where they hold events facing Barcelona's Port Forum.
Recommendations: Don't take too long to get to the Poble Espanyol, because INPUT doesn't have a capacity much higher than 1,000 people and, when the headliner is important, the sold-out is guaranteed.

Prices: Early-birds at INPUT are around €10, but the normal price is between €15 and €20, and can go up to €25 on special occasions. The ticket allows access until 4.00am.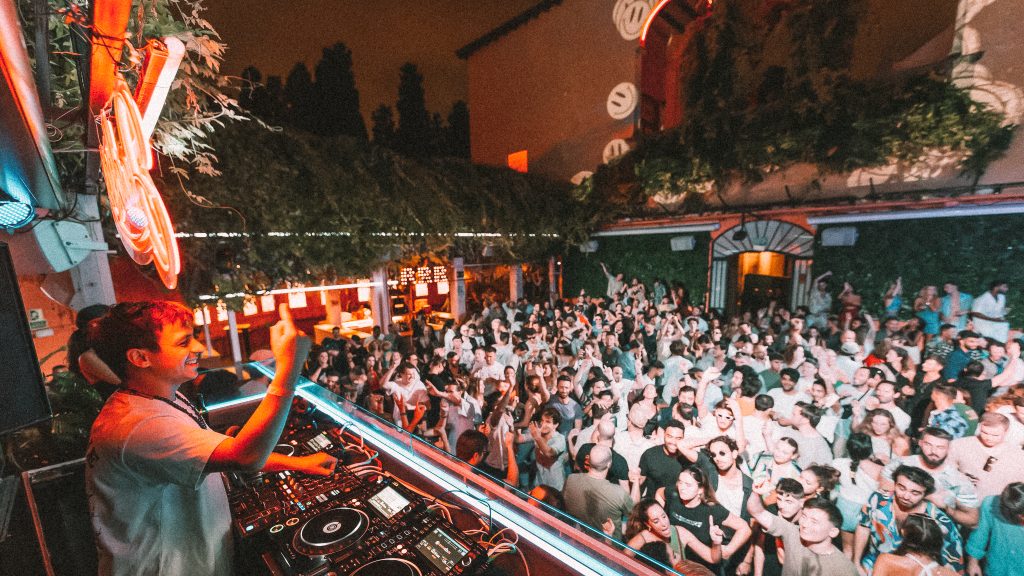 Why you have to go: This party is open-air inside a castle on a mountain – need we say more?
Atmosphere: This place has a fresh, happy vibe, fitting of the title "Atmospherical Fun Club". Tell your friends back home you're going to an open-air party at a nightclub in a castle and watch their jaws drop. The way inside is through the gates of Poble Espanyol, a mini-village atop Montjuic whose streets were modeled from the various styles of architecture in each region of Spain.
Music: Here, you can find a good selection of electronic music. La Terrrazza has been making Barcelona's people dance for more than 20 years with artists like Magda, Format B, Moscoman, Derrick May or Raxon.
Recommendations: Great place to bring your friends from out of town!
Prices: Tickets range form €15 to €30, depending on the event. Check all the events and prices on Xceed.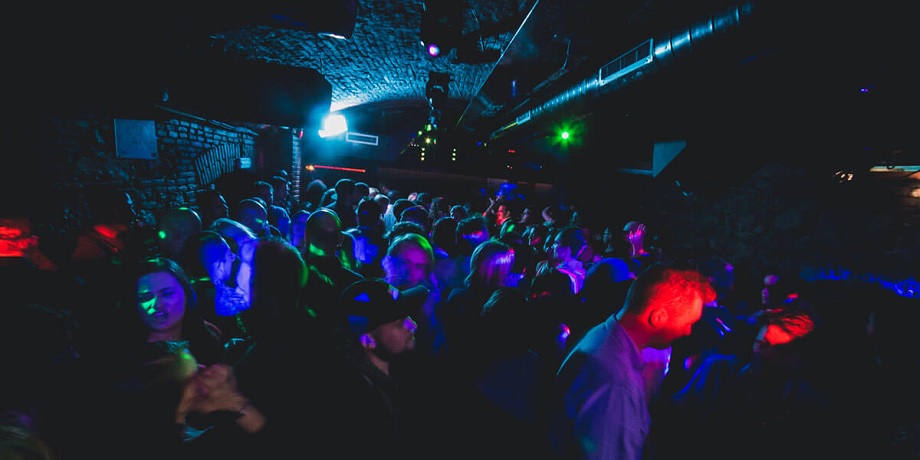 Why you should go: If hip-hop is your thing, congratulations, you've found your place. Located in the middle of Las Ramblas, in the centre of Barcelona, Jamboree Dance Club is the oldest hip-hop music club in Spain. Open since the 1960s and focused on hip-hop since 1992, Jamboree is known for being loyal to its musical line 365 days a year, without exception.
Atmosphere: Jamboree has a cosmopolitan atmosphere, combining an international audience – generally from central and northern Europe – with locals.
Music: As we say, Jamboree's main focus is hip-hop, along with other styles such as R&B or other currents that are in trend at the time. Right now, its main room is dedicated to hip-hop, R&B, urban trap, and even the most underground reggaeton. Room 2 plays music from the 80s and 90s, ranging from pop to rock.
Recommendations: Jamboree is open every night of the year and is always full, which leads us to recommend you to arrive before 1 am if you don't want to deal with a long queue. We also recommend that you dress comfortably.Prices: Jamboree is a relatively affordable club, with tickets ranging from €6 to €12, depending on the day and the event.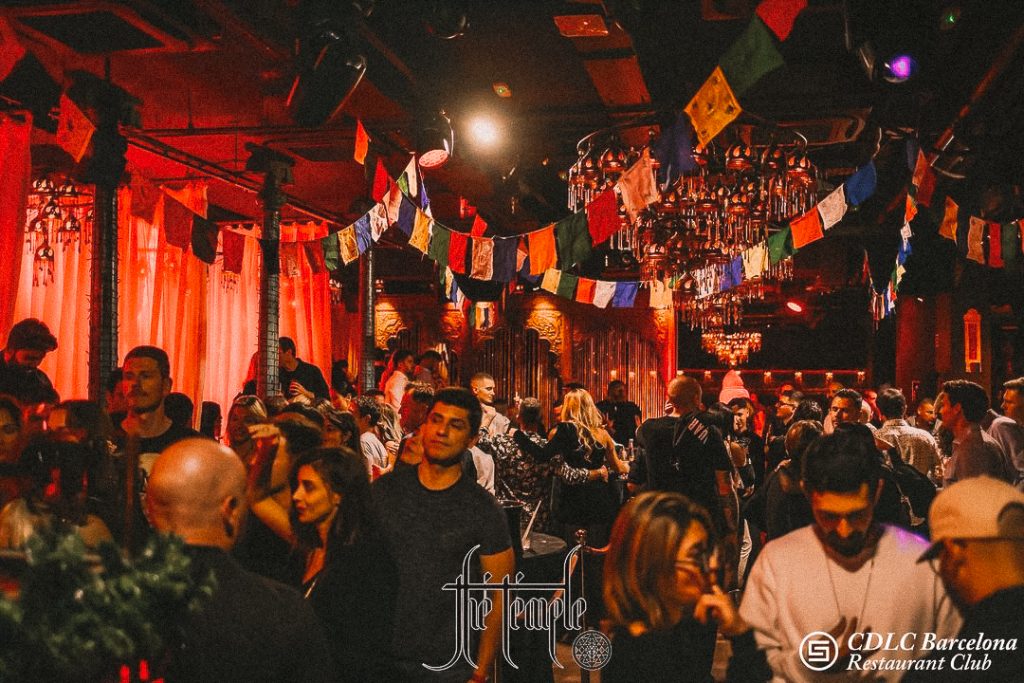 Why you should go: Want to travel without leaving Barcelona? Among the city's huge offer, CDLC is one of the most peculiar places to go. It has a lounge running every day of the year in the Olympic Village, with international cuisine and décor that will leave you wanting more. It also has a club section with theme parties, where you can surround yourself with the most organic electronic music of today.
Atmosphere: Natural, spiritual, exotic. A unique place to explore your mind, your appetite, and your musical tastes.
Music: Deep, tech-house, ambient… All the sounds are capable of moving your soul.
Recommendations: Saturdays are also a day not to be missed with The Temple, where residents NIIXII and Lancaster will make for an unforgettable evening.
Don't miss the opportunity to stop by Camilo Franco's BOHO Experience, the iconic brand that has made its mark in iconic locations such as Tulum and Ibiza, will return to its roots in CDLC to immerse Barcelona in the purest atmosphere in a combination of music, art, fashion and the universe.
Prices: Tickets are on sale for 20€ with a drink, while their VIP table service ranges from 300 to 1500€, depending on the number of people.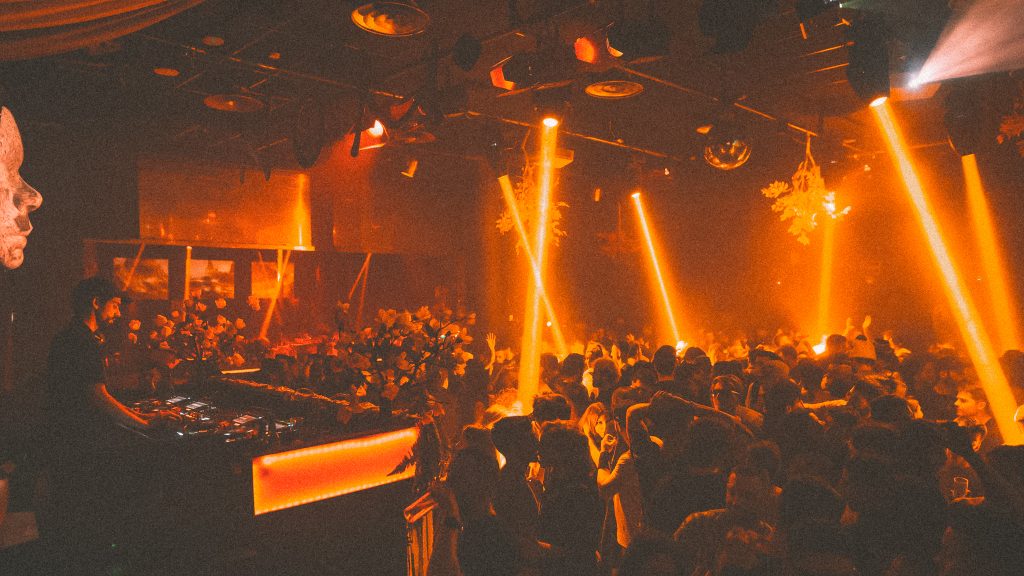 Why you should go: The long walkway that you have to cross to get to the club is ideal to dive you into one of the most genuine nightclubs in Barcelona. Full of small hidden corners, Bikini is the perfect venue for concerts, live performances and also some of the most sophisticated electronic parties in the city.
Atmosphere: It brings together electronic music lovers aged between 25 and 35 or even 40, who find in electronic sounds an ideal place to disconnect from weekly stress.
Music: On Fridays, Tunnel takes over to get the weekend started with house beats. On Saturday nights, NOM lets the tribal, melodic and deep house conquer the place, bringing artists like Echonomist, Patrice Baumel, Guy- J and many more.
Recommendations: Despite being in the high zone of Barcelona, Bikini doesn't require you to wear elegant clothing. Think about your outfit, but don't worry about those worn shoes.
Prices: Tickets range from 10€ to 25€ depending on the guest artist and which ticket release is active, always with a drink included.
EVENTS & TICKETS NOM EVENTS & TICKETS TUNNEL
Why you should go: Probably the best alternative club in Barcelona at the moment. Located very close to the Rambla, Les Enfants Brillants is a new but successful Input project that offers a boutique clubbing format and is winning the hearts of nightlife lovers and relevant promoters such as Loud-Contact or checkpoint in Barcelona.
Atmosphere: Innovative. Red walls with avant-garde designs, lasers everywhere and a top-quality sound system. A combination that will make you become loyal to the club and its vibe.
Music: Minimal, house, techno, disco… Everything a true passionate clubber could ask for featuring names such as TINI, Mathew Jonson and Traumer
You can immerse in the depths of its musical proposal with the exclusive vinyl sets at Just Waxx and discover yourself in its other concept, named Carrencà.
Recommendations: It's your must-visit every week if you're one of those who enjoy finding out about new artists.
Prices: Tickets range from 12-22€, with exclusive offers available for 10€ until 1am.
EVENTS & TICKETS LES ENFANTS BRILLIANTS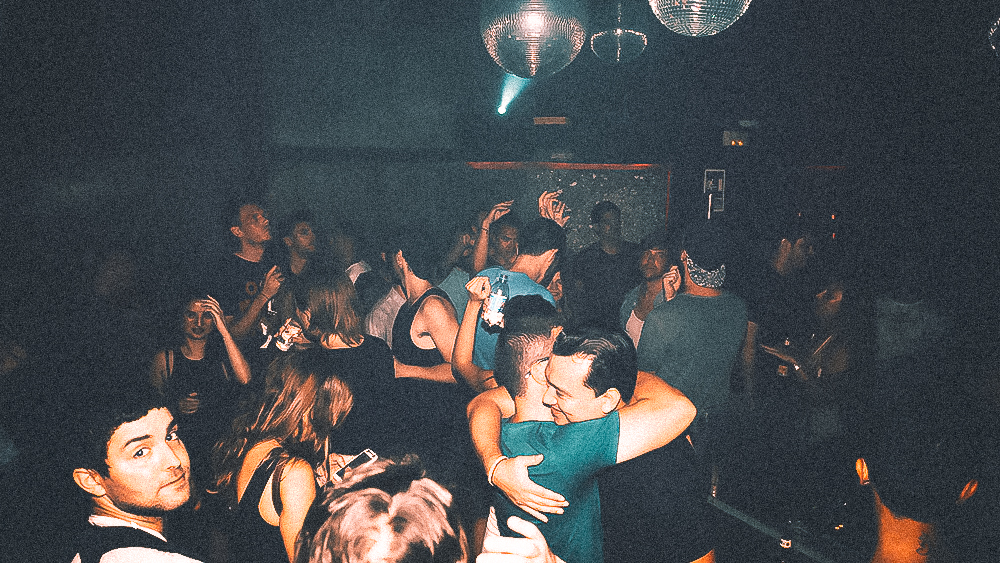 Why you should go: Can you believe a nightclub has a legal capacity of 84 people? Yes, it is a micro-club. There are several in Barcelona, but this is the best of them all: Funktion One sound and open seven days a week.
Atmosphere: Few places breathe so much passion for electronic music. There, your appearance is the least of all. In Macarena, the only thing that matters is the passion for select and alternative electronic music in an intimate and personal atmosphere.
Music: Techno, electro, EBM, leftfield house, nu disco. What is more difficult to find in Macarena is the massive big-room techno and the groovy tech-house that succeeds in big venues. Macarena looks for small proposals for demanding listeners.
Recommendations: The capacity is very limited and the "one out, one in" policy is almost always applied. If you're dying to see the artist on the line-up, don't take risks and book your ticket

Prices: Tickets are available for an average of 10€ for most events.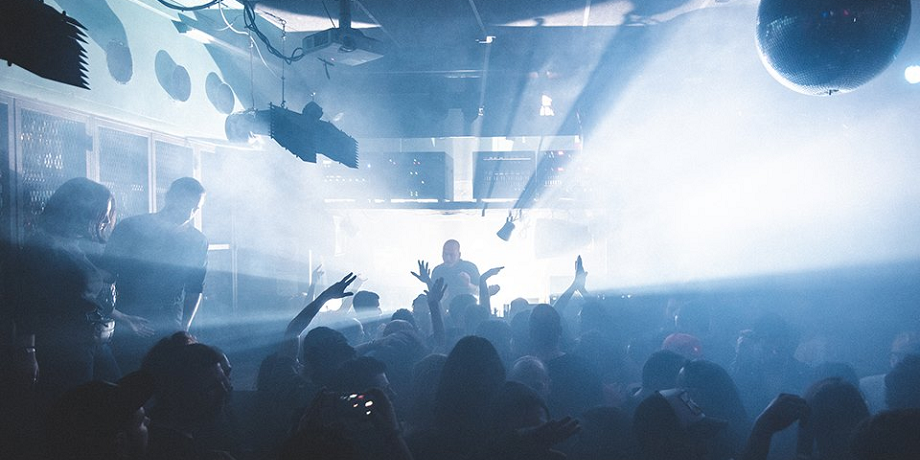 Why you should go: The air you breathe at Мoog is underground. Since its opening, there has only been one night in which it hasn't opened its doors (due to the mourning for the victims of the terrorist attack). With that, we're saying everything.
Atmosphere: Moog is the heart of electronic music in Barcelona. It offers you a much more intimate atmosphere than other great venues such as Razzmatazz or Apolo. The club opened almost 20 years ago in the Old Town of Barcelona, but teleports the techno lover to a local rave in Berlin. The concept is the same: quality underground electronic music for real experts in techno.
Music: Techno. Mainly, industrial techno music at high revolutions and away from the most mainstream spotlights. Oh! And every day. From Monday to Sunday. No exception.
Recommendations: Finding space for you and your group of friends is a luxury at Moog, as the club is one of the smallest in the city. But, at least it's cosy.
Prices: Tickets usually vary from 7€ on weekdays and Sundays, and 12€ from Friday to Saturday.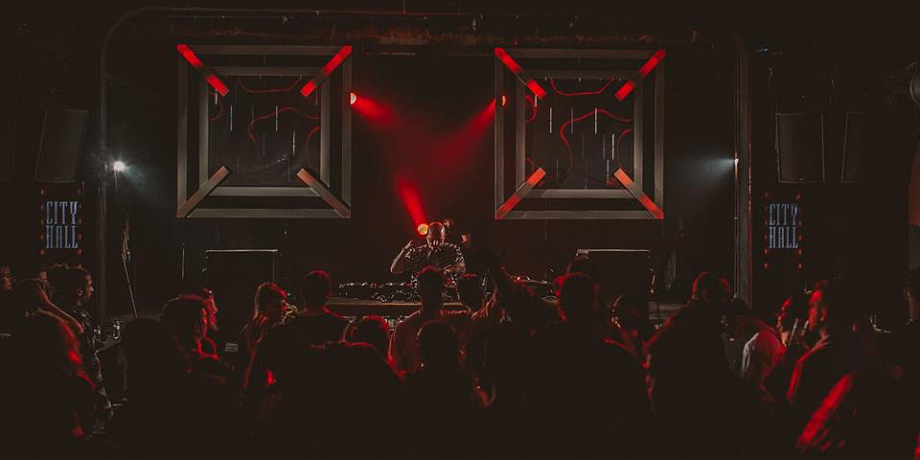 Why you have to go: CityHall is another club that opens (almost) every day. Well, Sunday is marked as a day of rest. It mainly offers electronic music at its main parties, like Deeptuesday (Tuesdays), B Club (Thursdays) or its own curatorship as CityHall (Saturdays). There's no dress code, so it's the ideal place to go wild.
Atmosphere: Its classic theatre interior design with red velvet curtains, high ceilings and rigging decorations is preserved, all combined with an exceptional lighting and sound system.
Music: CityHall is established with two main proposals. One, facing the tourist public with remember music and hits and the other, facing the fans of electronic music with some of the most current techno and minimal big-room proposals.
Prices: With Xceed, you'll be able to sign up for a free guest list until 1 am at most events. Later, the ticket will cost between €10 and €12, always with 1 long drink included.
7