Barcelona is a city steeped in history and its long-running nightlife venues are no exception. Collectively they've created a scene that includes a diverse range of nightlife options for clubbers from around the world to enjoy. The city of Barcelona sleeps, but it definitely doesn't do it at night (that's what siestas are for). 😉
Barcelona is a city where you can find underground clubs, terraces and rooftops and even incredible bars, but it is undoubtedly its clubs and discotheques that set the pace of the night.
Each venue has unique characteristics that are worth discovering for yourself. But our top team of nightclub researchers have tested the waters and put together a list of the best night clubs in Barcelona for your careful consideration. Enjoy!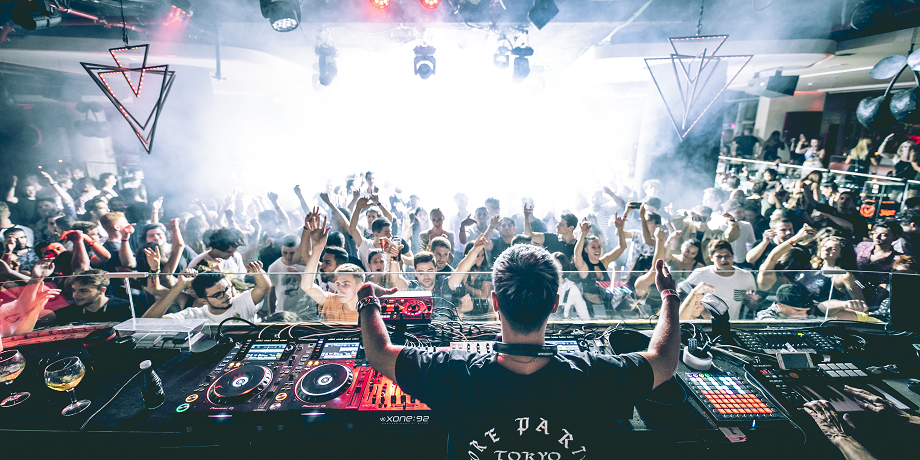 Why you have to go: The world famous Pacha brand brings amazing music and the authentic atmosphere from Ibiza to Barcelona's Port Olímpic.
Atmosphere: Ibiza style clubbing in the purest form. Visitors are greeted by a sleek white interior and a stunning view over the beach. Located near the Barceloneta Beach, the club attracts a crowd that is international with a both smart and casual atmosphere. This club has a bit more of an edge than its Port Olímpic neighbors, particularly on Fridays, when the best underground electronic music takes the place in the Sight parties.
Music: Pacha Barcelona uses its worldwide brand notoriety to attract the best national and international DJs from the current music scene to the city. Recently, Bob Sinclar, Robbie Rivera, and Claptone have all brought joy to the eager crowds of party people, and also Luciano, Davide Squillace or even Sven Väth have done so in the Sight nights.
Recommendations: On Fridays, the vibe is dramatically different from other nights, dress quite smart but get ready to dance with the best big-room techno, minimal and deep.
Prices: Being in the guest list, your entrance is free until 2 am in most of the nights, although you can also pay €20 to enter with 2 drinks included. Bottles cost €200 upwards. All these services can be contracted on Xceed by clicking on the button below.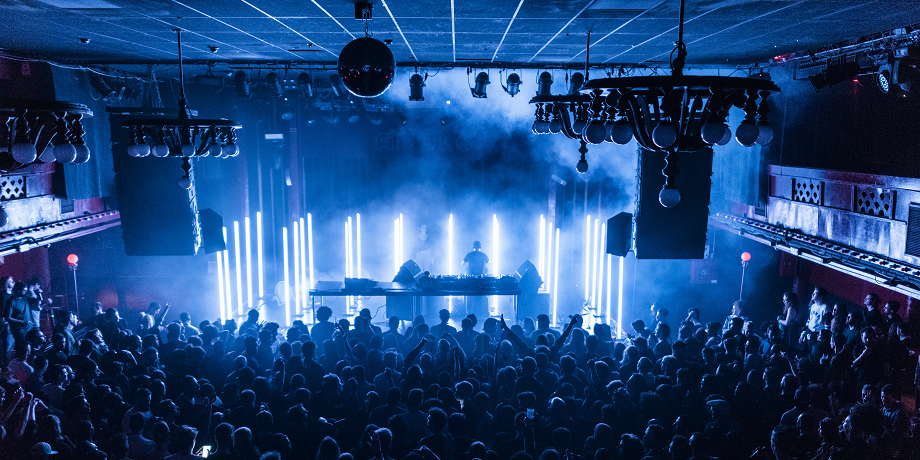 Why you have to go: It's one of the nightclubs with more history and better line-ups of Barcelona. It's open from Monday to Sunday and hosts some of the city's most famous parties, such as Nasty Mondays, Crappy Tuesdays or Nitsa Club.
Atmosphere: Apolo breathes modernism. People work on their looks to move away from the mundane and break down barriers in the stylistic as well. What you don't see in Apolo, you don't see anywhere. But security won't be a problem for you. You dress the way you want. Comfort and dance are priorities.
Music: Every party has its own stipulated musical style. On Mondays, Nasty Mondays bets on hits, indie-rock and pop. When Crappy Tuesdays opens on Tuesday, it focuses on the purest indie sound, while Caníbal, on Wednesdays, focuses on the urban sounds of trap, dancehall, afrobeat and even reggaeton. Cupcake brings back the pop and commercial sound aimed at university audiences and, on weekends, Nitsa Club brings the best underground electronic producers and DJs from the international scene to Barcelona.
Recommendations: Pay attention to the day of the week when you visit Apolo, because it's not the same to lose your voice singing hits, to break your skeleton with afrobeat and dancehall or to burn your shoes with the most underground techno. Go to the party that convinces you the most!
Prices: The price ranges vary depending on the party and can range from €8 to €15, always with 1 drink included.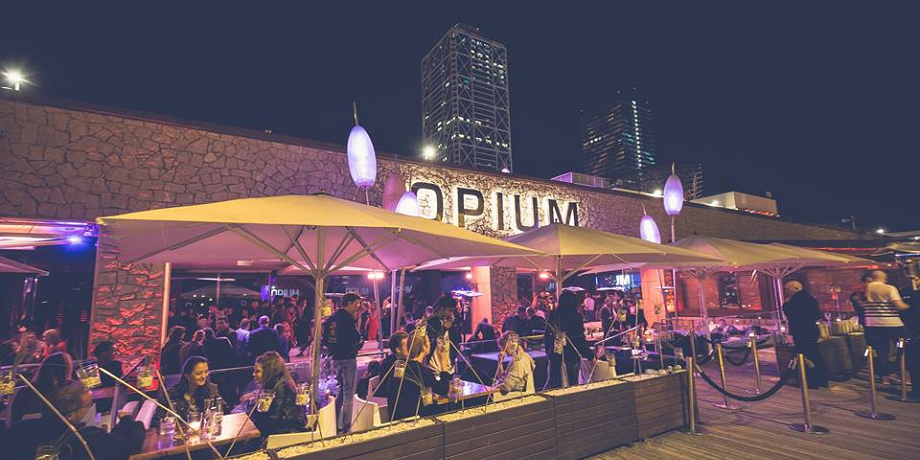 Why you have to go: Opium is the only place to catch the big names in EDM.
Atmosphere: The venue boasts a huge beach terrace, classy but unpretentious vibes, and young beautiful people from all around the world. Opium has a capacity for up to 3000 people and still manages to pack it out every single day of the week.
Music: As we already said, most of the most famous international DJs are used to play in Opium Barcelona. David Guetta, Tiesto, Avicii and Armin van Buuren regularly pass through this venue every summer, helping Opium build a brand as one of the best night clubs in Barcelona for EDM lovers.
Recommendations: Guys, wear long pants and closed shoes or face rejection.
Prices: If you are on the guest list, access is free before 2 am on most nights. Another thing is what you spend inside the club, as a drink can cost you up to €18. The best option is to buy the advance ticket at Xceed (next button): you'll pay €20 and get 2 drinks when you enter the club. If you prefer bottle service, prepare, at least, €300.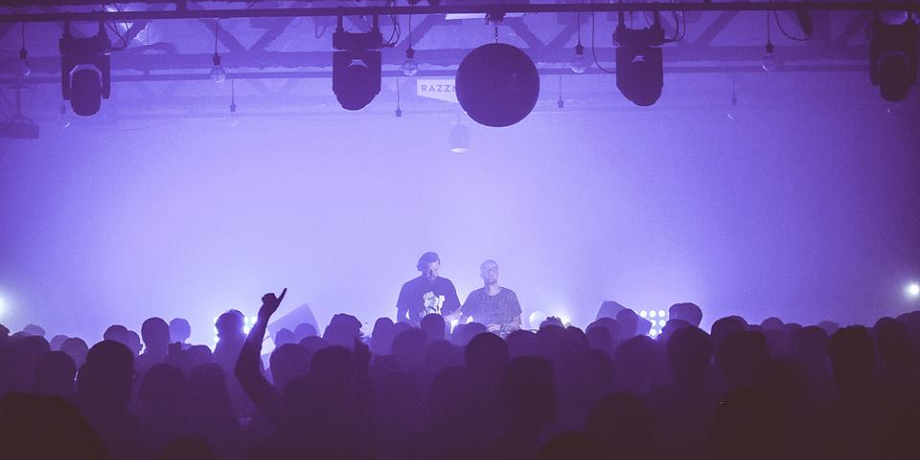 Why you have to go: Urban, underground, industrial. This club is a unique experience.
Atmosphere: Expect a social and non-pretentious atmosphere. It's located in Barcelona's industrial urban district of Poblenou. Don't be surprised if you lose all your friends (and maybe your mind) within the labyrinth of rooms. On a weekend, access the entire complex made up of industrial factories on different levels, each with a separate DJ. Established in the year 2000, Sala Razzmatazz was the first club in Spain to schedule five different spaces. It opens every day of the week, and it is, without doubt, between the best 100 nightclubs in the world.
Music: Razzclub, The Loft, Lolita, Pop Bar, Rex Room and the lounges 1, 2 and 3 have been witnesses to the best international and national artists in genres such as pop, rock and electronic music. Artists such as David Byrne, Coldplay, Orbital, Pulp, The Strokes, Kanye West, Blur, Belle and Sebastian, Richie Hawtin, Jeff Mills, Kraftwerk, Paul Kalkbrenner, Justice or Skrillex, just to name a few, have performed in Razzmatazz. Many came when they were barely known, taking the stage for the first time in Spain at Razzmatazz before becoming famous worldwide.
Recommendations: It's easy to get lost inside the many rooms, so make sure you keep some phone battery for when you inevitably get separated from your gang.
Prices: Entrance ranges from €8 to €15 with 1 drink included. To avoid waiting on the huge queue and in order to save €5 or €10, tickets should be bought in advance.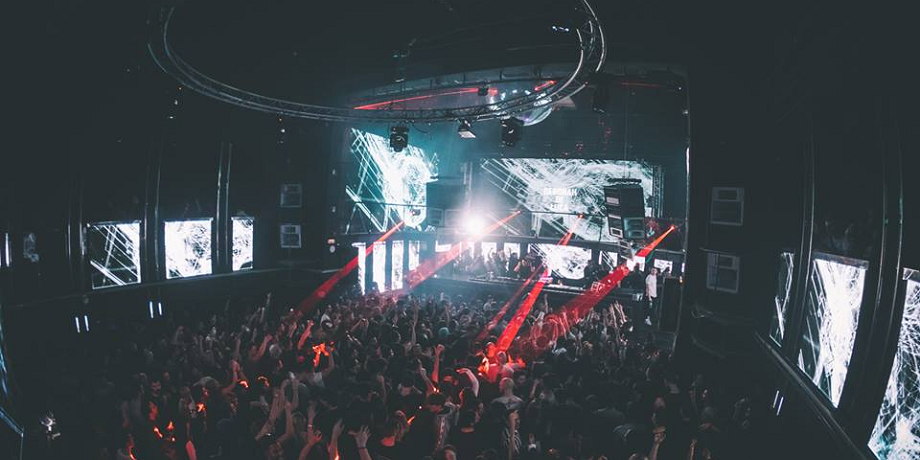 Why you have to go: INPUT is the best place in town to listen to electronic music. Its giant Funktion One sound system is worthy of any first level festival, and also its large LED screen doesn't leave anyone indifferent.
Atmosphere: At INPUT there are only people who want to dance and let their imagination run wild. From young people in their twenties to people in their thirties, everyone at INPUT is driven by a single passion: listening to electronic music in the best possible conditions.
Music: The fact that different promoters cover the artistic programme of the venue means that we can enjoy everything from techno options such as Ben Sims, Ben Klock or SNTS to melodic music artists such as Worakls, Konstantin Sibold or Edu Imbernon, without forgetting the groove of Jamie Jones, Hot Since 82 or Los Suruba.
Recommendations: Don't take too long to get to the Poble Espanyol, because INPUT doesn't have a capacity much higher than 1,000 people and, when the headliner is important, the sold-out is always happening.
Prices: The early-birds on Xceed can even cost €5, but normally you'll have to pay between €10 and €15, being able to arrive at €20 on the most special occasions.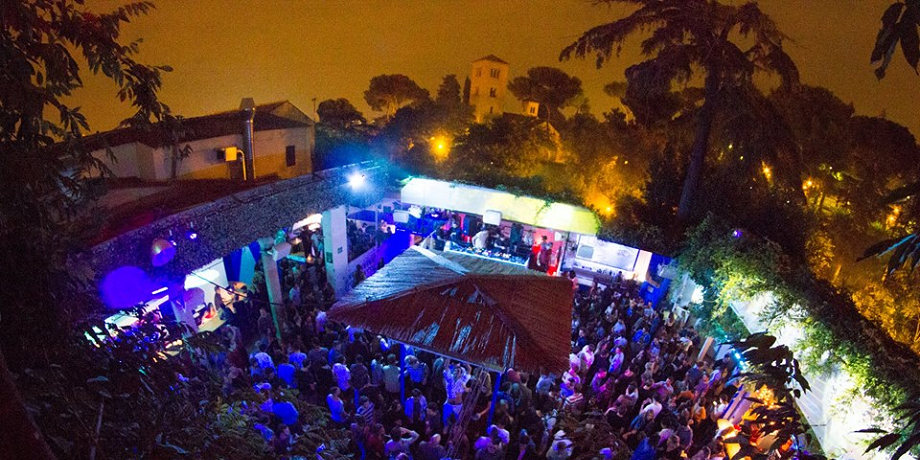 Why you have to go: This party is open air inside a castle on a mountain – need we say more?
Atmosphere: This place has a fresh, happy vibe, fitting of the title "Atmospherical Fun Club". Tell your friends back home you're going to an open-air party at a nightclub in a castle and watch their jaws drop. The way inside is through the gates of Poble Espanyol, a mini-village atop Montjuic whose streets were modeled from the various styles of architecture in each region of Spain.
Music: Here, you can find a good selection of electronic music. La Terrrazza has been making Barcelona's people dance for more than 20 years with artists like Magda, Format B, Moscoman, Derrick May or Raxon.
Recommendations: Great place to bring your friends from out of town!
Prices: If you are on the Xceed list, the ticket costs €15 with 1 drink included if you enter before 2:30 am (the price without list is €19 with 1 drink). The price of the bottle is a minimum of €200. A special case is the OFF Week, when La Terrrazza is open all the 7 days. To find out prices for these dates, click on the button below.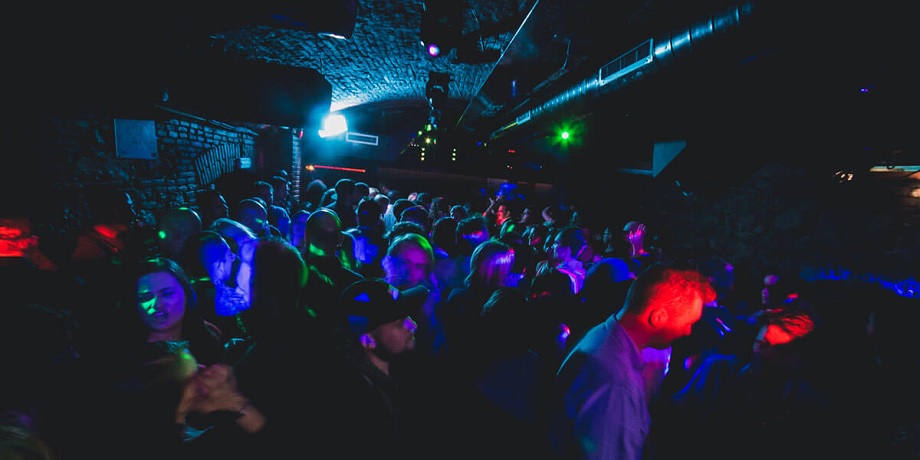 Why you have to go: If hip-hop is your thing, congratulations, you've succeeded. Jamboree is your place. Located in the middle of Les Rambles, in the centre of Barcelona, Jamboree Dance Club is the oldest hip-hop music club in Spain. Open since the 1960s and focused on hip-hop since 1992, Jamboree is known for being faithful to a musical line 365 days a year, without exception.
Atmosphere: Jamboree has a cosmopolitan atmosphere, combining an international audience, generally central and northern Europe, with locals.
Music: As we say, Jamboree's leitmotiv is hip-hop, along with other derivatives such as r&b or other trends that are fashionable at the time. Right now, its main room is dedicated to hip-hop, r&b, urban trap and even the most underground reggaeton. In the 2nd room, music from the 80s and 90s is played, ranging from pop to rock.
Recommendations: Jamboree is open every night of the year and is always full (from March to October) and on Thursdays, Fridays and Saturdays (from October to March), which leads us to recommend you arrive before 1 am if you don't want to deal with a long queue. And, of course, get your pre-sale ticket on Xceed to ensure access. We also recommend that you dress comfortably. As long as you don't wear unelegant sportswear or football shirts, you won't have any problem.
Prices: Jamboree is not an excessively expensive club, but even so, by buying the pre-sale ticket you can save a good part of the price. From Sunday to Thursday, the entrance will cost you 7€ at the door and 5€ online. On Fridays and Saturdays, the price goes up to 12€ at the door and 10€ online.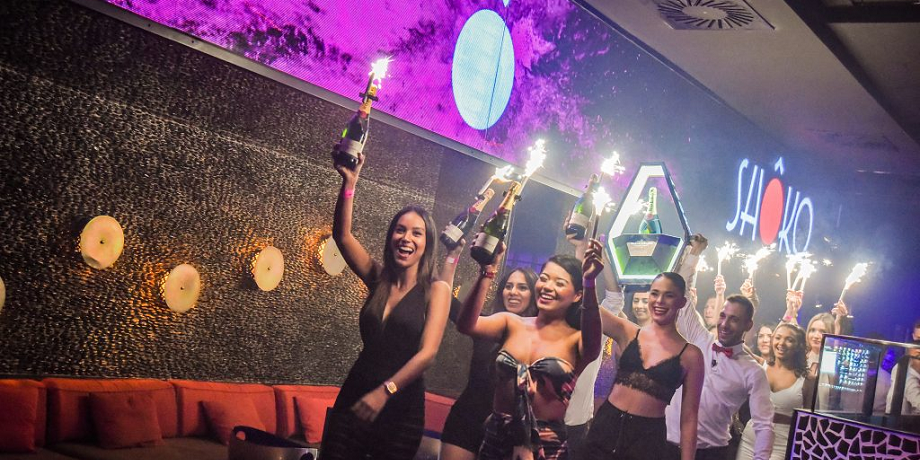 Why you have to go: At nightfall, Shôko transforms from a restaurant into a nightclub with all the great musical styles represented. It's very common to see top-level French rappers and Latin music artists.
Atmosphere: Shôko is located on the beachfront and is the ideal location for those in search of Barcelona beachside glamour. The nights in Shôko are famous for their originality and themed parties. From the fine, Asian inspired décor with a modern twist, you will find its essence in every detail.
Music: Regarding the music style, Shôko offers hip-hop, RnB and EDM nights. The club has received top-notch international artists such as Kaaris, Lil Wayne, Quintino, Borgeous and many more.
Recommendations: Concerning the dress code, even though the atmosphere is glam, you can come dressed relaxed. We suggest smart clubwear!
Prices: In terms of pricing, you can put your name on the guest list through Xceed in order to enter for free before 1 am. After that time, you'll have to pay €15 (with 1 drink included).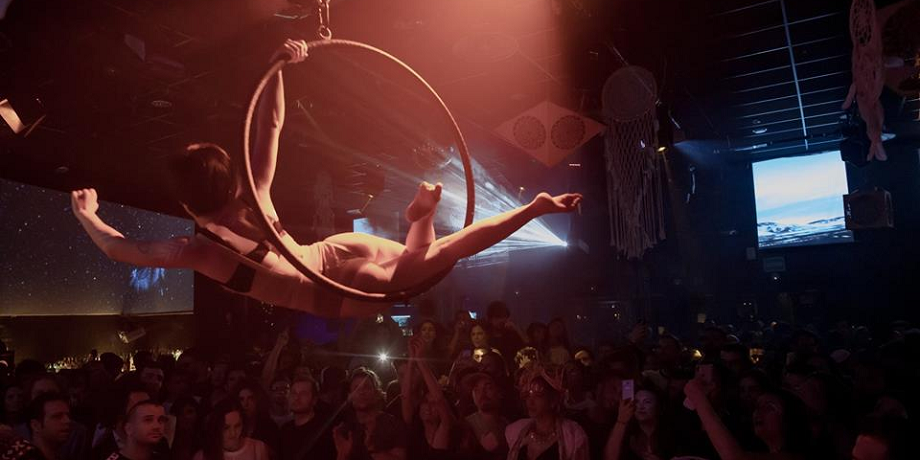 Why you have to go: This long covered walkway that you have to cross to get to the club is ideal for diving into one of the most genuine nightclubs in Barcelona. Full of small hidden corners, elegant and always well arranged, Bikini is the ideal venue for concerts, live performances and also some of the most sophisticated electronic parties in the city.
Atmosphere: Bikini is one of the favourite destinations for university party organisers. On those days, the students take over the place. On Saturdays, on the other hand, the NOM party brings together electronic music lovers aged between 25 and 35 or even 40, who find in the sounds of deep house and tribal house an ideal place to disconnect from weekly stress.
Music: On Saturday nights, NOM lets the tribal, melodic and deep house conquer the place. On other nights, Bikini offers commercial music in a less serious atmosphere than usual.
Recommendations: Despite being in the high zone of Barcelona, Bikini doesn't require to wear elegant. Take care of your image, but don't worry about those worn shoes.
Prices: Tickets range from €5 to €15 depending on the guest artist and which ticket release is active. On Xceed, you'll always find your NOM tickets on sale to avoid queuing problems.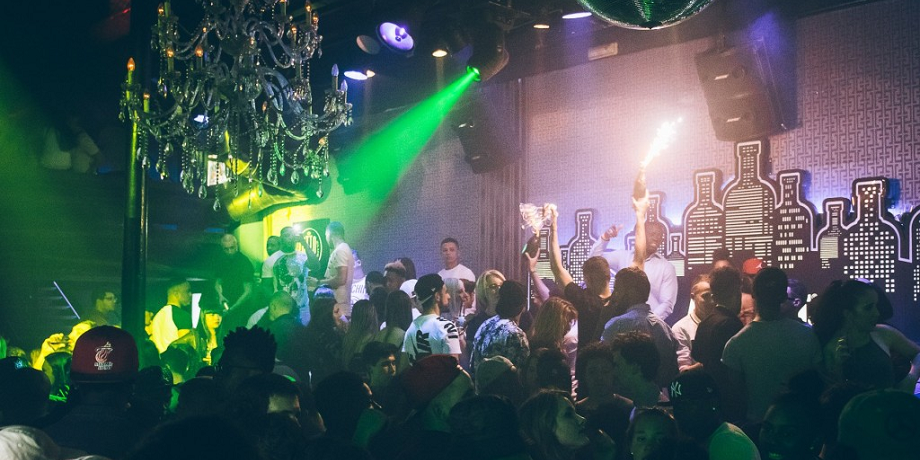 Why you have to go: It's one of the few places that still retains that clandestine spirit. You'll be able to see it in Los Altos, the private space of the club. Will you figure out how to find it?
Atmosphere: This is the place to come to feel Barcelona's highlife party style. Located in the Gràcia neighbourhood, the venue follows the same classy atmosphere as the popular beach clubs, minus the hordes of international tourists. Otto Zutz can best be described as the go-to stylish club for locals. On the top floor, you'll find the exclusive Los Altos space, often visited by celebrities.
Music: Every night spins hip-hop, RnB and commercial and house hits at the hands of local resident DJs.
Recommendations: Consider the bottle service for the complete package and make sure you wear your best cocktail dress or jacket!
Prices: With the Xceed guest list, you can enter for free until 1 am or pay €12 with 1 drink before 2 am. In Xceed, you can also buy directly your ticket with 1 drink included and valid all night at the price of €12, or extend the offer to 2 drinks for €20. The bottles and VIP tables range from €150 to €250, depending on the space in which you want to be placed.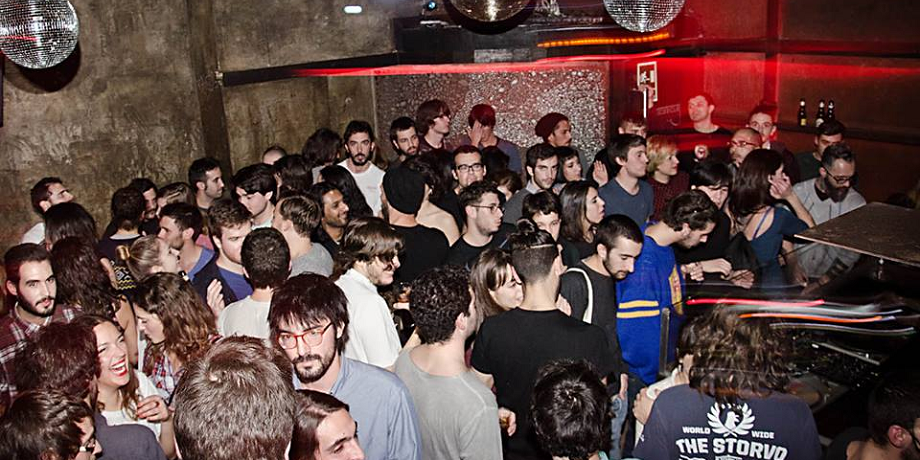 Why you have to go: Can you believe a nightclub has a legal capacity of 84 people? Yes, it is a micro-club. There are several in Barcelona, but this is the best of them all: Funktion One sound and open seven days a week.
Atmosphere: Few places breathe so much passion for electronic music and so little care for the image. There, your appearance is the least of all. In Macarena, the only thing that matters is the passion for select and alternative electronic music in an intimate and personal atmosphere.
Music: Techno, electro, EBM, leftfield house, nu disco. What is more difficult to find in Macarena is the massive big-room techno and the groovy tech-house that triumphs so much in big venues. Macarena is looking for niche proposals for demanding eardrums.
Recommendations: The capacity is very limited and the "one out, one in" policy is almost always applied. If you're dying to see the artist on the line-up, don't take risks and book on Xceed.
Prices: Macarena Club allows free entry with the Xceed guest list before 1:30 am. After that, the access will cost about €5 or €10 maximum.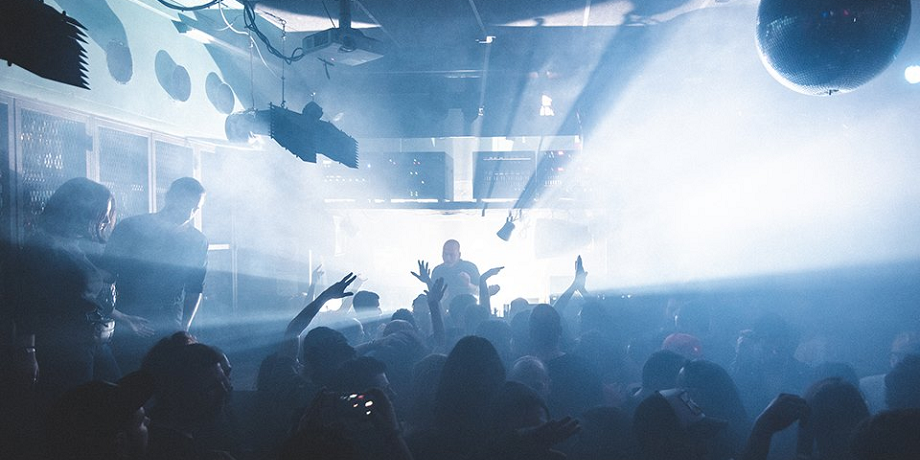 Why you have to go: The air you breathe at Мoog is underground. We're talking about the most historic nightclub in Barcelona. Since it was inaugurated, there has only been one night in which it hasn't opened its doors (due to the mourning for the victims of the terrorist attack). With that, we're saying everything.
Atmosphere: Moog is the heart of electronic music in Barcelona. It offers you a much more intimate atmosphere than that of other great halls such as Razzmatazz or Apolo. The club opened almost 20 years ago in the Old Town of Barcelona, but teleports the techno lover to a local rave in Berlin. The concept is the same: quality underground electronic music for the real experts in the techno genre.
Music: Techno. Mainly, industrial techno music at high revolutions and away from the most mainstream spotlights. Ah! And every day. From Monday to Sunday. No exception.
Recommendations: Finding space for you and your group of friends is a luxury at Moog, as the club is one of the smallest in the city. But, yeah, it's cosy like few others..
Prices: Admission usually varies between €5 and €8. We highly recommend buying the pre-sale ticket on Xceed if there is an important headliner, as capacity is very limited and that's the only way to guarantee access.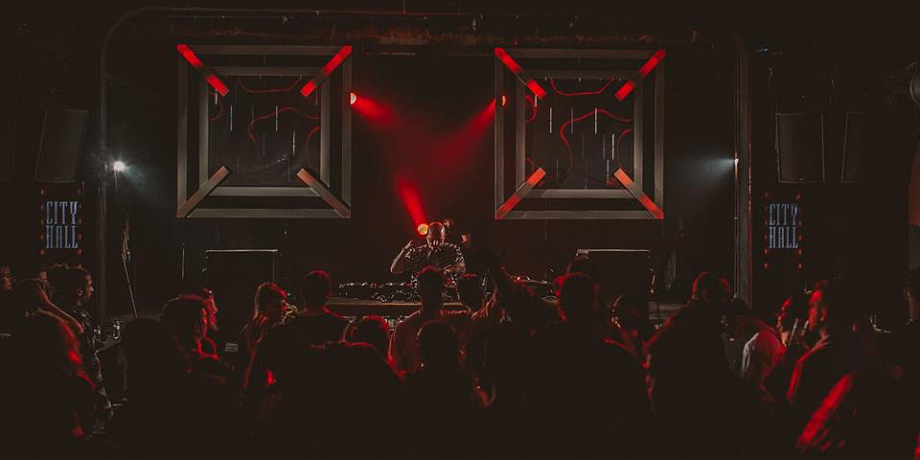 Why you have to go: CityHall is another club that opens (almost) every day. Well, Sunday is marked as a day of rest. It mainly offers electronic music at its main parties, like Deeptuesday (Tuesdays), B Club (Thursdays) or its own curatorship as CityHall (Saturdays). There's no dress code, so it's the ideal place to go wild.
Atmosphere: Its classic theatre interior design with red velvet curtains, high ceilings and rigging decorations is preserved, all combined with an exceptional lighting and sound system.
Music: CityHall is established with two main proposals. One, facing the tourist public with remember music and hits and the other, facing the fans of electronic music with some of the most current techno and minimal big-room proposals.
Prices: With Xceed, you'll be able to sign up for a free guest list until 1 am at most events. Later, the ticket will cost between €10 and €12, always with 1 long drink included.
(Cover Image: © Aleksandar Pasaric)
0