The enchanting Mediterranean city. Famous for its world-class gastronomy, modern culture and unique architecture, is also home to some of Europe's best venues in terms of electronic music. The melting pot that the Catalan capital has turned into has enabled the perfect atmosphere for the development of the scene.
In the past few years, Barcelona has become a central part of Europe's techno scene, with a handful of artists and labels moving to the city, such as Maceo Plex, ANNA, Jonny White, Dubfire o tINI and many more. Attracted by the good weather and a generally well-educated crowd in terms of music, these artists have started to call Barcelona their home. If you're an avid clubber looking for the finest tech-house, techno, electro, disco and house music, this is your list. The following clubs are a must visit if you're in Barcelona, which is now a city that can be compared to heavyweights like London, Paris and even Ibiza.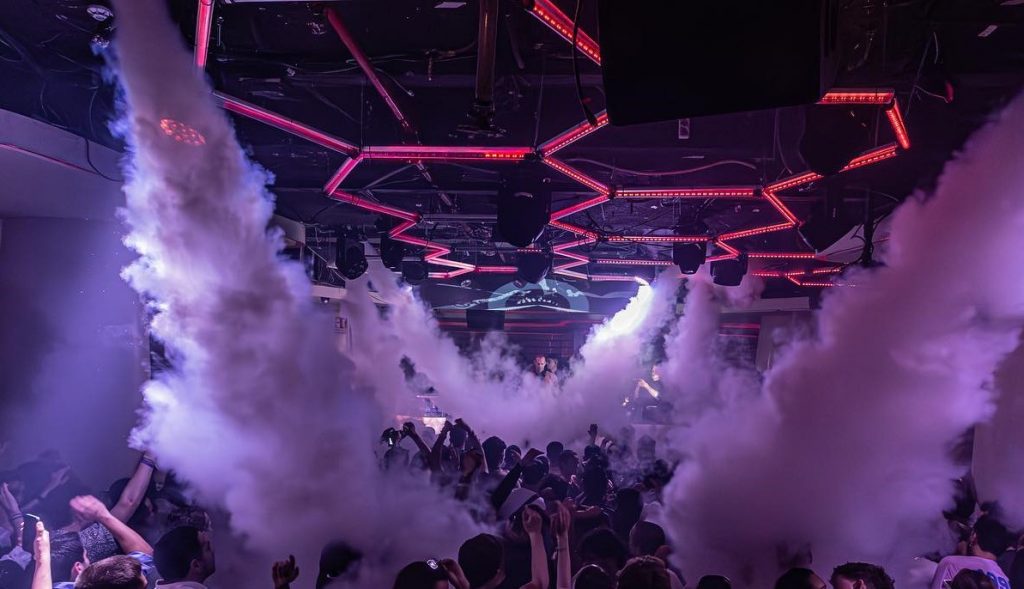 Pacha. The name speaks for itself. The glamorous cherry brand is one of the major points of interest in Barcelona also in genres such as techno and tech house. In its weekly agenda, although open every day, the SIGHT programming stands out. Yes, Sundays are the new Saturdays at Pacha.
The power of the club, which allows you to breathe microdoses of Ibiza spirit in the heart of Barcelona's Port Olímpic, is fused with the quality of SIGHT's line-ups, which stop you staying at home even on the days you're supposed to be resting. Deborah de Luca, Paco Osuna, Loco Dice, Joseph Capriati, Gordo, Dennis Cruz, Enzo Siragusa, ANOTR, Marco Carola, Sam Paganini and Claptone are some of the stars of the shows. The very best of the best is at SIGHT.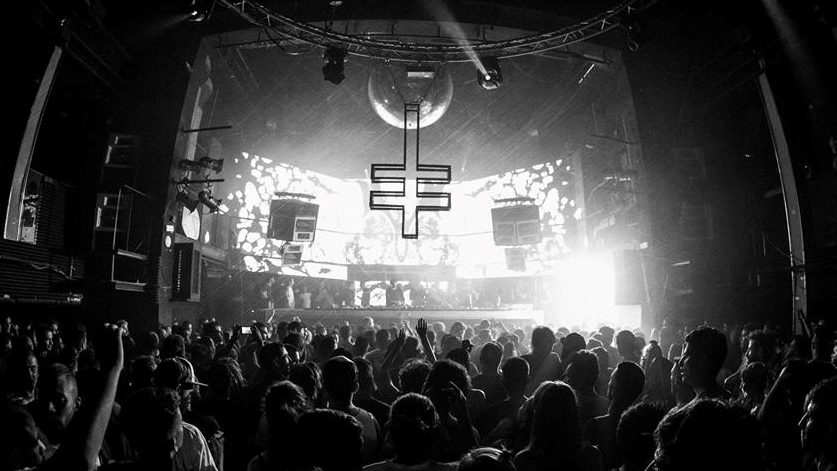 If there's one must-visit venue in Barcelona for audiophiles, it's INPUT. The venue named "High Fidelity Dance Club" lives up to its nickname by not only boasting a meticulously installed Funktion-One sound system and top-notch acoustics, but also by ensuring the dancing on every one of its nights, setting itself as one of the city's clubbing references.
Located on the top of Montjuïc hill between the walls of the iconic Poble Espanyol, the traditional and almost medieval air of its surroundings contrasts once you step inside the club. Large LED screens with futuristic visuals immerse the clubber in a 360 experience captained by international artists week after week representing the full spectrum of techno and tech house.
From nights with smashing kicks from Ben Klock, Charlotte de Witte, Adam Beyer, Reinier Zonneveld or Amelie Lens to others with the groove of Eats Everything, Wade o Joseph Capriati to dates where the melodic sounds of Kölsch, Maceo Plex or Oxia take over the speakers. Explore their different sessions and discover the INPUT universe: J4US, Prism, ONíRICA, Swing and many more.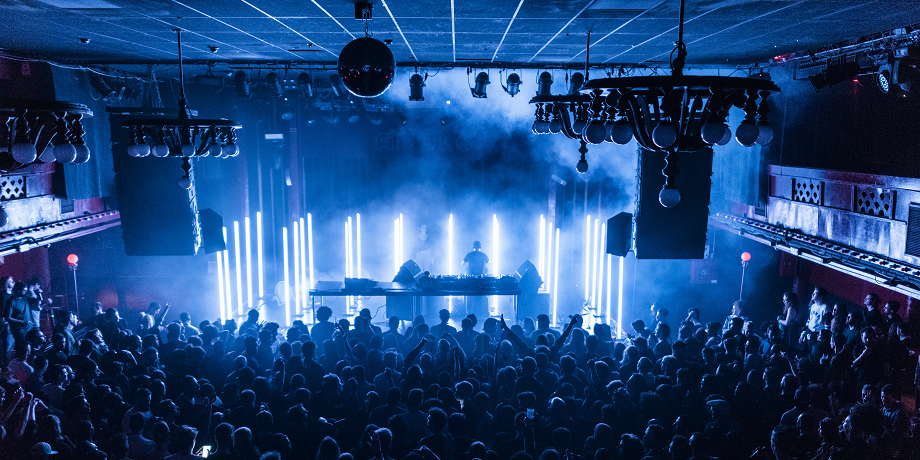 If we are talking about Nitsa Club we must highlight one factor above the rest. Its artistic programme. But there is much more. Nitsa Club is the name, the flag, the icon, the party that happens at Sala Apolo and La [2] de Apolo, the 2 spaces of the mythical Barcelona club located in the middle of the Av. Paral·lel, on Friday and Saturday nights. It is then that the legendary Nitsa brand, a pioneering party and one of the most historic and emblematic of Barcelona, turns Apolo into one of the great epicentres of the European clubbing scene.
As we said, Nitsa is especially remarkable for its programming. Always at the forefront, its booking team bets on the most futuristic and sophisticated sounds of techno, house, nu-disco, IDM, breakbeat, EBM and electro. Nitsa has gone from Helena Hauff, Surgeon, Dixon, Bicep or The Blessed Madonna. The idol John Talabot uses to visit the venue, by the way.
Nitsa Club consists of Nitsa (main room on the upper floor) and Astin (complimentary room on the lower floor; it is the first one you will find when you enter the club). Both have recently been remodelled and their infrastructure, as well as their sound and lighting systems, have been readapted to meet the expectations of one of the most demanding audiences in the city. If you are looking for new sounds and away from the big media spotlights, Nitsa Club is your best option.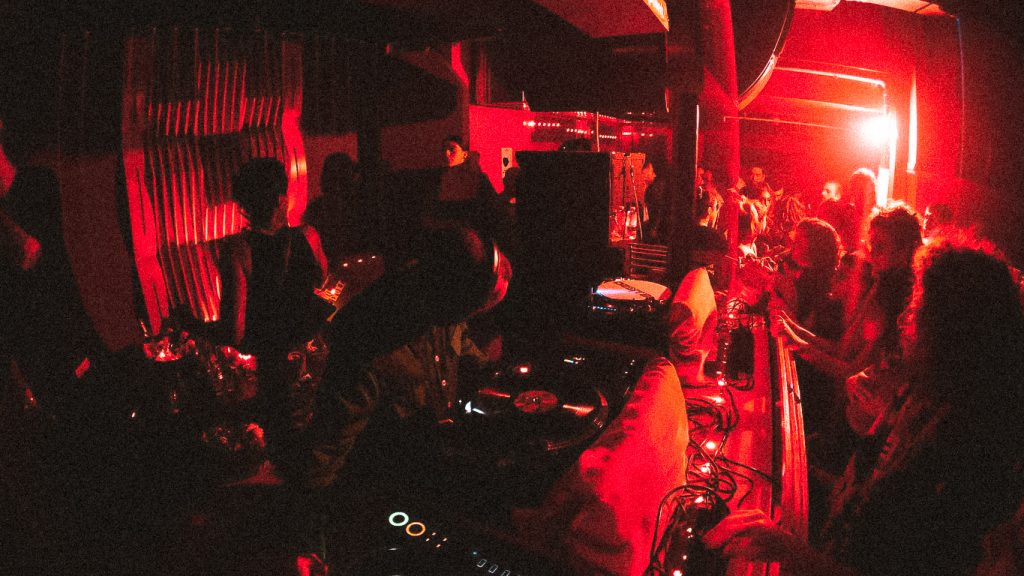 The most intimate clubbing in the Raval is called Les Enfants Brillants. Born in 2022, the 400-capacity club preaches the essence of the underground by hunting down local and international talent to test the 12 L-Acoustics loudspeakers that sound the small room.
In the heart of Barcelona, Les Enfants Brillants provides a hedonistic space where club music connoisseurs can enjoy exclusive performances in the country. All this inside a spaceship completely painted in a passion red that allows you to dance in an oasis in the middle of the metropolis.
It offers a "boutique" clubbing format and is winning the hearts of nightlife lovers and promoters as important as Loud-Contact or checkpoint in Barcelona. Minimal, house, techno, disco… Everything a true lover of the clubber feeling could ask for, from names like tINI, Mathew Jonson or Traumer.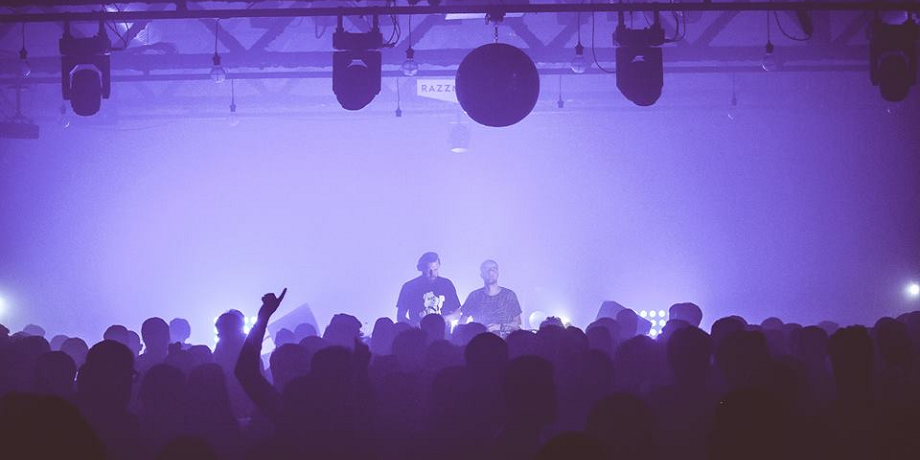 A session that has grown by leaps and bounds in a place that needs no introduction. Razzmatazz is possibly one of the most famous clubs in Europe. In reality, we are talking about a macroclub with five rooms, each one dedicated to a specific musical genre. That is why we highlight Human in the title. It is located in Room 2, where every weekend some of the most raw and industrial proposals of the techno sound come together.
Beyond the mere fact that it is in Razzmatazz itself, its programming has been able to read the tastes of the new generations to perfection, hence its great growth. From the hard techno of artists like Alignment, Charlie Sparks, 6EJOU or 999999999, to legends like Ben Sims, Vitalic or Oscar Mulero and up-and-coming DJs like KI/KI o HAAi. Not to mention their ability to select on a national level, interweaving more urban influences such as Chico Blanco.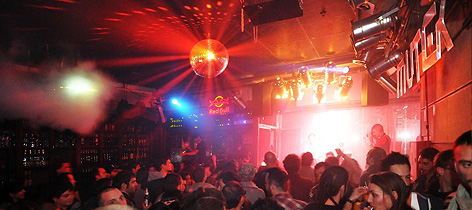 "Moog your body" is the slogan of this emblematic Barcelona club, another cosy room with a reduced space in which barely 100 people can fit. However, it is always full (its central location helps) and has an enviable appearance. It is not usual to see big names there. Rather, it's emerging talents, both local and international, that occupy its line-ups.
You rarely hear music in Moog that isn't techno or genres close to techno. For more than 20 years (opening absolutely every night of the year), Moog has educated his audience with blunt, generally dark, industrially charged music. Moog is in Barcelona, but he could perfectly well be anywhere in Berlin. It has also hosted festivals such as MASIMAS, with artists such as Coyu, Not a Headliner o Tensal in the booth. We repeat: the capacity is super limited. The best idea? Buy your pre-sale ticket and be safe at the door.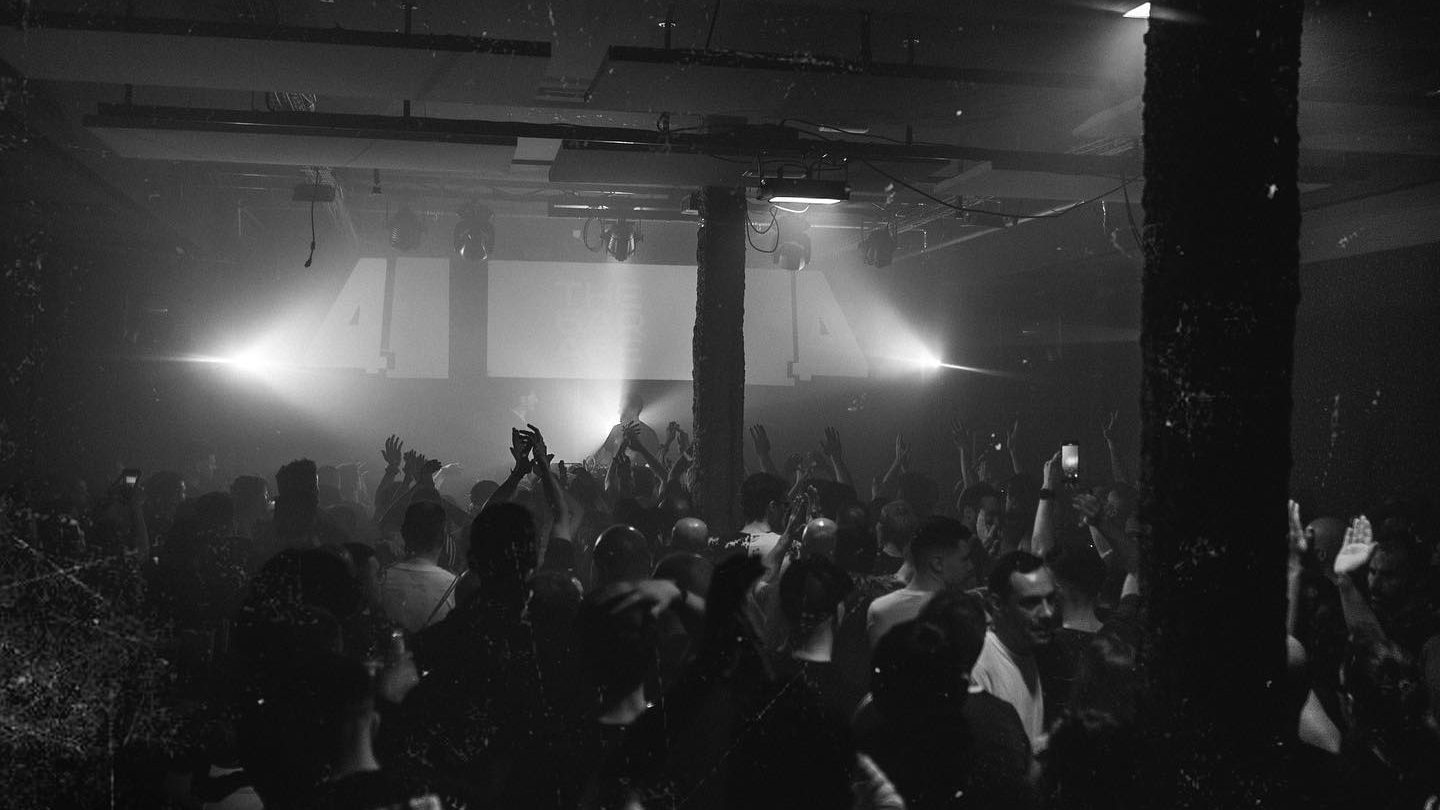 The Bass Valley is one of the most important electronic music production academies in Spain. This is where great artists of our scene such as Paco Osuna, Marc Marzenit or Uner usually teach. With the aim of further expanding this culture, The Bass Valley landed in Barcelona to offer one of the best facilities for the production, mastering and mixing of electronic music. On the street floor, however, they found an empty industrial warehouse. Why not make a club? That's how The Garage of The Bass Valley was born.
We are talking about a small club, with a capacity of just over 300 people, and a sound-system (almost) unique in the world. Pioneer Pro Audio XY-3B and XY-218HS is a true pioneer in Spain and only the London club Fuse in all of Europe can say it got it too.
In such conditions, many have been attracted by this new club, officially launched in February 2019 and away from the busiest areas of Barcelona. The Garage of The Bass Valley is mostly techno, experimental and futuristic music and proposals always close to rave genres. Architectural, Psyk, James Shinra or Boston 168, among others, have already performed there. It is also a frequent venue for some of the most acclaimed sessions in Barcelona, such as Unlocked. As we said, the capacity is barely over 300 people, so we recommend always getting an early entrance to avoid bad experiences at the door.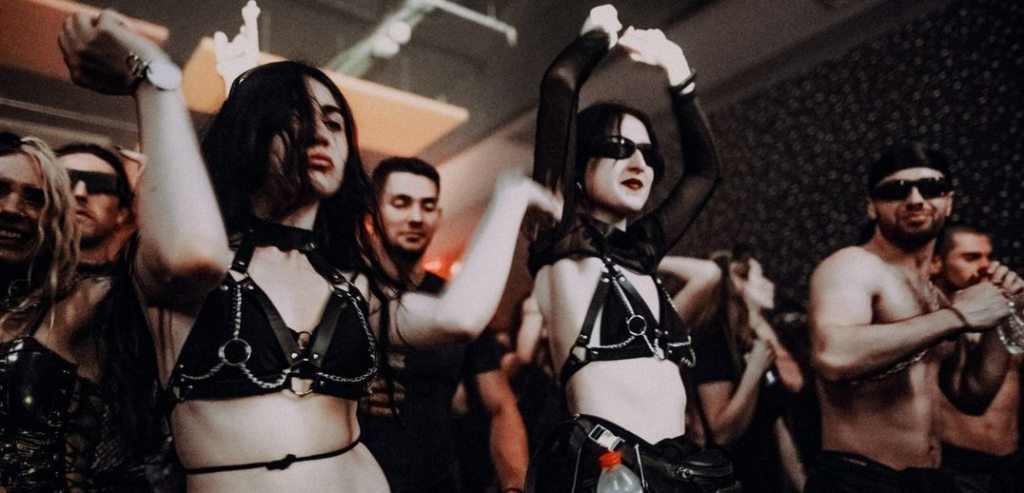 As we mentioned earlier, Unlocked is usually held at The Garage of The Bass Valley, although it has no fixed base and has taken its sound to other venues such as Razzmatazz or Upload and showcases at Tramunfest or Duro Festival. In their sets, you can expect artists who are making waves, such as Nico Moreno, Rene Wise or Cera Khin, but also a good selection of local talent.
Unlocked also boasts its own record label and internationally renowned residents such as Vendex. Get your full black outfit ready, some leather or latex and your favourite chains, because you're going to wear them at Unlocked. In addition to all of the above, Unlocked has created parallel projects that are gaining more and more followers every day, such as D-konnect, a new rave concept with new generation artists such as Luciid, Funk Tribu and many more.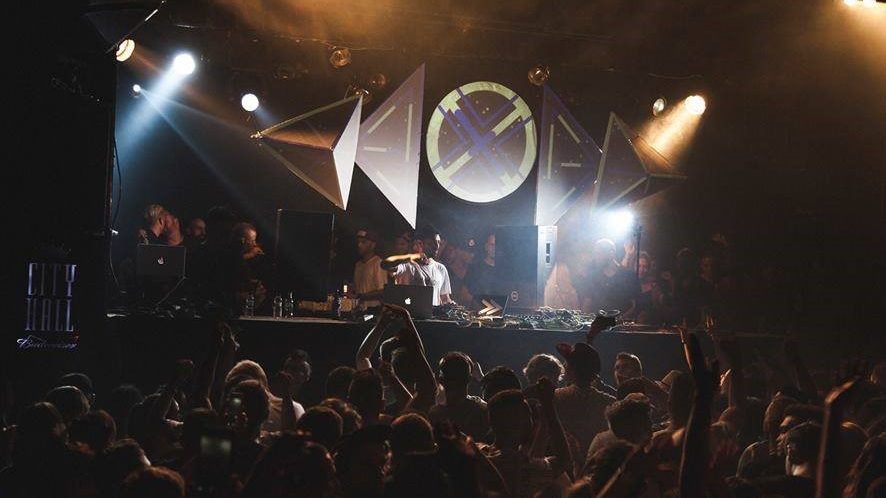 It's impossible not to know Barcelona's Plaza Catalunya, isn't it? City Hall is just a few metres away. It is the most centric club in Barcelona. Previously, it was a theatre, something easily recognisable by its red curtains, present throughout the whole venue.
You will enter, walk down a long corridor, hallucinate a bit with the club structure… and, in the end, you will go down the stairs and enter the main room of City Hall, being totally absorbed by the lights and sound and starting to dance to the beat.
City Hall has been visited by many top DJs, with big-room techno and tech house on the order of the day, being this latest the most played in the venue at the moment. City Hall is, in fact, one of the classic bets on Thursday and Saturday nights. Ben Sims, Pan-Pot, tINI a or national artists like Andrés Campo, Lexlay or Agatha Pher usually perform there.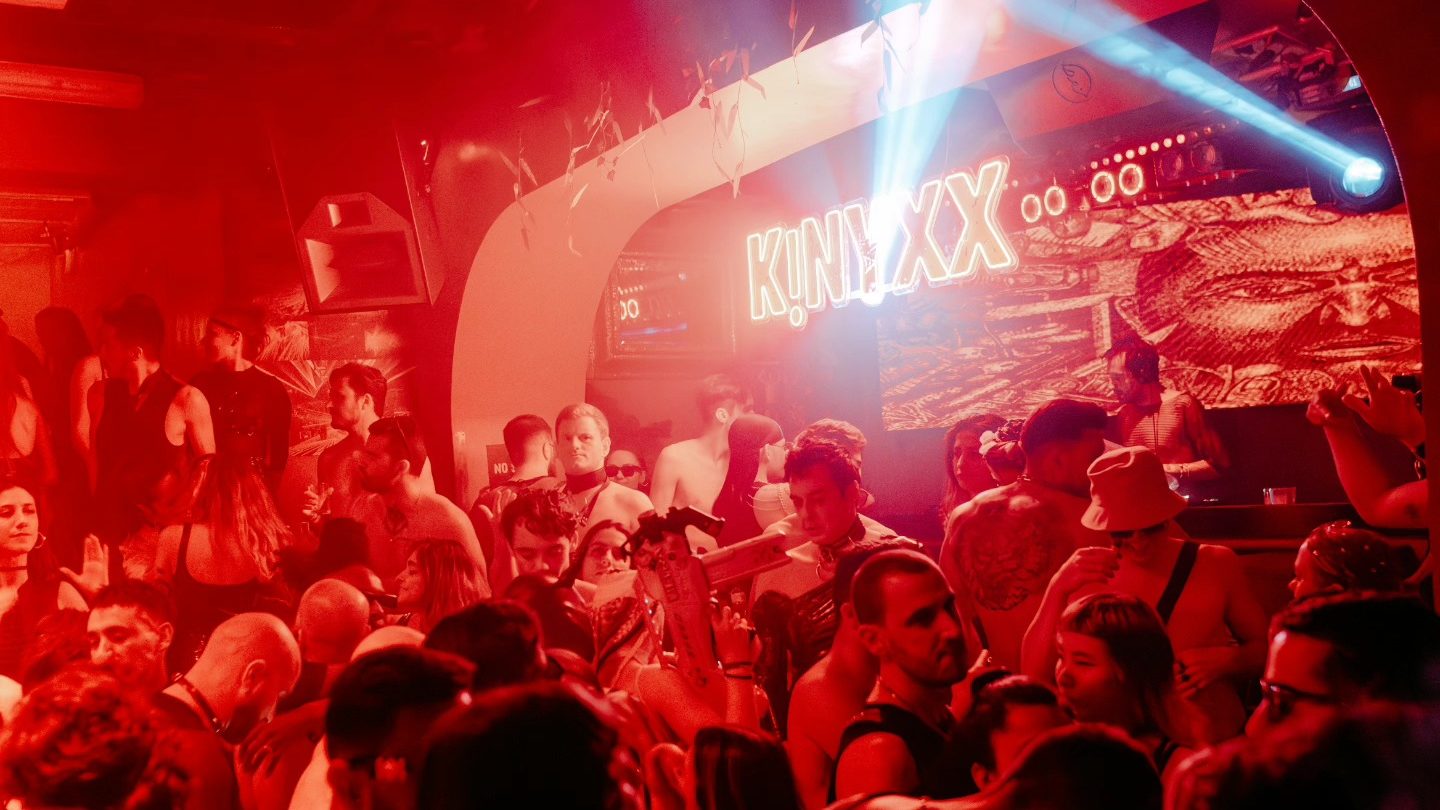 KINYXX is an open and inclusive electronic community based in Barcelona where you can listen to everything between house and techno. Its atmosphere is free and safe, where love, expression, acceptance and a sense of community are guaranteed. Everyone is equal on the dance floor. They support the empowerment of the soul and the creation of the true self.
Their dresscode is totally free, but among their goers you will notice the strong influence of BDSM and kink with pvc boots, latex and leather, and more. Other disciplines such as performance and drag intertwine with the music in their sessions, which usually start in the evening. Undoubtedly, a space where you will see that everything goes beyond music and where you can discover parts of yourself that you didn't know about.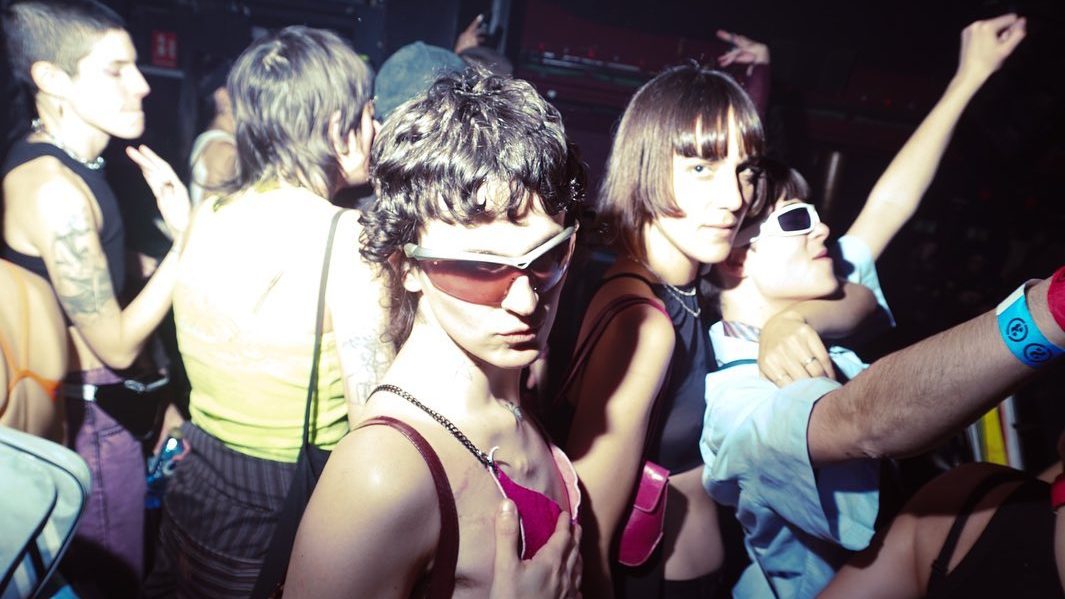 Another of the big players in the city is Maricas. Since its inception, the concept has changed the game in Barcelona, filling the representational void with quality LGBTQ+ parties in the city in clubs like Sala Apolo, Upload or Atlantic Club.
It was created in 2018 by Eloisa Blitzer, Gina Guasch and ISAbella with inspiration from the underground parties in the late 70s and early 80s in the United States. Their clear aim has been to join forces between the electronic and queer scenes and they have succeeded with flying colours. Since then, Maricas has made a strong impact, travelling all over the world with disruptive communication as its trademark.
Its essence has been present at events such as Boiler Room, Whole Festival or Amsterdam Dance Event, hosting both national artists and international talents. It breaks the stereotypical monotony of queer clubbing, where music is at the centre and dance is the liberating tool that will make you connect with similar genuine souls.
---
We couldn't close this article without mentioning the work of many other promoters and parties such as HEX, Studio Stereo or Superfekta's commitment to melodic. Anyone who has been to Barcelona and its techno parties knows that this list is quite short and that there are new proposals on the table all the time. But we're sure you'll find your place.
16