4 months, 16 weeks, always 6 days a week and even 7 on 3 occasions. 11 different concepts. Ibiza Rocks Hotel has already demonstrated in previous years that theirs are the best pool-parties in the whole of Ibiza. Situated right in the centre of San Antonio Abad (in the western part of the island), this hotel complex offers a different concept of partying.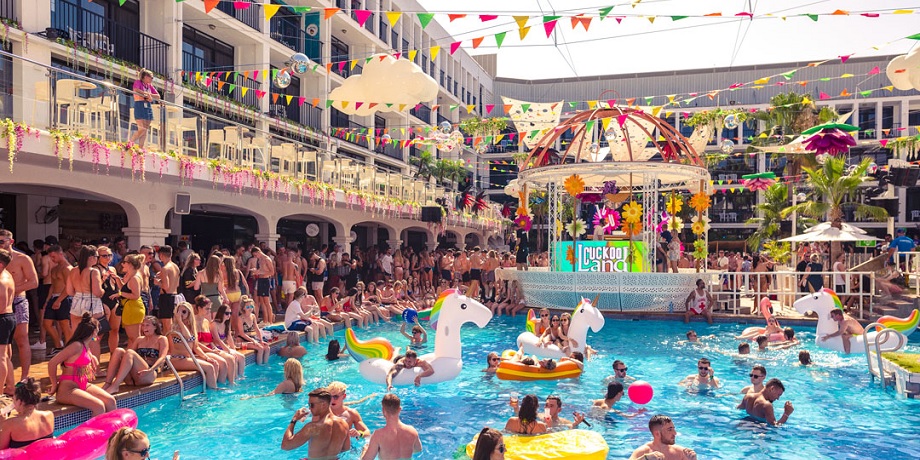 Always in the afternoon (from 2 pm to 9 pm), with a powerful sound system, a decoration and ambience that matches what Ibiza is in summer (the largest tourist and festive destination in Europe) and varied musical proposals, cheerful and very different from what usually sounds in the clubs, Ibiza Rocks Hotel should be a must-see stop for anyone visiting the island in search of unforgettable experiences with their friends.
This afternoon, the Opening Party will take place in San Antonio Abad and will feature Craig David (who will present his TS5 concept), Hardy Caprio, Patrick Nazemi and Krystal Roxx, as well as their resident artists.
https://www.youtube.com/watch?v=40nkXuYEVEc
Monday
All of them will be coming to this swimming pool during the summer, as they are hosting their respective parties. After their successful debut in 2018, Lovely Laura & Ben Santiago will return to Monday afternoons in May and June with their great selection of dance anthems, their magic Ibiza touch and guests like B Jones or Dom Townsend.
https://www.youtube.com/watch?v=vikX0OXv0Us
In July and August, the house legend MK will take over again with his 5 dates with Area 10, in which he will have friends like Leftwing : Kody, Mihalis Safras, Nora En Pure or Weiss. From the end of August to the end of September, the first day of the week will be in the hands of La Discothèque, a party that has got a big success in the UK and now goes to the White Island to fill it with confetti and colour with their particular house and disco proposal and high-level line-ups. 2ManyDJs, Crazy P Soundsystem, Derrick Carter, Heidi, Jeremy Underground and Soul Clap are already confirmed.
Tuesday
On Tuesdays, they will adopt the mood of the deep, vocal and tropical house in June with the party of Jax Jones, in which Weiss will also be present, as well as Mistajam, Redlight or Tiffany Calver, among others.
https://www.youtube.com/watch?v=aGgZ875IUyY
From July to September, it will be when the big Ibiza Rocks Hotel party, the one that always ensures the SOLD-OUT, gives free rein to its island sound in what will already be its 4th season. We're talking about TS5, curated by Craig David, in which James Hype, Supernova and Nathan Dawe, among others, will also play.
https://www.youtube.com/watch?v=h5hHRQREU7o
Wednesday
"Expect the unexpected." That's what Ibiza Rocks Hotel tells us about Bongo's Bingo. It will happen every Wednesday, from May to September. 17 dates in which the inflatables, the confetti, the traditional bingo with prizes of all kinds and the most unexpected and extravagant music will form a massive equation. You've never seen a bingo like this before.
https://www.youtube.com/watch?v=jYRwFMXNgKM
Thursday
Eluzive is the name given to the party by the mythical DJ Ez, a pioneer hosting summer parties and an authentic phenomenon in Ibiza. He brings 8 dates, 4 in June and 4 in September, in which he will have people like Apexape, Klose One or Taype Deck. Ideal for lovers of underground dance sound.
https://www.youtube.com/watch?v=cZ-L-YXkpDE
In July and August, Rudimental & Friends' residence will take care of us so we won't miss DJ Ez. Everybody in Ibiza talked about Rudimental last year after his premiere, so expectations for 2019 are impressively high. Friends like Anne-Marie, Emerald, Wilkinson or Hardy Caprio will help complete the experience.
https://www.youtube.com/watch?v=53bQs5JpQis
Friday
From May to September. Without a single break. We are talking about Cuckoo Land, the ode to the tech, house and deep disco sounds. In 10 of those dates, the great Sonny Fodera will be at the decks. Also, Disciples, Leftwing : Kody, Mat.Joe, Max Chapman, Waze & Odyssey and many other names from the underground scene.
https://www.youtube.com/watch?v=BaRM-LKJV_s
Saturday
Also from May to September, without exception, Applebum will make Ibiza Rocks Hotel dance some hip-hop, RnB and a multitude of jams, as they have been doing for years in the UK. As they say, "get ready to twerk" with Danny Beck, DJ Policy or Joe Lobel.
https://www.youtube.com/watch?v=5JxcKPfRzRU
Sunday
Ibiza Rocks Hotel is generally not open on Sundays, but in 2019 there will be 3 exceptions. Superfoxx will extend the weekend on July 14th, August 25th and September 22nd to bring together music, fitness and empowerment with the respected DJ Krystal Roxx and her guests, all women: Stefflon Don, Kelis and Melanie C.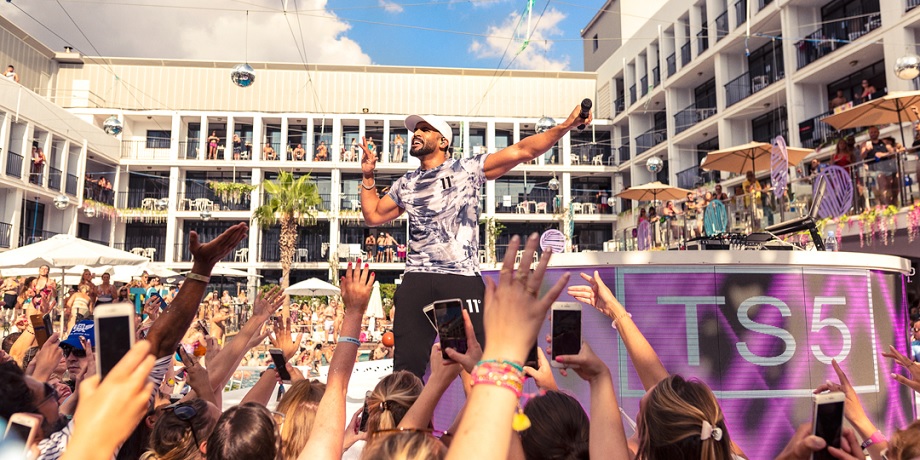 (Cover Image: © Ibiza Rocks Hotel)
0