It's already the days of Fallas and that puts Valencia in the spotlight for anyone looking for party. And, of course, electronic music plays a crucial role in the most important week of the year for Valencians. Below, we leave you with six events, ordered by their date of celebration and that, for whatever reason, you should not miss this month of March in Valencia.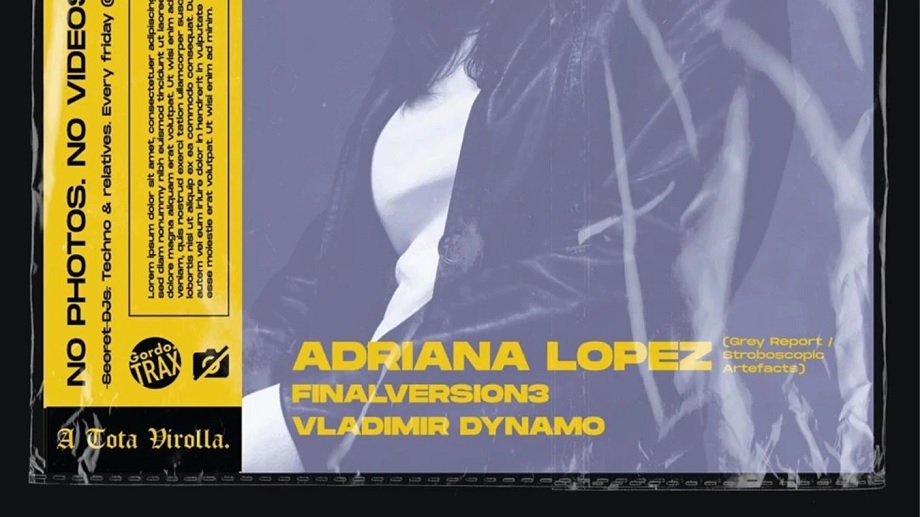 Industrial techno night with Colombian Adriana Lopez at a new Gordo party, in Latex. It will be on Friday 6th March, as always until 7:30 am, and enjoying the forcefulness and virulence of the DJ based in Barcelona, undoubtedly one of the most in form of the European techno scene.
When: Friday, March 6th
Where: Látex
Lineup: Adriana Lopez and more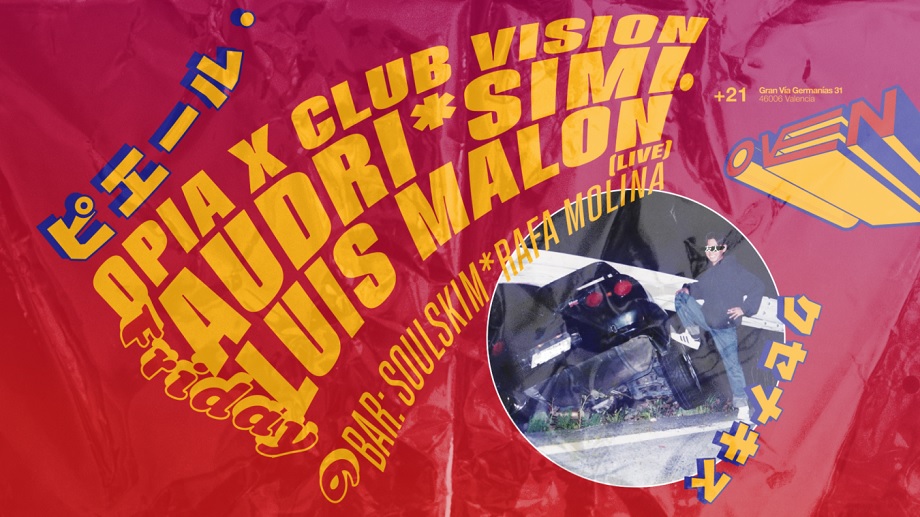 Since he released "Two Bridges", the Uruguayan Luis Malón has attracted the attention of the most restless eardrums, although his good study work with his modulars goes far beyond a single hit. Luis Malón's accelerated groove lands at the joint party of Opia and Club Vision, as always at Oven Club Centro.
When: Friday, March 6th
Where: Oven Club Centro
Lineup: Luis Malón, Audri and Simi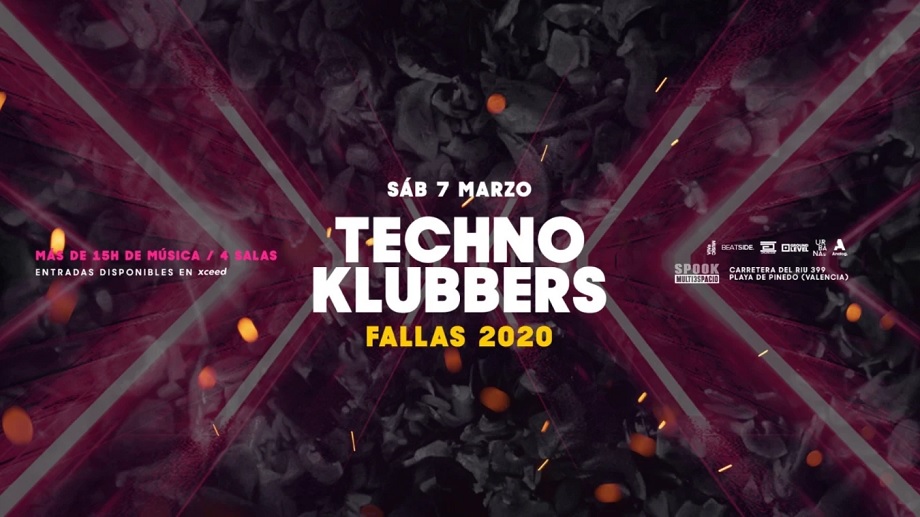 This is a party, but it might as well be a festival. More than 12 hours of house, tech-house and techno music will make Spook one of the most sought-after corners of these Fallas in Valencia. From 5 pm until after 7 am, Spook will be the home of the groove by established artists such as Roberto Capuano, Gonçalo and the great Steve Lawler.
When: Saturday, March 7th
Where: Spook
Lineup: Steve Lawler, Roberto Capuano, Gonçalo, David Herrero, Anna Tur, Nader Razdar, Sosandlow, Hosse, Felipe Querol, Alessandro Fiore and Jaime Soeiro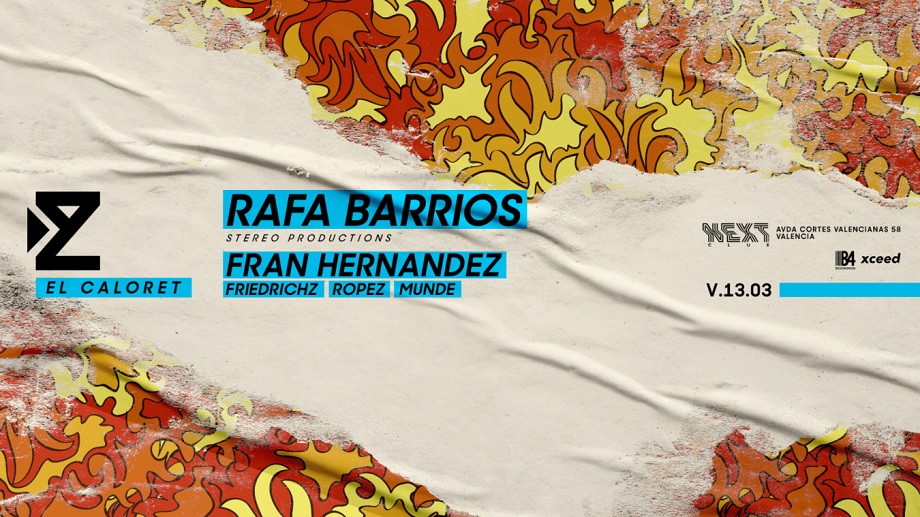 Next Club and the ZIUR party could not be missing from this list, which by Friday 13th will feature a veteran of the big-room techno sound in Spain: Rafa Barrios. Along with the producer of Stereo Productions, there will be Fran Hernandez, Friedrichz, Ropez and Munde.
When: Friday, March 13th
Where: Next Club
Lineup: Rafa Barrios, Fran Hernandez, Friedrichz, Munde and Ropez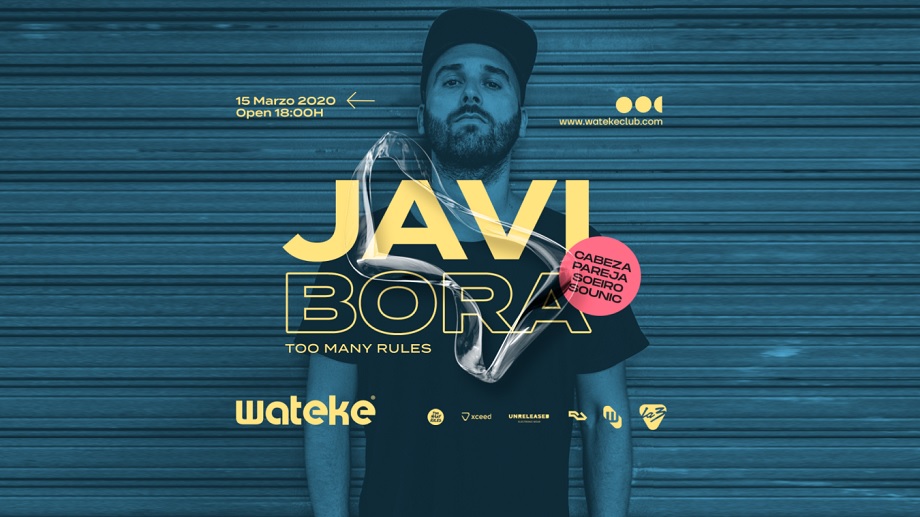 The house sound of one of Ibiza's most legendary DJs, Space's legendary resident and also a member of the Too Many Rules label, comes to Wateke for one night to make La3 dance to house and underground techno beats. We are talking about Javi Bora, a name that is surely familiar to all of Valencia.
When: Sunday, March 15th
Where: La3
Lineup: Javi Bora, David Cabeza, Alfredo Pareja, Jaime Soeiro and Sounic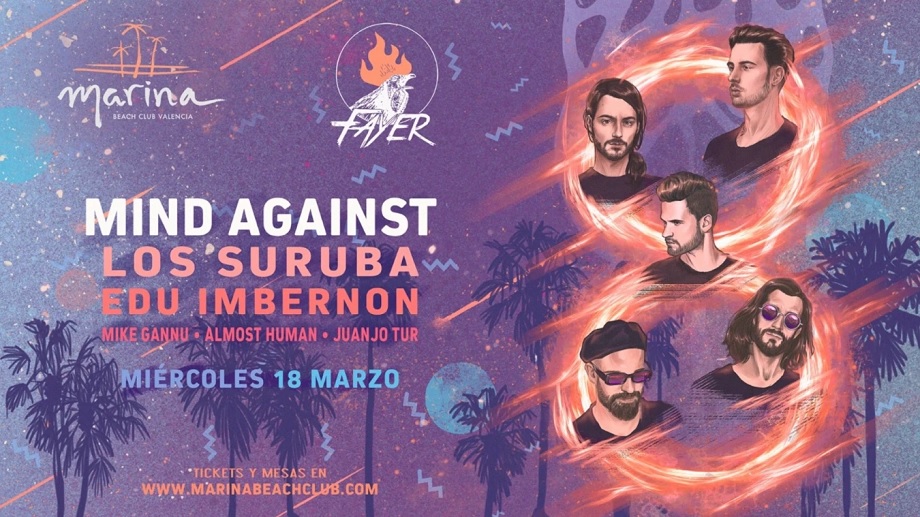 The big night on Wednesday 18th will be lived in Marina Beach, in front of the Mediterranean Sea. There, the Fayer party, led by local idol Edu Imbernon, will go from 4 pm until after 4 am and will feature the acclaimed Spanish duo Los Suruba and one of the most important names on the melodic techno scene: the Italian duo Mind Against, regulars on the Afterlife label owned by Tale Of Us.
When: Wednesday, March 18th
Where: Marina Beach
Lineup: Mind Against, Los Suruba, Edu Imbernon, Mike Gannu, Almost Human and Juanjo Tur
(Cover Image: © Pixabay on Pexels)
0