It is now clear that Turin is an internationally renowned cultural center dedicated to the promotion of music festivals studied in every single detail. Of course, these kind of events are not simple coincidences, but they are the result of the work produced by a panel of expert people, dedicated and passionate towards the whole creative world, in particular towards the musical entertainment environment.
We thought that writing an article that celebrates the work of these guys is both good and right. Sure, it is always delightful speaking about parties and events, but who thinks of all those people working behind the scenes to make all these things possible? Having said that, here it is a list of the the best underground parties that periodically shake the city of Turin, with a particular interest towards those collectives that make the nightlife of this northern city rich and never trivial.
FAMILY HOUSE
Let's kick off our list of the Turin-based collectives with Family House, an organization born in 2016 with the simple and clear objective of promoting and spreading the house music throughout the city of Turin. The guys within this group are continuously pursuing this goal by supporting national and international house artists by organizing and promoting parties within the most famous Turin clubs.
In collaboration with Trust Me *, Family House invaded the Big Club of Turin with an epochal event on November 10th. This event hosted a world-famous artist: Steve Lawler. English DJ and producer, Steve Lawler began his career in the 90s, contributing heavily to delineating the boundaries and defining the kinds of electronic music we know today. Nicknamed as "King of the Space" this DJ and producer has released many tracks with very popular record labels, including R&S Records, Systematic, Drumcode, Harthouse, Cocoon and, of course, its label VIVa MUSiC.

GENAU
GENAU is a platform dedicated to the organization of techno music events with strong clubbing connotations typical of the nightlife capitals of Berlin and Amsterdam. Established in Turin, this organization was born by the will of Matteo Brigatti, already promoter of successful music events such as Stereo, Secret Mood and Mood and Cristina Baù, director with a great experience behind the world of event management. This group has organized a series of events named #LOFT, featuring the participation of world-renowned artists such as Setaoc Mass, Keith Carnal and Tensal.

OUTCAST
Let's move on to another reality born and grown in the underground realm of Turin, focused on the organization of events that promote good electronic music. Outcast is the result of the interaction between a group of friends and a collective of artists, coupled with a strong creative outburst that continually encourages them to organize original and innovative parties. In addition to being a party concept, Outcast has devoted itself over time to building a "hub" for researching and connecting new talents. For this reason, the management of their artists has become one of the core business of this reality.
The reputation of Outcast in Turin is now well recognized especially due to the organization of events that saw the presence of artists such as Mike Shannon, John Dimas, Jeremy Underground, Rhadoo and Onur Özer.
On Saturday, November 24th, at the Supermarket in Turin, the Outcast crew returns with a very special music event. The guest of the night will be DJ Koolt, Uruguayan artist who for the first time will land in the Italian soil. Featuring sonorities ranging from techno to house to breakbeat, this artist is an icon for all the vinyl enthusiasts. Accompanying him during the evening, the two resident of the Outcast group Alex Dima and BAKKED.

SHOUT!
Shout! is a well-known brand in Turin. This collective organizes weekly appointments in the various Turin clubs presenting live acts of electronic and techno music with incredible guests. Shout! is run by the team behind the scenes of the famous Movement Torino, a world-renowned festival that has hosted legendary artists for many years now. It is easy to say that the parties marked Shout! are synonymous of quality. The guys from this collective, in fact, promote events studied in every single detail, from the choice of venue to the composition of the various Lineups.

Trust Me*

Born in October 2010, TrustMe * is another really popular concept party in Turin, voted for organizing weekly events in the various Turin clubs. The parties and events organized by this group have seen the participation of renowned guests such as Derrick Carter, Kyle Hall, Motor City Drum Ensemble, Steffi, Licia Hushe and many other international names.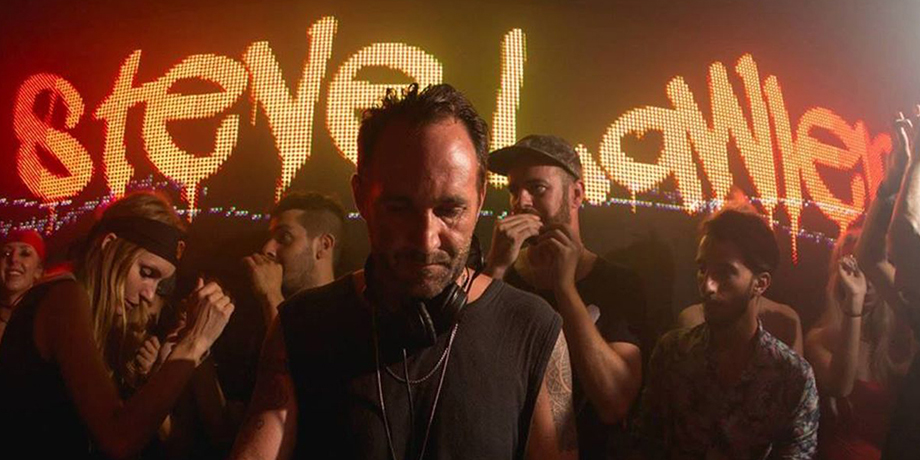 WE PLAY THE MUSIC WE LOVE
We conclude our list with another big player of the Turin clubbing scene: We Play The Music We Love. Team dedicated to the organization of parties and techno events, this collective was born in Turin in 2010, increasing their activities year after year reaching also the eccentric city of London. The concept behind this organization is clear and essential: provide a space for all those artists who want to share their music, their ideas, and their emotions. Easy to say, more difficult to do. Nevertheless, the WPTMWL boys have put on a sensational appointment for this November.
Object @ Bunker | Friday, November 24th
British producer living in Berlin, TJ Hertz alias Objekt, started talking about herself thanks to her debut track 'Cactus' / 'Porcupine' released by Hessle Audio, gaining the approval of international criticism. Objekt dj sets are all peculiar and arise from the interaction and mix of modern dance music with the most dynamic and rhythmic techno, without ignoring tracks characterized by more experimental sounds.
0