Tonight we take you for a walk in the best clubs of Paris. Let yourself be transported by the City of Light, because when Paris falls asleep, another Paris wakes up: as those of night birds, serials-clubbers, insomniacs and other night owls…
Paris has s truly thriving nightlife, and to make your life easier, our nightlife experts have tasted the sweet Parisian land and have concocted a guide with the 10 best nightclubs not to be missed in Paris, of course, alongside the city's long list of must-see monuments: the Eiffel Tower, the Arc de Triomphe and the Louvre.
1. REX CLUB – The veteran of the scene that won't leave you indifferent.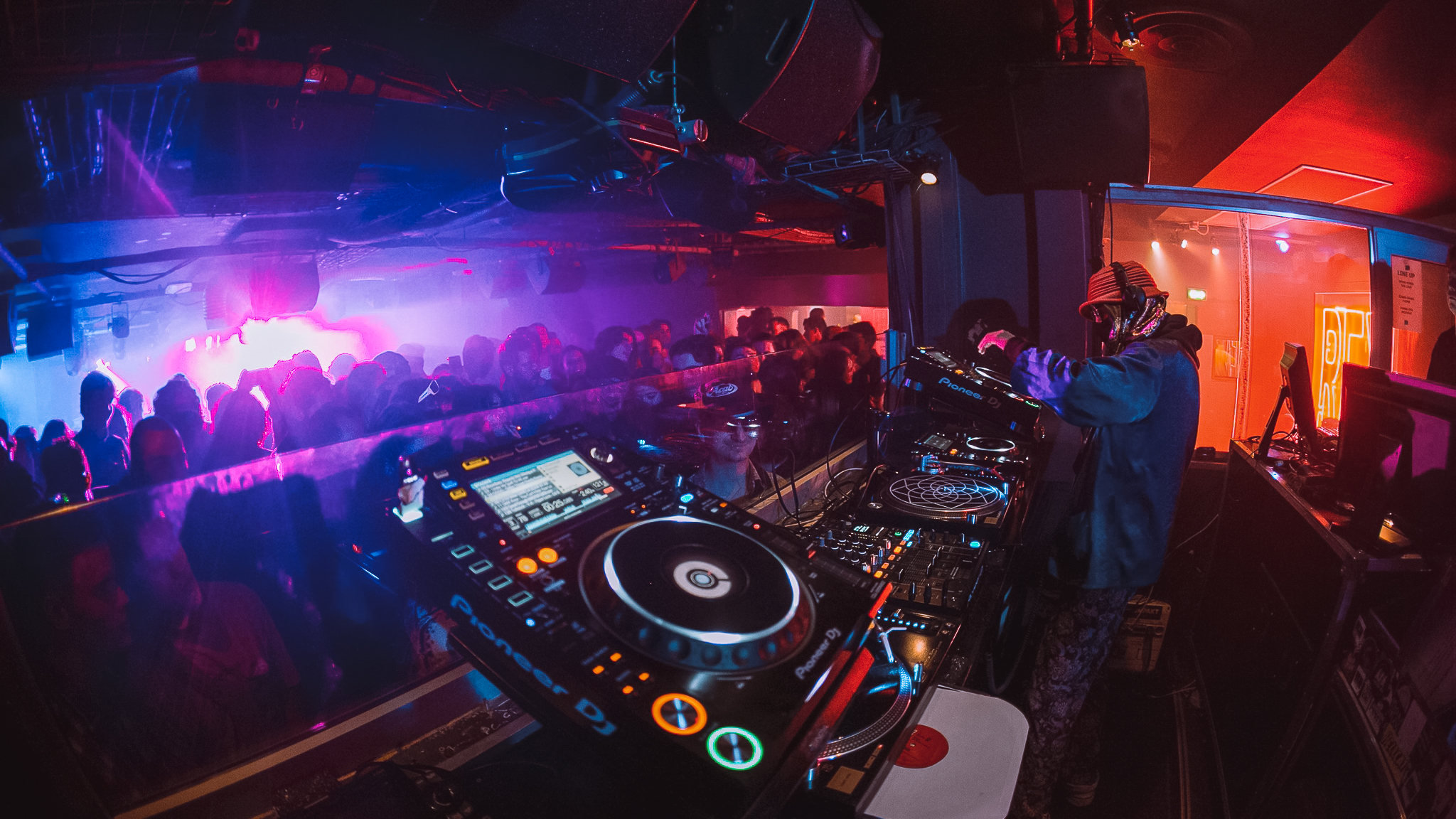 Why you should go: Since its opening over 30 years ago, the Rex has become one of the driving forces of the Parisian scene. Located on the famous Grands Boulevards, next to the movie theater of the same name, the Rex Club is one of the Parisian clubs that has kept a soul and authenticity throughout the ages. Since the 90s, the Rex was the refuge of electronic music and offset with the Parisian scene.
Laurent Garnier in particular, with his evenings, Wake Up, was one of the protagonists of the success of this legendary club. The Rex has also hosted all the greatest DJs, from Carl Cox, Jeff Mills to Kerri Chandler, Lil 'Louis, the Daft Punk, Justice and the entire French Touch movement led by Ed Banger and Pedro Winter. More recently, artists such as Daniel Avery, Oscar Mulero, Derrick May, Paul Ritch, Chez Damier, Anja Schneider or DJ Tennis have passed behind their decks.
Atmosphere: Pure clubbing atmosphere. The Rex is a club without artifice where the only protagonist is the music. If you want to play it safe on your visit to the city of love, Rex is a safe bet. They have Myd and Traumer as residents, and that says it all.
Music: Rex parties range from house to techno from Wednesday to Saturday, with occasional DNB parties. The musical spectrum is quite broad, but the line-ups are always of high quality. In short: you'll never be disappointed.
Recommendations: Clean your ears beforehand to get the most out of one of the best soundsystems in the capital.
Prices: Advance tickets usually cost between 10-18 euros.
2. SACRÉ – Your new sacred place to enjoy music in a multidisciplinary way.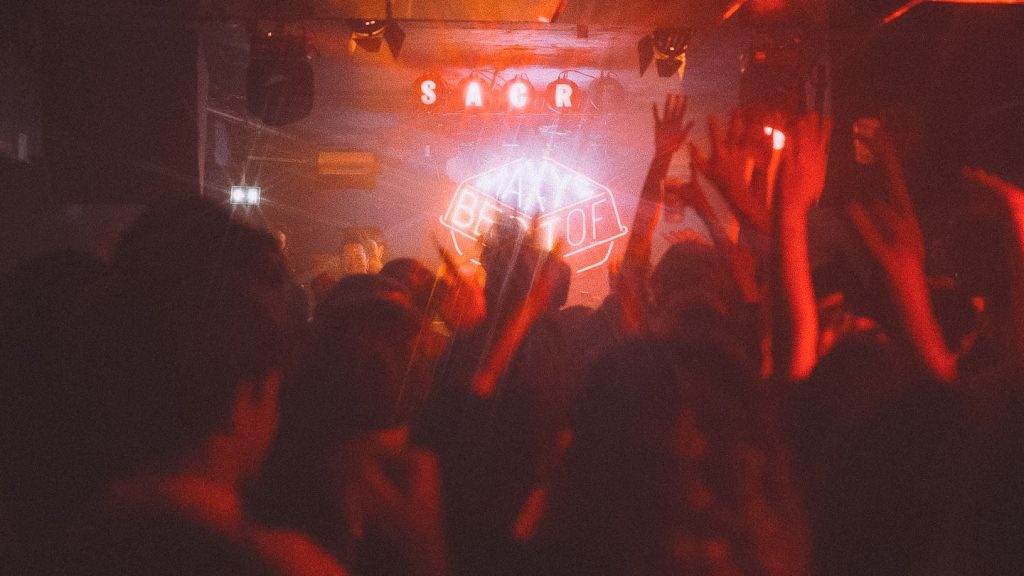 Why you should go: Restaurant, club, bar… All at the same time! Since 2019 and building on what were Triptyque and Social Club , Sacré offers Paris nightlife its own musical vision with all kinds of events and genres. Located on the mythical Rue Montmartre 142 in the 2nd district, this club has welcomed both emerging artists and the likes of Lil Louis or Laurence Guy and is undoubtedly one of the references of the city of love.
Atmosphere: Atypical and modern. Its two rooms offer two different vibes, the disco bar and the club, and a large room for smokers. Its essence is hybrid and flexible for all types of nightlife experiences.
Music: House, funk, disco, groove… Check out their "Sacré Radio" to get an idea of what your night will be like.
Recommendations: Give Sacré a chance to enjoy it from sun up to sun down. First with their tapas and cocktails made by Alexandre Marchon and then giving it your all until 6am in their club.
Prices: Ticket prices are quite affordable at around 10-15€ depending on the event.
3. BADABOUM – Unforgettable nights in a vibrant and intimate atmosphere.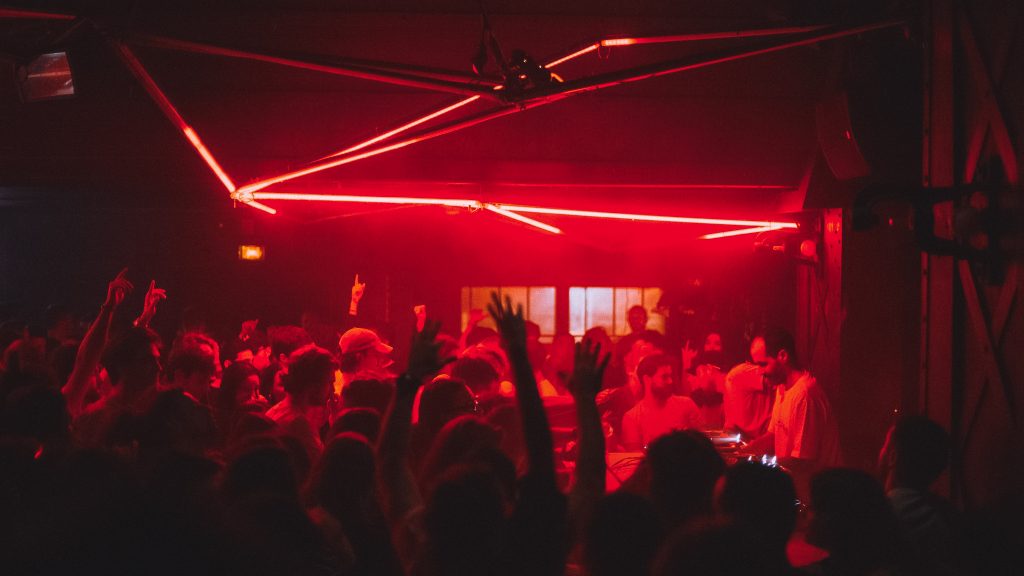 Why you should go: The Badaboum is a club located near Bastille that opened in 2013, which mixes concert hall, cocktail bar and Parisian-style club. The concerts take place from 8pm to 11pm and the club takes over until the end of the night. The club has a good sound system – a must-have for concerts – and a cocktail bar with raw walls and wooden wardrobes. Its floor has the appearance of a small cozy and vintage apartment.
Atmosphere: Casual. Its floor has the appearance of a small cozy and vintage apartment.
Music: The music played at Badadoum oscillates between techno and house. The club usually invites big names coming from the French and international techno/house scene. Among others, The Badaboum has hosted Apollonia, Cassy, Tama Sumo, Dusky, DJ Tennis, Marshall Jefferson or Omar S and Jeremy Underground.
Recommendations: Do not expect a big club, it is rather a place of character with an intimate look.
Prices: The tickets price varies according to the evenings and the invited artists, but it oscillates generally between 14 € and 17 €. If you want to pay a little less, Badaboum often sells Early tickets, which are valid if you enter before a certain time.
4. DJOON – The American essence is more alive than ever in the French capital.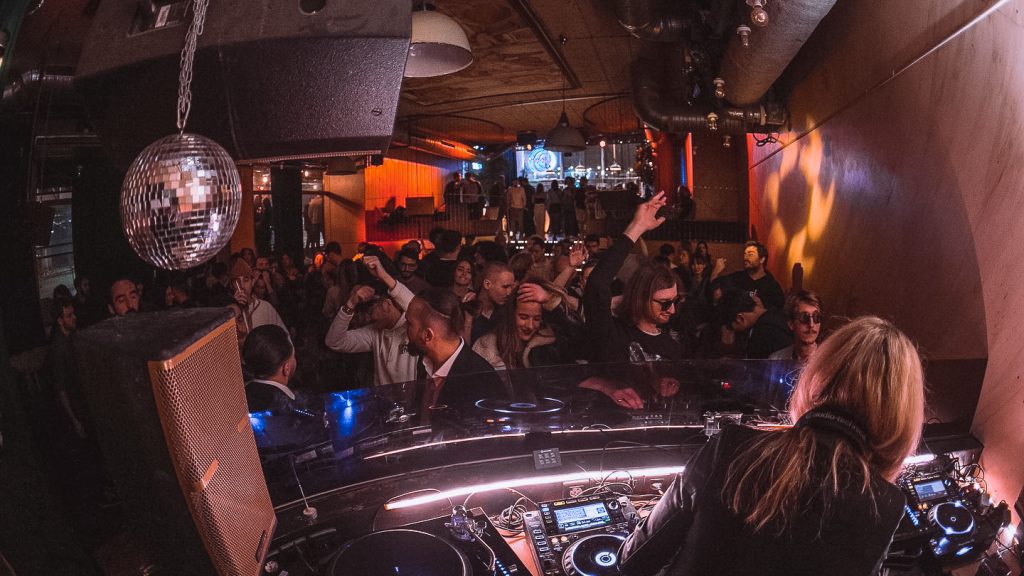 Why you should go: Djoon is a very special place with a New York feel. It is a restaurant which, at night, transforms into a club, a true temple of Chicago House. Every weekend, the club invites the best of the best and the most demanding Parisian locals. The place is spacious, like a large loft with bay windows and a rather sophisticated look, but from midnight onwards, the atmosphere heats up! There's a lot of moving and dancing!
Atmosphere: Casual, chic and artistic. Its unique sound and themed nights are the pinnacle of Parisian nightlife.
Music: Soulful House is the spirit of this place. The club also plays groovy beats, house, deep house and even a mix of both: funky house, nu soul. Regarding the invited artists, the club does not skimp and is quite accurate in its selection: DJ of Detroit, NYC, Berlin or London. DJs such as Hunee, San Proper, have already passed behind its decks. Others big names have also passed in this club such as Demuja, Delano Smith, Joey Negro, Tama Sumo, Antal but also legends like Terrence Parker, Jamie 3:26,Chez Damier and Louie Vega.
Recommendations: If you want to spend a night out of the ordinary, the Djoon is the place to be.
Prices: Ticket prices vary depending on the event, but are usually available between 12-19 €.
5. L'ARC – The most exclusive nights out by the Arc de Triomphe.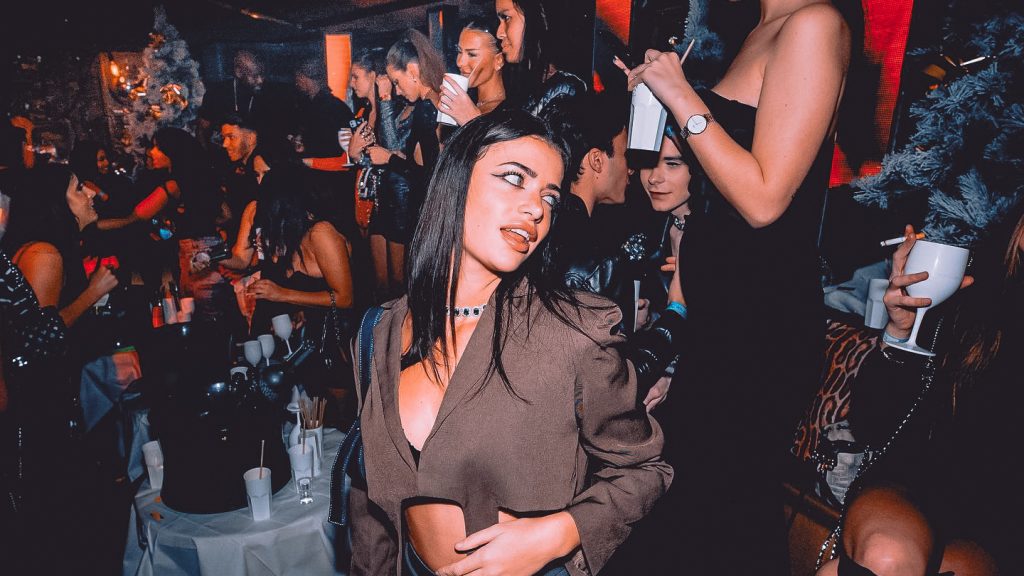 Why you should go: L'Arc is a club located in the 8th district, near the Arc de Triomphe. It was opened in 2011 and is known for its elegant and exclusive atmosphere, often frequented by celebrities. The décor is a hybrid between a traditional nightclub and a fairy tale. Its mirrored ceiling and metallic tones create an epic vibe that will make you want to repeat at this venue.
Atmosphere: It's a perfect place for people looking for a VIP, elite, sublime and memorable experience in one of the most iconic nightclubs in Paris.
Music: L'Arc's L-Acoustics system hosts everything from urban sounds to the mixes of electronic music luminaries such as Marco Carola, Gordo, Justice and DJ Snake.
Recommendations: Look your best! Image is important to be allowed access to L'Arc.
Prices: Make sure you book before you go or you'll be left out. Their regular tables are priced at 1,600€ and VIP tables at 2,400€ for a maximum of 6 people.


6. LA MACHINE DU MOULIN ROUGE – The Moulin Rouge like you've never imagined it before.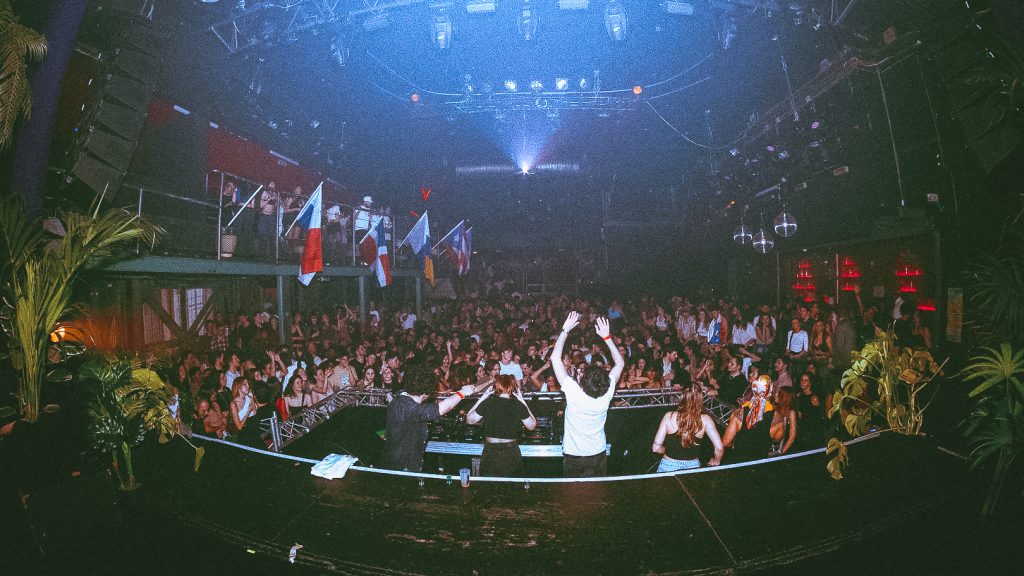 Why you should go: Machine du Moulin Rouge is a club located near the Pigalle neighborhood. It's actually a bar, concert hall, and club, like its friend Badadoum. The club has a rich history and a true identity. Formerly called La Loco until 2010, the club was purchased by the owners of the Moulin Rouge. Machine offers a true diversity of music and genres, as it has 3 rooms that allow it to vary styles during the same evening.
Atmosphere: In this "child" of the famous Moulin Rouge, you'll find a young, festive and very energetic atmosphere in which to enjoy until 6 in the morning.
Music: The club offers different types of musical atmospheres: techno evenings with always refined line-ups. Artists such as Jeff Mills, Laurent Garnier, Marcel Dettmann, Paul Kalkbrenner, Len Faki, Âme, Ellen Alien, Ben Sims, and many others played there. La Machine du Moulin Rouge also organizes hip-hop parties or 90s music nights.
Recommendations: Arrive early because it fills up quickly!
Prices: The price of admission varies greatly depending on the party or concert, but usually ranges between 20-25 euros.
7. YOYO-PALAIS DE TOKYO – Down the stairs to a night-time paradise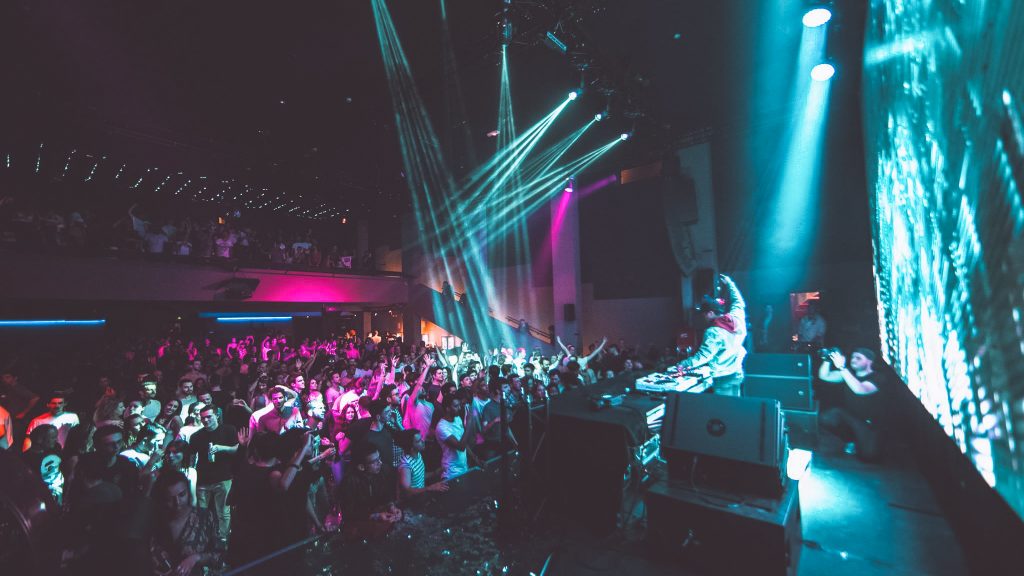 Why you should go: In the basement of a former art deco cinema in Paris, YoYo-Palais de Tokyo delights us with a multidisciplinary venue capable of hosting creative events of all kinds, from fashion shows to endless clubbing nights with top artists.
Atmosphere: Its minimalist décor and neon lights make it one of the trendiest and most popular venues among young clubbers.
Music: To give you an idea… Well-known electronic artists such as RÜFÜS DU SOL, Keinemusik, Illenium or the melodic Mind Against and Adriatique have played in its booth.
Recommendations: Don't miss DUST, the session based at Yoyo from time to time, which focuses on the most melodic and organic vision of techno.
Prices: Tickets are around 20€ for Early Bird before midnight, 26€ for regular Early Bird, 30€ for First Release and up to 115€ for the Backstage ticket. VIP tables range from 600-1000€.
8. T7 – The best views and the best music under one roof.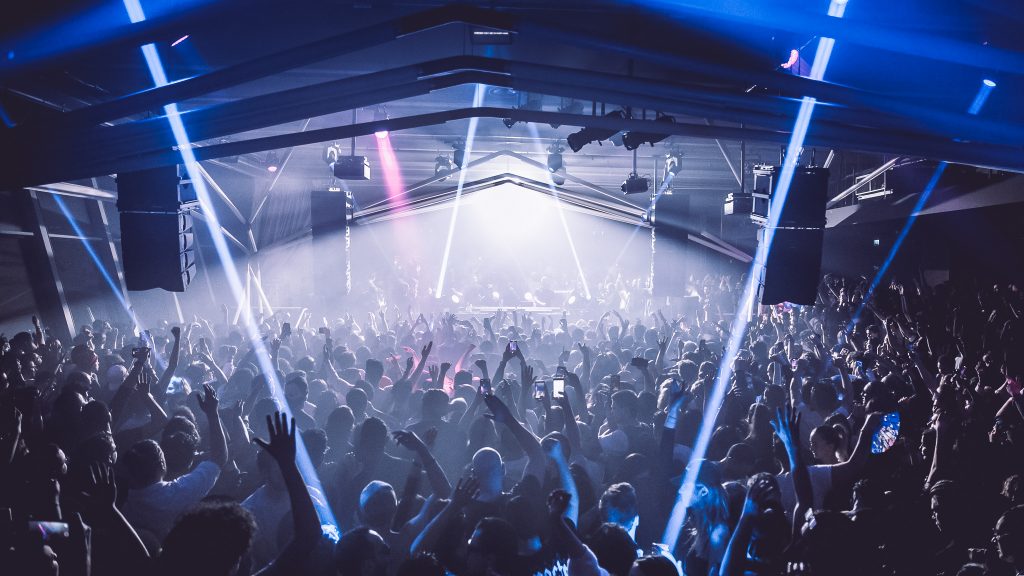 Why you should go: T7 (Terminal 7) is one of the newest clubs in Paris. Located at the Porte de Versailles, T7 is a gigantic club with a lounge located at the top with a breathtaking view of the whole of Paris. To give you an idea, the club has a space of 1,000 m2 with a terrace of 400 m2. Its interior architecture is impressive, with neon-lit offshoots of the room.
Atmosphere: At T7 you'll find yourself surrounded by people who come out with the main aim of immersing themselves in the hypnotic vibe of electronic music. Let yourself be carried away by the best of our scene!
Music: The T7 focuses its musical programming on house, tech-house and techno. Since its opening in December 2017, the club has hosted Apollonia, Sam Paganini, Ricardo Villalobos, Seth Troxler, Sonja Moonear and the artists of the Hungry music label, Worakl's, N'to, Joaquim Pastor and Stereoclip.
Although in their latest line ups they have even ventured into the big wave of harder styles with artists such as Brennan Heart, D-Block & S-te-Fan and Thyron on their programmes.
Recommendations: The parties are occasional and often sell out, so we recommend you get your tickets in advance
Prices: Advance sales range between 30 and 40 euros.
9. LA STATION-GARE DES MINES – The creative hub with years of history behind it.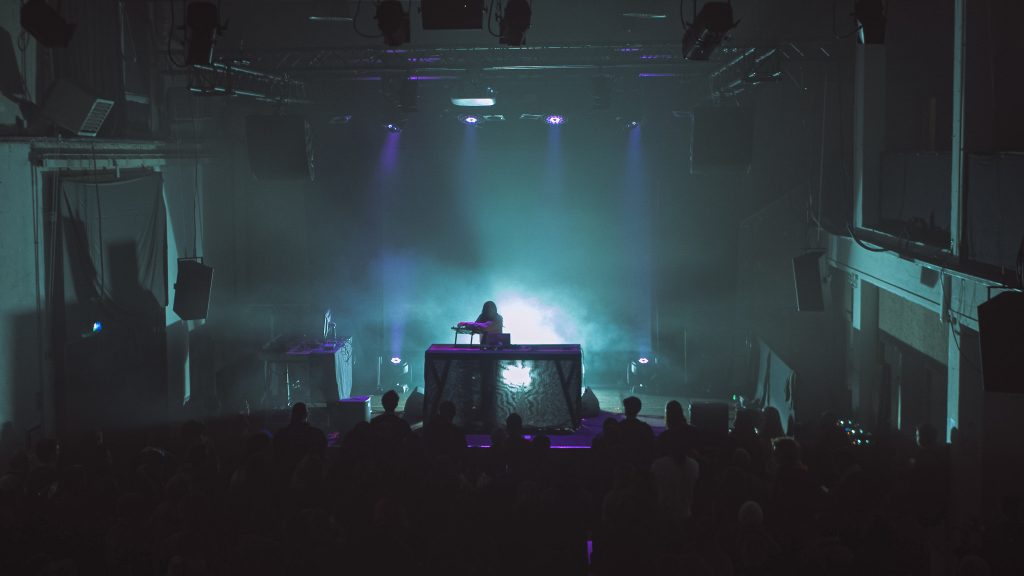 Why you should go: In 2016, Collectif MU, an organisation based at the Goutte d'Or in Paris 18, opened La Station – Gare des Mines, a disused 1950s coal station located at the Porte d'Aubervilliers. The station took a radical turn as it organised itself organically and spontaneously, attracting a variety of initiatives, artists, collectives and associations. Since its opening, La Station – Gare des Mines has been a place where a diverse artistic scene has gathered for concerts, club nights, exhibitions, workshops, screenings, and more.
Atmosphere: Creative, inspiring and free, especially since the birth of Station Nord, a multidisciplinary and experimental venue that serves as a living, distribution, creation and residency space for artists and inspired neighbours in an effort to foster a larger community.
Music: From drum and bass to jungle, garage, techno… A groundbreaking variety of music!
Recommendations: Check out their practical information section before you go to find out all the details you need for a perfect night out.
Prices: Early Bird tickets usually cost around 14€, rising to 18€ in the last stages of sales.
10. GLAZART – Paris has a beach!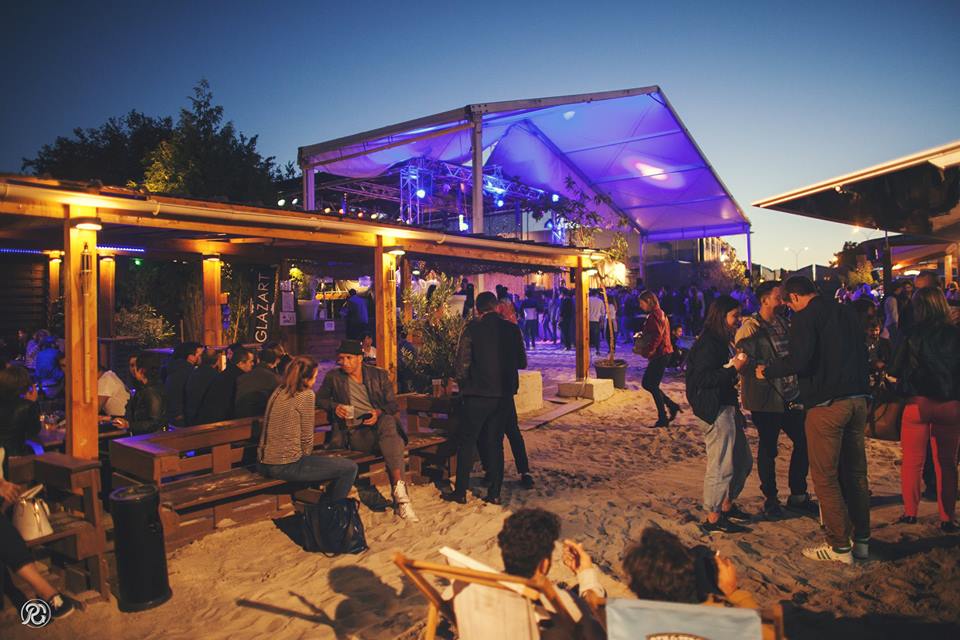 Why you should go: The Glazart is a small club located near La Villette, in the north-east of Paris. Located in a converted former bus station, the Glazart is at once a concert hall, an exhibition space and a nightclub. Its originality is revealed on sunny days, when the club opens its beach, an open-air sandpit that hosts numerous events throughout the summer.
Atmosphere: Don't be fooled by its cool, beachy description…Glazart is a legend of the darkest and most powerful electronic music.
Music: The club hosts events of all kinds, but is a reference for dubstep, drum'n'bass, trance, dub and hardtechno.
Recommendations: Take a look at its facade entirely tagged by the collective TRBDSGN.
Prices: Depends on the day, but tickets are usually around 12€ for Early Bird, 15€ for regular and 20€ if you wait until the last minute or buy directly at the box office.
3