A small door through which it's difficult for two people to pass at the same time. Narrow, remarkably steep staircases et, as the French would say, voilà: a basement turned into a revolving dance floor, decorated with a 1970s style (the hall was built in 1971) and a small stage without great luxury. It was 1994 when this charming space located in the Plaza Joan Llongueras (high area of Barcelona) became the Sala Nitsa. The main goal? Simple: to allow a group of daring young people from the city, more and more numerous and talented, to show their skills as DJs in the last hours of the night sessions, after the pop music concerts which allowed these spaces to survive.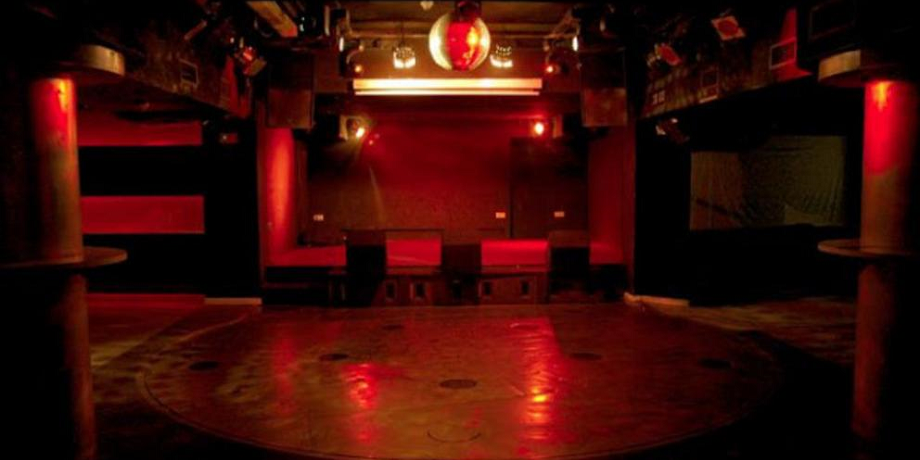 The months went by and, in a natural way and almost without perceiving it, Nitsa saw how most of its audience didn't go to the club for the concerts, but for the later sessions. The DJs began to be kind of well-known characters, with some not too large but considerable groups of followers. We could mention some of the main people responsible for the phenomenon, names which, in one way or another, marked an era in the city. Ángel Molina, César de Melero, DJ Zero… but, above all, DJ Sideral, who would die in 2006, eternalizing, unfortunately, his legacy.
Aleix Vergès (DJ Sideral's real name) was, according to Alex Julià (director of the documentary 'Nitsa 94/96: el giro electrónico'), "the first to convey in a very special way what was happening in the music scene of Barcelona". Sideral didn't turn his back on pop music but used it as a starting point to focus his conception of electronic dance-oriented music. In this way, he managed to gain the loyalty of a growing audience, becoming an essential actor to understand the explosion of the city's clubbing scene. In the 1990s, Barcelona couldn't boast of having top international artists every weekend. However, Nitsa brought Darren Emerson, a member of the historic group Underworld. It was the first big name to perform there, just before Laurent Garnier, Jeff Mills, Ian Pooley or Derrick May became regulars. Barcelona was beginning to appear on the European electronic map.
The biggest step in Nitsa's history
That was no longer an open secret. It was a phenomenon. A phenomenon that couldn't be mass just because the revolving room at Plaza Joan Llongueras was too small. It was only 1996 and Nitsa already took the biggest step in its history: it moved to the Sala Apolo, located in the middle of the Avinguda Paral-lel. It was then when the Nitsa Club we know today was born. It's about to be 23 years since Apolo and Nitsa joined forces and gave birth to one of the most successful equations in Barcelona's clubbing history.
Practically all the great stars of the most industrial techno, the most authentic house, the most modern melodic genres and the most classical disco styles have passed through the Avinguda Paral-lel. But, at the same time, Nitsa has always been able to keep up to date, giving on numerous occasions some of its spaces to the most ground-breaking sounds of urban scenes. The role and influence that Nitsa has had on the night of Barcelona make great artists, absolute authorities of the international clubbing industry, remain faithful to the brand and visit the club frequently.
Astin, the latest big product
For more than 2 decades, Sala Apolo has delivered its spaces to Nitsa Club every Friday and Saturday night and on many holiday eves. In October 2017, a major interior refurbishment ended with the traditional La [2] de Apolo, a life-long concert hall, which, in a way, might even be reminiscent of the old headquarters at Plaza Llongueras, later converted into the mythical BeCool. La [2] was no longer that room and became Astin (inversion of the name Nitsa), a real nightclub, with a sound, lighting and visual components worthy of the best club in Barcelona.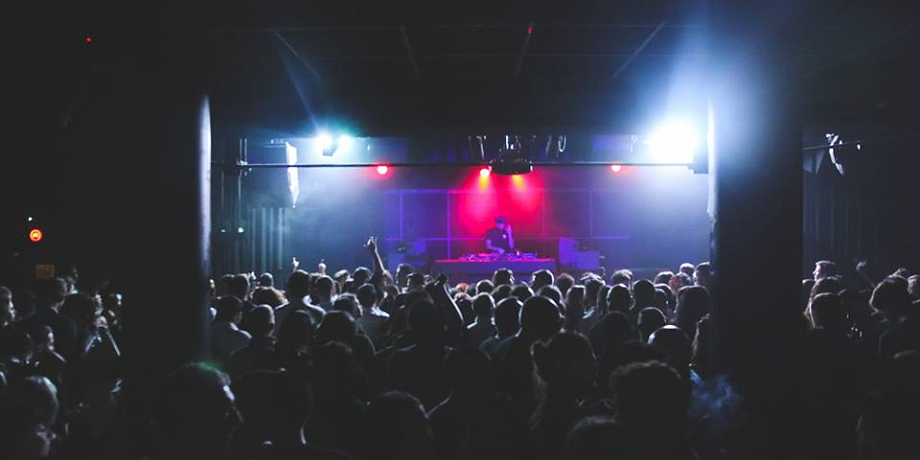 Simultaneously, Nitsa Club expanded its line-up program and went on to treat Nitsa and Astin as two different clubs, each with its own line-ups and with equally important headliners upstairs, at Nitsa, and downstairs, at Astin. That's how we are now. Nitsa/Astin, or Nitsa Club (call it what you want), stays every month with one of the most powerful, innovative and high-selected programs in Barcelona. Live shows as those by Bicep, Octave One or Circle Of Live (union of Frank Wiedemann, from Âme, Leafar Legov, Sebastian Mullaert and The Mole) or DJ sets by Dixon, Laurent Garnier, Jeff Mills, Objekt or Surgeon prove Nitsa Club's artistic level.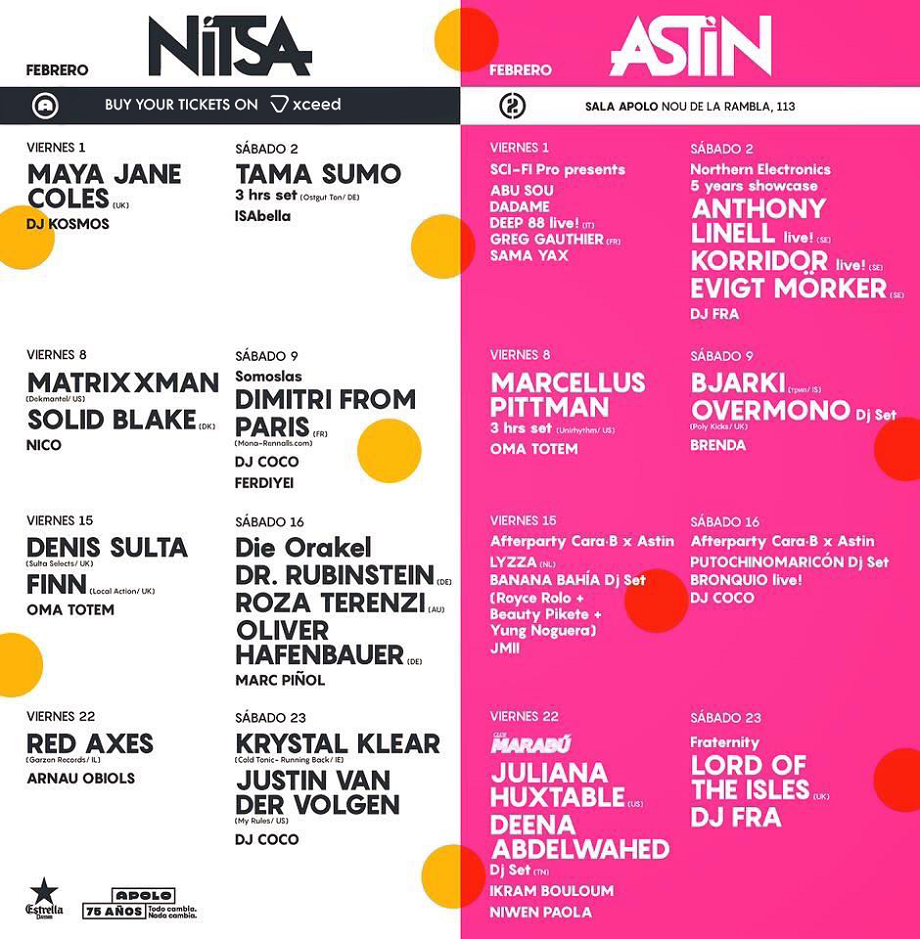 This February is a new example of this. Maya Jane Coles, Tama Sumo, Matrixxman, Marcellus Pittman, Bjarki, Denis Sulta and Red Axes lead the line-up of the month at Nitsa and Astin. In total, 4 weekends and 8 dates which will satisfy all kinds of tastes in the community of clubbers of Barcelona. Xceed, of course, couldn't miss the adventure. Are you joining to discover Nitsa Club with us?
(Cover Image: © Nitsa Club)
0