It was the first days of March when the revolutionary Copyleft clubbing concept brought German producer Robert Krause to Spain for the very first time. It was a Tuesday night in Barcelona, barely 100 hours before the government declared a state of alarm throughout the country due to the covid-19 pandemic. The historic Macarena Club, one of the most famous microclubs in Europe, hosted a new episode of Copyleft, a young project born between Barcelona and Gijón that advocates for alternative electronica, taking very seriously the strict definition of the term: Copyleft is a safe alternative to the most massive and recurrent musical trends in underground clubbing. Their determination to bring avant-garde and cutting-edge club sounds to the country led them to meet Panthera Krause… and to want their sound to shine in the Catalan capital. This was the most important date in their short history. In addition, Krause was landing in Barcelona with his debut album, It's A Business Doing Pleasure With You, under his belt. It is his first LP after a 15-year solo career. It all clicked. We couldn't miss the date.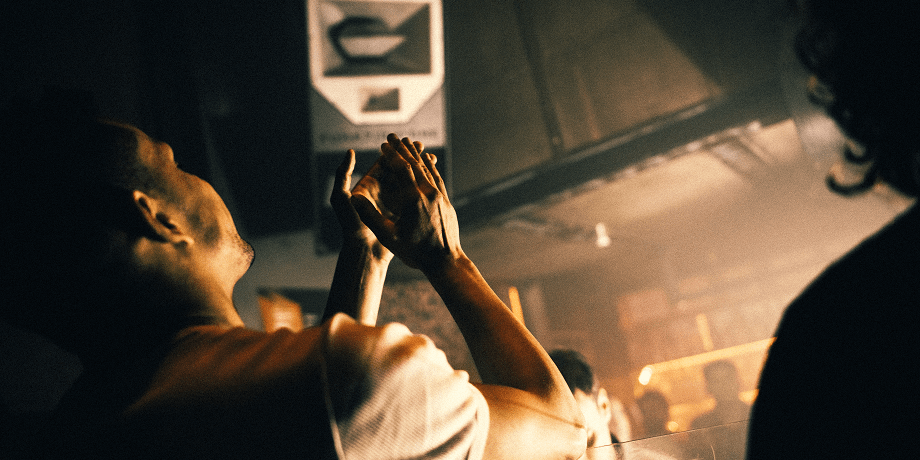 Panthera Krause's music can be found in big labels such as Lobster Theremin, Connaisseur or Souvenir. It is a good presentation card.
Thank you. I would like to mention also Riotvan, the label I run together with my friend Peter Invasion. Also, Uncanny Valley, where I released some of my most famous tracks.
Would you say your music varies depending on the label where it gets released?
It is curious because for me it is totally different, but when my friends listen to the releases, they find it quite similar. (laughs) But yeah, while producing, it is always in my mind to know for what label I'm producing. For example, I try to approach a much more lo-fi personality when I produced for Lobster Theremin.
So, is the label who comes first and then you produce for them?
It depends. The best way for me is the opposite: just to make music and talk to people, send to labels, and see what happens. But sometimes it happens that friends from labels ask me for music.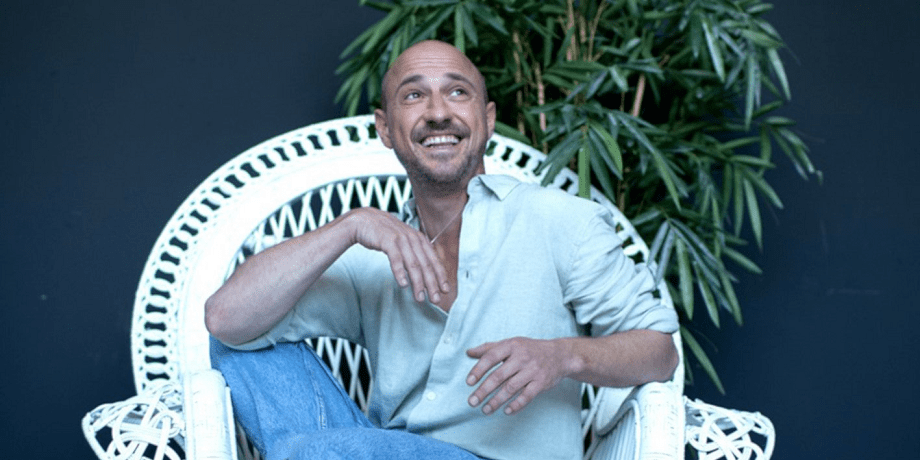 As far as I know, you are also a drawer. Is there any connection between your music and your draws?
Good question. There are similar ways of handling the music and the drawings and illustrations. Sometimes, I am more into straight stuff. Neither I put too many sings or layers in my music, nor pack too much my draws. Other times, I feel different, and I come up with more packed draws, also with more packed music, like in "Genki Girl", a track with a lot of different components. So, yeah, I would say they are quite connected.
How would you define yourself?
I am an easy and open person, I guess. I like to hang-out with different people and try to understand others' minds. I like having fun, so I am always looking for good vibes. I think you can feel that in my music.
That was exactly my next question. How is your music?
I do electronica, house music, with blinking-eye, funny, making also fun of myself while producing. My influences come from many different styles, but I like to listen to a lot of hip-hop music. I don't use to listen to house or electronica at home.
Are you more a producer or a dj?
Definitely a producer. And a live performer. I love to play live, despite I had bad times some days.
What happened?!
When I play live, I take all the layers of the track inside the computer and play with them, making kind of some new music. So, the tracks always sound different in my live sets. And, you know, when you take risks, you don't always win. (laughs)
Was there any specific goal when Panthera Krause was born?
At first, it just happened. I started making music with my band Marbert Rocel in 2007. I remember some good gigs in Istanbul and Amsterdam, for example. Such good days. After that, I started to produce music by myself. And, at some point, I showed my tracks to some friends and they pushed me to abandon the band and release music by my own. That is how Panthera Krause started. I didn't want to become a super-star dj playing in front of 500,000 lads. You know, I prefer smaller stuff, underground events, less and closer audiences. There was not a specific goal at all.
Where does that "Panthera Krause" alias come from?
It comes from a poem by the German writer Rainer Maria Rilke, which is called Der Panther. A beautiful perspective on a panther in a cage. It impressed me a lot, so I took the name Panthera. Krause is my surname.
Do you feel like a panther inside a cage?
Not all the time, but yeah. I feel like everybody is inside his or her own cage. You cannot leave yourself, your backgrounds, your ideas, or previous experiences. It can sound quite negative, but it hasn't to be. It is just the way it is.
What percentage of your time would you say you invest in your music, for example every week?
Too much time. (laughs) At the moment I am almost every day in the studio. Six days a week, let's say. And the rest of the time, I am in the laptop chatting with people, answering emails, organizing gigs, doing my social media stuff, or looking for new music for mixes. But there are also times when I don't have the right motivation.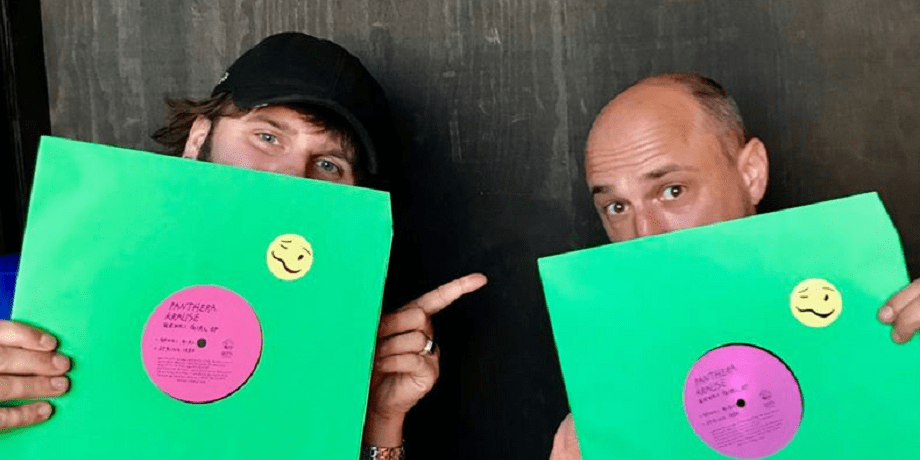 You are your own manager.
Yes. But I love this job. It is how it should be.
You must take your breaks…
I am not so good in taking breaks, to be honest. When I need it, most of the times I go to a sauna or to do some sports. I am also a good fan of bars.
You could recommend some Leipzig's bars, I guess. What about the clubbing scene in your hometown?
It is quite good. Of course, you cannot compare it with the current Berlin, but some people compare it with the early Berlin of the 90s. Leipzig was also an Eastern German city, so we had a lot of industry spaces that broke down after the downfall of the wall. But Leipzig is different, a bit more underground and we have a good-quality club culture there. Not bad for a half-a-million inhabitants city.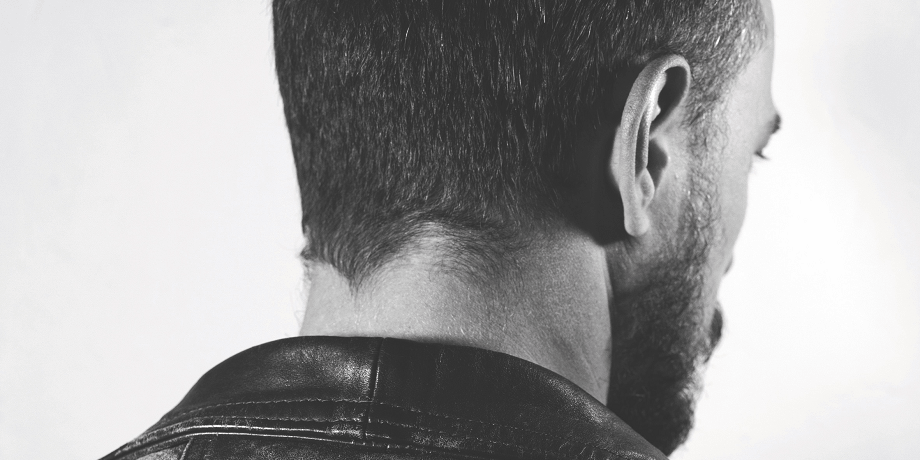 Talking about Leipzig, I cannot avoid thinking of Paul Kalkbrenner. Someone said once that the now Berlin-based artist is the only one in the underground scene who tries to compose hits every time he releases new music.
Well, in some way, everyone wants to make a hit when producing music. At least, this is how I think.
Of course, but I think here the point is: should one produce music thinking in what can become big -so, producing according to market trends in order to achieve bigger success-, or should one produce music following just his/her own feelings?
Yeah, I totally understand. Of course, I just follow my taste. Maybe that is why I'm not as big as I could be… (laughs) But yeah, I think many people are producing music this way, thinking on how people will react while listening to it. For me, to make music is to reproduce what you like and what you really are.
Do you prefer to produce your own track or to remix someone's music?
To produce my own track, for sure.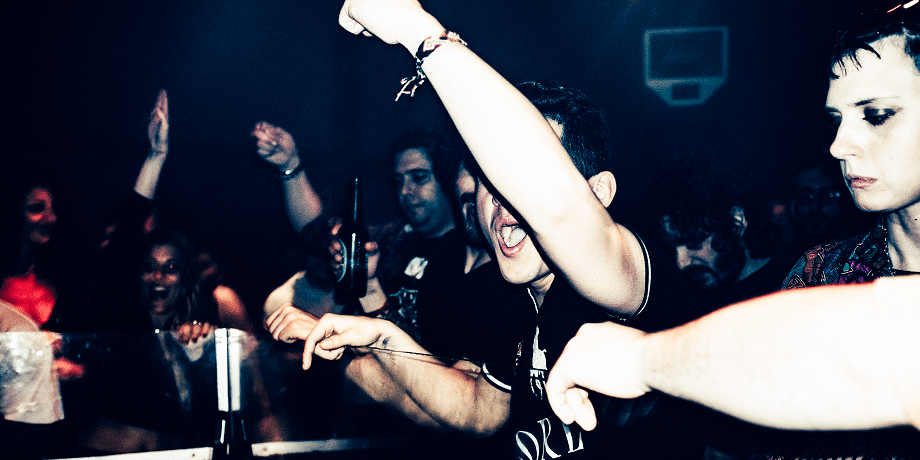 What is that you see in a track and you say "wow, I want to remix that one"?
It is a feeling or something in my mind that hooks me up to get an idea for the remix. Most of the times, I receive a remix request, I listen to the track, and I identify immediately the stems I really like. Once at that point, sometimes it gets easier, and sometimes more difficult, to find the right way to come up with something worth with it. (laughs)
You produce music since 2005, but it was in 2019 when you released your first album, It's A Business Doing Pleasure With You. Why did it take 14 years?
With my band Marbert Rocel, we made already four albums and one together with Mathias Kaden as Karocel. Then, when I began my own project, I was feeling super free to release music. I felt like every time I had 3 tracks ready, it was enough to transmit the message I wanted to transmit. An album is so much work. It takes so long. With the years, it became more obvious that I had to make an album and not focus only on club music.
You say an album takes so long. How long did It's A Business Doing Pleasure With You take?
The thing is that some of the tracks of the album are 8 or even 10 years old, while some are just half a year old. That is the way I work. I have a big archive of tracks that I made and play with them to come out with new music. I sometimes create tracks only mixing old unreleased tracks from my own.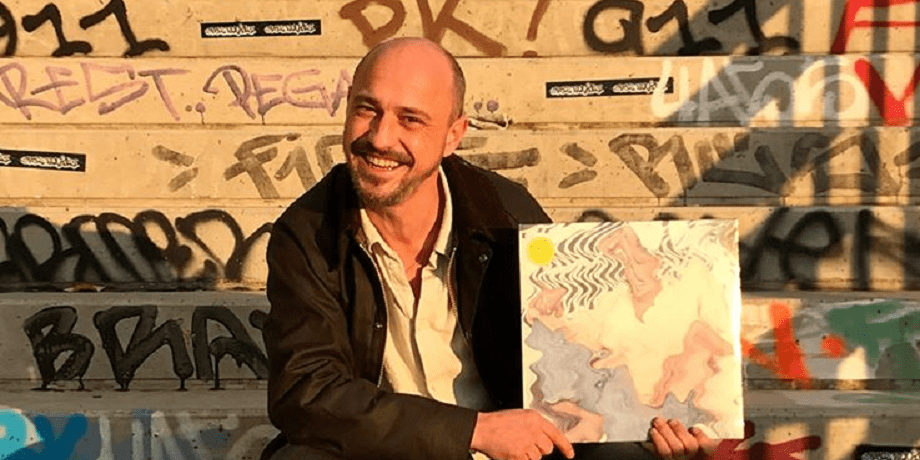 That is curious. It is like 10 years ago you were starting to create your first album without being aware of it.
(laughs) Yeah, we could say so. It is a nice way to describe it. It sounds easy! (laughs)
Let's move to the stage. Which would you say have been your best gig so far?
Uhm… Tough question. They have been a lot!
I know, everybody answers that. (laughs) Let's change the question: if you could play only once again in your life, what gig would you repeat?
Wow, that is a different question… I think the best gig was in summer 2018 in Conne Island, in Leipzig. It is a well-known club there. But, if I could play only once again in my life, I think I would repeat… (long silence) my dj set at Burning Man. I remember to enter the stage from behind and getting super impressed while climbing the stage and seeing the crazy crew in the middle of nowhere.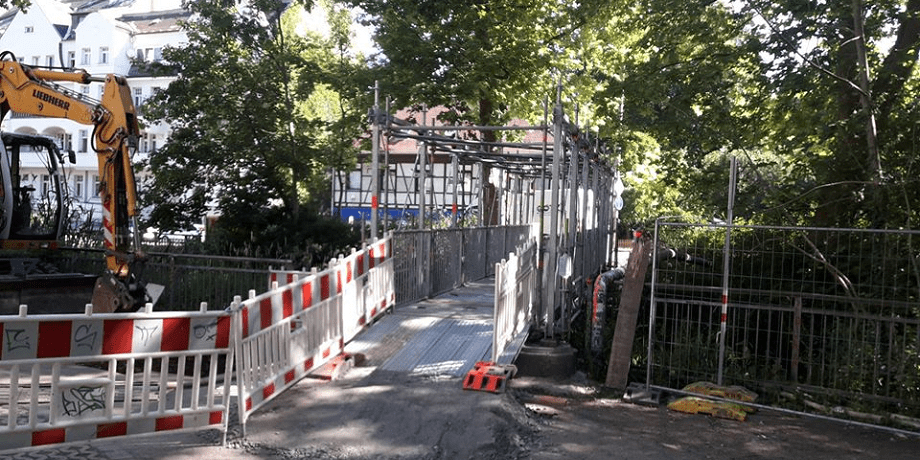 Burning Man… Such an experience.
That is more than a festival. That is like a different country or better planet. You need to ride bikes to get to places and you need no money on festival side. It is an experience everybody should live once in a lifetime.
What about Panorama Bar? You have also played several times there.
Yeah, I have played there 4 times.
What is there inside, that most of the people is rejected at the door?!
In the end, it is a club with a good booking and an open minded philosophy, where people are having a really good time. Maybe their hard access policy is what makes people feel special once inside, and that is what creates a special atmosphere.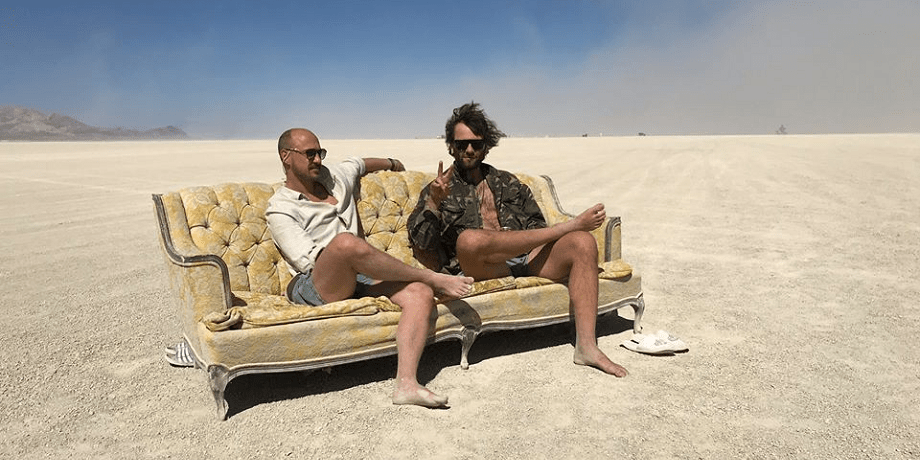 What has been your longest set ever?
I deejayed 8 hours at Wilden Renate last February 2020.
Any gig you were specially looking forward for this 2020?
I was really looking forward to play in Tel Aviv, Jerusalem, and Haifa, all of them in Israel. I had super great times there 4 years ago. Also, the gig at Hamburg's Golden Pudel Club was looking great in my agenda. It is the kind of small venue I really like, and my first gig ever was there back in 2012.
A stage, festival, club, venue where you still have not played, and you would like to?
Fusion Festival. I played there with my band, but never as Panthera Krause. Dekmantel, also.
What does Panthera Krause see when he looks to the horizon?
Making a lot of new music, but, since some days, I have in my mind the idea of creating maybe a new band with new members. Some months ago, I started again to listen to old punk music, and I noticed I still really like it.
We didn't say it before, but you have that hidden punk side.
Yep, it's the sound I grew up with. It's something I have inside me since the very beginning. I love the punk attitude!
How do you see the future of the industry? Any message to send to the world?
Uhm, I don't know how to express myself regarding this… I see a lot of social media, and I feel like some artists are more and more focused on building an 'empty' social image and profiles. Social media is a great way to spread new ideas and styles, but on the other hand I see a lot of meaningless best-day-of-my-life-posts and unsubstantial role models. The promise for big things, big situations, huge gatherings, top-models, and thousands of followers interacting with you. I prefer tinier, smaller situations, maybe less fancy for a social post, but more genuine and authentic. My message to the world is: it's okay to have good times with 50,000 people online, but we should focus more on the people next to us and what surrounds us in our day to day.
(Cover Image: © Panthera Krause's Press Kit)
134