It's Thursday. April 18th, specifically. Easter Eve. An unforgettable torrent of water falls over Valencia. It doesn't matter. Our man faces a historic night for his artistic career. The same goes for Next Club, one of the most active venues in the city. Also for ZIUR, the brand that features the night and celebrates 4 years of music. We are about to experience the first All Night Long by Fran Hernandez, his resident DJ.
Fran Hernandez is one of the most active DJs on the underground electronic scene in Valencia. He assumes that it's in house music where he finds his origins, although he always prefers tech-house. "But not the happy tech-house that Fisher plays, for example, but a more melodic and forceful tech-house, closer to techno than to house", he warns us.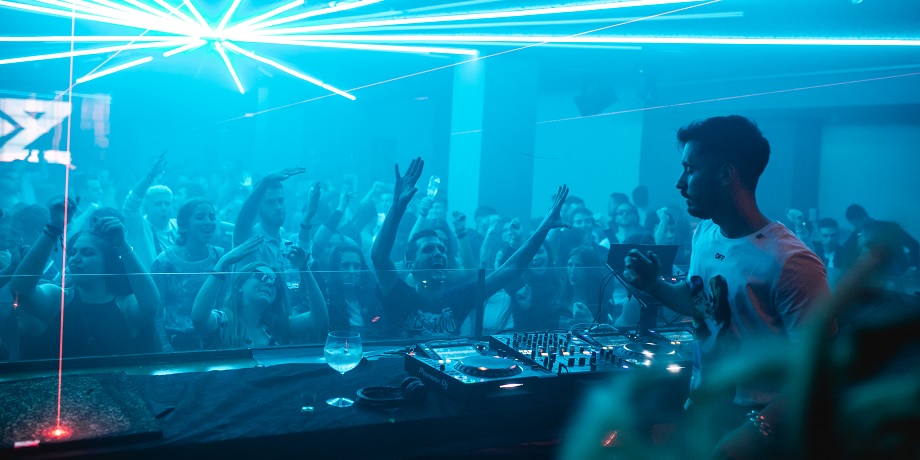 It all started in Burjassot (Valencia) in 1991. It was then that Fran Hernandez came to the world. Only 16 years later, he was already a resident DJ in an afternoon nightclub. "I played the same music style of people like Erick Morillo or Roger Sanchez, true references of that time," recalls Fran. We could say he was a precocious DJ, ahead of his time: "When I was 17 years old, I moved on to the night-time clubs. My friends couldn't even enter the club I was playing in. It was awesome! Then the pachanga appeared, while house music shifted to more minimal versions and clubs like Gurú, Puzzle or Barraca were forced to close".
Fran Hernandez used that time to focus on musical production and formation, until, 4 years ago, he ran into ZIUR and relaunched his career. "It was at my cousin's bachelor party 4 years ago, in the most unexpected way! José Ruiz, from ZIUR, was there too. He already knew me, so he came and asked me if I was still playing. I told him that I was just playing at home. He told me his plan and we embarked on an adventure. That's how ZIUR was born, and somehow Fran Hernandez was also born," he laughs.
In this 4 years as a resident artist for ZIUR, we have seen him doing warm-ups to artists very different from each other, like Charlotte de Witte, Deborah de Luca or Maceo Plex, while, at the same time, he has become a respected DJ who has attended other events as a headliner. All this has forced Fran Hernandez to have a wide range of styles to adapt to each situation, place or time.
4 years later, his first extended set was confirmed. We don't know if it was a coincidence or not, but the truth is that Fran is tattooed: "If not now, when then?". Fran explains that he always saw the All Night Long as a great opportunity to improve as an artist: "Normally, I play for 2 hours. In those cases, I like to lengthen the headliner narrative for 30 minutes. Then, in just 1 hour and a half, I must able to tell my story and close the night in style. It's not easy at all."
Why did you take so long to schedule an All Night Long set?
To this day, I never felt that the name "Fran Hernandez" was strong enough for something like that. Now, I've already been the headliner of some events and I've performed at festivals, so I feel ready. I always read people on the socials asking to lengthen my closing sets or to play in the afterparties, so I thought it was time for an All Night Long.
How did you prepare it? How did you approach the session? How did you preview it?
The first thing I did was to finish 5 promos I had abandoned! When I was designing the session, I thought about the starting point and where I wanted to go. I decided to start with tech-house music with a lot of grooves and quite slow, about 120 bpm, loaded with vocals. I threw out 8 or 9 classics that marked me when I was young, like Shakedown's "At Night" remixed by Kid Creme. From 5:30 am, I showed my more personal side, which is melodic. For the closing, I took out my more forceful side, although obviously, I'm not Charlotte de Witte. Dry drums and a pretty techno sound at about 127 bpm is the hardest thing I can make sound within my style.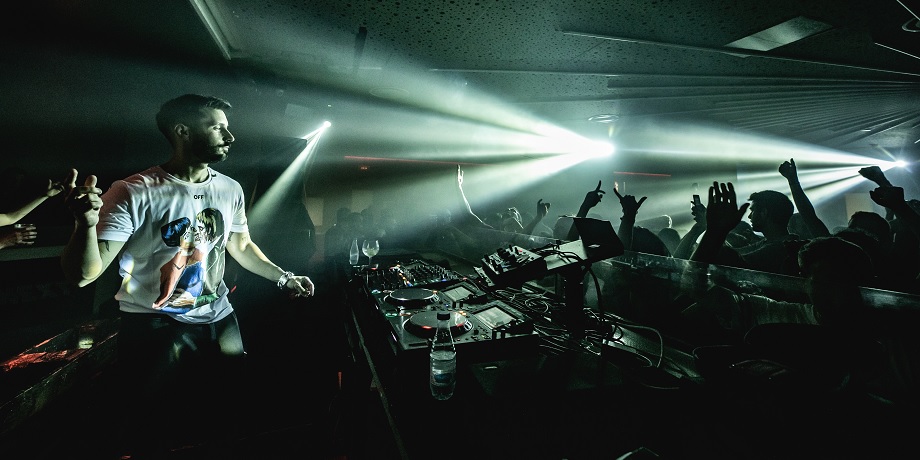 So, was it a more prepared than an improvised session?
Not at all! I visualized beforehand the progression of styles I wanted during the night, but I didn't prepare anything related to the tracklist. I took more than 300 CDs with 8 tracks each and a USB with 24 hours of music. Basically, I took all the music collected throughout my life.
The highlight of the night?
I was very excited because I asked 2 good friends from Valencia to open the night on the DJ booth, and they did. I started to play at 1 am. A huge deluge fell, and I thought that, at that time, there would be no one. However, after going on stage and seeing the great look of the dancefloor and the great reaction of the audience after my intro, I was thrilled. From the first second, everything was flowing much better than I expected.
Did it become too short?
The first hour was… well, let's say it was good. Neither short nor long. But the time between 2 am and 7:30 am flew away. I thought I still had an hour and a half left when they told me I had to close. I didn't have time to play some music that I didn't want to leave out of the set.
What was your opening?
I used a track of mine to be released in a few months. It has my own vocals repeating "all night long; this is my night". It's an intro specially designed for the occasion.
And your closing?
My favourite closing track is Mathame's "Skywalking". It drives me crazy. But that day I closed with another of my promos.
One has to boost his own music…
I've always said that I'm much more of a DJ than a producer, but I've realised that I need to strengthen that studio facet in order to continue an upward trend in my career. So far, the DJ sets are going well, so I want to focus on releasing music more assiduously.
The best moment of the All Night Long set?
When I played "The Drill – The Drill". In Valencia, there's a lot of modern music, but we're not so used to hear old sounds. And it's a sound that people like a lot. Old songs always work and make the audience react and move differently.
Happy with how it turned out, then?
No doubts about it. We are very happy with the attendance we had, despite the torrential deluge that fell. It was the best day of Easter along with Sunday night when Wateke and Next joined forces to feature Cristian Varela. Speechless!
So, you'll repeat!!
Absolutely yes. We are already thinking of another All Night Long set to celebrate my birthday next year.
We will join you, maybe, is it OK?
Please!
(Cover Image: © Jota Martínez)
0