"Listening to Glassforms is a deeply touching, enlightening and spiritual experience." These were the thoughts of one of the lucky ones who were able to enjoy the charms of Max Cooper and Bruce Brubaker working together on the stage. Glassforms was first played in 2019 by the Paris Philharmonic and then travelled to Barbican in London and Sónar in Barcelona. Three coordinates that make up the path of a work that has been meticulously designed and developed by two true leaders, each one in his own field.
Bruce Brubaker is one of the most innovative pianists of the moment. Max Cooper, perhaps best known in more dance-oriented environments, is a scientist turned electronic music artist. Together, they have redrawn Philip Glass' original message, fusing the great acoustic concert piano with cutting-edge synthesizers and production methods. The result has brought clubbers, neoclassical fans, and piano lovers together in the same hall.
"In Glassforms, Max Cooper and I joined forces on stage to create a collective artwork. It is based on Philip Glass' music, but reinvigorated, recontextualized, postmodernized", explains Brubaker.
Cooper adds: "It's a risk we want to take, an experiment, an exciting project that allows us to create a combination of traditional and modern composition techniques, something like modulated authenticity."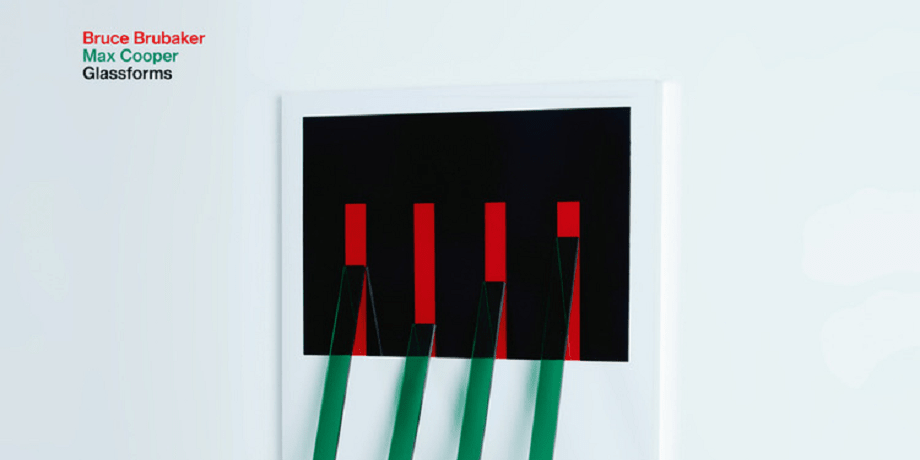 Max Cooper designed, together with the software developer Alexander Randon, a musical expression system that works through live code. It takes the data created by Bruce Brubaker's piano music live and turns it into new, but intimately related forms. This signal sets the pace for synthesizers, which Cooper modulates and augments on stage to add its own hybrid variations. The result is of highly sophisticated. It is music that a human being would never be able to compose.
Glassforms is composed of six tracks of very different durations, varying between 2 minutes and 14 seconds, the shortest, and 13 minutes and 6 seconds, the longest. To connect these six pieces, Cooper and Brubaker improvise transitions, called "Preludes", in each performance. Thus, they pay homage to a long tradition in the world of pianists, who are used to improvising both introductions and transitions in their concerts.
Each time Glassforms is performed, a whole new show is born, in which Max tries to control the chaos generated by the real-time information generated in response to Bruce's live-playing. In Cooper's words: "It is a balance between order and chaos, which is, for me, where the most beautiful music arises."
Glassforms is from today on sale and available for listening on all digital platforms. The release in physical format, consisting of two vinyl LPs and a CD, will come on July 24th. Everything, via InFiné Music.
TRACKLIST:
Prelude 1
Metamorphosis 2
Prelude 2
The Poet Acts
Prelude 3
Two Pages
Prelude 4
Mad Rush
Tirol Concerto
Prelude 5
Opening
(Cover Image: © InFiné Music)
41