If there's something especially cool in Barcelona, it's its variety of styles. Perhaps many haven't stopped to think about it, as their club scene is sometimes considered monotonous. As an example, we put this last month of the year, in which Barcelona receives the best DJs and producers of the moment in different fields, such as rave, melodic techno, tech-house and futuristic electronica. Here we go with the best of December in Barcelona.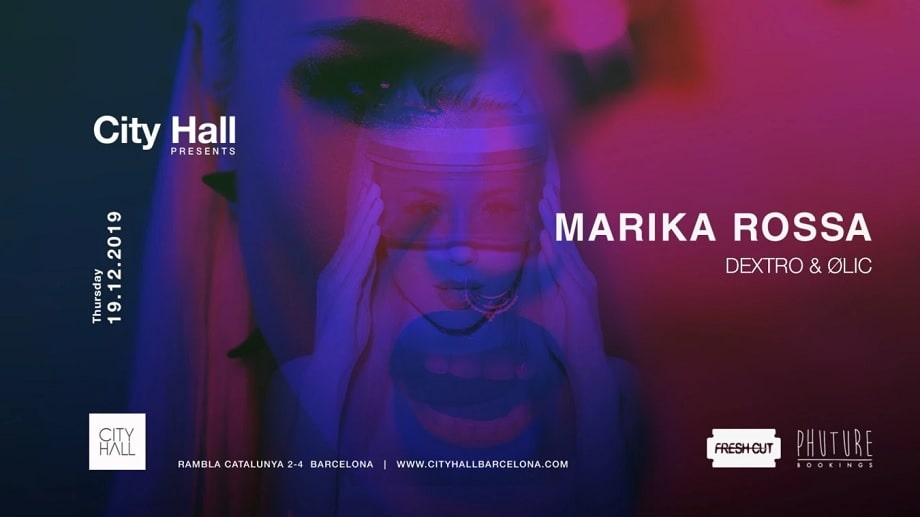 We know that her irruption in the scene has not achieved the sympathy of everyone, but it'sm been enough to become one of the new trendiest DJs in the techno scene. The Ukrainian Marika Rossa already signed a sold-out when she visited City Hall in August. Will we live again a historic night in the most central club of Barcelona?
When: Thursday, December 19th
Where: City Hall
Lineup: Marika Rossa, Dextro and Ølic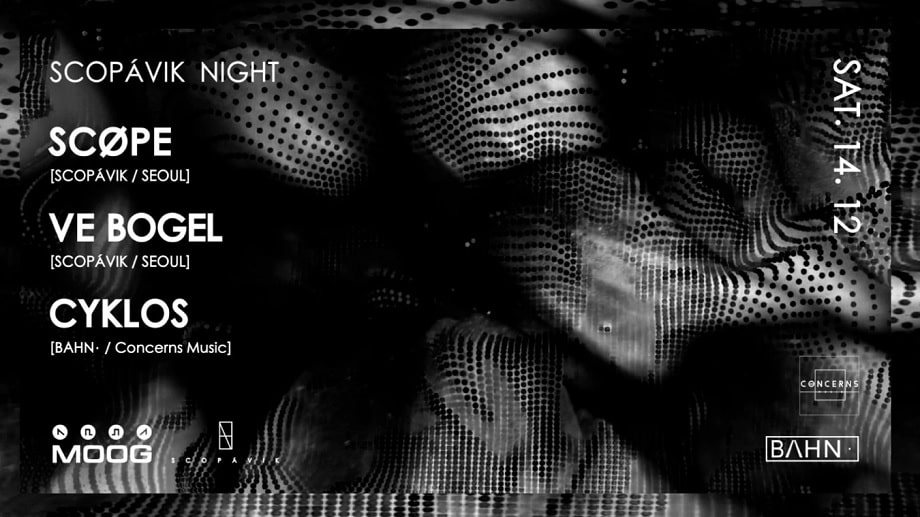 After a few years of growth and consolidation in its country of origin, the South Korean label Scopávik organizes its first European showcase and does so hand in hand with Bahn in the historic Moog de Barcelona.
When: Saturday, December 14th
Where: Moog
Lineup: Scøpe, Ve Bogel and Cyklos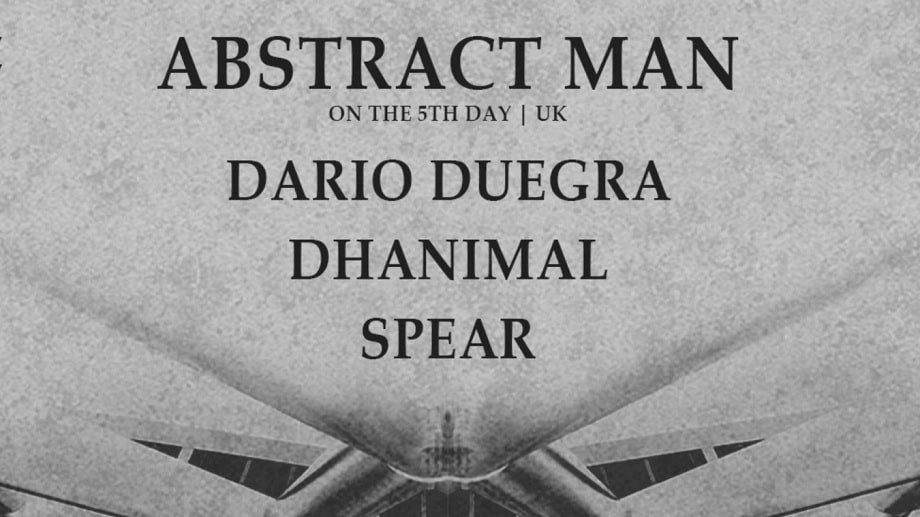 This will be the premiere of Abstract Man in our country. It is the collaborative project of two of the founders of On the 5th Day, the label behind the organization of one of the most famous parties of London's Corsica Studios. Contemporary, intoxicating and psychedelic techno is guaranteed.
When: Saturday, December 14th
Where: The Garage of The Bass Valley
Lineup: Abstract Man, Dario Duegra, Dhanimal and Spear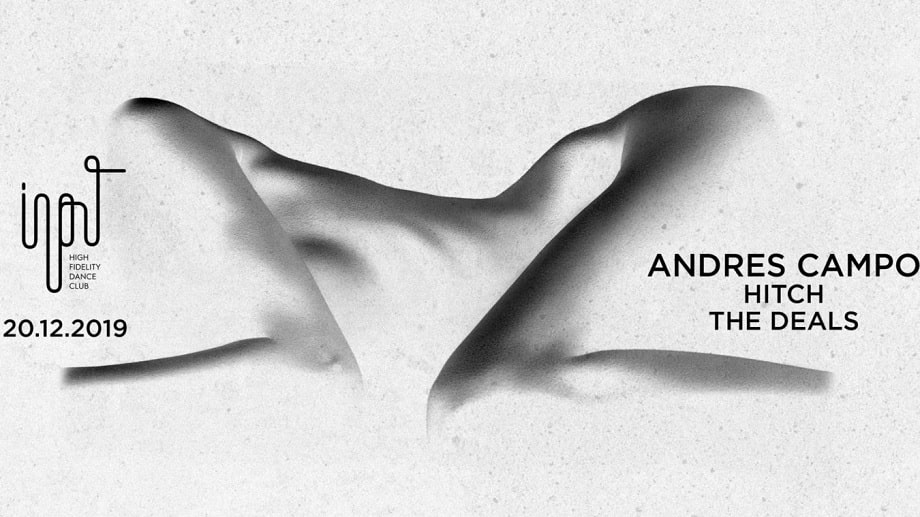 On Christmas Eve, INPUT will once again experience one of those nights, one of those parties in which, after 6 am, people don't want to leave. And is that the Aragonese Andres Campo is an absolute idol among the Spanish techno lovers and, believe us, he's already demonstrated it in previous visits to the club with the best sound of Barcelona.
When: Friday, December 20th
Where: INPUT High Fidelity Dance Club
Lineup: Andres Campo, Hitch and The Deals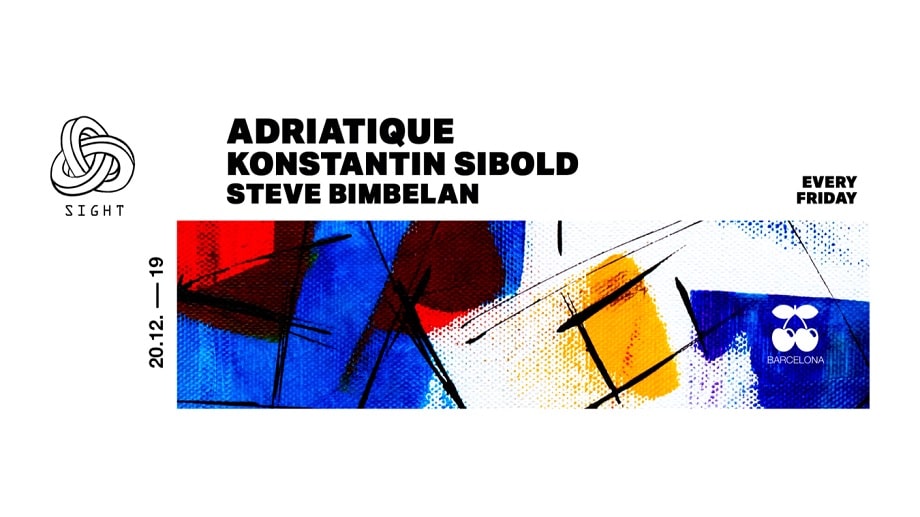 That same night, Sight party will once again invade Pacha with the most intimate and precious sounds of the techno land. The Swiss duo Adriatique, Diynamic leaders and Afterlife regulars, will be accompanied in the booth by another of the great melodic techno producers, Konstantin Sibold.
When: Friday, December 20th
Where: Pacha Barcelona
Lineup: Adriatique, Konstantin Sibold and Steve Bimbelan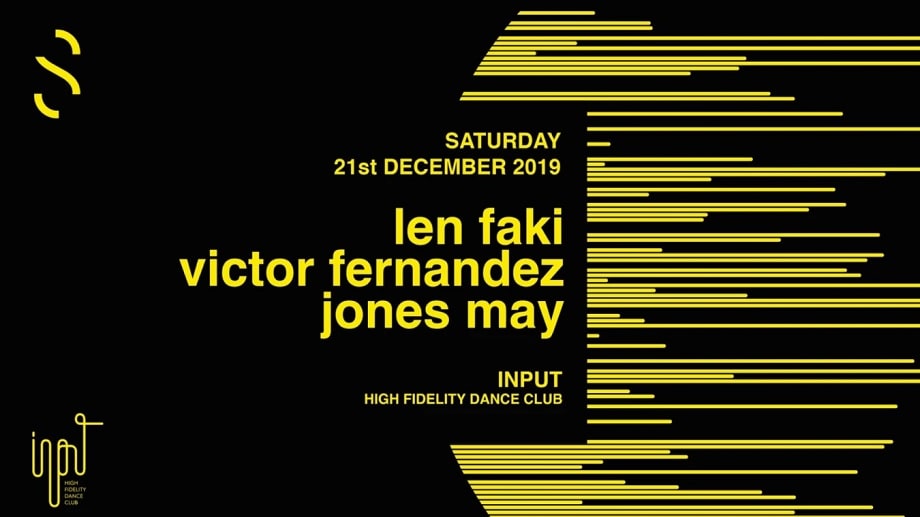 The colorfulness of funk has always been present in Len Faki's music. Even since he began his career as an artist-in-residence in Berghain. That happened in 2003. 16 years later, Len Faki is an industrial techno legend, a legend that lands again at the Swing party to burn INPUT in style.
When: Saturday, December 21st
Where: INPUT High Fidelity Dance Club
Lineup: Len Faki, Victor Fernandez and Jones May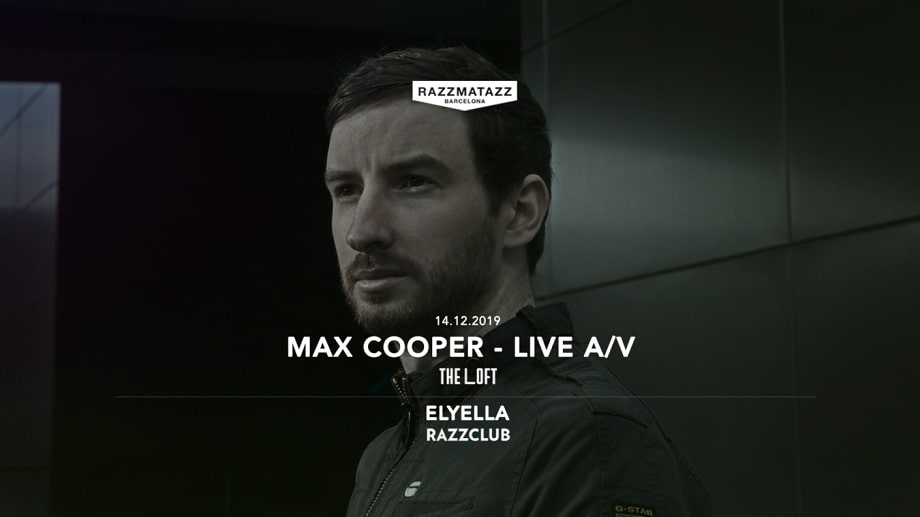 For many, Max Cooper's audio-visual live was one of the best shows at the last Sónar. This December, Barcelona will once again experience it. It will be at The Loft, the upper room of Razzmatazz destined for the underground sounds of renowned artists. The futuristic and sophisticated electronics of Max Cooper couldn't miss this calendar.
When: Saturday, December 14th
Where: Razzmatazz
Lineup: Max Cooper (live av) and Undo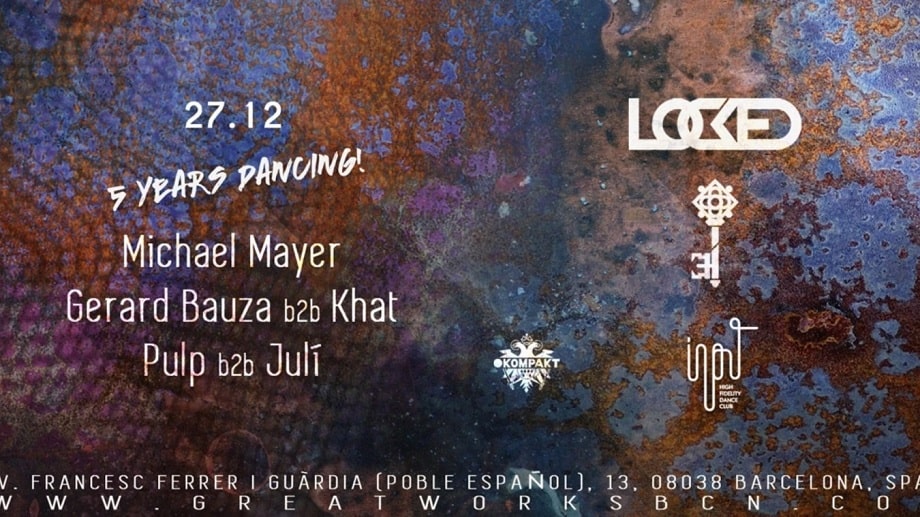 If melodic electronica today enjoys such strength in Barcelona is largely thanks to the work that Locked has done in these last 5 years. The promoter, also a promoter of emerging events such as the FORT Festival, will celebrate its 5th anniversary on one of the last dates of the year and will do so with Cologne's Michael Mayer, founder of Kompakt Records, as a very special guest.
When: Friday, December 27th
Where: INPUT High Fidelity Dance Club
Lineup: Michael Mayer, Gerard Bauza b2b Khat and Pulp b2b Julì

Pacha will also bid farewell to the year with a triple headliner party. Sight will have two techno giants like Chris Liebing and Art Department for the last Friday of December and another techno beast like Timo Maas.
When: Friday, December 27th
Where: Pacha Barcelona
Lineup: Chris Liebing, Art Department and Timo Maas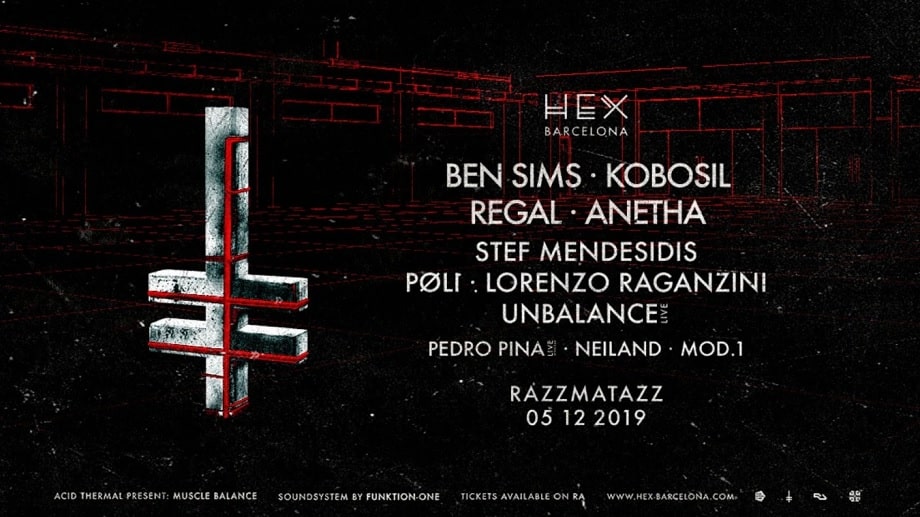 HEX at RZZ is the greatest rave experience offered by HEX – and possibly all of Barcelona – throughout the year. The multi-room club opens its 3 main spaces to host the HEX movement for 7 hours of rave featuring headliners such as Ben Sims, Kobosil and Anetha, as well as Russian artists from the Monasterio label and some local artists.
When: Thursday, December 5th
Where: Razzmatazz
Lineup: Ben Sims, Kobosil, Anetha, Regal, Stef Mendesidis, PØLI, Lorenzo Raganzini, Unbalance (live), Neiland, Mod.1 and Pedro Pina
(Cover Image: © Jorge Vidal on Unsplash)
3