London. Undoubtedly, one of the most imposing cities in the world. Also, one with the best nightclubs around. With almost 9 million inhabitants, the British capital was erected since the beginning of the rave and club culture as one of its nerve centres. Although, always keeping a prudent distance from the rest of Europe. According to some, staying one step back. According to others, going one step further. Unquestionably, the scenes of the islands have always breathed a different air, they have always given off a unique aroma. And, of course, London has always led these scenes.
With such a large population, it's normal that the number of clubs and events around the city is infinite. It's been hard for us to compile a list with its 10 best party venues. There are nightclubs of a very diverse nature. Big warehouses like Ministry of Sound, famous for its beautiful and imposing facilities, or charming corners like Rye Wax, hidden in the back of a record store, have been left out of the Top-10, just like the historical Koko concert hall or other big names like Studio 338, Heaven or Electric Brixton. Which 10 nightclubs have stayed?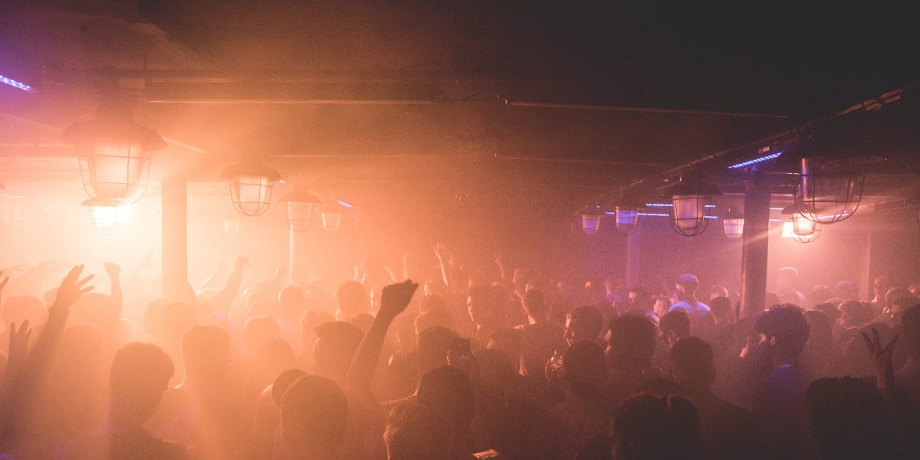 Keep dancing after 3 am. This was Egg London's aim when Laurence Malice bought the Kings Cross warehouse and turned it into one of the first clubs that would break the strict law that prevailed more than a decade ago in London. Currently, Egg London has become a true reference. It's one of the few clubs with the licence to organize extended events, a detail which makes it a place of worship for the most faithful ravers of the British underground scene. The organization of the place encourages to keep phones in pockets, prohibits discrimination and delivers free water in the bars so that everyone is always well hydrated. This is the mentality you look for when you want to listen to techno music, isn't it?
Music
This is the UK. Breaks and drum & bass are still fashionable here. However, techno is what is displayed in most of the posters. Artists such as Mark Knight, Layton Giordani, Matrixxman, Konstantin Sibold, Charlotte de Witte, Ilario Alicante and Jennifer Cardini have played in Egg London.
Dress code
Egg London allows you to dress casually. With jeans or even with comfortable sportswear, you'll be perfectly equipped. Of course, hoodies are not well seen. They'll let you get in, but you'll have to leave it in the cloakroom.
Price
Prices can vary from £5 to £25, depending on the sales release active at the time you buy. On Xceed, we'll always let you know whenever a ticket goes on sale. We want you to pay the minimum!
Opening/closing times
Usually, it opens during weekends and on Tuesday evening, always at 10 pm, to facilitate access at an early hour. Although it has no closing time, in Egg London 6 am or 7 am is usually the time when the music stops, except on special days. For example, on New Year's Eve, when they can extend it until after 10 am.
What we like the most
They offer top-quality pizzas (the SOLO PIZZA team cooks all night), but they offer an access + pizza deal for just £5 for the ones who are the first ones to enter!
One tip
The phone signal isn't very good at Egg London and the space is pretty big, with several indoor and outdoor areas. Check out the space properly and set a meeting point with your friends before the night makes you forget about everything.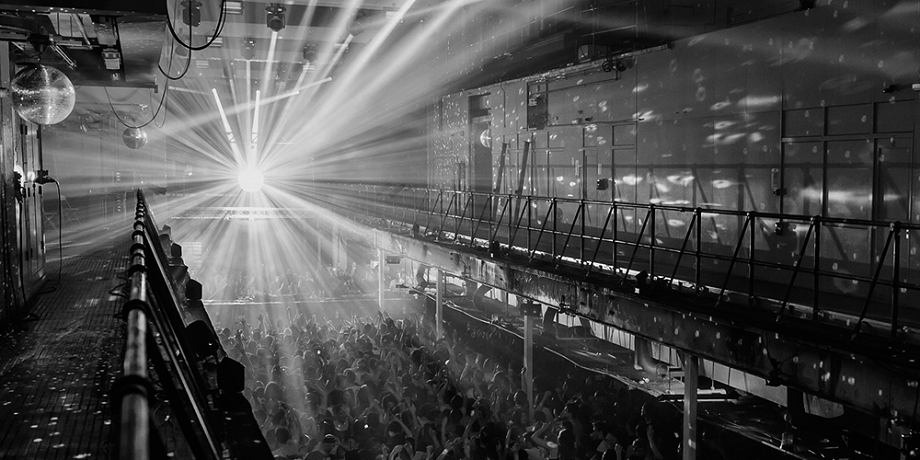 It's probably the club that has contributed the most to build the London cultural scene. One can still find in its corridors the machinery which composed the most important printing press in the country. There, the Metro and Evening Standard newspapers were printed. That's where Printworks, the name of what has become one of the most important clubs in the capital, comes from. Three spaces, a massive lighting and sound system and top-level line-ups (for many, the best ones in London) make Printworks a place you cannot miss if you're in town.
Music
The most demanded electronic music in the underground scene goes through Printworks: from Deadmau5 to Tale Of Us, Bicep, Ben UFO, Nina Kraviz, Blawan and even Surgeon. The techno sound is the most-demanded one, although also the most alternative sounds find their space here.
Dress code
You should wear comfortable clothes to dance to techno, so don't waste too much time in front of the closet.
Price
Printworks isn't cheap. With top-level line-ups, the initial prices are usually around £20, reaching even £40 in the last releases of the sale.
Opening/closing times
Normally, parties are organized during the day, from 12 pm to 11 pm, and of course always on weekends.
What we like the most
Without doubts, its line-ups. The artistic line of Printworks is varied, original and very broad, taking advantage of the three spaces enabled to accommodate some names which are less known amongst the general audience, niche names.
One tip
Be careful with the entry time. Even though you bought a pre-sale ticket, they usually close doors four or five hours after the opening. From then, unless you're already inside, you won't get in.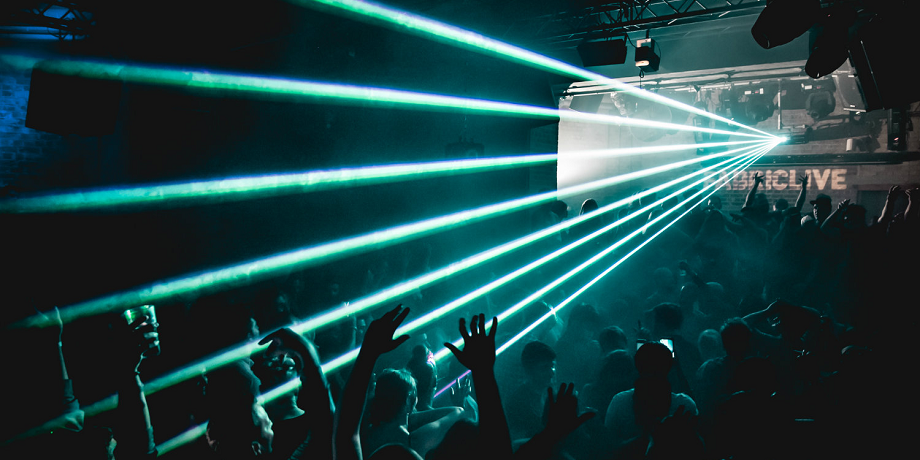 Fabric is the most famous and historical club in London. Also, one of the ones who suffered the most in recent years. It opened on October 21st, 1999. Since then, it has always been at the forefront of London's clubbing scene. Currently, it has a completely renovated space, located in the Metropolitan Cold Stores of Farringdon. It has three spaces. Two of them, perfectly set for live acts. We love especially the Room One, which has 450 bass frequency transmitters which let people live the most overwhelming sound experience around their entire body.
Music
On Saturday nights, Fabric is rocked by Craig Richards, who's in charge of the artistic programming and is also a resident DJ alongside Terry Francis. The most alternative sounds and selections of the house, techno, electro, disco and dub music go to Fabric every week. There, they've hosted names such as Adam Beyer, Ben Klock, Dixon, Move D, Ricardo Villalobos, Zip, Petre Inspirescu, Regis, Luke Slater or Dave Clarke, among many others. In addition, FABRICLIVE brings together the best drum & bass, grime, dubstep, UK garage, bassline and funky artists; while the WetYourSelf! (WYS!) sessions provide alternative sounds at dawn, from Sunday to Monday.
Dress code
Fabric is another of those clubs devoted to the rave spirit. There isn't much to think on how to dress. Wear something easy and come to dance!
Price
The Early Bird tickets usually start at £10 and the different releases raise until £30, except on special dates.
Opening/closing times
Fabric opens from 11 pm to 7 am on Fridays and Saturdays, and from 11 pm to 5:30 am on Sundays.
What we like the most
Apart from the FABRICLIVE programming, focused on the bass sounds, the most beautiful thing about Fabric is the story you can breathe in every single corner, something that can also be perceived when interacting with the rest of the audience. There is no doubt that it's a very special place.
One tip
Fabric is one of those places where only music and partying are important. Go with that mentality or you'll be lost as a fish out of the water.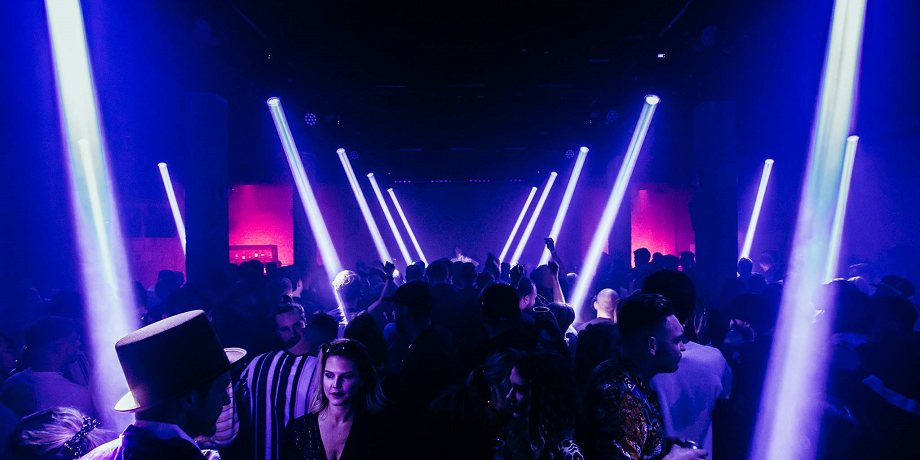 27 hours nonstop. That's how long the new E1's very first event lasted. New, because now it has finally achieved a licence to be a nightclub, which lacked before, when it was called Studio Spaces. What it already had, and still has, is one of the best sound systems in the world, baptized by the club itself as 'Wall of Sound'. It's located in East London and officially opened its doors with this name on New Year's Eve 2018. It offers two spaces with music and a chill-out area, something more than necessary in a club which can keep doors open until 7 am (there aren't many in London which can).
Music
In E1 people like the unconventional techno, the combinative electronic, the one that allows mixing regular bases with breaks, drum & bass and UK garage sounds. There, we have seen epic sessions in a b2b format, like the one by Call Super and Objekt or the one by Margaret Dygas and Sonja Moonear. Also, we saw memorable performances with Ion Ludwig, Neon Chambers, Joris Voorn and even Pan-Pot.
Dress code
You won't have problems at E1's door. Neither in other underground electronic nightclubs in London.
Price
The price range usually moves between £5 and £20, depending on the release. It exceeds the £20 price only for very specific occasions.
Opening/closing times
It's used to changes. Occasionally they organize daytime events (12 pm to 6 pm, for example), but normally they open at 10 pm or 11 pm and close at 4 am or 6 am, except when they host after-hours. Then, they open at 6 am and stay open until 1 pm. These are the advantages of having that licence.
What we like the most
With no doubt, the sound system. It's one of the clubs with the best acoustics in the world. You have to go at least once in your life to experience it. They also give free water in the bars and we like that too, of course.
One tip
Although it's cold in London, you have to try to go with the least clothing possible. Sometimes, the line for the cloakroom can be endless.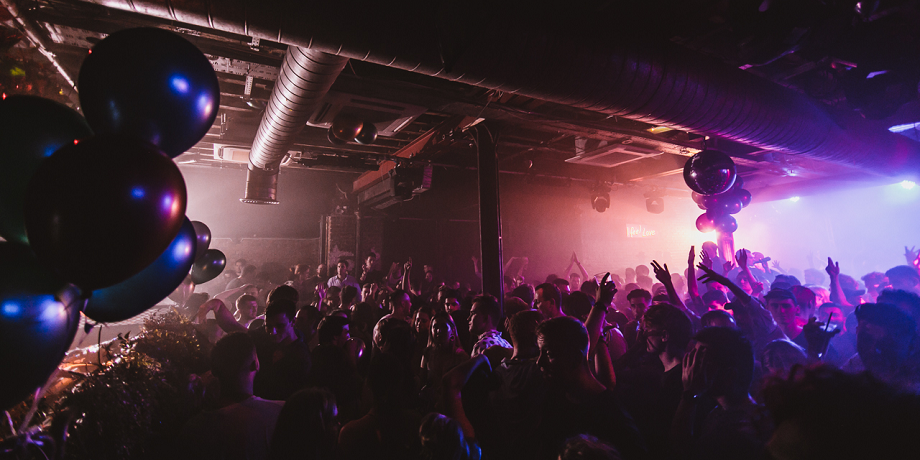 XOYO offers one of the best equations you can find in London. Great artistic residencies, line-ups that combine great names with emerging talents and a broad historical background, which makes XOYO a place where any great DJ or producer would like to perform. XOYO is in the heart of Shoreditch and it will never disappoint you. Two floors with complementary musical proposals and another of those sound systems that prevent you from going to sleep for hours.
Music
As we said, XOYO is famous for its residencies. Artists like Scuba, Bicep, Jackmaster or Hunee have been or are residents of XOYO. Techno, house, disco, even funky. You just have to choose your day properly.
Dress code
XOYO doesn't allow tracksuits, sportswear or costumes (except on Halloween, of course). For the rest, feel free.
Price
The first tickets usually come at the price of £8 and usually, they don't exceed £25.
Opening/closing times
XOYO doesn't have extended timetables. It opens from 9:30 pm to 4 am on Fridays and Saturdays, and from 10 pm to 3 am on the other days of the week (they open randomly).
What we like the most
It's one of the few clubs that bet on house music and the purest electronics ahead of techno. It's their clear differential factor and it's something that also influences the atmosphere one can breathe there.
One tip
Don't get distracted and don't come too late. The closing time (4 am) always leaves you wanting more.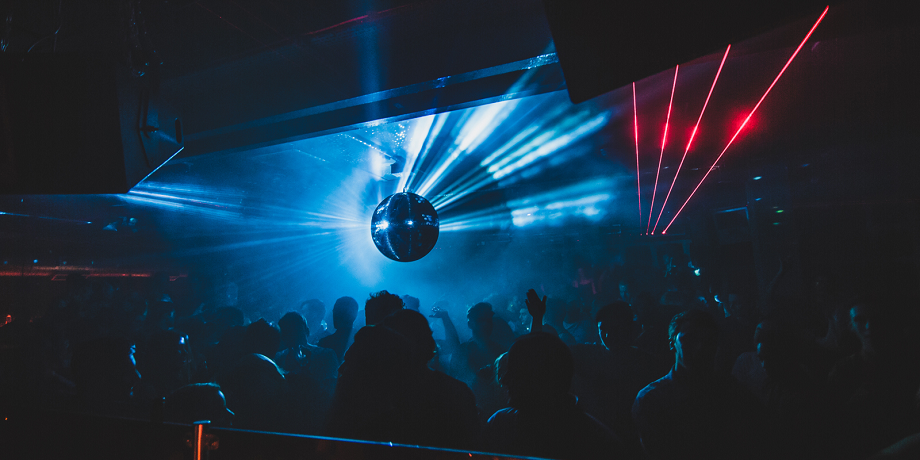 For some, it's the best nightclub in London. It combines daytime with night hours, although it doesn't have a license to extend its parties more than expected. Phonox takes care of the artistic programming more than anyone else, as well as the atmosphere on the dance floor. Discretion is its main aim. They don't want cameras, they don't want shrillness, they don't want anyone to feel uncomfortable. And the artists love that.
Music
For that reason, Phonox hosted and still host artists like Sven Väth, Skream, Detroit Swindle, Young Marco, Joe Goddard, George FitzGerald, Acid Arab, Dax J, Max Cooper, Dusky, Shackleton, Pangaea or Motor City Drum Ensemble. As you can see, they avoid the most common artists and seek to gather the most exquisite selectors.
Dress code
They just want you to respect the rest and go dancing. Get dressed being aware of this.
Price
The prices of the advanced tickets range from £5 to £20, although on some rare occasion they can reach £30 (when the headliner has a higher cache).
Opening/closing times
They open on Thursdays from 10 pm to 3 am. On Fridays and Saturdays, from 9:30 pm to 4 am. On Sundays, from 4 pm to 10 pm.
What we like the most
It has a unique lighting system and an ideal dancefloor to get carried away without wondering about tomorrow. Phonox is possibly the best place to unleash imagination.
One tip
Don't go to Phonox if you expect to listen to top chart songs. People go to Phonox to learn. To discover.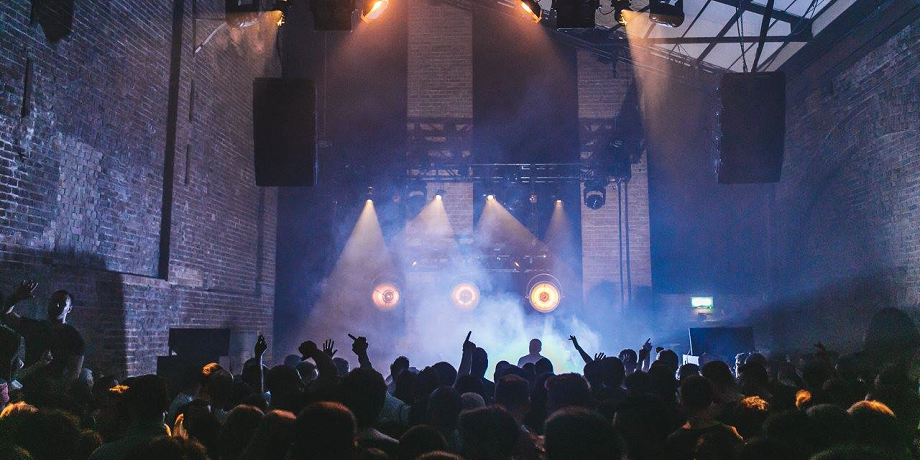 Village Underground is one of the most important multipurpose spaces in London. Concerts, art exhibitions, performances… and parties. Village Underground welcomes everything. Even Underworld have performed there. The warehouse is located in Shoreditch, East London, and has a capacity of 1,000 people.
Music
As said, even Underworld have performed there. Although hip-hop and indie also have their space, most parties at Village Underground are focused on techno. Masters of the genre such as Rødhåd, DVS1, The Hacker, Dave Clarke, Paco Osuna or Tale Of Us are used to play there. And we cannot forget the parties curated by the great Sonny Fodera. Groove!
Dress code
It's difficult to enter with sportswear. If you're not wearing it, you'll have no problem.
Price
Between £10 and £20 is what you'll pay (in advance) to access Village Underground.
Opening/closing times
Until 6 am! Yes, Village Underground is in the list of clubs that stay open until dawn. It usually opens at 10 pm, although on some Fridays they go hard and start the party at 7 pm.
What we like the most
Its limited capacity allows its audience to live historical days with assiduity. It's not easy to see some of the greatest artists surrounded by only 1,000 people.
One tip
People go to Village Underground to listen, enjoy and even live music in an intimate way with the artist. If you go, it should be for this. Otherwise, they will soon invite you to leave the venue.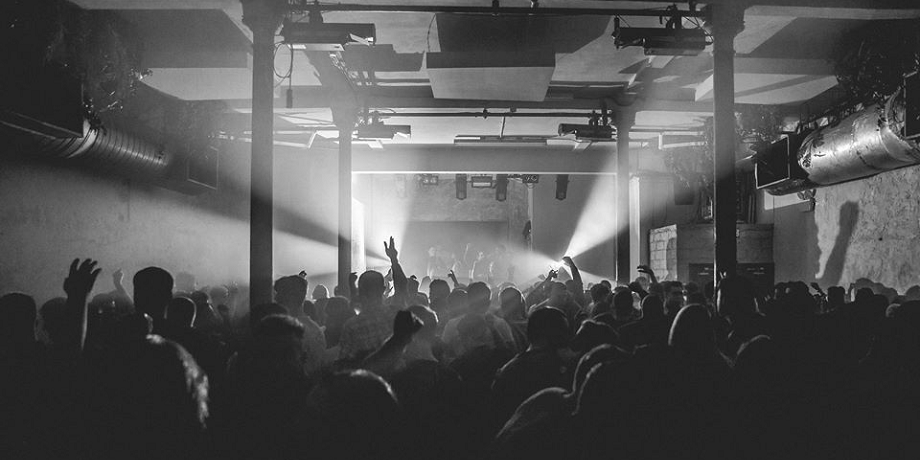 The name sounds familiar to you. For sure. It was created in 1999 but then had to stop its activity until recent years. It's in the middle of Brick Lane and it's a crucial part of the most artistic area of London. 93 Feet East has hosted Radiohead, Groove Armada and other great historical groups, although clubbers know it better for being Fuse London's home (the brand and party curated by Enzo Siragusa) and Secretsundaze. Its d&b sound and its industrial decoration make it one of the fav clubs of many.
Music
Under Fuse's curatorship, it's pretty clear what one can find: a lot of groove. House and tech converge on 93 Feet East with names like Neverdogs, Archie Hamilton, wAFF or Youandewan, although artists of other genres such as Luuk van Dijk have also come out of the Brick Lane club.
Dress code
There is no strict policy, but it's already known that groove lovers usually choose colourful clothes. Don't be less!
Price
Between £5 and £15. It's one of the most affordable options in London.
Opening/closing times
Impossible to define it. 93 Feet East opens every day. Sometimes, simply as a bar or as a meeting point. Others, as a nightclub. And even as an after-hour. Normally, parties happen in the afternoon (from 2 pm to 1 am, from 3 pm to 10 pm), but they can also open from 7 am to 10 pm or from 8 pm to 5 am. So you have to be careful before buying your ticket!
What we like the most
This is a real party and the rest is nonsense. Here people come to enjoy themselves, to laugh, shout, applaud, to get themselves free and dance as if there was no tomorrow, with a smile from ear to ear. We cannot say that music moves to a secondary stage, but almost.
One tip
Leave your watch at home!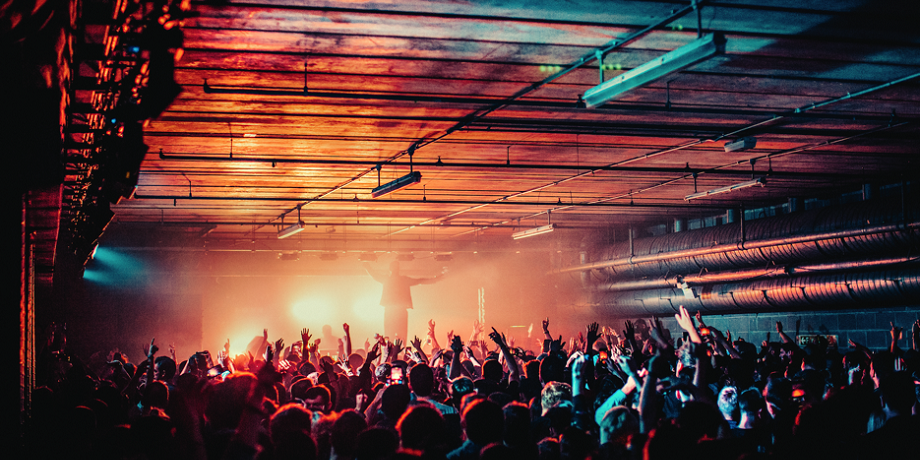 Tobacco Dock should be much more famous than it is. Actually, the structure was created in the 19th century and served as a tobacco warehouse. Now, it has become the best space in the city to host conferences and exhibitions. Two floors, 16,000 m2 and an outdoor area with views of the River Thames, the Tower of London and the entire tech and financial district.
Music
Although it may not seem, the biggest techno labels have gone through Tobacco Dock, bringing international stars like Adam Beyer, Charlotte de Witte, Amelie Lens, Maceo Plex, Maya Jane Coles and Cassy. When there's techno in Tobacco Dock, even the Thames River dances.
Dress code
The parties at Tobacco Dock adopt a certain policy, but at the same time, their location influences the style of the event. One is free to go as (s)he likes, but people tend to take care of their image. Dress comfortable and modern, but not in any way.
Price
Between £10 and £30. The place counts a lot and it should be paid.
Opening/closing times
It's also its location that prevents the party from spreading until dawn, so most of the events happen between 2 pm and 11 pm, usually on Saturdays.
What we like the most
The outdoor area. There is no discussion. The views of the River Thames and the Tower of London are awesome. Being able to dance to the best techno music in the world a few meters away from these places is something amazing.
One tip
Be sure to watch out for Early Birds if you don't want to end up paying £30 to enter Tobacco Dock. Although, even for £30 are worth to know this place.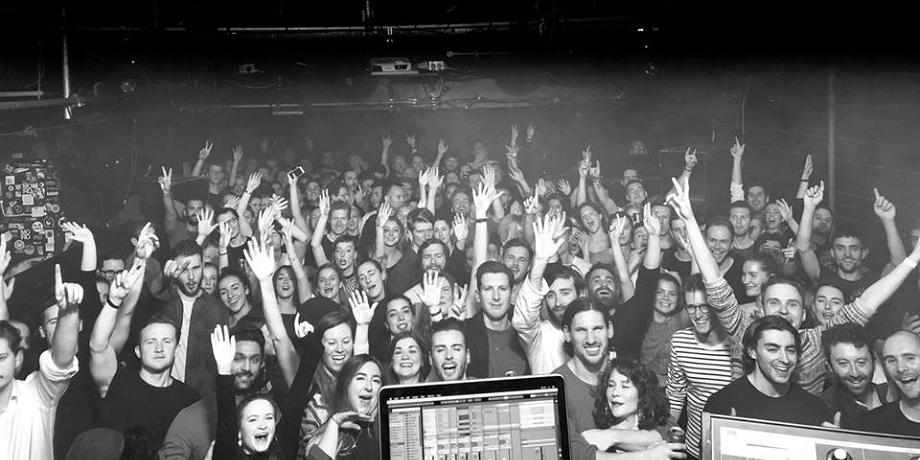 This is another great musical proposal by the city. It's an independent organization focused on the development of creative spaces. You'll find it under two railway arches located in Elephant and Castle. It has a bar, a live music area and a music studio.
Music
The most underground techno is the characteristic sound of Corsica Studios, although live performances have become a widely used option by the organization. Downwards artists, with Samuel Kerridge at the head, or other names of the punk scene like Schwefelgelb, have been invited to Corsica Studios, although there have also been more colourful days with artists such as Honey Dijon, Kevin Saunderson or Joy Orbison. It's one of the most interesting programs in London.
Dress code
As they would say, "oh, c'mon". Don't think too much on what you wear!
Price
From £5 to £15. Rarely, £20. Corsica Studios doesn't want to rob you.
Opening/closing times
Open until 3 am from Sunday to Thursday. On Fridays and Saturdays, it lasts until 6 am.
What we like the most
The corridors of Corsica Studios have something special. Corsica is one of those places where you can breathe an underground essence at every step you take.
One tip
It's a small place and it's not the freshest place in the world. People go to Corsica to dance, sweat and get immersed in the "real clubbing" experience. Don't say we didn't tell you!
(Cover Image: © Pexels)
0