From London to Ibiza, through Berlin, Paris or Barcelona, Xceed staffers spent 2016 on the front lines of clubbing, and we've got this list below to prove it. We picked out for you the 10 most Insane Clubs in Europe, and believe us this was as teeth grinding as it is for a mother of five to pick her two favorite children. But here it is, enjoy.
1- The Egg, London – Garden or Terrace?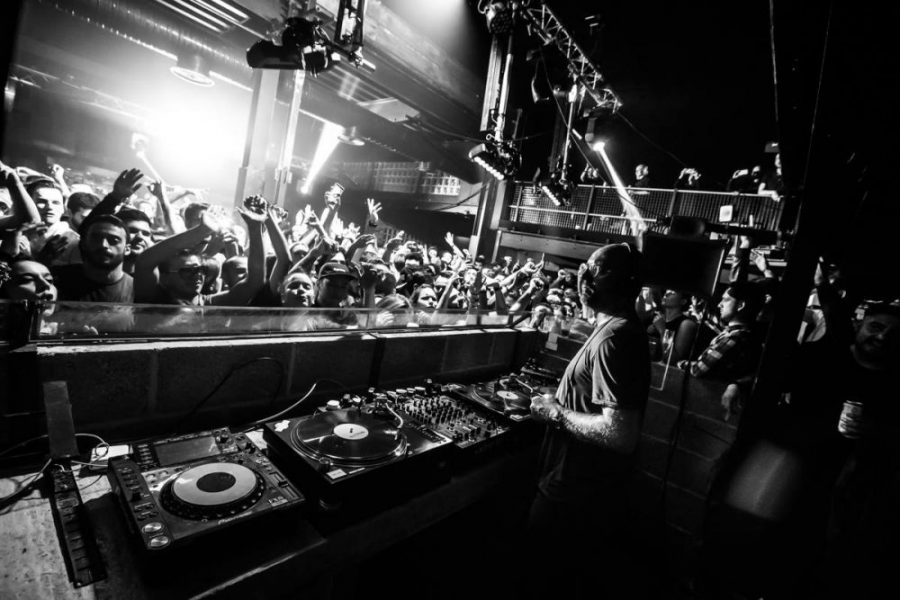 Let's start this ranking with the Egg, who, sadly, has always lived in the shadow of his brother, fabric london, which closed recently….and opened again a few days ago. Marketing-wise, this is fucking lucky and clever. But we're not here to talk about fabric. Egg nightclub never stops. It's a clubbers' paradise, bursting with techno & house music and swirling in colored rays powerful lights with a custom sound system, where people can rave until 10am. Organizers bring each Friday and Saturday a bunch of amazing techno / tech-house / house artists and people recently witness of major artists such as Mark Knight, Sven Väth, Green Velvet, Erick Morillo, Steve Lawler, ANNA, and many more. Make sure to visit the whole club which is a multi-room complex with the main room transforming into a chilling rooftop area during Summer. At the entrance, be ready for a full body search and you may have to remove your shoes – yeah, they are picky on drugs -. Finally, be aware that hoodies are forbidden and you'll need to leave it in the cloakroom.
2- De School, Amsterdam – The playground for big kids
Trouw closed its doors in 2014 because license had expired. One year later, the same team built-up a new club which opened in 2016, in an absolutely incredible location: the club takes place in a former school, and so they named it De School. It's super dark inside, with almost no lighting and the ceiling is really low. De School fosters a great mix between promoting local djs and inviting international ones from time to time. The club is the best ambassador of dutch music culture and its respective representants such as Job Jobse, Tom Trago, Patrice Bäumel and many others. Keep your phone in your pocket, and let the magic happen til sunrise.
3- Berghain / Panorama Bar, Berlin – The club that you can only see from outside
Berghain is Berlin's most famous hardcore electronic dance music club. At 11:30 a.m. on a Sunday in January, the massive main dance floor at Berlin's Berghain is full. The DJ is playing hard, hypnotic techno to a crowd of shirtless gay men, disheveled dudes in sneakers and tiny women with tiny backpacks. Many of these revellers have been in the club for more than 24 hours. Berghain has developed a reputation as the clubbing Mecca. To enter Berghain is, as many people have described it, a religious experience. First, you need to be +21 aged, keep your phone in your pocket, to be badly dressed, discreet and not come with a large group of people (2 or 3 max). If you're fancy tattoos or piercings or any other kind of alternative aesthetic, this should be a big plus to let Sven, the famous bouncer to let you in.
Try your best to get into Berghain now over at Berghain Trainer.
4- Amnesia, Ibiza – Clubbing's grandfather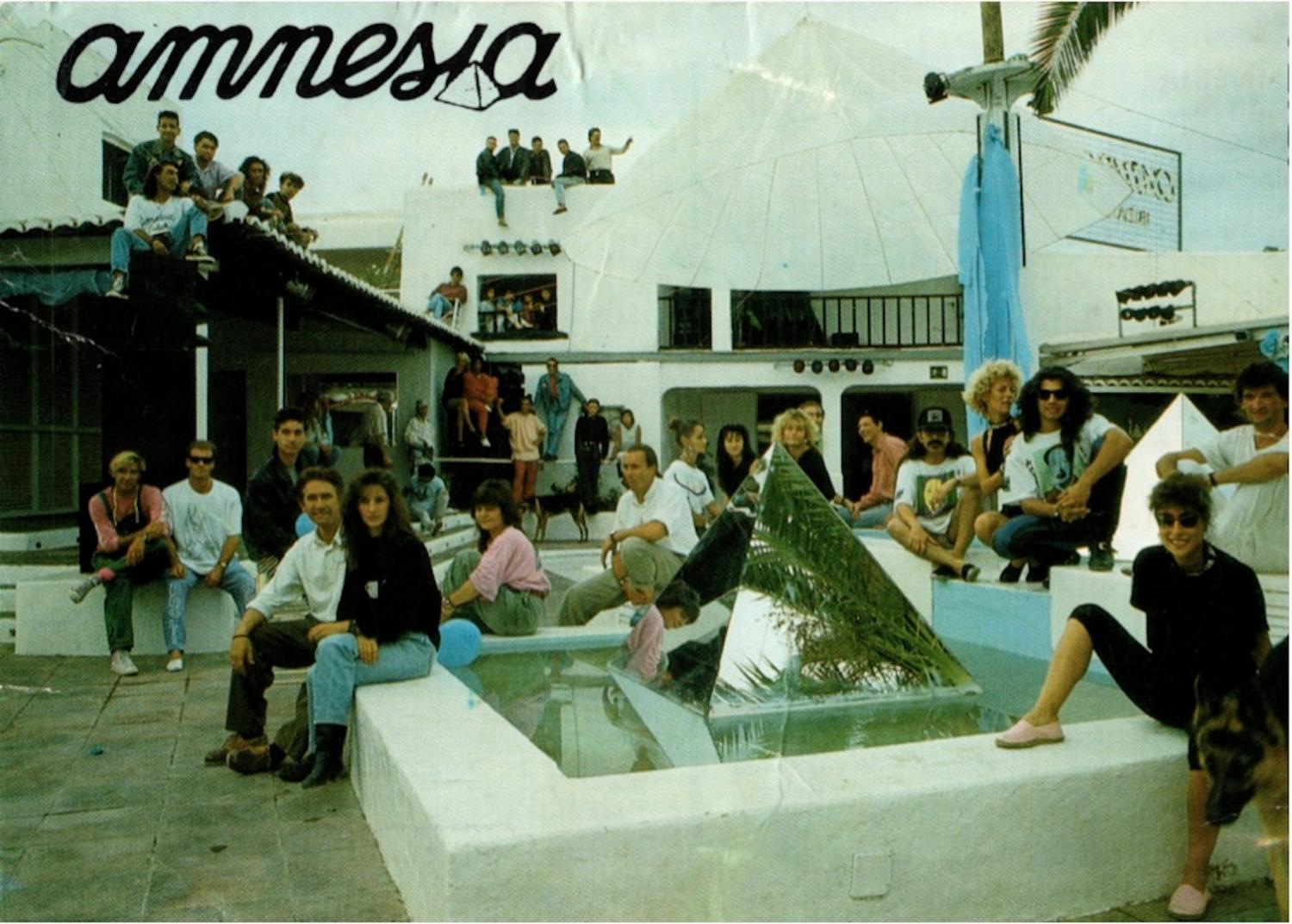 Amnesia Ibiza has been voted the best club in the world numerous times so it's definitely had to appear in this top. The 5,000 capacity club boasts two huge rooms packed with eager electronic music fans night after night. The custom made sound system can hit frequencies that reach through to every soul on the dance floor. The current programming offers an eclectic mix of dance music style and world-class DJ bookings and residencies such as Sven Väth's Cocoon, Marco Carola's Music On, Cream or Hyte. Be prepared for some sleep-(end)-less nights.
5- Fabrik, Madrid – The how-can-so-many-people-fit-in-one-place club
Fabrik needs no introduction. Again, we are talking about one of the most recognized clubs in the world: This club located in Madrid has, in fact, reached the TOP2 position of the best clubs in the world by DJMag. This converted aircraft hangar has been the site of several mass raves since its opening in 2003. Thanks to its lighting show and its amazing sound system, several international artists like Skrillex, Tiesto, Ricardo Villalobos, Loco Dice, Luciano, Sven Vath, Carl Cox among others, have played in the club. The venue's huge main room has a capacity of more than 7,000 people – that's right, 7,000 – and is accompanied by a terrace with 2 tents not to mention the Satellite room with other sounds and rotating artists. There's no way you'll ever get bored at Fabrik.
6- Cocorico, Riccione – The ancient Egypt inspired club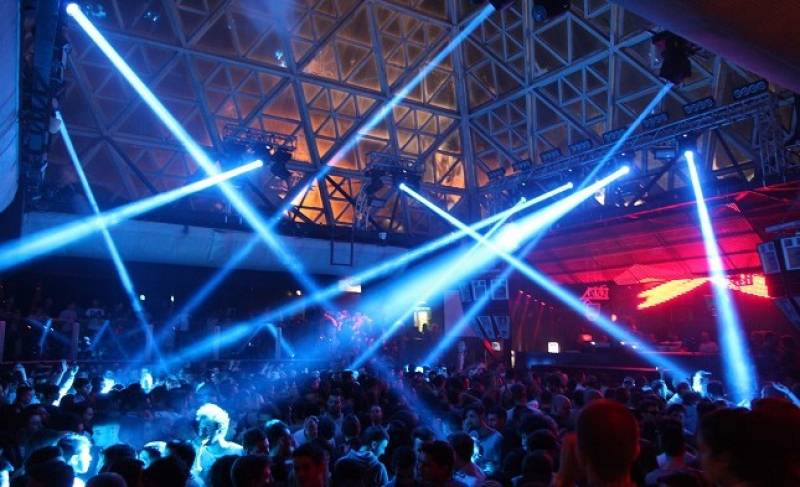 Cocorico is located in Italy near Rimini, in Riccione. The club is famous for its enormous glass pyramid, which holds raves of thousands of people. The club is divided in 4 sections, Piramide, Morphine, Strix and Titilla. Piramide, which is named after the giant pyramid which surmounts this area, often hosts illustrious international DJs who perform hard music, such as Carl Cox, John Digweed, Paul Van Dyk, Sven Vath, Timo Mass and many more It was also said to be a favourite venue for Fatboy Slim. Ranked 25th on the last Top 100 clubs by DJ Mag, Cocorico. One of the main attractions of Cocoricò is Room Strix, a wild console located into the ladies restroom.

7- Razzmatazz, Barcelona – The where-are-my-friends club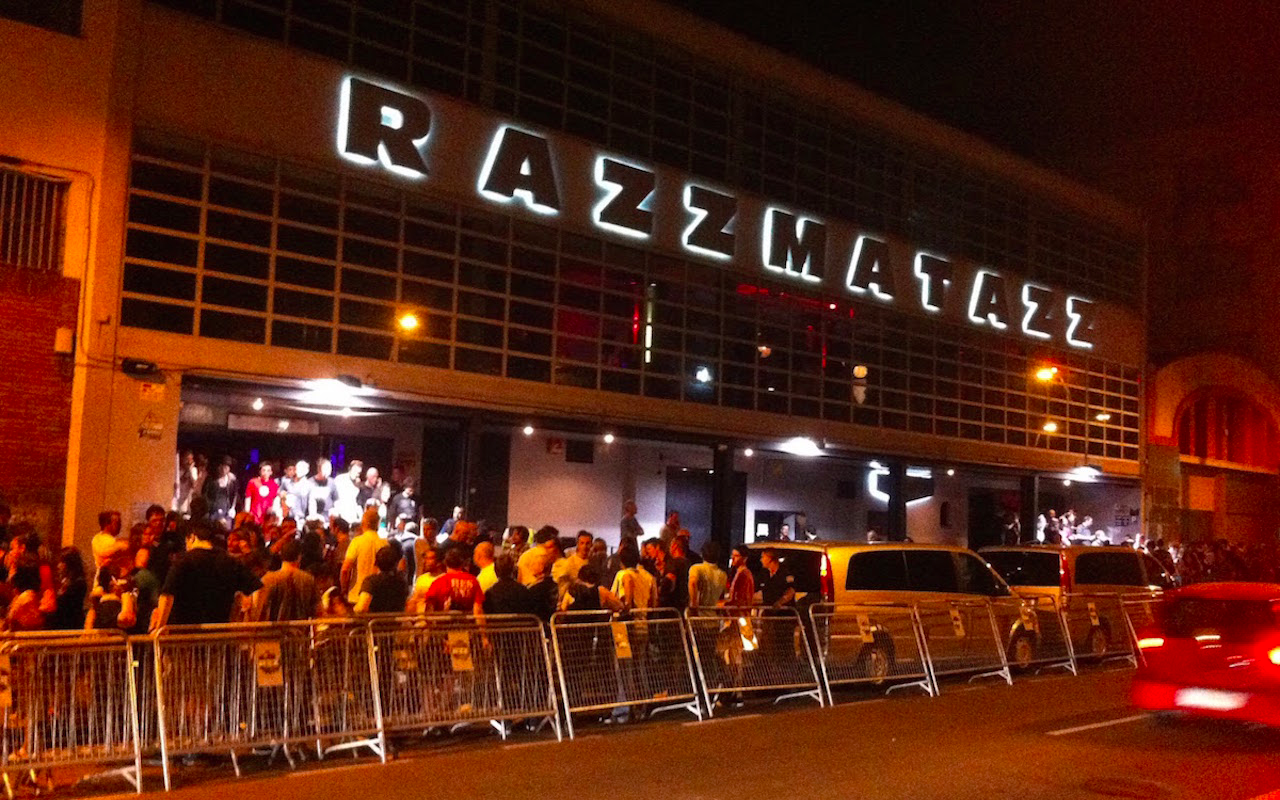 Look, Barcelona is wicked. It's got Gaudi, Messi, the Mediterranean, the tapas and…the Razzmatazz. Razzmatazz is a multi-space iconic venue for electronic music – mostly in The Loft – located in the Poble Nou district of Barcelona. The club follows the latest trends in music programming, varying from electro to house to techno to indie & much more. The club is ranked as a club of international reference for independent music. Razzmatazz has five rooms that cover all styles of Music. The legend says that you haven't tasted the real Razz if you haven't tried them all in one night. Ehh! and good luck not to loose your friends because Razz is so huge that little Brian can easily find himself all alone. Since its creation in 2000 several big names in the music industry such as Justice, Richie Hawtin, Kanye West, Jeff Mills, Kraftwerk, Paul Kalkbrenner and Skrillex, among others, have played there.
8- Concrete, Paris – How is the queue?

Hey mate, looking for another experience in Paris? Try to go Concrete. Just make sure you don't get seasick or should I say "Seinesick" because the party is on a boat on the banks of the Seine. At the beginning, the idea was to make all day long parties, but due to neighbourhood complaints and the availability to organize parties during night time, they moved for more classical nights, from 8pm to 7am. People go to Concrete for a sensational night of dancing to emerging French DJs and world-famous techno artists such as…shit! they all came here… We also recommend the Woodfloor in Summer when you can admire the sunset on the river. If you arrive before 10pm, the entrance is free, a nice plan for stingy people. And due to this, there is often a long line at the entrance, be on time!
9- Village Underground, London – The 10 meter high ceilings club

Located in Shoreditch, the main nightlife area in London, Village Underground is a multi-purpose space which welcomes many events from exhibitions to live art a music. For a few months now though, Village Underground has been leaning more towards the nightlife segment and they're now considered as one of the main places of London's nightlife. Organizers wanted to create an authentic underground place, with a no photos / no videos policy, a nice sound system. Since the venue isn't that big, we advise you to take your tickets in advance because they're often sold out. Music and atmosphere varies from one night to another but a lot of artists played there such as Ben Klock, DVS1, Andhim, Tale of Us, Robert Hood among others.
10- Le Petit Salon, Lyon – The family club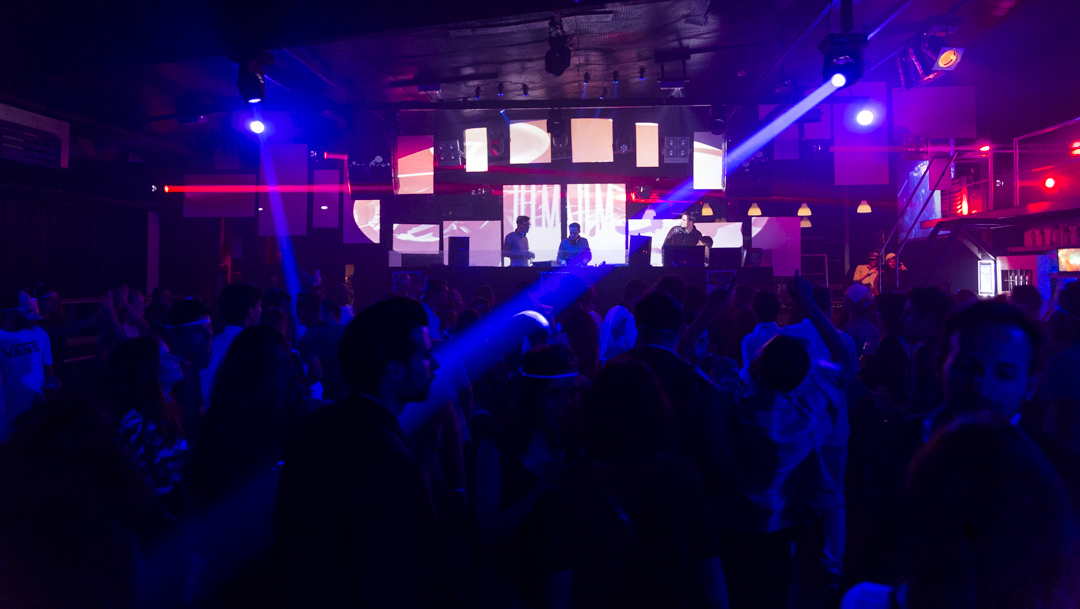 Le Petit Salon is a club located in Lyon. For the last 3 years, the club rose to become one of the best clubs in France because of its diversity and open-minded line-up selection, from Techno to Trance through House and Deep. People come here to enjoy great times and great tunes in a private and intimate atmosphere. And this is good. We like it cause it gives you the feeling of being part of a partygoers family, as Le Petit Salon (The small living room) defines itself. Through the years, the club had welcome Kölsch, Julio Bashmore, Kevin Saunderson, Julian Jeweil, Robert Hood among others. We like it!

Podcast: Play in new window | Download
0