FORT Festival has come of age. Keeping its boutique essence, it has already become an event that will soon be established as a reference for any small format European festival. FORT was born in 2017, facing a bad weather forecast that hurt the attendance, especially on the opening day. Things were better in 2018, although there was still some way to go.
The 3rd edition of the festival showed no cracks. The margin for improvement was reduced to a minimum. From Friday to Sunday, 2,300 clubbers filled the walls of Tossa de Mar, both down in the Church, and up in the Far. A festive atmosphere difficult to find today in these lands was breathed. Artists and audience converged. They almost merged. They were one. We saw many of the headliners having a walk through the castle, eating in the village restaurants, interacting and completely annihilating the barriers between art and those who consume it.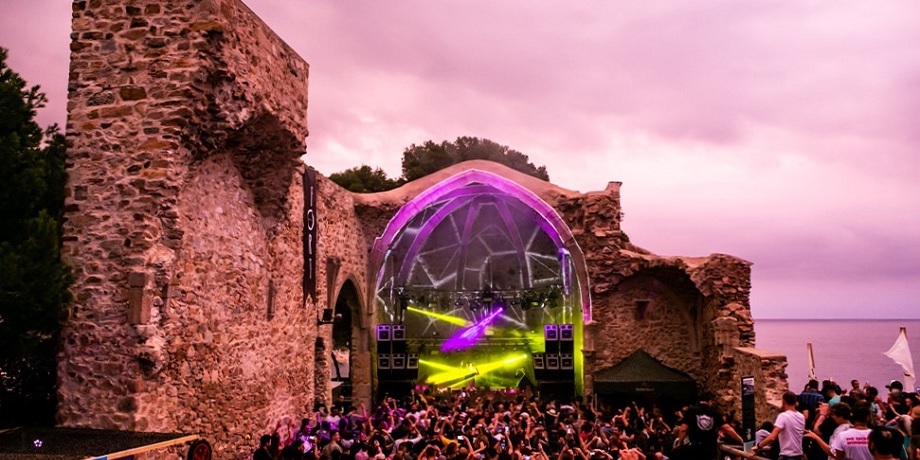 For three days, Tossa was the holiday destination of our scene. A unique and ideal place to disconnect, listen to music in an environment opposed to the common and build a family. More than ever, FORT Festival built a family around a community that was carried away by the most melodic proposals of contemporary techno and house music.
An impressive team of local selectors accompanied big names like Tale Of Us, Adriatique, Recondite, Patrice Bäumel or La Fleur, but above all, five names managed to get us back from Tossa to our routines with a revitalized soul.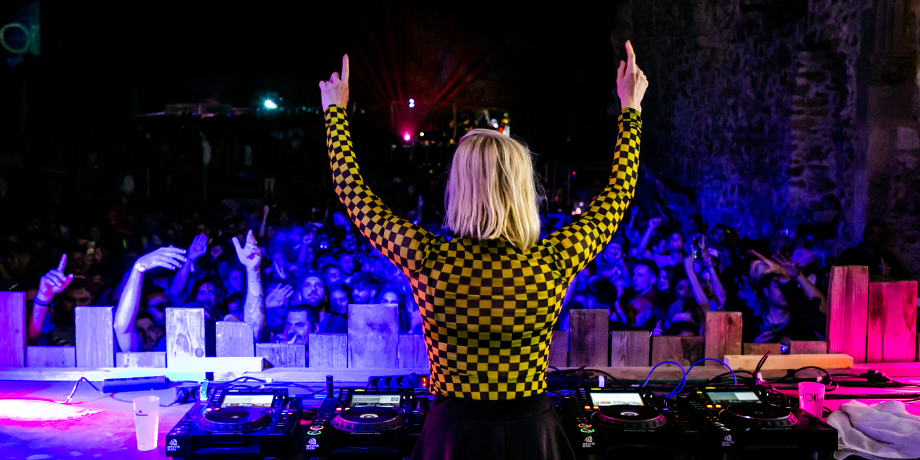 She never fails. FORT bet heavily on her, as she was the only DJ in the line-up to perform for 3 hours. She did it on Saturday's closing, with the same class that has accompanied her always throughout her career. We came from FJAAK's ravey techno and expected the owner of BPitch Control to maintain or even accelerate the engine. With 3 hours ahead, that might seem too much, especially considering that FORT is a mostly melodic festival. Ellen knew how to read the situation, hugged the dancefloor and gave it the right breaths before hitting at the right moment. She put the perfect finishing touch to a stellar Saturday.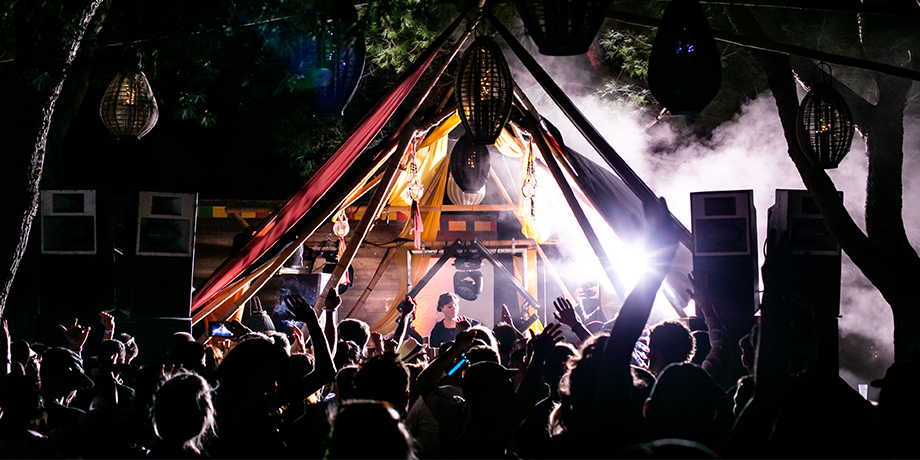 Terr is one of the most interesting and active names in the indie-dance / nu disco scene today. Her facets of producer and selector complement each other perfectly. Any lover of the genre had an appointment at the Far Stage, even though Adriatique (only one of them, by the way) was, as usual, squandering style in the Church. Terr gave us a lesson once again, demonstrating how easy it can be for a privileged mind to combine house, disco and indie with dark textures and intimate vocals. The end of her set became a premiere with many of her new works (she told us that they will be released in November). We don't know if Terr knew of Pardon Moi's imminent separation, but she paid tribute to them in the best way by closing with "Power To The People". Pure caviar for our ears.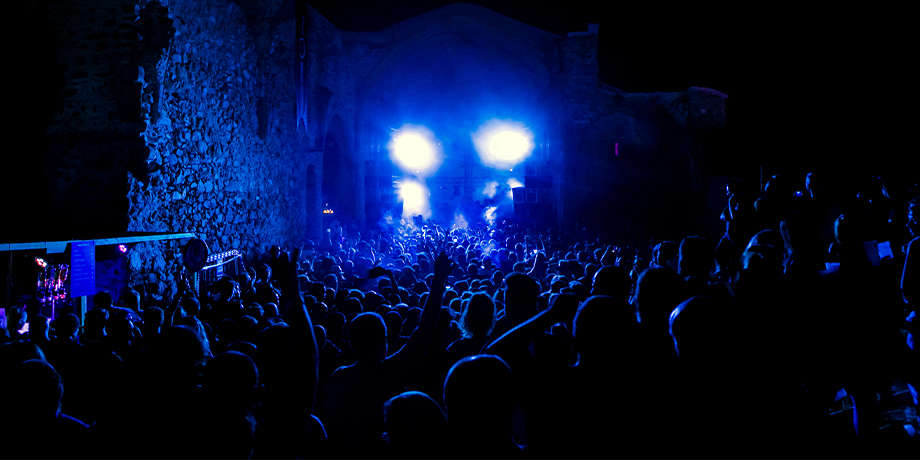 First, there were four. Then three. Now, there are only two of them, but it doesn't seem to affect them. Same energy. Same rage. Same smile from ear to ear. Same enjoyment on the stage. Same fun on the dancefloor. It's impossible not to see FJAAK live and feel, somehow, to be a part of them. The new generation of techno made in Berlin cannot be better represented. Their sound is authentic, recognizable and full of emotion. We walked through the first rows of the dancefloor (FORT doesn't get overcrowding, which is something to be thankful for) and listened to many dancers who, between Recondite, Mind Against and Ellen Allien, were discovering a new name to aim at in their sound map. FJAAK revolutionized the festival. Literally.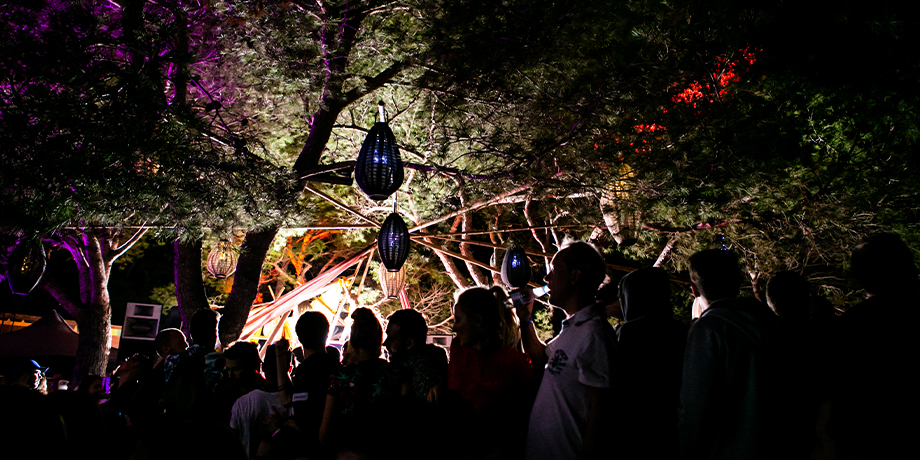 We wanted to split in two on Saturday. While FJAAK, first, and Ellen Allien, later, distributed the biggest techno arsenal of the weekend at the Church, the Far was devoted in an intimate format to the eclectic sounds of Erol Alkan. We lacked fingers to count the number of musical genres, or instruments, that formed part of that show. A mortal would have a hard time moving between techno, disco, funk or even pop. Including touches of psychedelic rock based on guitars frustrates any attempt to pursue a harmonic scale. All that is a kid's game for this man. Erol Alkan is light-years away. His knowledge, his library and his technical skills surpass any wet dream. The party he organized at the Far Stage is forever unforgettable. His was the best DJ set of the festival.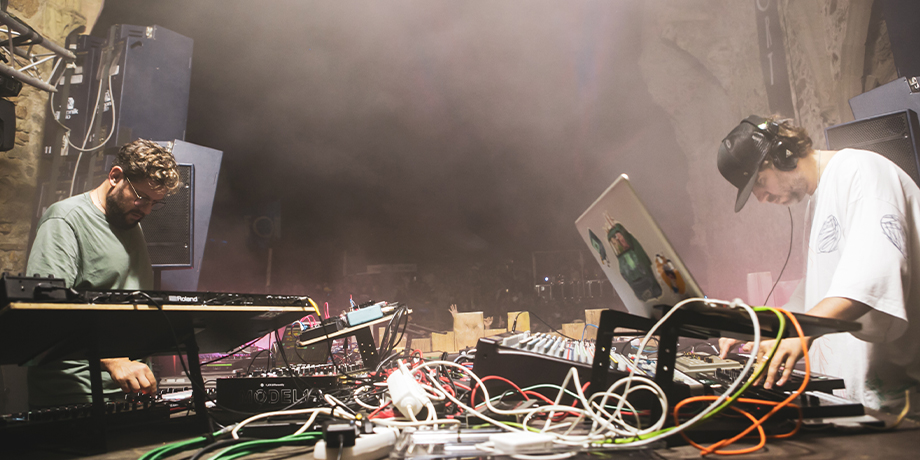 But there was something that surpassed everything else. Their position on the stage already ventured great things. Frank Wiedemann (Âme's live version) and Mathew Jonson have been delighting the world with their joint performance for over a year. Facing each other, each before a desk full of an infernal amount of gadgets, they gave free rein to their imagination in order to couple jazz tunes, piano nuances and synthesizers and keyboards on fire on a warm and abrasive rhythm that didn't abandon us during the two hours of live performance. It was a heterogeneous live performance. The transitions between tracks were easy to detect and that allowed us to get excited with the recently released "Transmoderna", among other pearls. Cheesy rhythms and experimental percussions lived together like lifelong friends. The 2,000 presents were mere puppets at the mercy of two sound gods who made, do and will continue to do with their audiences whatever they want.
(Cover Image: © Phlame)
0