Monegros Desert Festival returns! The event had to be cancelled in 2015, but Monegros Desert festival was one of the leading electronic festivals in the world for two decades previously. It's the festival that Juan Arnau Ibarz y Florida started in 1993 as an illegal party that would be held in the summer of '94. This man, known as the "grandfather of Techno", was also responsible for what we know today as Florida135 and ElRow (originally, Row14). In fact, Monegros Desert Festival was thought of as a rave for the most hardcore party goers.
In its humble beginnings, it was a party for about 200 people. It has now grown into a huge festival atended by over 40 thousand. The incredible growth was, in part, thanks to Advanced Music (also responsible for Sónar) that began to collaborate in 1996 to bring together artists such as Carl Cox, Richie Hawtin or Laurent Garnier.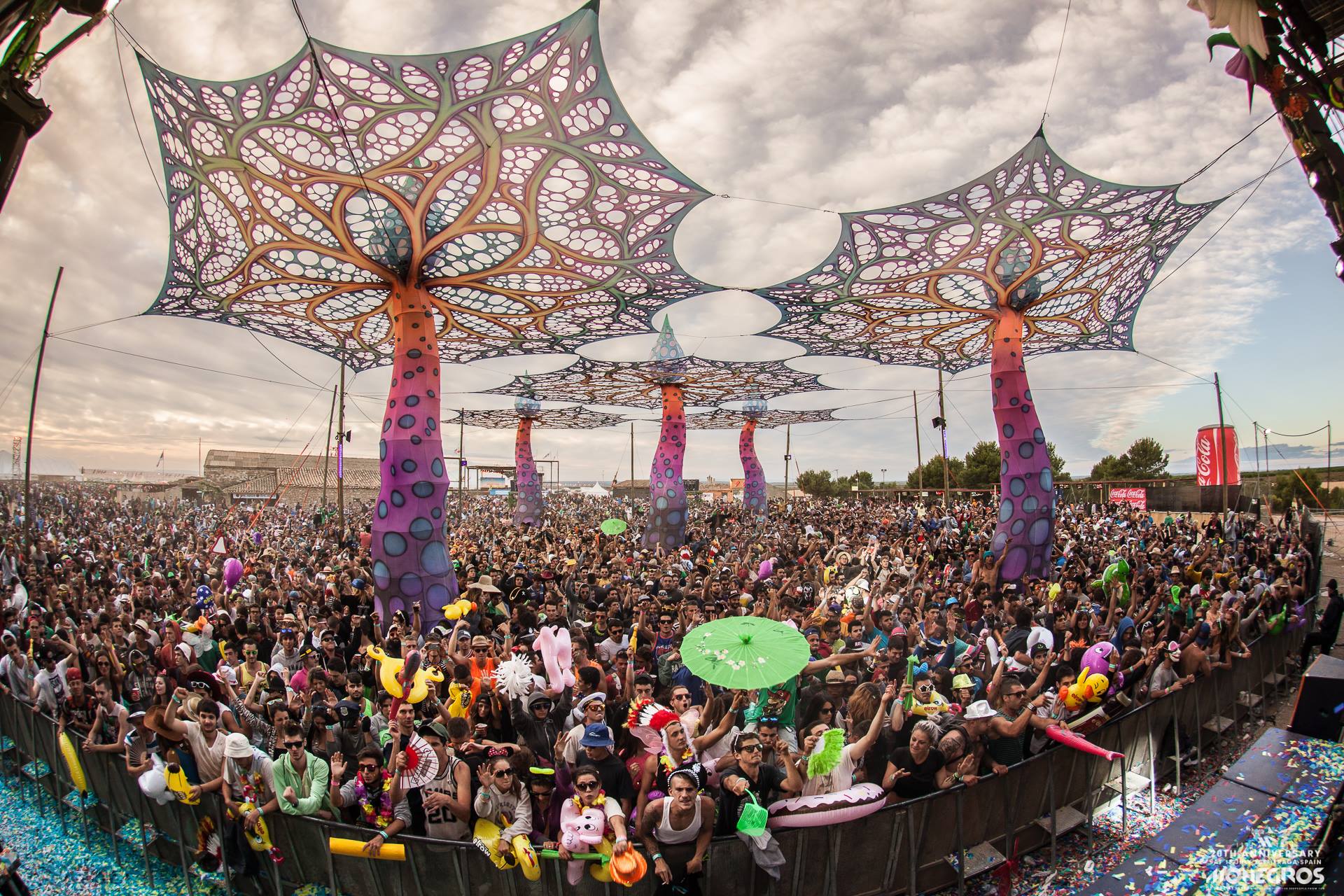 You understand just how big of a success this was, right? It wasn't just people from around Aragon who attended this awesome festival. As an assistant from Barcelona, ​​I got to meet people who came from all over, including Italy and Germany, just to enjoy this festival. Crazy. However, the problem of such rapid growth was the commercialisation of the event; it started out with the most authentic electronic music like scrhanz, hardtechno and darktechno and ended up hosting much more popular DJs and producers, like David Guetta or Steve Aoki, who are representatives of a more commercial genre.
To give you an idea, these were the rhythms that dominated the Monegros of yesteryear:

And, ever since the disappointment that came with the cancellation of the 2015 festival, fans of the festival didn't have much hope that it would return – until now. Over the years, there have been many rumours that the festival was to return, both in 2016 and 2017, but now the rumours are much more than just that. A survey was launched on the Monegros Facebook page, it gained almost 12k likes and was shared more than 1.5k times, proving that Monegros is not dead, no way!
It will be interesting to see how the results of the survey will influence 2018's edition. Have the organisers chosen to host more commercial music or will they attempt to recover the true roots of the festival for you Techno lovers? Will the location change or will Monegro 2018 still be desert festival?
While you ponder that, here's an extract of Oscar Aguilera's from 2011. So, will you be at Monegros 2018?
0