The unique French party concept is calling out to ravers for the summer season with some of its hottest line-ups to date all over the country.
The electronic scene has become a mosaic of options in which to enjoy music in the most diverse ways. And among so many… Madame Loyal's vision is certainly one of the most singular on the current scene.
The French brand's ability to create experiences goes beyond the ordinary, with a fusion between the world of circus, fairs, art and music that is gathering fans at lightning speed.
Such is this fact that Madame Loyal will be raising its flag in some of France's most important cities in the coming months. Paris, Le Havre, Montpellier and Bordeaux are the lucky destinations that will host this exciting experience with a line-up that you won't want to miss!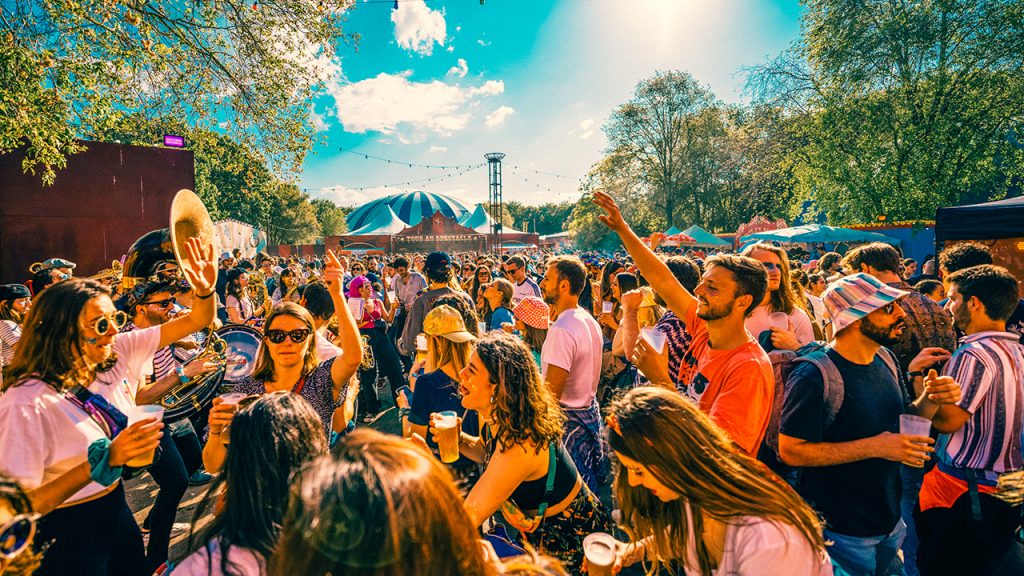 PARIS | 15 April, 6 May and 20 May
The city of love will be transformed into the city of fun and entertainment on 15 April and 6 and 20 May. Madame Loyal will bring her cast of acrobats, fire-spitters and stilt-walkers to the capital, accompanied by more than 30 artists on six stages and extended opening hours from 2pm to midnight.
On the closest date, 15 April, the promoter has called up DJs such as Italian veteran Benny Benassi, who will conquer the hearts of French festival-goers with classics such as 'Satisfaction'. The line up is completed by artists such as Joachim Pastor, Barbara Butch and Aleksandir, who will make you dance to the most house beats in an unparalleled atmosphere.
The nomadic festival will continue with more on 6 and 20 May. On this double date in the fifth month of the year, artists such as French NTO with his deep tinges and unifying vibes, and Dabeull and Kavinsky with their retro, synth and disco influences. These headliners will be joined by many more music magicians such as Gilles Peterson, Dimitri From Paris, Bellaire or Never Dull. Fasten your seatbelt because…Cirque Micheletti is about to take off!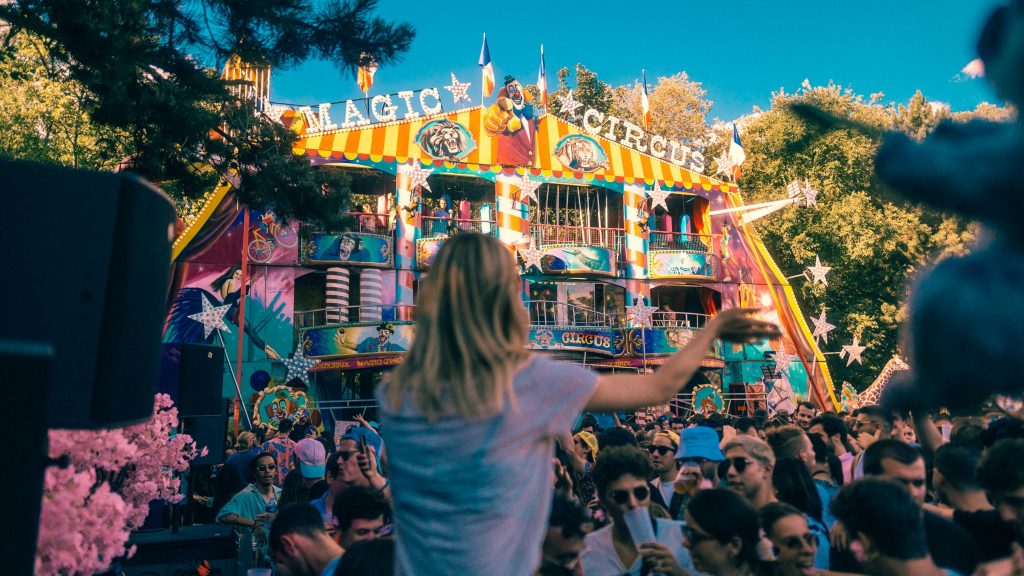 LE HAVRE | April 29
The biggest win definitely was seeing our community grow and how fast we've been accepted as an event series in Hamburg. The people that come to our events have understood what we are aiming for, and a lot of them have been supporting us from the very start. This doesn't fail to amaze us, but it hasn't always been easy. A lot of people were sceptical, telling us that an event with mixed genres isn't going to work – but it did. We were lear
Madame Loyal moves its headquarters to Le Havre to give us a more refreshing vision of its concept featuring the Helios collective. On Saturday 29 April, from 2pm to midnight, on Cap de la Hève and overlooking the sea, the walking festival will once again make us dance with attractions, animations, food trucks, parades, bands and much more.
As for the music programme, it will be divided into two stages under two circus tents, where artists such as Etienne de Crecy (as part of his Flash Back Vinyl only tour), Hilight Tribe, Bambounou, Her Krank and Camille Doe will be playing. The main genres of the evening will be electro, French touch and house. A musical and visual delight that you have to experience firsthand!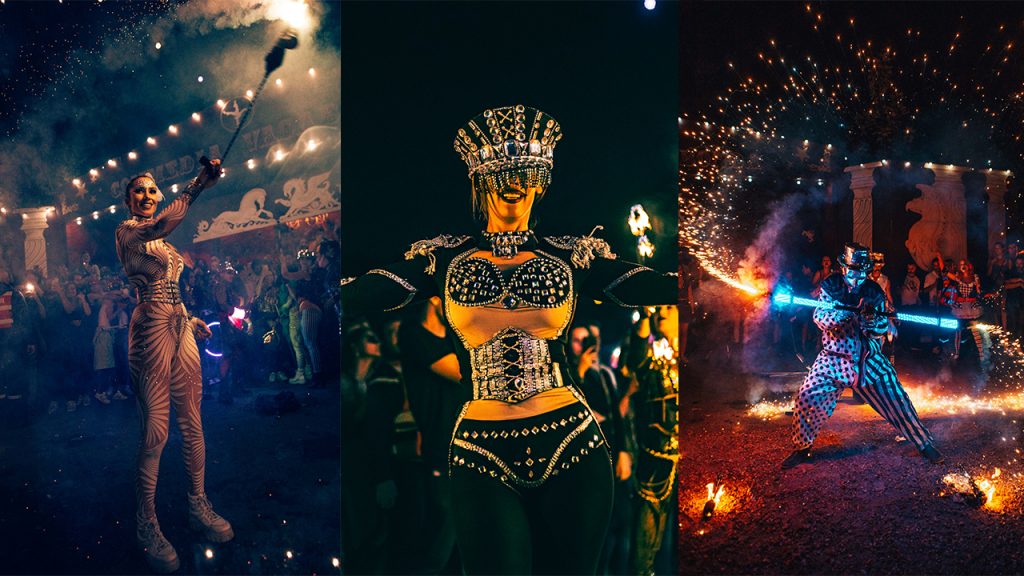 MONTPELLIER | June 3
Madame Loyal has decided to set no limits this season and will therefore be heading south as well. The southern city chosen is Montpellier, which will host the epic electronic fair on 3 June at the Open Circus.
The good weather will be more enjoyable than ever dancing to DJs such as Polo & Pan, Joris Delacroix, Durdenhauer and Dj Football. Always, obviously, aligned with the special staging that makes the identity of Madame Loyal so special.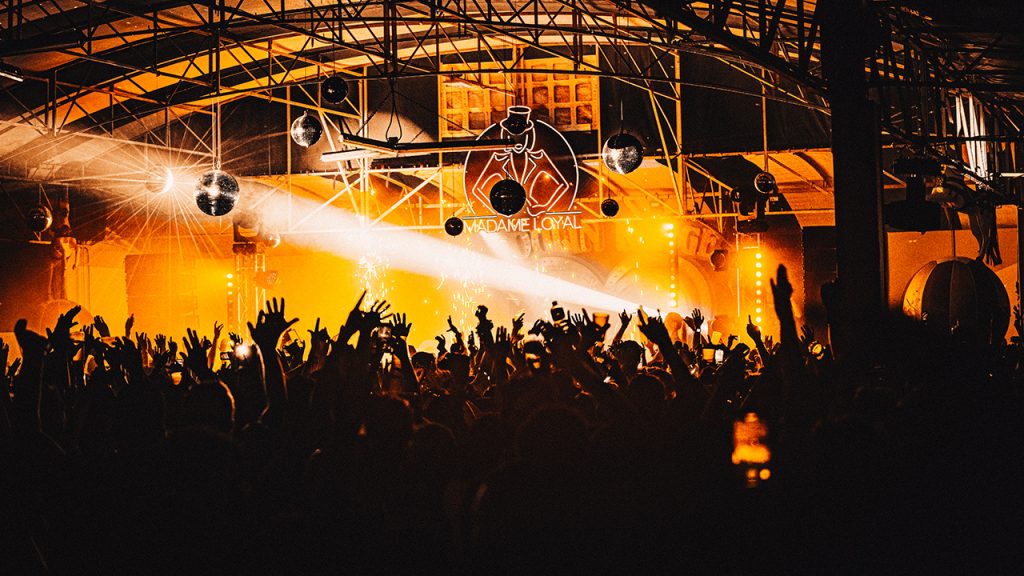 BORDEAUX | June 17
The finishing touch to this enviable bunch of events will be in Bordeaux on 17 June, where Madame has pulled out all the stops with 12 hours of music and a one-of.a-kind range of electronic genres.
The veteran and national icon Bob Sinclar is joined by the high BPMs of hard techno provided by the Italian duo 999999999, Lokier, the Spanish masked SNTS, the acid kicks of Regal, the frenchcore of Billx and the psytrance of Vini Vici. A line-up certainly out of the promoter's comfort zone that is sure to open the doors to new audiences.
There will be no shortage of power and speed at this latest (for now) Madame Loyal event. Tickets are available on Xceed. Hurry up because they're flying!
---
Want to know what's going on in your city this week? We got you covered, check out best parties, festivals and venues in your city at Xceed.
2