Vivrant, Green, Traum Schallplatten, WIR, Babiczstyle, Ostwind Records or the iconic Steve Bug's Poker Flat Recordings. These are just some of the labels on which Tim Engelhardt has released his music. Other renowned brands such as Cityfox or Dixon's and Âme's Innervisions are already following closely his steps. Being only 21 years old, this producer from Cologne is one of the most interesting talents in the European melodic electronica.
I wanted to start with one name: Robert Babicz. I guess it means a lot for you…
He definitely does. In 2010, when I started to produce music, for me Robert was one of the best artists in the techno scene. He was releasing a lot of very good tracks. I decided to send him a message on Soundcloud. I was super young, but he answered giving me some good feedback on the track I sent. He gave me a lot of advice in order to improve my sound.
You ended up releasing music on his own label, so the relationship grew quite fast.
We became good friends. We keep a very cool relationship.
You started to play your own music at the age of 8, and a bit later you started with electronic music. Your first record arrived when you were just 14. How was your music at those ages?
I'd say it was deep house, but not the classic deep house you could imagine. There were no chords. It was more focused on the piano, strings and that kind of stuff.
Isn't that a too young age to produce music? How could you manage that?!
I used to play the piano since I was a kid. Music was always there, and to do something bigger with music was a dream for me. 7 years ago, my brother showed me how to use Ableton Live to create my own tracks and… yeah, something special happened. The tale started.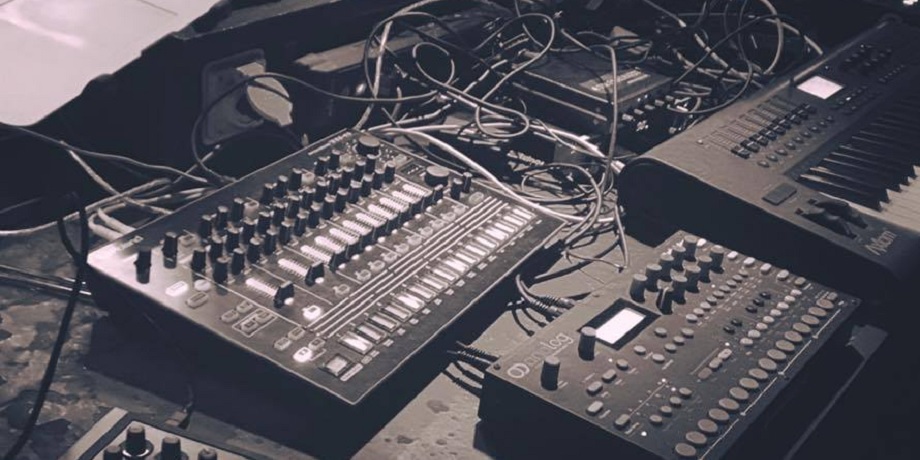 It's almost always about Ableton Live.
Ah, I love that program, man. I grew up with it, and I'm still using it. It's my fav.
You have released music on such a big number of labels. Is there a special one?
I'd say Poker Flat was one of the most special ones. Steve Bug was the first big-name DJ to support my tracks on his own label. That made me so happy. I released 4 EP's and 1 LP there, so it is, in fact, one of the most important labels in my career so far. It's cool to see my music there because I really think they are doing good stuff. They care about music, so it means a lot for me to be there.
Let's talk about your live performances now, but, first: what about DJing?
I can DJ, but I never played a DJ set so far. At least, not officially. I like to do it for fun, at home or with friends. Maybe I'll do it in the future, but now it's not the moment. To play my own music is much more exciting.
Last April, you played a live set on the Cologne TV Tower. It was… "wow"
That was unforgettable. That's not a super stable building, so not many people can go up there. I think there can only be 15 people inside at the same time, so you can imagine the risk. The view was simply amazing, and to play there, as you can imagine, was something super, super unique, especially when it happens in your hometown.
This was something hosted by Punkt Punkt Komma Strich.
Yes! I know them for a while, we are good friends. They had the idea, they called me, they asked me to do it and, of course, my answer was a massive yes.
Listening to that set and listening also to your very last release on Fryhide, I'd say melodies are the most important factor in your music.
I agree. They are, but I also take a lot of care on the bass, the frequencies, and all these sounds. I spend a lot of time checking if something could disturb the listener.
Are you closer to house or to techno?
It's a tough question… I'd say techno. At least now.
How do you produce your music?
At the beginning, I was focused on the piano and on singing. Afterwards, I started to use Ableton Live much more. I have a lot of stuff there. Now, my creative process starts on the piano. I go there, play a bit, and try to write the melody. When I find something I like, I open my studio, I put it on my Moog or on other synths I have, I play the melody, and I start to add stuff like analogue sounds or drums with the Maschine, etc. So, it all comes from the piano and the melody, yes!
Can we find big differences between your studio and your stage set-up?
It used to be totally different before, but now it's getting closer. The devices I used to perform were much newer, and I wanted them also in my studio, so now they're becoming almost the same.
We mentioned your last release on Fryhide before. This adventure with HOSH's label looks interesting, doesn't it?
Fryhide manages to keep a very particular sound. Every single release on this label sounds different, but all of them got something that takes you to think "this could be something from Fryhide".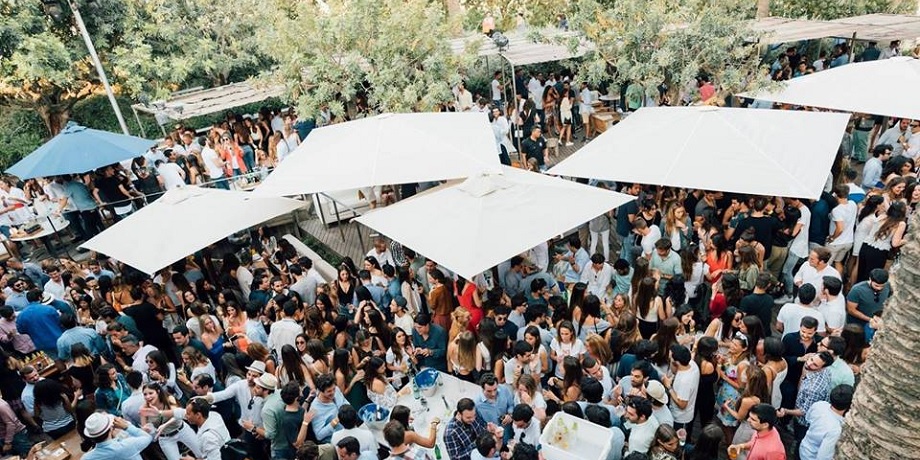 How did you arrive to this?
HOSH and I played together in several parties, so we already knew each other since almost 3 years ago. Later, HOSH was looking for new people for the label, and he called me. I think it was a super step in my career. I feel so free when producing for Fryhide.
You're planning something big together for the OFF Week in Barcelona.
We are going to host a day + night party with all the Fryhide family at Bestial Beach Club. A lot of artists from the label will perform, so it's going to be a perfect day to hear different styles.
Last thing: I need to ask you for the upcoming news on Watergate's record label. What can you tell us?
To be honest, I cannot tell many things. An EP is going to be released on it, yes. And… maybe something else. I think you'll know more about it this Autumn and for sure next year.
(Cover Image: © Tim Engelhardt's Press Kit)
0