When you think of electronic music and a country like Chile, you think, above all, of people like Luciano or Ricardo Villalobos. They are, in fact, the highest ambassadors of the electronic culture of the Andean country. However, after them, a second wave of Chilean artists started to arrive in Europe. A generation that distinguishes itself from the first one by having grown up in its native country. They are exporters. They are artists that allow us to get closer to the underground trends of one of the most fruitful countries in South America. This second generation is led by Francisco Allendes, a resident artist at the Ibiza-based ANTS party (held every Saturday at Ushuaïa Ibiza Beach Hotel) and one of the greatest exponents of tech-house sound worldwide.
"I promised myself that if I hadn't reached a certain economic level with music when I turned 30, I would do something different in my life. When I was 29, they offered me to be a resident DJ at Ushuaïa and I decided to go for music." Francisco, if we translate these two statements of yours from a while ago… you almost gave up music.
That's right. I was almost looking for an alternative job, although I came from signing two albums in Cadenza (one of them, very powerful) and one in Kling Klong and I had the feeling that important things could be about to happen. That Cadenza record made Ushuaïa knock at my door and my life changed. If not, I would probably be working 8 hours a day in an office by now.
Just to be clear, that important record was Llovizna.
Yes, I had produced my best tracks in March and April 2009. Half a year later, I travelled to Ibiza for the season-closing with a friend who knew the owners of Ushuaïa. So, we went there, to the old beach bar. Luciano, Marco Carola and Richie Hawtin were playing in front of 11,000 people. And Luciano played "Llovizna", unleashing madness among the audience. A guy asked me whose track it was. When I told him it was mine, he introduced himself: "Well, congratulations. It's been rocking it all summer. Nice to meet you. I'm one of the owners of the venue." A few months later, they offered me the residence.
You produced the track together with Felipe Venegas. How did it happen?
Felipe and I had been producing separately for some time in Santiago de Chile. Felipe has always been much more melodic than me. One day, he showed me a loop of an arpeggio that he always used in his live shows. I had been researching textures, voices and instruments that could be sampled for some time and I found this vowel of a Bolivian singer. That voice matched perfectly with Felipe's arpeggio. We started to play with that, and Felipe ended up performing it live in a gig he had in an afterparty in Chile. Luciano was on vacation visiting his family and was in that afterparty. He got interested in the track and asked to publish it in Cadenza. I couldn't believe it when Felipe told me the next day. We polished the track, signed it together and published it.
That was 10 years ago…
Yes. In fact, in October we're going to publish a tribute album for the 10th anniversary of "Llovizna". It will include a remix by Luciano and others TBA, plus an edit by me and Felipe. It's all finished. The only thing left to do is to start with the promotions until the release date arrives.
Some of those edits are already being played in the best clubs in the world…
That's what I saw! The other day, for example, Luciano played his mix at Amnesia and Kölsch played it at elrow – so, yes, it's already gaining great support.
We look back at your past and come across a conservatory formation in Chile for almost 10 years. However, there are many DJs and producers who reach the top without this training. What do these skills bring? Do they really make a difference?
When it comes to sitting down to produce, it saves you time and shortens your distance. If I want to achieve a melody, I know how to create it. On the other hand, I have friends who are great producers, but who keep touching keys until they find the right one. It's like playing billiards. You can have great training and know the crosses of vectors or you can win a World Cup without having a physics idea. It's the same with music. The ear rules and you can develop it without having the proper education. Now, with musical education, it's always easier and you're more aware of the processes and why something works or doesn't work. Anyway, I must also say that doing electronics after 10 years in a conservatory is to use only 10% (or less) of everything I know. It's like killing flies with a cannon.
Are you thinking of going one step further in production in the future?
When I've had the opportunity to do integrations, I've done it. In Chile, I've worked with television, orchestras, bands and even played the violin live while I was DJing. But no, right now it's not a purpose. I let things come up. In my current stage, it's complicated. Getting into such complex projects takes a lot of time since you depend on a lot of people.
This thing about the violin looks good…
Yes, it's the idea I'm thinking about the most, but the sound I get from it doesn't end with what I'm looking for. It's too cheesy and it's too burnt out, just like the saxophone. Until I see that I can do something really new, I'm not going to move.
If we keep looking at your past and your beginnings in Chilean lands, we also find a label called Andes Music.
It was an adventure I undertook with Marcelo Rosselot. We wanted to start playing at parties and clubs and we knew that having our own label would open more doors for us. And so it was. We created Andes Music and we were called to play in Argentina, Peru, Brazil, Ecuador, Uruguay and even the USA. At that time, many vinyl records were still sold, and we became the only Chilean label that distributed them worldwide (now there are about 10, more or less).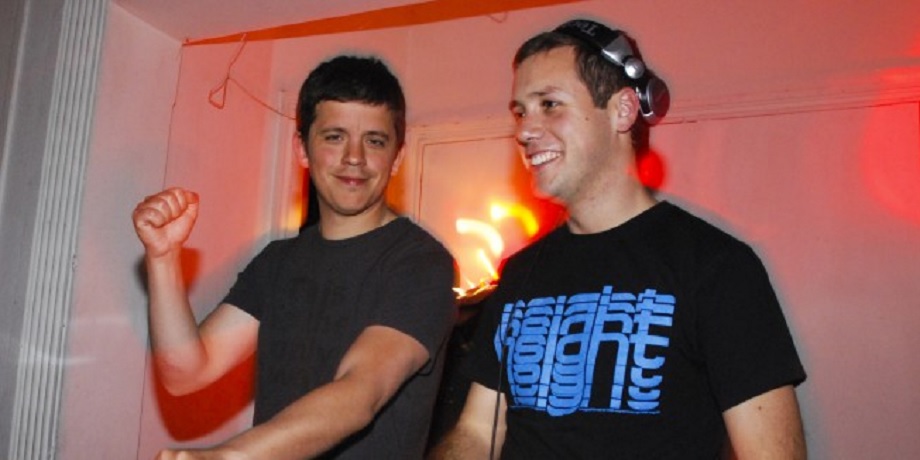 Andes Music is still running today…
Yes. Marcelo and I split up and the label remained in his hands together with another partner. They're still releasing some albums, but I let it go. I had to invest too much.
How was the Chilean scene at the time?
There have been different generations or waves in Chilean national electronic music. When Pinochet came to power, many Chileans went into exile in Europe, so we began to see how great artists born in Chile, but raised in Europe, grew up. Luciano and Ricardo Villalobos are clear examples. Thanks to them, Europe focused on Chile, looked at us and it was possible that a second generation, born and raised in the country, could dream of flying to Europe someday. Think of the story of "Llovizna". If it wasn't because Luciano was on vacation in Chile visiting his family, nothing of that would have happened.
We can say that talent has always been present in Chile, but what about events?
Between 2007 and 2011, there was, as you say, a lot of level in terms of musical production, but there were no big events. It was impossible to devote oneself to music. There was no scene. That's why we all set ourselves the goal of travelling to Europe. Now, on the other hand, when I return to Chile, I find mega-events of 5,000 or 6,000 people every week. We have our own edition of DGTL, Lollapalooza, Magic Garden, Creamfields, Dreambeach, 3 elrow parties every year…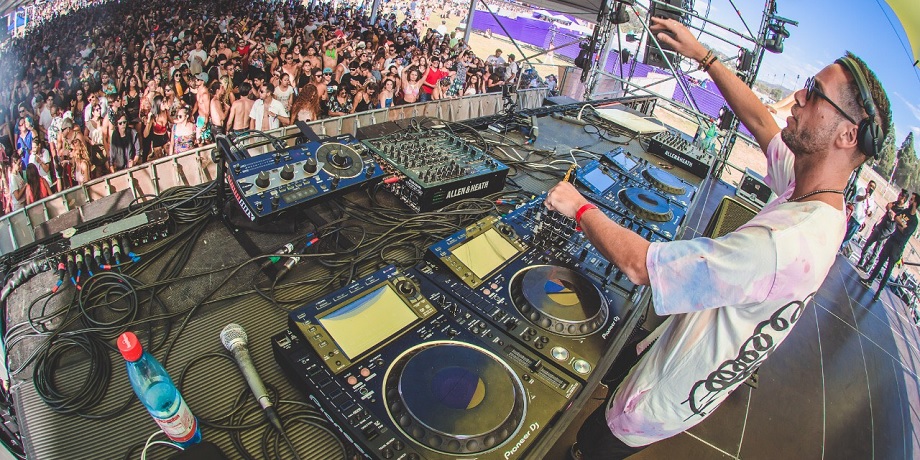 Distributed by the country or concentrated in the capital?
It's all very concentrated in Santiago. Lately, we have seen some little lights outside the capital, but, in Chile, absolutely everything is concentrated in the capital.
I imagine that now you like to travel to Chile more than before…
Before, when I was visiting the country, I had 1 or 2 gigs at most. Now, every time I go, I do at least 8 or 9. And I always discover new national talents. A 3rd generation of very interesting artists is coming, with people like Pablo Inzunza (with whom I released an EP on Desolat), Cris Ocaña or Nico Ferrada (who has already released with De la Swing on ElRow Music).
Are the clubs at a proper level?
There are 3 or 4 clubs that have Funktion One sound both in the DJ booth and in the dancefloor. Before, this was unimaginable. Oh, and we have La Feria, a club in Santiago that has been set for years among the best 100 clubs in the world.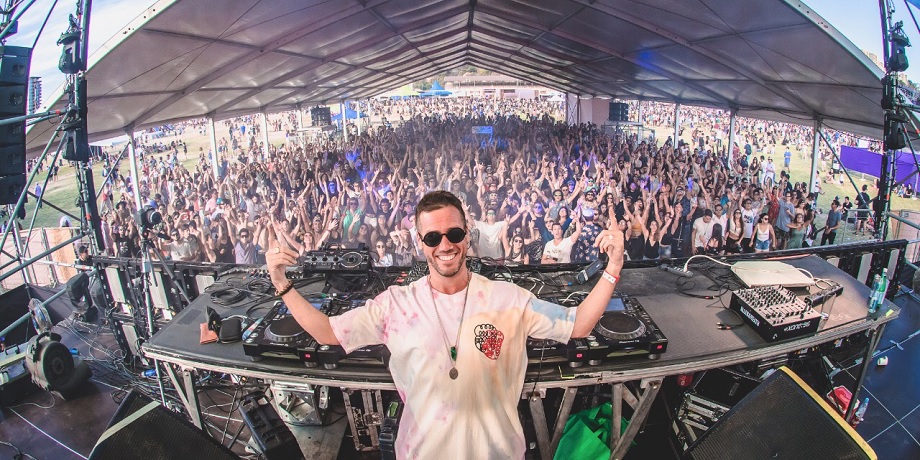 I cannot finish the review of your beginnings without talking about your first gigs… playing 'pachanga'!
(laughs) But it was more intellectual pachanga! Reggaeton didn't exist. That was ultra-danceable pachanga. Funk, disco, alternative music… But not electronic at all. There was pop, hip hop, cumbia…
What tracks do you remember to use more often?
I remember the "Watermelon Man", Mongo Santamaría, Kurtis Blow… But I also used to play stuff from Cassius, Dimitri From Paris, Modjo, Daft Punk, even Paulina Rubio with some techno base. I used to mix everything!
Did you record any of that?
No, man. It's a pity.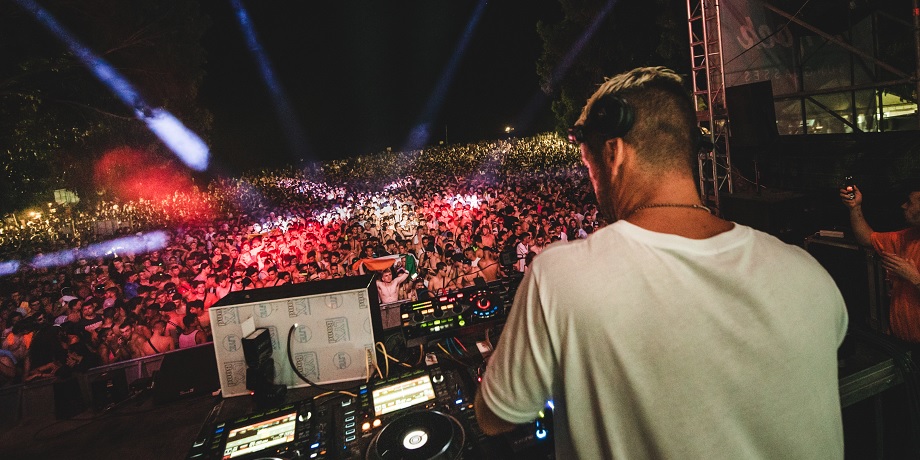 Let's be clear. Those genres are not your favourites. Actually, you're a rock and jazz fan.
That's right. I started with more classical music, but my friends taught me more ground-breaking music and so I started with jazz. Frank Zappa was a referent. Then I switched to the most avant-garde jazz. I grew up in those fields, although we always talk about music that can't be danced. When I started going out to clubs, I became interested in the most refined dance music as well.
And, one day, Francisco Allendes arrives home and says: "I'm going to Europe". How do you remember that day?
My parents had seen for years that I was very interested in music. I started this when I entered university, while I was studying economics. It was at the end of my career when I decided to take a break and try this DJ thing. If I failed, I already had my studies approved and I could start working. So, my parents, in a way, saw that I was doing things responsibly. They didn't like the idea, but they bet on me and supported me. You must also think that, during the first few years, I came and went every 3 months on a tourist visa. It's not like I decided to go to Europe overnight without a return flight.
Still, 3 months in Europe is a scary thing for parents.
Yes, but I have never been a great party animal or raver, but simply a passionate musician. That's why my parents were calm. They knew I wasn't going to Europe to party or go on drugs. They never had that fear. When the Ushuaïa thing came out, earning money and performing 3 times a week alongside the best DJs in the world, none of us had any doubts. That was the opportunity I had gone to look for and I had it in front of me. I took it and came definitely to Europe.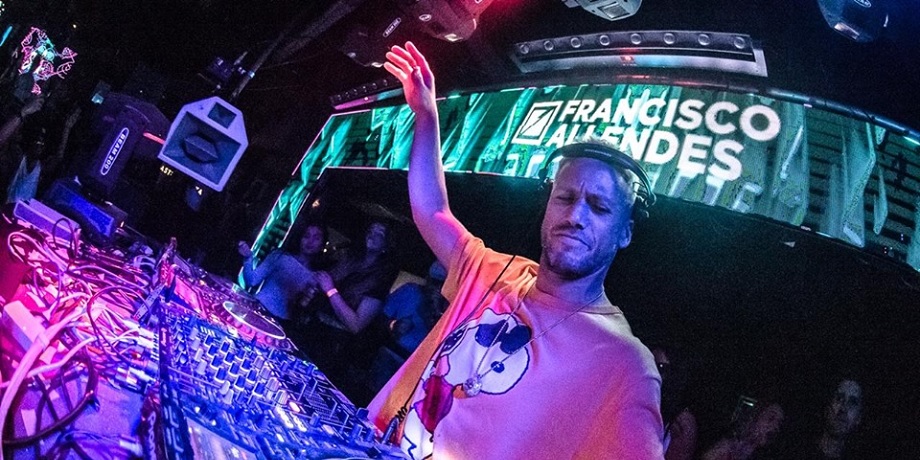 What surprised or impressed you the most about Europe during your first trips?
I saw a level of professionalism in the industry that I had never imagined. And I saw that the doors I was looking for were there, within reach. I just had to open them. That's when I realized that I didn't have the necessary structure around me. I didn't have an agency, I didn't have management, I didn't have a production studio… Those were hard years, especially the first 4, which I almost always spent locked up in a colleague's studio.
That was in Zaragoza, something many probably don't know.
When I finished my first album (it was in Chile in 2004 and, by the way, it was horrible), we organized a launch party and the promoter of the event was a DJ friend who was from Zaragoza. He saw my live show and invited me to visit his studio in Spain, as he didn't know much about production. I finished my doctoral thesis and the next day I was already flying. He was playing on Fridays in Zaragoza and on Saturdays at Family Club, in Madrid. I always accompanied him and that allowed me to see for the first time idols like Jeff Mills, DJ Rush, Derrick May, Cristian Varela or Oscar Mulero.
After those first years, you ended up in Ibiza, your current home. Do you feel like you're going to stay there forever?
I think so, yes. I have formed a family on the island (my son was born in Ibiza), we have bought a flat on the seafront in Playa d'en Bossa and we are very happy there.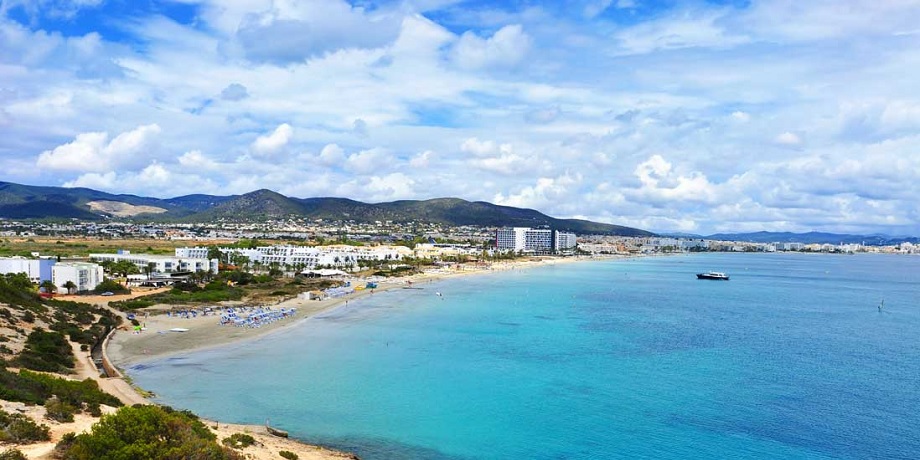 "Ibiza isn't the same anymore." You always say you've been hearing this phrase since 2010. Haven't you really noticed a worsening of the conditions for clubbers landing on the island?
Prices and the entire tourism sector have changed, but for everyone, not just for the clubbers. It's said that Ibiza is the island of electronic music, but the clubs are concentrated in 2 or 3 streets and Ibiza is much more than that. It's countryside, family, beach, spirituality… There is a musical movement, yes, but it has always been changing. 30 years ago, there was another movement when electronic music came in. Maybe the rockers of the time also complained, but it had also changed the scene all over the world.
It seems that what before were claims to go to Ibiza, now are no longer decisive factors: line-ups, club timings…
And so are the sounds. Ibiza used to offer new and different sounds, but now everything is spread across the world, it's more difficult to discover new sounds. If someone succeeds in Ibiza, they will succeed all over the world. So musical exclusivity no longer really exists, but it's not something to be sorry about, scenes change and the island just reflects it. There's no more to understand.
That makes me think of reggaeton.
For example, yes. Many people criticise its arrival to the island, but Ibiza is not the "island of electronic music", but also the "island of leisure, entertainment and tourism". And the clubs, let's not forget, are also companies and are trying to generate income. The golden age of electronic music was golden because electronic music was selling crazy amounts of tickets. Today, it no longer sells like that, but it's happening all over the world. Electronic music purists have always been a niche group. In the golden ages, many people would go to these events, but some would go just because it was fashionable.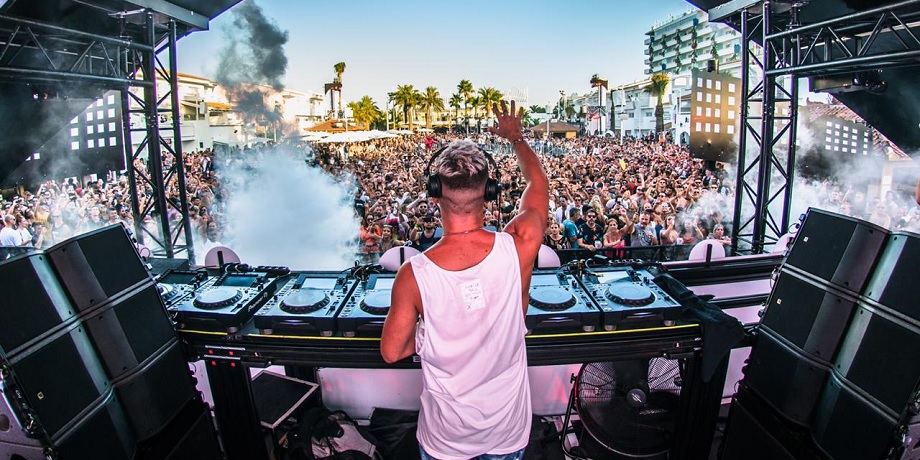 So far, we've always talked about Ushuaïa changing your life, but what about ANTS? It was with ANTS that your name began to become big, didn't it?
Actually, yes. Before ANTS, some things happened that helped me to take steps (to come to Europe, to sign with Desolat…). But it was really ANTS who bet on me, taking me all over the world. I started with them in 2013, until they offered me a residency in 2015. The big point of ANTS is that it's a different concept to the others because it doesn't focus just on one headliner. It's a brand that focuses on the concept of being a colony. It's a different experience. People who go to ANTS give themselves to a certain level of music, regardless of the line-up. When, as a DJ, it's your turn to go before or after a headliner in some parties, you know they won't give you the attention you'd like. On the other hand, at ANTS, everyone is treated the same. There are no hierarchies per se and that makes the audience pay much more attention. Playing at ANTS is a blast.
The meaning of the party is also beautiful… and peculiar.
Yes. It's a party for the workers of Ibiza. If you have an employment contract on the island, you enter for free. It is designed for workers. And ants are perhaps the most hard-working insect on Earth. Ants sleep in winter and work in summer. It's the same with Ibiza. ANTS is underground music and ants live underground. Ants are black and people on the underground scene usually wear black. There are many similarities.
Thanks to ANTS you have ended up meeting fundamental people in your life, like Paola Poletto.
Yes, it was with them that I started to tour around the world playing b2b with Paola Poletto. Right now, I am married to her and she is the mother of my son.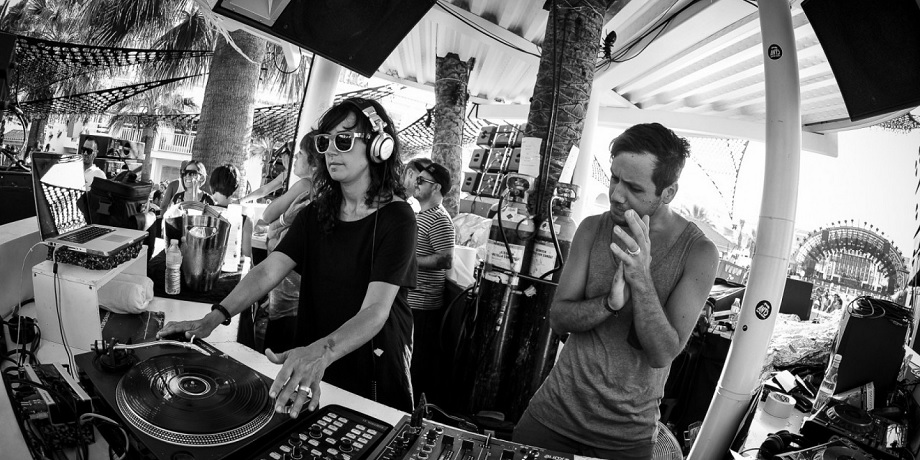 While some people like reading, tennis or even basketball or football, Allendes likes cross-fit. It's not very common among DJs, is it?
It's not very common, but some are beginning to appear. HERR goes to the same box as me in Barcelona, for example. Carl Kennedy, an artist from New York, is also a great cross-fitter. I've only been doing it since one year ago. And I also have other hobbies, like reading and, of course, sleeping.
Why cross-fit?
I am 38 years old and I felt I needed something to be fresher, especially when travelling. It's an entertaining, strong and dynamic sport and it creates a very different community to the one I usually have around me. With it, I manage to escape from certain circles and meet people from other fields. And I have a gym 300 meters from home. That helps, of course.
And when you're travelling?
I'm trying to keep it. I do 5 one-hour sessions a week. If I'm in Ibiza from Monday to Friday, I train those 5 days and forget about it during the weekend. If I travel during the week, I manage to find a place to train. In Chile, I have another box and in Barcelona, too. In the end, you always find excuses to avoid training. You must oblige yourself, and not allow yourself a single exception. If you fail one day, you're lost.
Finally, we wanted to ask you what the phrase "I need a DJ" means to you.
(laughs) When I arrived in Ibiza, I lived in an apartment with several guys from the island. One of them was a big party guy. One Friday or Saturday morning, he woke me up saying "I need a DJ". Supposedly, the room was full of people waiting for me to play music. I made the mistake of trusting him and getting up. In the end, it was me playing to just three people who wanted to keep partying. Since that day, I hate them… (laughs)
UPCOMING GIGS FRANCISCO ALLENDES
(Cover Image: © Phlame)
0