To associate the name of Andres Campo to the one of Florida 135 is so automatic as inevitable, despite it's undeniable that, nowadays, Andres Campo is much more than this. The DJ from Huesca gave the first kick-off to his career as the resident DJ of Fraga's club, known as Catedral, without any doubt one of the most emblematic spots of Spain, and so, also of Europe and of the world.
From that coordinate close to the desert, where the legendary Monegros Desert Festival takes place, Andres launched a message in which techno patterns predominate, but in which makina, trance, the hardest genres and the old-school sounds have always had an important role. Today, Andres Campo is much more than Florida 135. His accurate and meticulous musical selection echoes all over the world and his studio work has made its way to some of the best labels on the international rooftop scene. Among them, Tronic Music, owned by the great Christian Smith.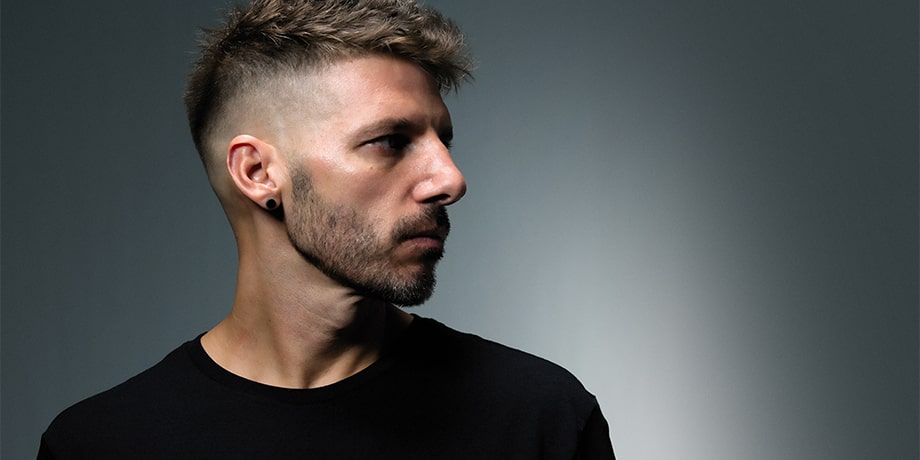 Tronic has always been among my favourite labels, and I've known Christian for a long time, so, when I had some tracks that I thought would fit in, I shot the dart.
Andres Campo sent several tracks to Christian Smith and it was the Swedish artist who chose the four that compose the EP Therapy, the debut of the Spanish artist on Tronic Music, which will be released this coming April 6th.
To tell the truth, I don't always follow the same procedures when it comes to producing, but I can tell you that Ableton Live is where I do all my track editing. For example in Basik [last track of the EP], the percussions come from my elektron Digitakt, using an Lfo on the sample slot of my library, where I also added several drums, that's why they are so "crazy". In "Therapy" I used the Roland sh-01a and added a distortion with the elektron Heat. "Monsters" and "Regrets" have several parts of the Sylenth1 and Roland se-02 synth.
"Monsters At The Toilet" is the first track of the EP, a release in which the more big-room oriented techno sound plays a leading role, with acid frequencies and vocal components as common denominators. By the way, if someone is wandering why the name "Monsters At The Toilet", here is the answer:
(laughs) Well, in 2012 I released a track called "Angel At The Disco Toilet" and, after all these years, I got to see monsters in it too. I'm terrible at naming tracks, either I start a project with an established name or they usually end up on my computer as 1234, asdf, final_final_final or something like that. Then later I usually use something that makes sense, or not, but in this case it was a hint to what I told you about.
Tracklist:
1. Andres Campo – Monsters At The Toilet (Original Mix)
2. Andres Campo – Regrets (Original Mix)
3. Andres Campo – Therapy (Original Mix)
4. Andres Campo – Basik (Original Mix)
(Cover Image: @ Tronic Music)
2