DGTL Barcelona 2018 was an unmissable event for all our team. The Dutch festival returned to the Parc del Fòrum in Barcelona for the fourth consecutive year and, there, all the Xceed team were waiting for it. Each of us with his/her own tastes; each of us, with his/her preferences. What was the best part of the weekend? Do we agree with each other? Let's see…
Luca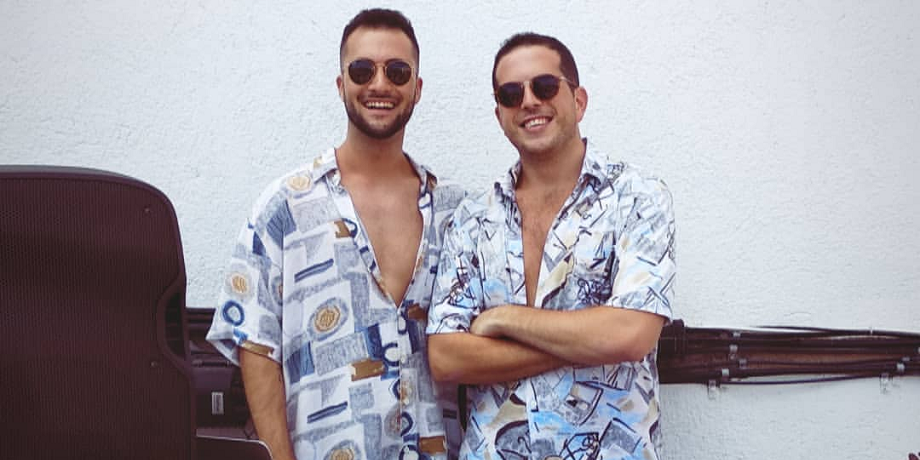 Ready, set, go!! Ben Klock at Generator (tough choice, as Adriatique were playing at Modular at the same time). It's not usual to see Ben Klock with the daylight (unless it's 6 am at the outer stage of Sónar), but he managed to get in perfect sync with the crowd and the setting. I loved it! Right before the end of the set, we moved to the Modular stage for some DJ Tennis. It was something like 10 years I didn't see Manfredi playing and, although it was not one of my favourite act, I enjoyed my time there. As we were a big group of people (that somehow managed to stay together most part of the night, cheers to us!), I was collecting people around when my friends went to Black Coffee and met them at Dixon's (Modular stage again). The idea was to listen to Dixon for an hour and then head to the Frequency stage to close the day with Ben UFO and Job Jobse. Well, it didn't happen! Dixon captured us with an amazing set that it's for sure the highlight of DGTL Barcelona 2018 first day for me!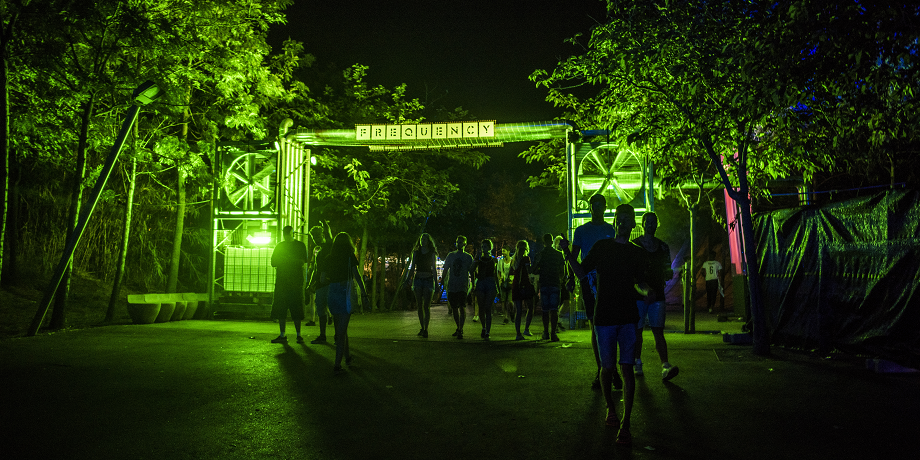 On Saturday I entered the festival way too late, around 9 pm, and I soon realized that I wasn't the only one who wanted to "check out" Amelie Lens. The Generator stage was packed! I liked the first 30 minutes of Amelie, but then I started to get bored, so I went to check out the areas of the festival I missed the first day: among them the Frequency Stage. It was love at first sight! Pional and Fort Romeau smashed it! Hands down my favourite act of the whole festival. And the cherry on top of the cake was Pional playing 'Tempest'… magical! I also had the pleasure to discover 'Plastik' by Super Flu and Victor Talking Machine there… check it out! We were a smaller group this time, and by 2 am we had checked out (in order) Motor City Drum Ensemble, Oscar Mulero, Rødhåd, Jamie Jones and Maceo Plex. MCDE was fun as always, lots of grooving disco; while at Generator people went nuts for Oscar Mulero first and Rødhåd then! It came the time to head to Jamie Jones. After seeing him at Time Warp earlier this year (check out his set on Soundcloud, for me he was the MVP of the festival), I had great expectations. Frankly, I was a bit disappointed. His act wasn't bad, but it wasn't memorable neither. Finally, we decided to end the festival guided by the hands of Hot Since 82, who repaid our faith in him dropping one of my favourite track of all times: 'Born Slippy' by Underworld. Couldn't ask for a better way to end DGTL Barcelona 2018!
Wyan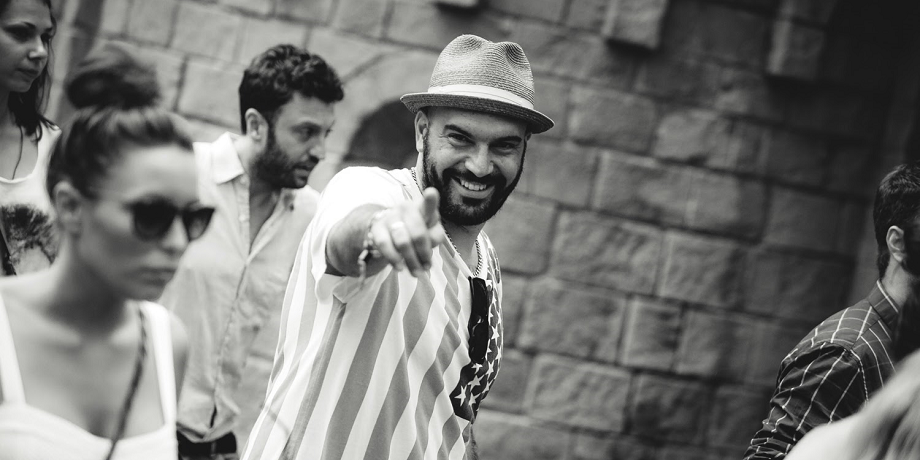 As a resident of Barcelona, I have attended many events at the Parc del Fòrum. My favourite moment will always and forever be Daft Punk at Primavera! I was impressed with DGTL's ability to personalize the space and create a unique experience. LED-based deco and metallic structures were tasteful and futuristic, just like the art installations between the stages made for entertaining transitions between stages and to give a platform for local artists to shine. The line-up was diverse but still too heavy to please everyone. I arrived late and was accompanied by my girlfriend, a huge Solomun fan. We caught the first half of Black Coffee, whose patience was impressive as he slowly crescendoed. I missed his climax but I'm sure he had the crowd eating out of his hand! Then it was off to go see Ben UFO + Job Jobse but we never really made it. The melodic sounds of Dixon were mesmerising, I felt like he was playing for his friends at home and not in front of thousands. Next thing I knew, my girlfriend was tugging on my arm to go see Solomun. Sadly, after seeing him in various daytime parties, we were not able to get into his harder non-vocal festival set. We gave up after 2 drinks and closed DGTL Barcelona 2018 on stage with Dixon being Dixon.
Dede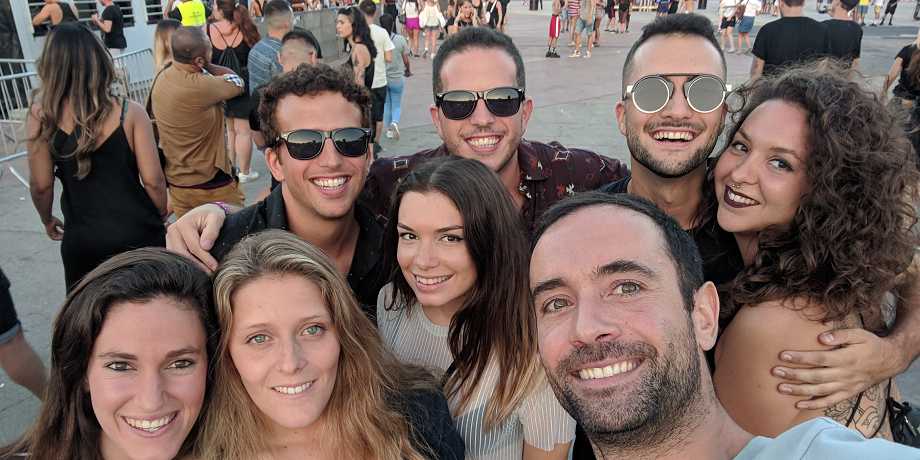 It was the right move to go to the small scenario, Frequency. I really liked Tuff City Kids live act, taking us to another dimension. They were the best on the first day. About the rest, I'd just say that Ben Klock is still one of my favourite artists and that I didn't like Dixon so much this time.
Ghezio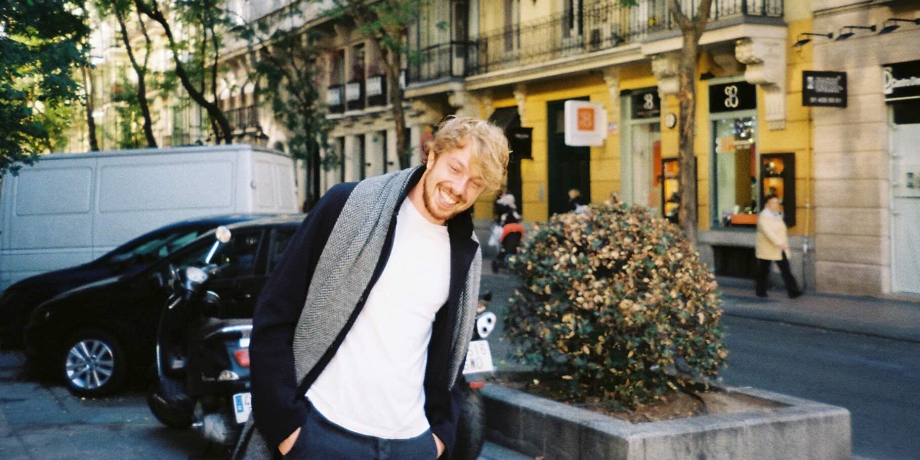 Unfortunately, I only had one day. First of all, it was also my first time at DGTL Barcelona 2018 and I have to admit I was pretty impressed by the size and organization of it. The stages (especially the Modular one, where Dixon played) were amazing, especially in the dark. Musically, as an entré Apollonia were amazing, a great way to start. Ben Klock, in my opinion, was a little bit too much at that hour, even though I generally like his style a lot. In contrast, DJ Tennis was difficult at first but then I really enjoyed him (it was my first time). From there, we went to Black Coffee. It was a great performance. I don't remember the songs tough, but there were a couple of famous tracks remixed around the closing and it was pretty cool.
Vicky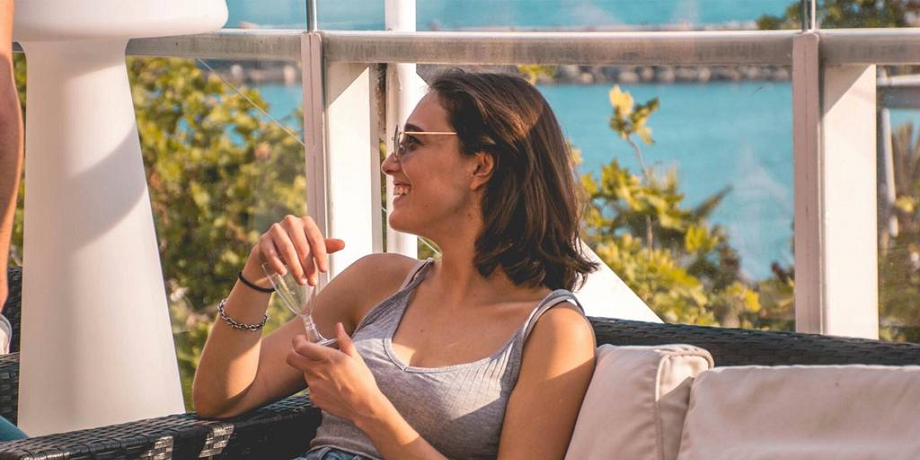 First time in one of the most established underground festivals, DGTL Barcelona 2018. As I got in, I had the impression I was in a huge rave, surrounded by shipping containers, electrifying colours and electronic enthusiast people with a vibe of freedom. Apart from listening to some of the finest DJ performances on different stages of the festival, my favourite ones were the ones I came across when I was walking from one stage to another. A series of installations created by local artists were immersing you in a different and extraordinary music experience. There were spaces with strobe lights suspended over the ceiling and columns with a mind-blowing sound system. A lot of great production and art design in place make DGTL outstand from more traditional electronic festivals I attended during the summer.
Fran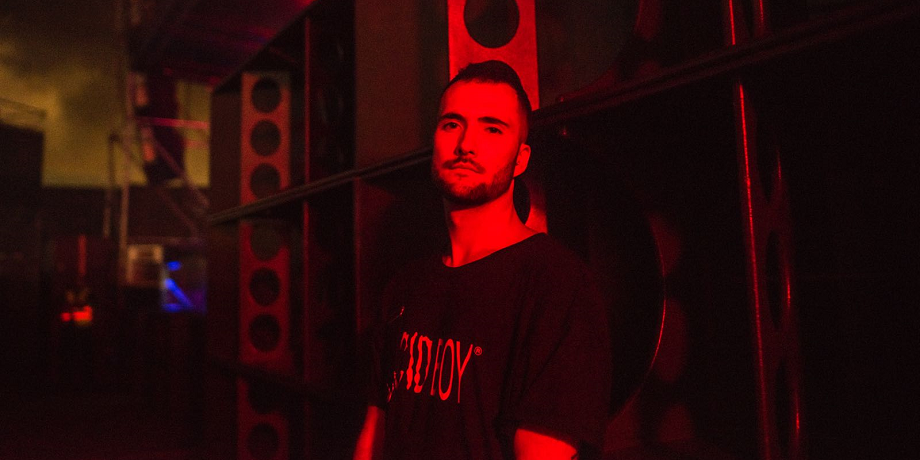 Excuse me for being a rigid techno head, but it was impossible for me to leave the Generator Stage. The relentless, thumping drum kicks shot by the massive Funktion-One stacks filled my whole body with grooves, stopping me from leaving. I got there a bit late on Friday so, unfortunately, I missed FJAAK's live set, but Ben Klock's massive 3-hour set with a precision only people like Ben can afford, made up for it. Dax J's closing set was something I'll always remember. Slammer after slammer, his ravey, trancey and jungle-like sounds mixed with techno (giving it an unusual flavour) sent the crowd into a frenzy.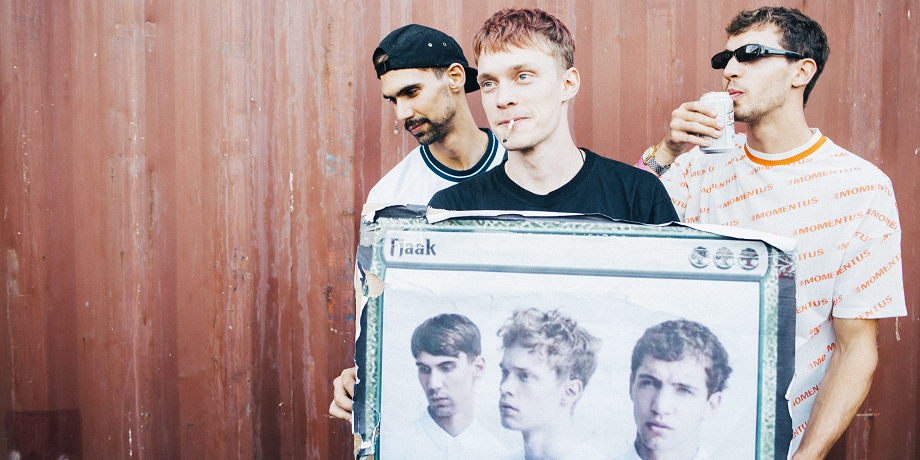 After getting a bit of rest, on Saturday I got to the festival as soon as doors opened at 3 pm. Under the boiling sun, the HEX Barcelona guys delivered a nice and remarkable warm up set to heat up the dancefloor. Bambounou, filled with floor-shaking techno and sometimes even housey tracks, all influenced by his African roots, set the bar high. The stars of the weekend were yet to come, though. Oscar Mulero and his unparalleled EQing and track selection skills messed our minds up with dark, sinister textures. A true gentleman that perfectly knew he wasn't the one closing the festival, so after ripping us apart with some hard beats, 30 mins before ending he slowed down the pace, just in time to give us space to breathe before the last set. Rødhåd and his timeless, loopy techno that lifts the dancefloor higher and higher was the perfect way to put an end to DGTL Barcelona 2018. Powerful, hypnotic and with anvil-sized kick drums, just the way I like it.
Paco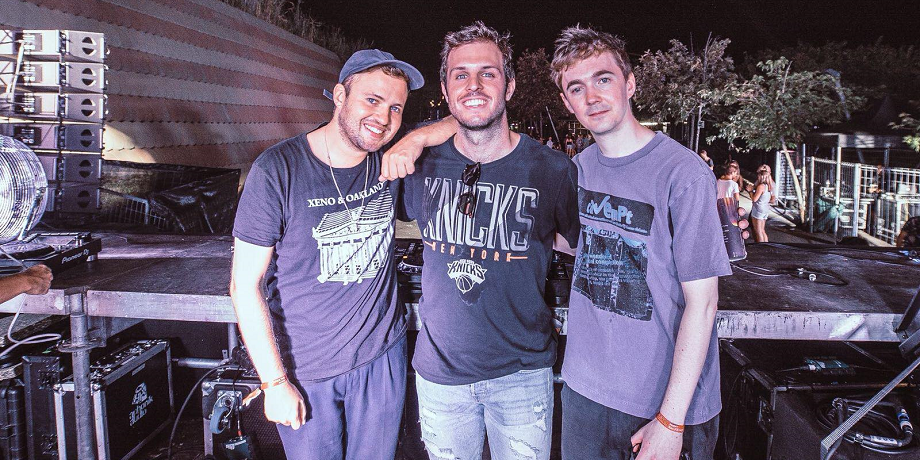 I am a passionate lover of live acts, but I must say that I found one of the big surprises during the Honey Dijon's DJ set on Saturday at the AMP stage. I expected a bit more house music, but the superposition of soul voices (there was a clear smell of her American origins there) on techno bases left me speechless. People gave themselves to her very unique style, a style that we don't usually enjoy around here. Although, as I said, the live shows are my downfall. The big surprise? We had it with Perel. The German inaugurated the Saturday afternoon at the Modular stage with an exquisite musical journey through the characteristic sounds of Innervisions, although with a constancy and a horizontality not very usual on the melodic techno genres. Logically, we could enjoy 'Die Dimension', her great masterpiece. Other live acts that overwhelmed my senses were those by Detroit Swindle (to six hands and with an impressive set-up), Tuff City Kids (union of Lauer and Gerd Janson) and FJAAK (the Berlin trio that is revolutionizing the techno scene).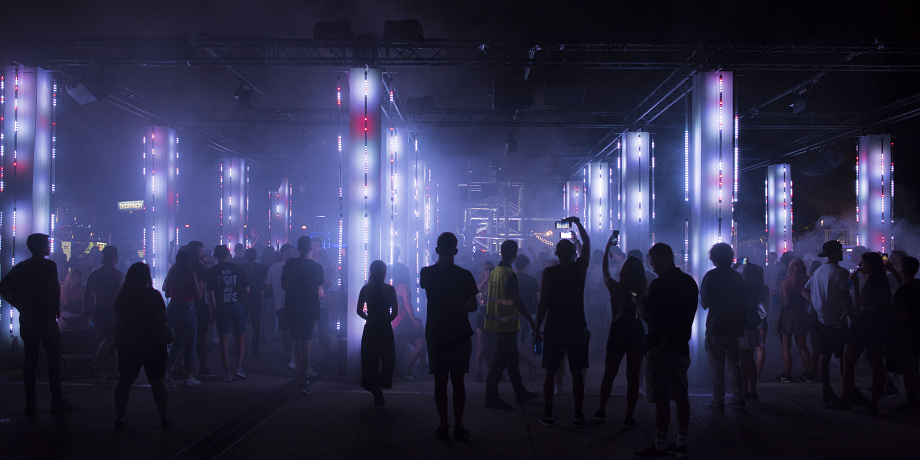 The most outstanding aspect of DGTL Barcelona 2018, however, was the excellent criteria under which several sessions were scheduled with a b2b format. Many people got called by Carl Craig and Cassy, but I couldn't resist vibrating very strongly with the three acts that awaited us in the Frequency stage (my favourite one). Ben UFO and Job Jobse are at the top of my personal ranking (I consider them super selectors) and it's not usual to see them together on a stage. I couldn't lose the chance and I didn't. It was a joy. 'Neutron Dance' and 'Automatic Dub' were two dancefloor burners that I knew they were going to sound (and it did happen). Another of the tracks I was looking forward to was 'Tempest' by Pional, which appeared during the Madrid DJ's b2b with Fort Romeau (also one of the most outstanding performances of the weekend). Maybe I expected something more from Antal and Palms Trax, who abused house and disco sounds and staged a too cheerful set for the night-time. Despite this, the Frequency stage (where I spent most of my time) wasted our shoes properly, as well as it happened with the audiences at the other stages with the biggest names, such as Dixon, Maceo Plex, Oscar Mulero or Hot Since 82. Music for all tastes.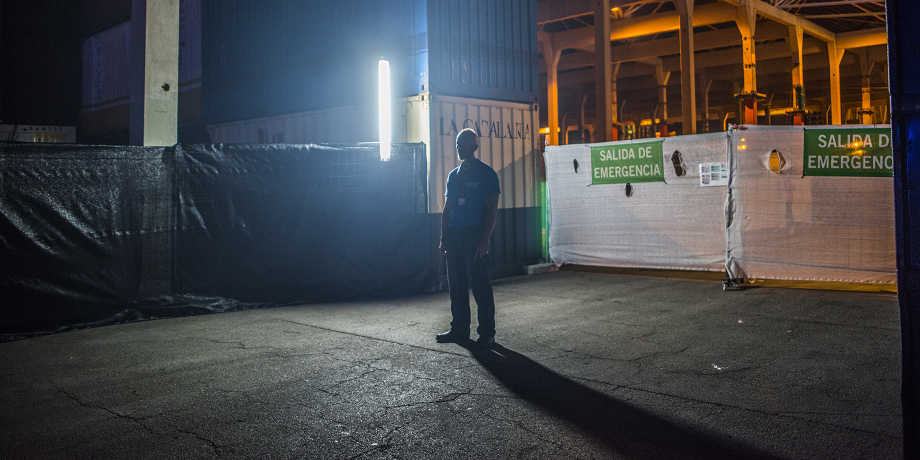 DGTL continues to be strong and is already moving towards its fifth edition in Barcelona (August 23th and 24th, 2019) and its first in Madrid (December 5th, 2018).
(Cover Image: © Oriol Reverter)
0