Wherever you go to France, you can be sure you're going to discover something beautiful. Whether it's a romantic little village or a wonderful natural hidden gem, whether it's a delicious restaurant or an underground club. Yes, in France electronic music has always been a big thing, and the most historical clubs, as well as the new ones, this month are offering a really interesting programming. We selected 10 events which we think deserve a look, let's check them out!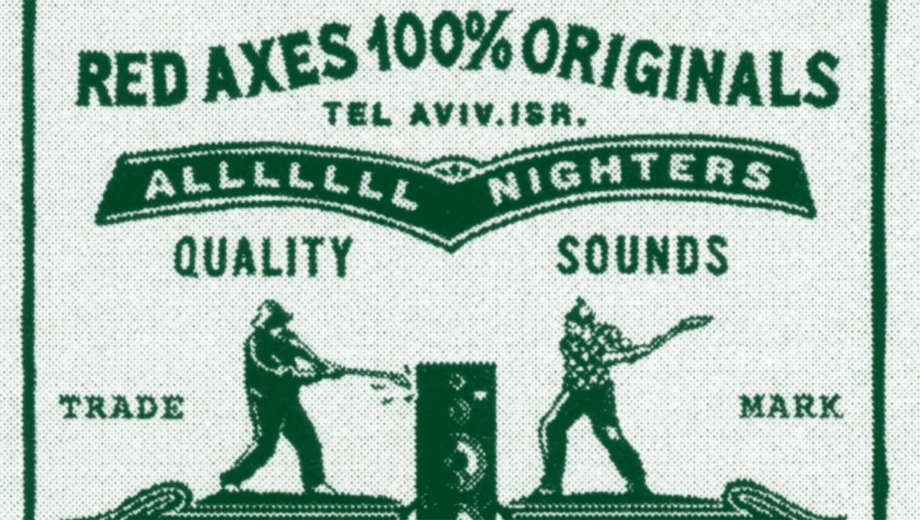 The Tel Aviv duo have chosen Paris as one of the cities for their 100% Originals tour. A night made of electronic, disco and techno with that rock touch which characterizes the personality of Red Axes. Completing the whole painting with an oriental touch, which speaks of their origins and their unique sound. Yoyo – Palais de Tokyo is ready to dance.
When: Saturday, February 8th
Where: Yoyo – Palais de Tokyo, Paris
Line up: Rex Axes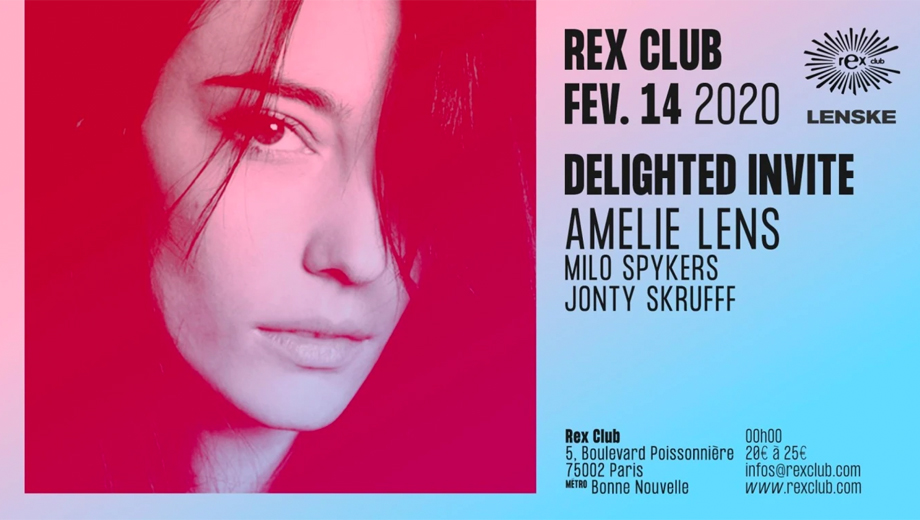 The night of love, oh dear Valentine. And what about the love for the music? Often it counts as much as a relationship, if not more… And someone who knows what it means to love music is Amelie Lens. The Belgian DJ and producer has demonstrated what she's made of, laughing her own label Exhale, followed by a party which soon became a festival format event. This is impressive for a young girl, but it's not so strange if we consider the energy and the charisma which characterize her. Alongside Milo Spykers and Jonty Skruff.
When: Friday, February 14th
Where: Rex Club, Paris
Line up: Amelie Lens / Milo Spykers / Jonty Skruff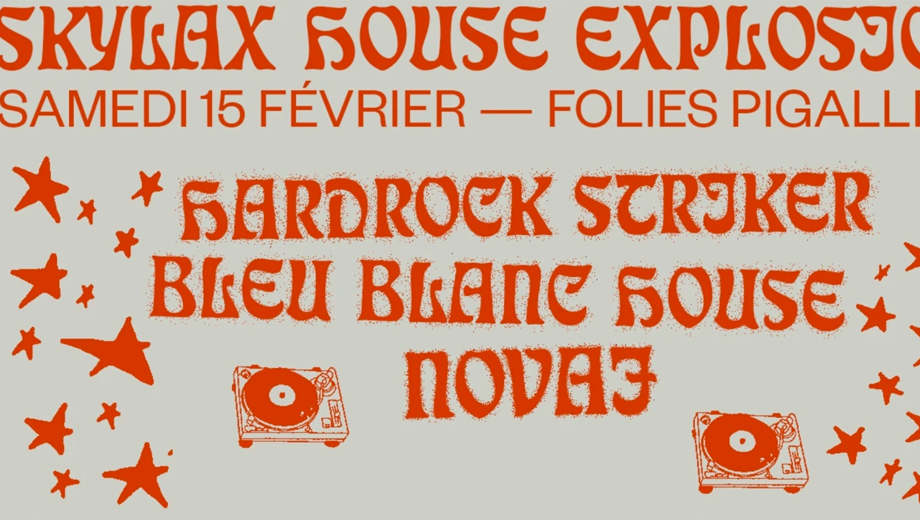 The word of the night is: house. Skylax House Explosion is back in the historical Folies Pigalle, in the homonymous arrondissement of Pigalle, in Paris. A party which brings Paris' nightlife to another level, with a quality which shows how this city is always straight forward Another occasion to party dancing to the best house classics, and not only, in a friendly environment. On the mix, the Skylax crew made of Hardrock Striker, the boss, Bleu Blanc House and Novaj.
When: Saturday, February 15th
Where: Folies Pigalle, Paris
Line up: Hardrock Striker / Bleu Blanc House / Novaj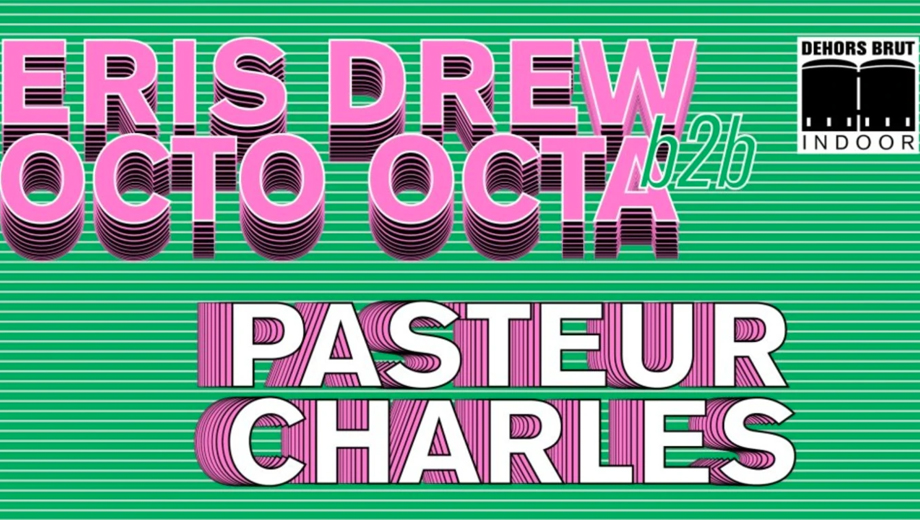 Dehors Brut, former Concrete, is always paying attention of which are the musical tendencies of the moment. The programming of this organization has always been on point and some of the best DJs of the scene have performed here. Once again, the quality is very high with the house couple Eris Drew b2b Octo Octa. Take a deep breath, close your eyes, wear your nicest smile and let the music just invade you. Alongside Pasteur Charles, it's time to move!
When: Friday, February 28th
Where: Dehors Brut Indoor, Paris
Line up: Eris Drew b2b Octo Octa / Pasteur Charles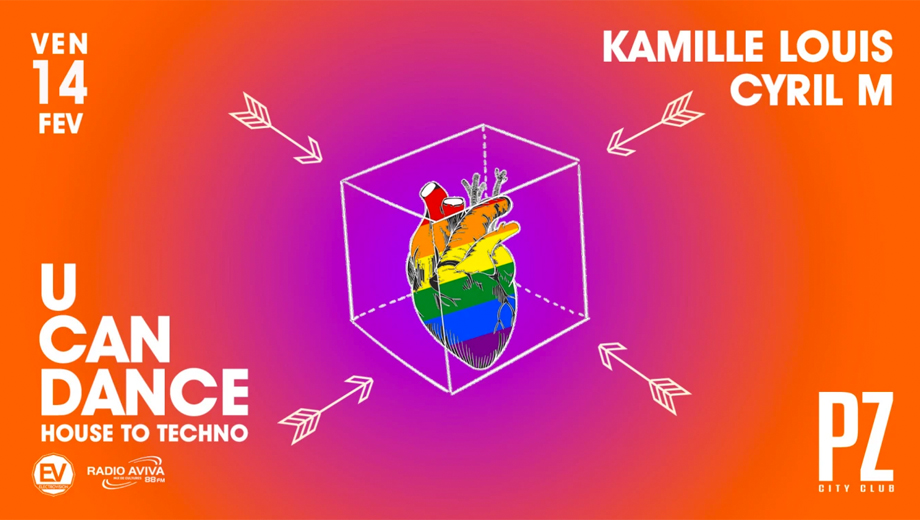 Celebrating San Valentine has never been so fun, whether you're single or not. If you are, just join the party and have fun, meet new people, dance; if you aren't, well just join the party as well, but with your partner! The U Can Dance crew is ready to kick up this night in Montepellie'r PZ City Club together with the music of Kamille Luois and Cyril M.
When: Friday, February 14th
Where: PZ City Club, Montpellier
Line up: Kamille Louis / Cyril M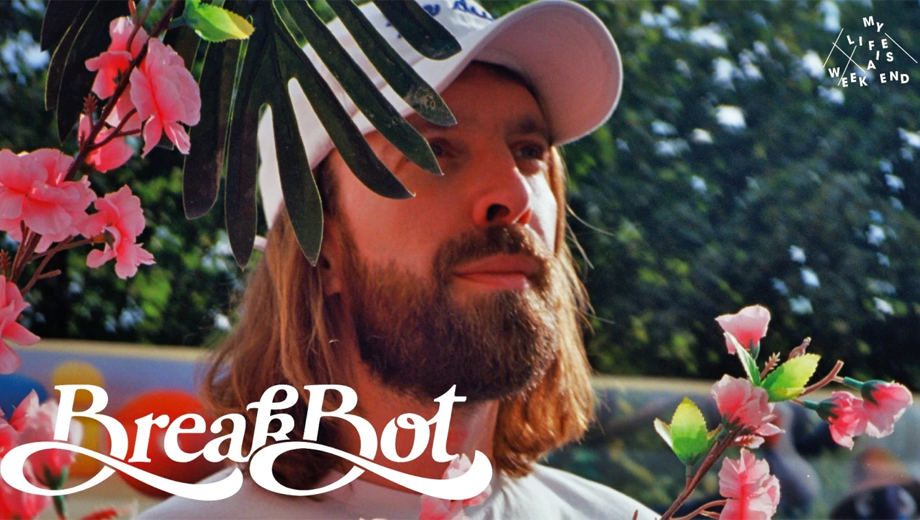 For over 25 years Le Rockstore has made Montepellier dance. In the heart of the city, this venue is the ideal place where to enjoy the perfect night in the perfect atmosphere. Over 3000 concerts were held here, and now it's the time to enjoy BreakBot's DJ set, with a special guest who still has to be announced!
When: Saturday, February 22nd
Where: Le Rockstore, Montpellier
Line up: BreakBot
Marseille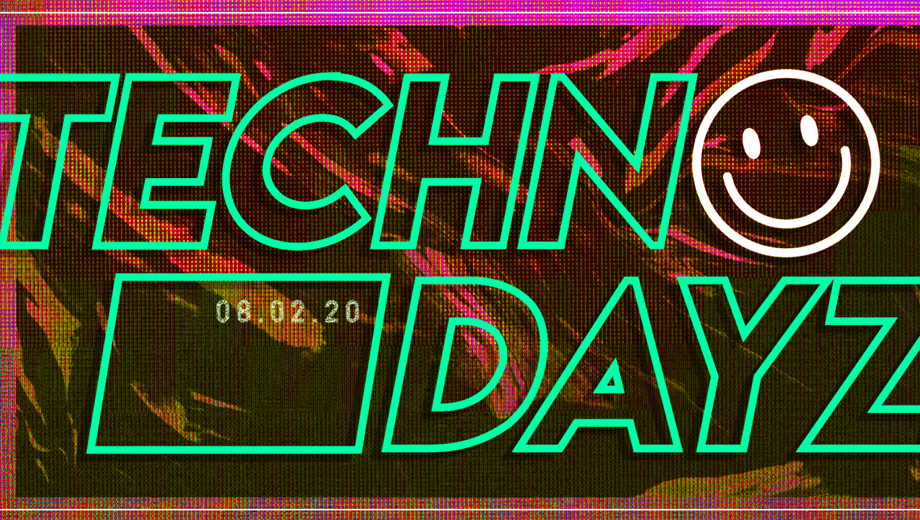 If you want to enjoy techno in all its facets, then you're in the right place. Not only Le Chapiteau is a club in which passion and enthusiasm set the pace, if to this you add a great organization as Techno Dayz, then the game is done. And it's a game in which you always win! If you live or happen to be in Marseille, come and enjoy a good night of techno music with Max Delta, Corantin Lfv, Loïc Torres, Romain Pellegrin and Blaukust.
When: Saturday, February 8th
Where: Le Chapiteau, Marseille
Line up: Max Delta / Corantin Lfv / Loïc Torres / Romain Pellegrin / Blaukust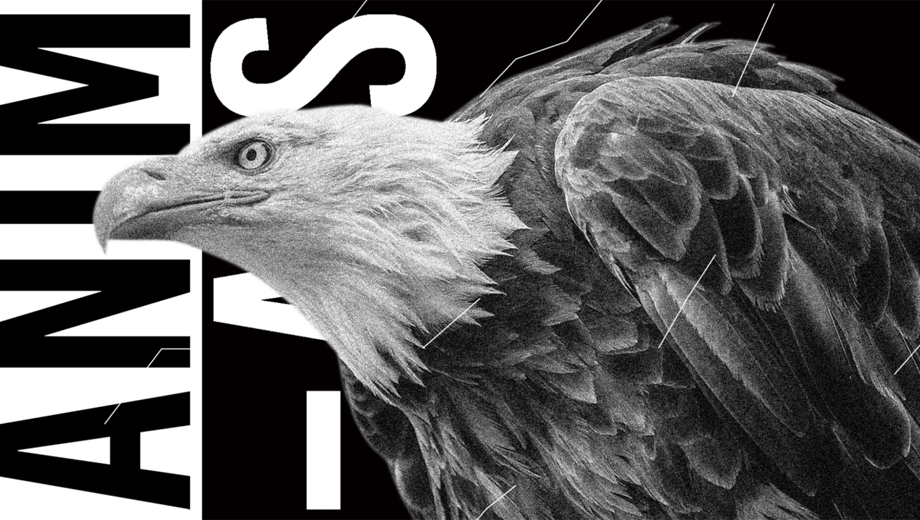 10th appointment with Animals – House to techno in Le Chapiteau. As we already know, this is the place to be if you want the right atmosphere and a warm environment to enjoy your night out. Adding the music of Simus, Qahög, Soumsoum and DNVR, you know it's the right choice.
When: Friday, February 7th
Where: Le Chapiteau, Marseille
Line up: Simus / Qahög / Soumsoum / DNVR
Toulouse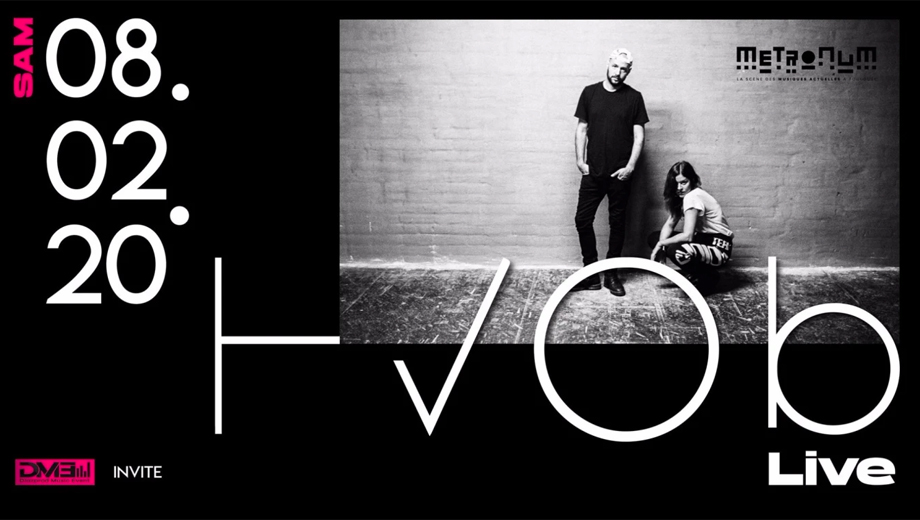 One of the most appealing, interesting and curated live shows of the last years. HVOB live is a musical experience, a journey into what music can make you feel, live. Something that you really don't want to miss. This is why if you are in Toulouse, Le Metronum is absolutely the place to be. If you know HVOB you know what we are talking about. If you don't know them yet… You'll thank us.
When: Saturday, February 8th
Where: Le Metronum, Toulouse
Line up: HVOB live
Chalon-Sur-Saône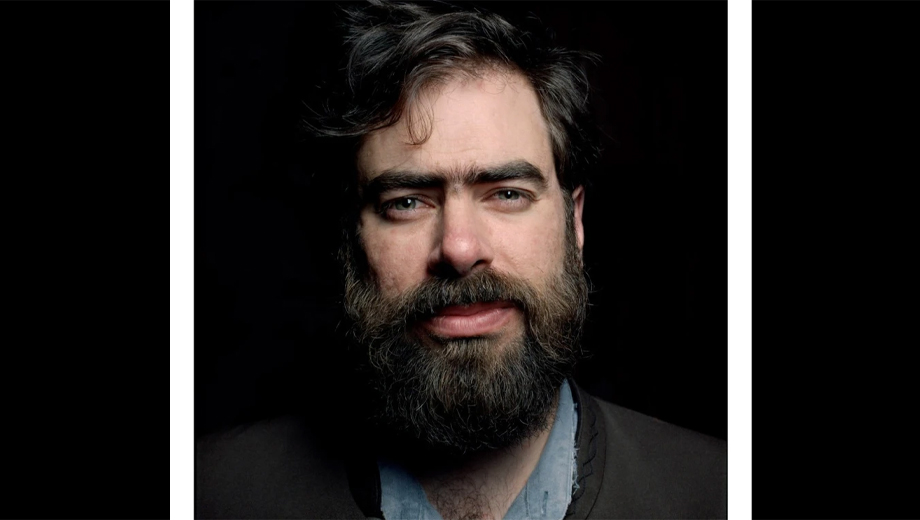 LaPéniche, managed by the non-profit association Mosaïques, is pleased to welcome L'Ocelle Mare, the guitar master, and Ensemble Batida, the collective of five musicians. A real voyage into music, sounds, rhythm and feelings, for a night of magical music.
When: Friday, February 7th
Where: La Péniche, Chalon-Sur-Saône
Line up: L'Ocelle Mare / Ensemble Bastida
(Cover Image © A.L. via Unsplash)
0